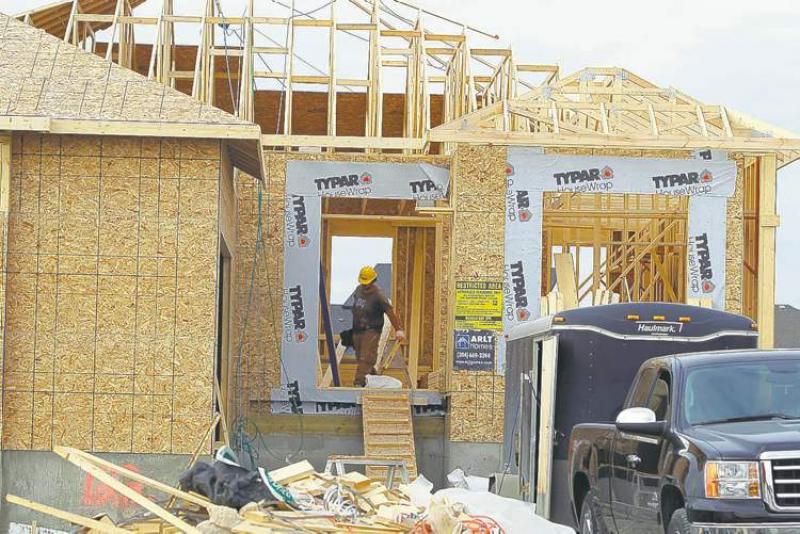 The November new-home start numbers were recently released and it appears as though we are still well ahead of the national average for 2012.
In the Winnipeg metropolitan area, single-family detached starts are seven per cent ahead of what was a very successful 2011. Multi-family (semi-detached units, condominiums, row houses, apartments) starts are a whopping 51 per cent ahead of last year for a combined total of 25 per cent more than we had experienced at the same point in 2011.
A typical December will mean that new-home starts for this year will significantly surpass last year's total, a year which had been the best since 1987.
Manitoba is not alone in enjoying a healthy year. All of Western Canada and Ontario experienced growth this year. Atlantic Canada was relatively flat while Quebec experienced a decline in starts.
Some key factors influencing these numbers are highlighted briefly. New-home prices remain flat throughout Atlantic Canada. Although employment growth is positive for consumer confidence, weak migration and affordability concerns will keep numbers stagnant.
Although Quebec had experienced a run of successful years, it is anticipated that two years of slow employment growth will continue to result in a decline in starts.
As Toronto goes, so go the numbers for the province. Given that this past year witnessed record numbers for apartments and condos, there is really nowhere to go but down.
The province as a whole is strong. However, this one segment in one urban centre will impact the numbers enough to make it look like things are worse than they really are.
Saskatchewan continues to experience strong economic growth. However, as stated here before, affordability will become an issue as prices there are at least 15 to 30 per cent more than in Manitoba.
Alberta continues to rebound from a disastrous 2009. An improving economy coupled with the nation's strongest net in-migration has shown positive results.
British Columbia remains a concern. Weakening net in-migration coupled with high prices and softer market enthusiasm by consumers has resulted in a decline in new-home prices and new-home starts.
Manitoba's strong economic growth will sustain our demand for housing. However, it will be very difficult to maintain the record numbers that we have seen this year.
Mike Moore is president of the Manitoba Home Builders' Association.