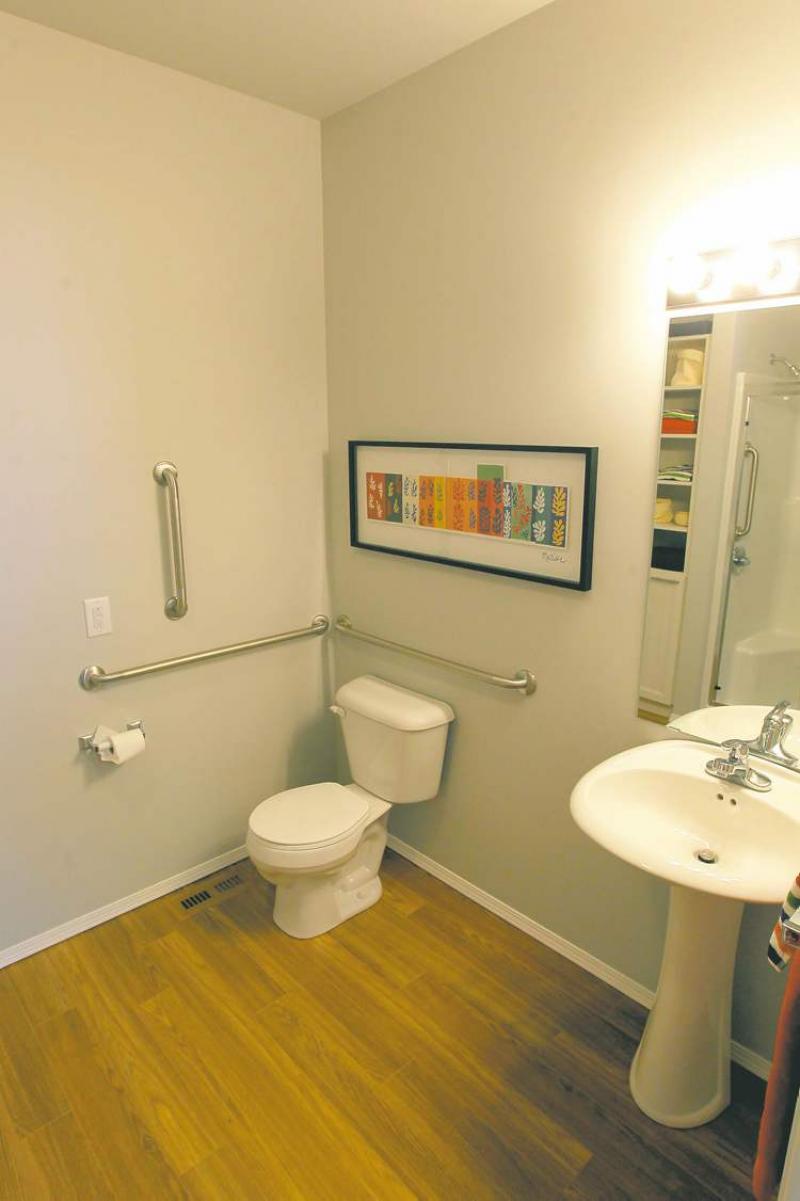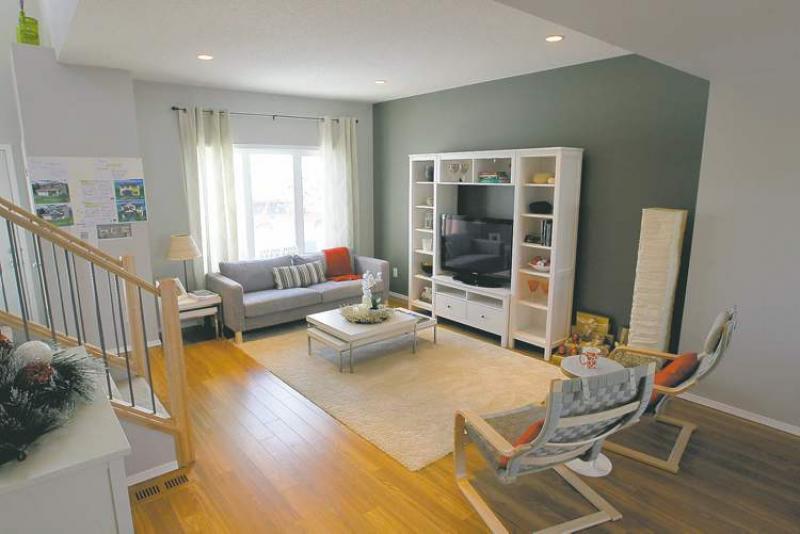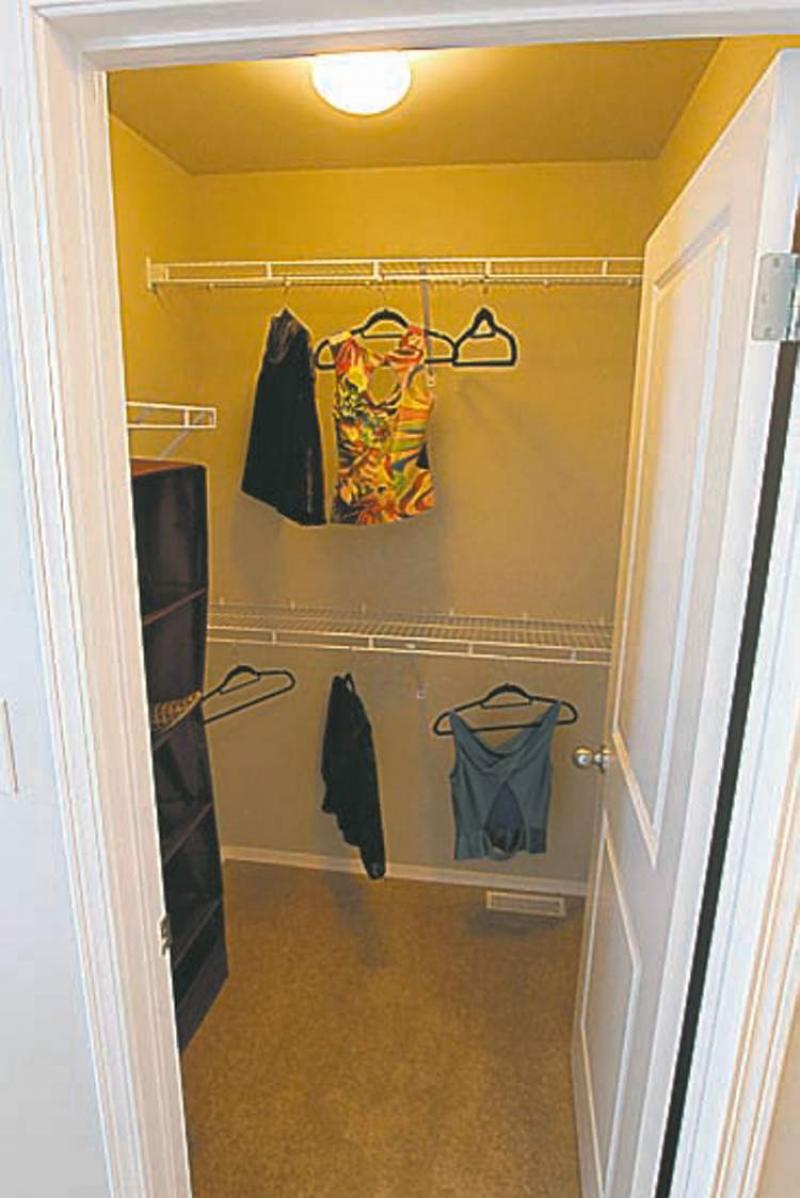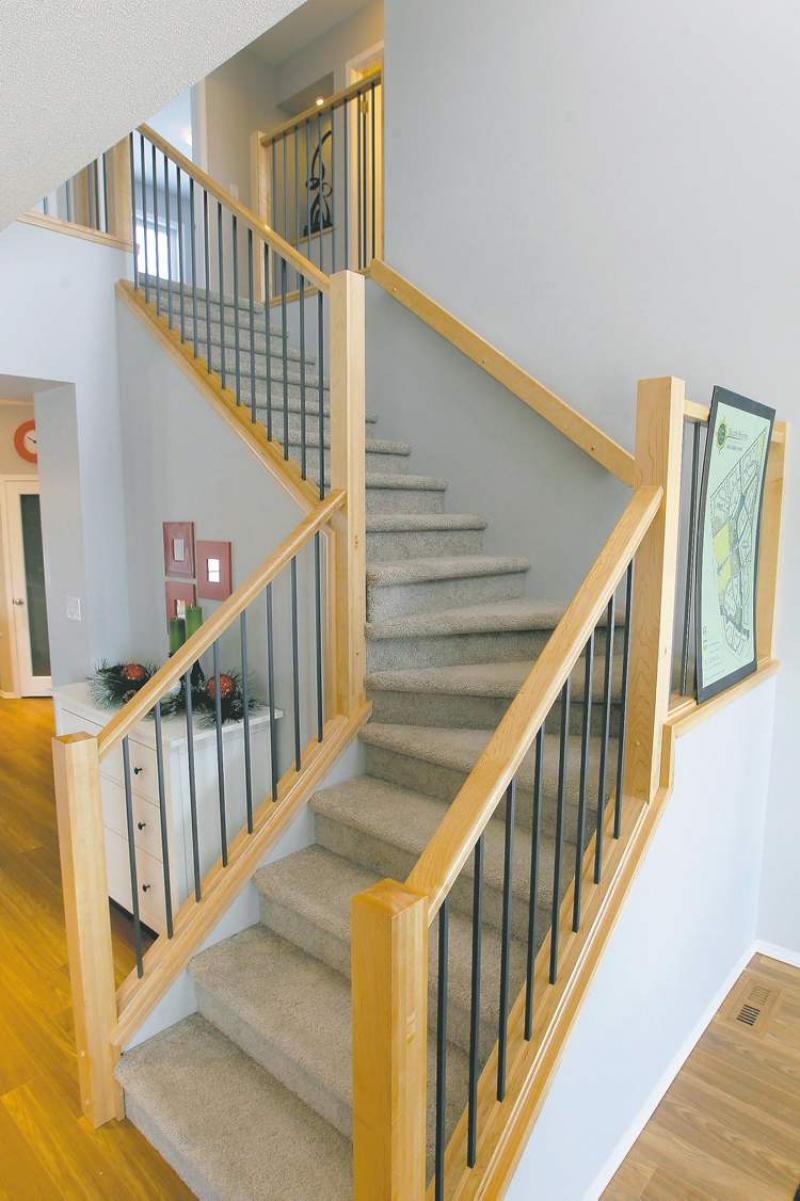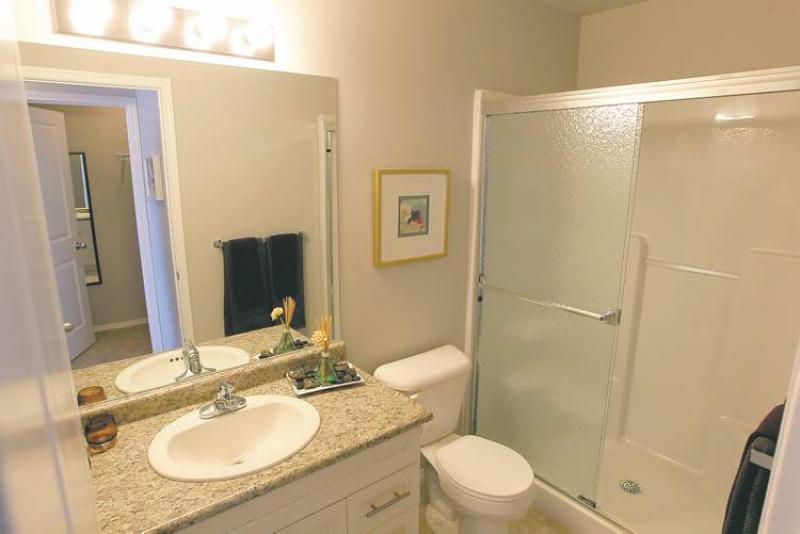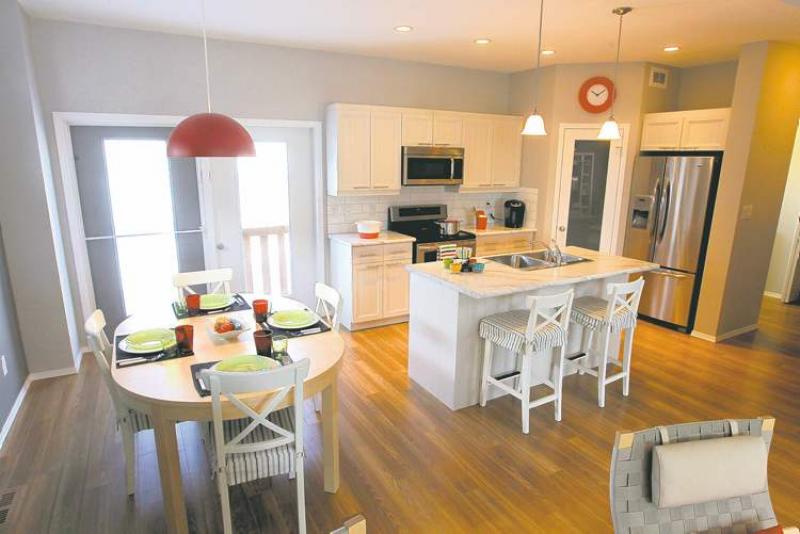 Kicking it up a notch.
That's what the Ventura Custom Homes design team did to the main-floor design of the Pinewood A.
"While this home is a visitable design -- it's been designed to provide easy access to all areas for persons with limited mobility -- we took that design a step further," Ventura Homes sales representative Paul Saltel said.
"With a few tweaks, the home can be made into a multi-generational family home. The groundwork has been laid with an at-grade front entry, 42-inch-wide doorways, wider hallways and a five-foot turning radius in the main bathroom. It's a home that can be easily modified so mom and dad can come home to live with you."
The main tweak comes at the front of the home, where a den/flex room was placed to the right of the wide foyer.
"As it is right now, it's a den/office with no closet. It's ideal for someone who has a business and has clients come see them at home. However, if you want your parents or a parent to come home to live with you, we can put in a closet, and then put in a pocket door that links it directly to the bathroom next door," he explained. "Most people keep it as a den. The important thing is that the flexibility is there."
The Pinewood A one of Ventura's top-selling plans, he added.
"We're really pleased with the fact it can be configured to meet virtually any need a customer might have. It can be a traditional home with a formal dining room up front, multi-generational with a main-floor bedroom, or a home that can be a base for a business person with the office up front and away from the main living area."
Ultimately, The Pinewood A will appeal to young, growing families due to its open floor plan that offers excellent flow yet well-defined spaces. Each space on the main level is well-proportioned. If extra space is required, that's not a problem, either.
"Take the living room," Saltel said. "It's already a nice size at over 10.5 feet by 14.5 feet. If a family knew that they would be spending a lot of time in there, we could easily make it larger to give them more room. It's all about meeting the needs of the people we're building for."
The Pinewood A's voluminous great room is ideal for family life or entertaining. A subtle bulkhead placed above and between the living room and kitchen/dining area divides the two areas, while a wide entrance ensures excellent flow. The island kitchen is as functional as it is fashionable with an adjacent dinette that tallies in at just under nine feet by 15 feet.
"You get a six-foot island with double sink, portobello (maple) cabinets, a white tile backsplash and a corner pantry in the kitchen and a large dining area that easily seats six, and is next to a door that leads to a backyard deck," he said. "The entire area is surrounded by huge windows and a nine-foot ceiling makes an already bright area feel even brighter, and bigger."
Other handy main-floor features include a large laundry room off the kitchen, as well as a main-floor bathroom that's the size of a small bedroom.
"It has a five-foot turning radius, low-step-over shower and pedestal sink. There is tons of room to move and to place accessories," Saltel said.
"The laundry area is in a niche off the back door; you can either stack the washer/dryer to create more room or place them conventionally. Because it's by the back door, it's a bright area, and five-foot hallway ensures there's lots of room to move."
Upstairs, three spacious bedrooms with huge windows -- plus a four piece bath with soaker tub -- fan out around a compact, U-shaped landing. As impressive as the secondary bedrooms are (one even has a walk-in closet), it's the master suite that steals the show.
"At about 12 feet by nearly 20 feet, it's a big, bright space with a huge picture window, (it has) two walk-in closets and a three-piece ensuite with a five-foot low-step-over shower," he said. "It's separated from the other two bedrooms by the upper level staircase's railing, so it's a private spot where parents can go to get some much needed rest."
Meanwhile, the lower level -- which offers 650 square feet of liveable space -- takes The Pinewood A's flexibility quotient up another notch. With the mechanicals tucked neatly to the side, installing a fourth bedroom, rec room, bathroom and storage room is a snap. Three oversized windows also make it surprisingly bright.
"In this version of the home, there's one 54-inch by 21-inch window and two 40-inch by 21-inch windows," Saltel said. "We can expand the smaller windows to 54 inches by 21 inches for only $90. The ceiling is also nine feet high, which makes the basement feel even bigger. With the basement, the home gives you over 2,400 sq. ft. of liveable space."
lewys@mts.net
Builder: Ventura Custom Homes
Address: 51 Bellflower Road, Bridgwater Lakes
Style: Two-storey
Model: The Pinewood "A"
Size: 1,759 sq. ft.
Bedrooms: 3
Bathrooms: 3
Lot Size: 38' x 118'
Lot Price: $102,993
Price: $350,293 (including lot, piles, garage & GST)
Contact: Paul Saltel, Quest Residential Real Estate @ (204) 794-5315