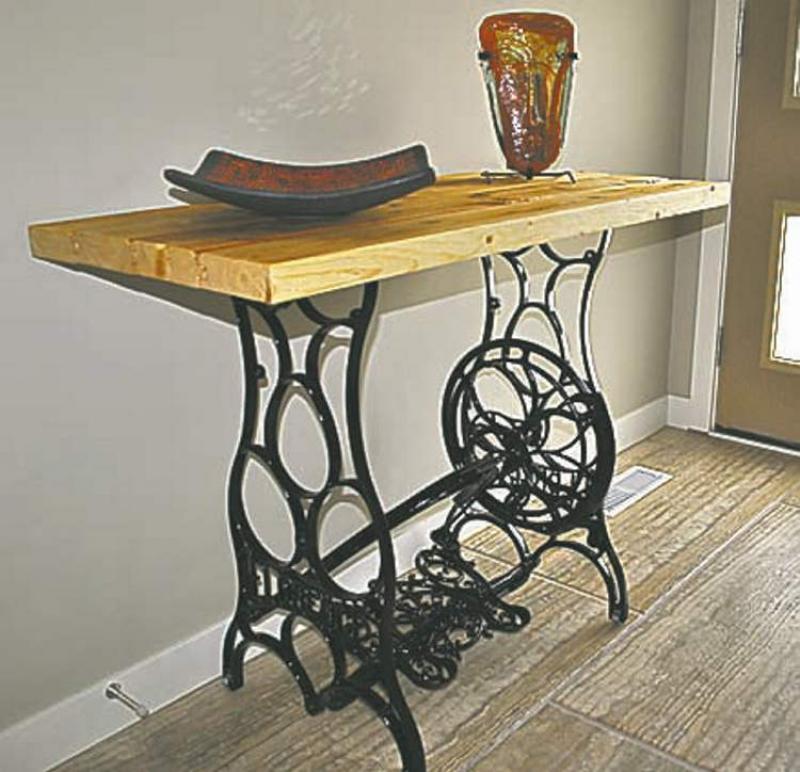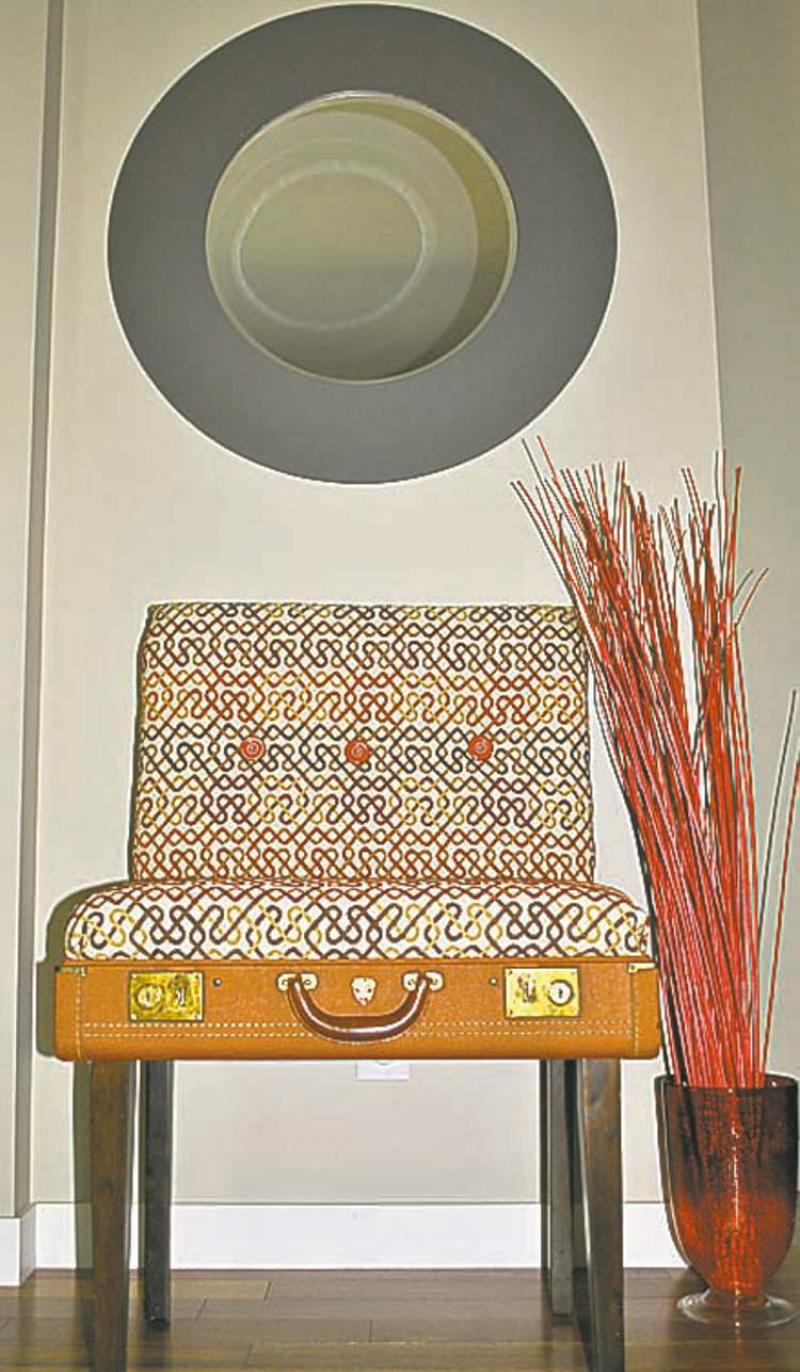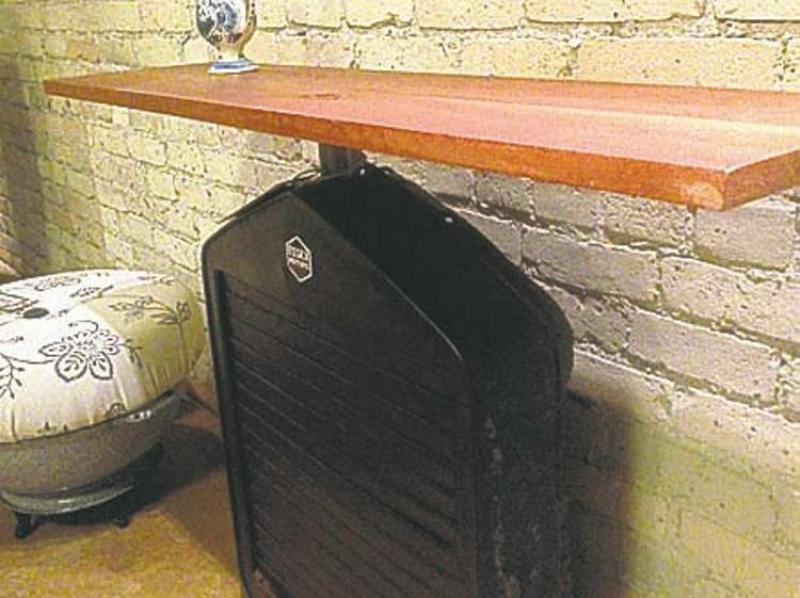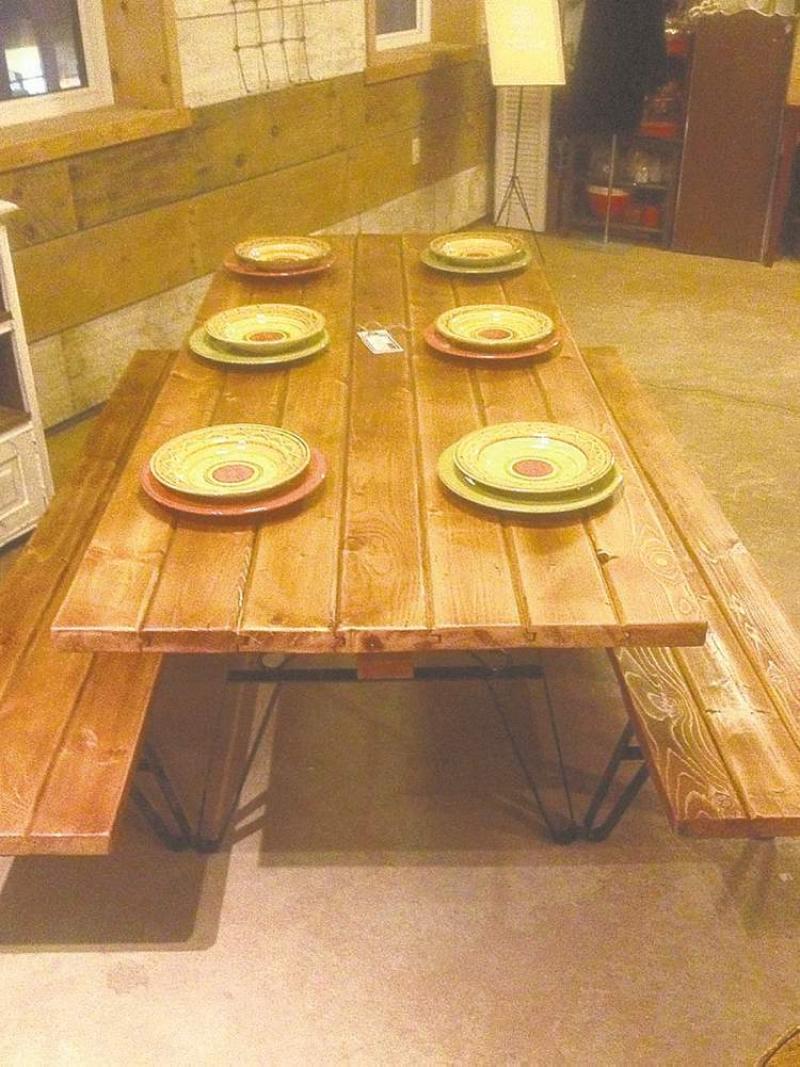 I'm very much a homebody, but every once in a while I force myself to go out to local stores and shops to see what's new in home décor.
While visiting the Old House Revival Company & Antique Mall on one such excursion, I happened upon an interesting new line of décor furniture and accessories. The Old House Revival Company is brimming with fabulous antiques and is always a great place to spend time, but what caught my eye was a fabulous line of repurposed vintage items. The unique furniture and accessories, fashioned from salvaged items, are the ingenious creations of Karen Korchinski, who hails from Stonewall.
From decorative side chairs made from old trunks to foot stools fashioned from antique metal washtubs, these items are clever, fun and stylish. Accessories like picture frames fashioned from reclaimed barn board add a sense of warmth and history to any home.
I envision these pieces in waiting rooms of small businesses, like a luggage shop for example. What fun! These items would be amazing at a cottage or country home as well. The accent tables, boasting reclaimed wooden tops and iron bases salvaged from old treadle sewing machines, would look wonderful in a urban loft home.
"Design has always been one of those things that I have enjoyed throughout my life but have never taken on as a profession," Karen said. "I have decorated and created my own home decor for years, such as curtains, pillows, headboards, wall art, etc. My husband, Brian, and I have renovated a few houses and worked with Habitat for Humanity, so we both know our way around power tools.
"Along with the rest of the world, I watch a lot of reality television and one show in particular really peeked my interest. The show was called 'Picker Sisters', where two girls from LA went around the country finding unique items to repurpose. I loved that they were able to take objects that were destined for the landfill and create something new and amazing.
"I really wanted to do something like that here in Manitoba, but never really considered the idea very seriously untillast spring."
After raising their two children, Karen and Brian are now looking toward a future where they can be free to travel to be of service in the world, such as work on projects with Habitat for Humanity and possibly teach or work in orphanages in developing countries.
Realizing that their time to make enough money to obtain these goals was really quite short, Karen decided to take a bit of money, take a big chance and try starting her own design business. Salvaged and Sensational was born.
"I spent April, May and June searching, picking and scouring to obtain some pieces to start off with and because I am a teacher I had the summer off," Karen said. "I turned our garage into a workshop. I spent the summer months finding suppliers for the things I couldn't repurpose, such as new foam and fabrics, and also looking for opportunities to market my creations.
"My first pieces went up on the global homemade marketplace website "Etsy" at the beginning of August, and I set up shop at the Old House Revival Company & Antique Mall this past October."
Karen is currently working on a custom piece for a client as a Christmas gift ,and has a table project in the works for another client who had some wooden wine-box lids that she'd always wanted to create something from.
So, if you've kept that old trunk (or what-have-you) of granny's but don't know what to do with it, perhaps Karen can repurpose it into a useful piece for your home.
"I'm definitely interested in doing custom work," Karen said. "My ideas come from a variety of places, from TV to the internet and often times just visions that come to me, so I try to find a way to make them work.
"I really like working with metal and old wood, so I've established a relationship with a few welders and an autobody painter who have done custom painting for many of my pieces."
Kudos to Karen for following her dream and offering consumers yet another unique décor option. Check out her website at www.salvagedandsensational.com.
Happy New Year to you all!
Connieoliver@shaw.ca