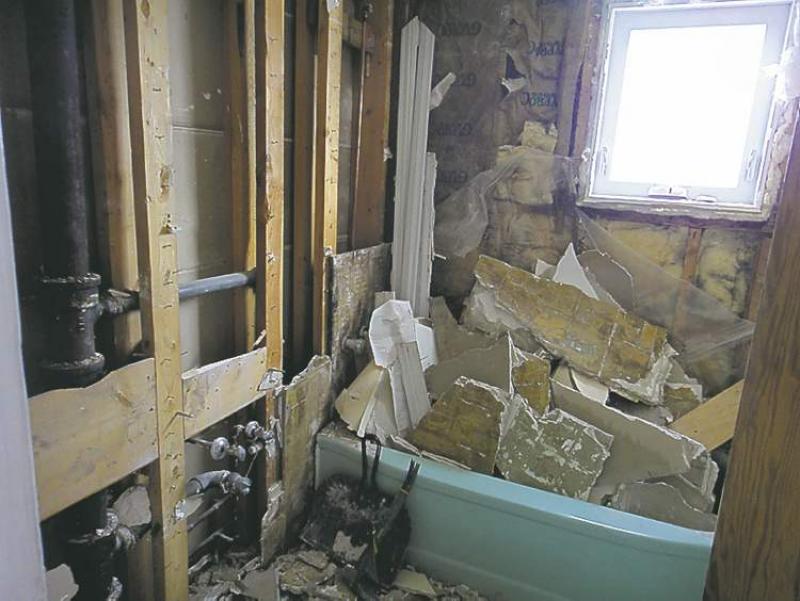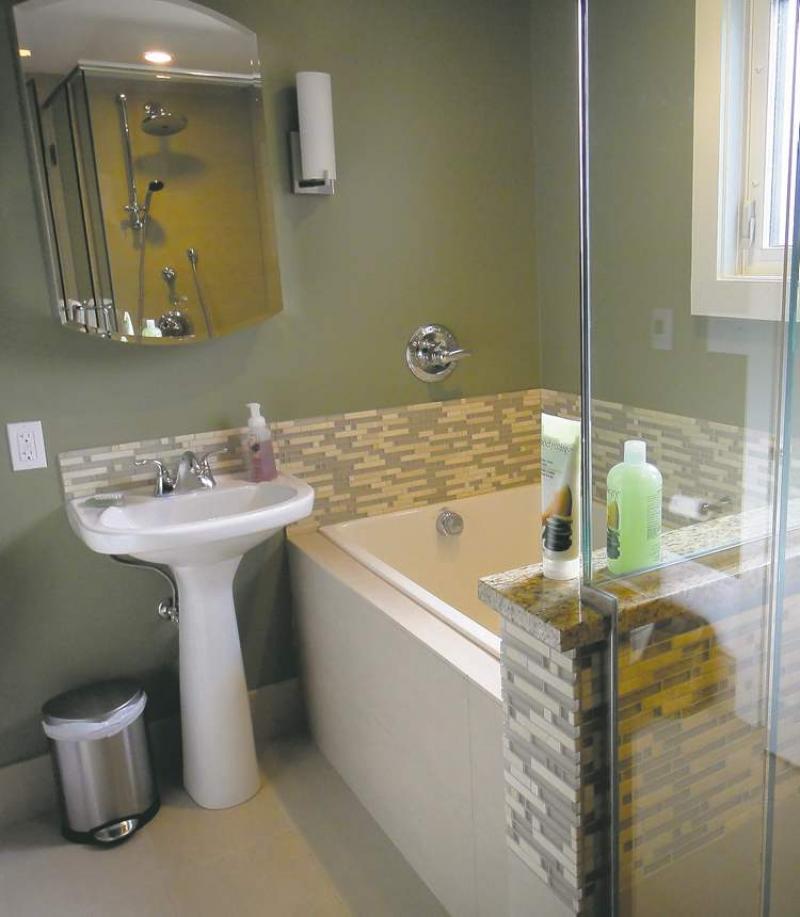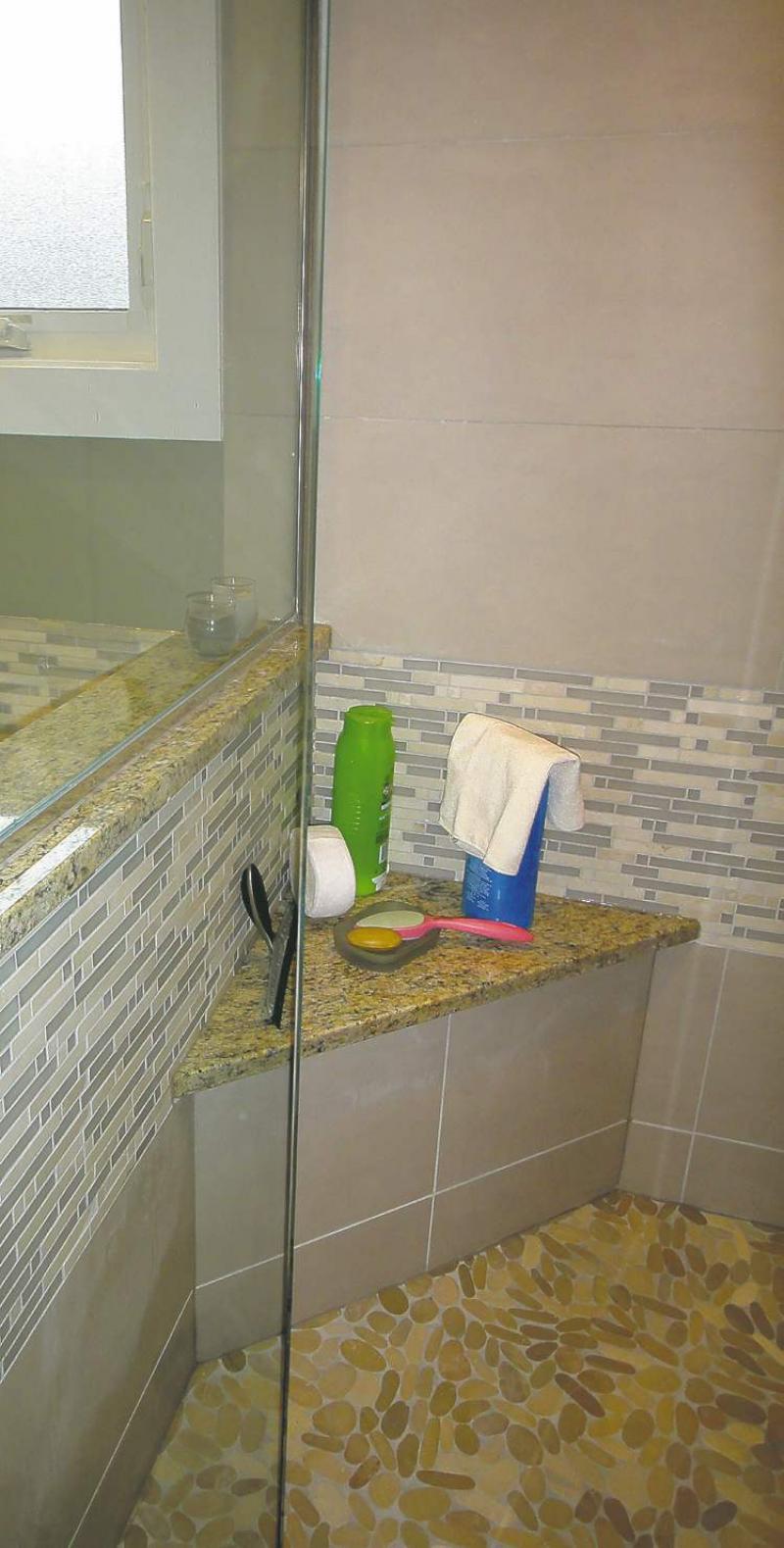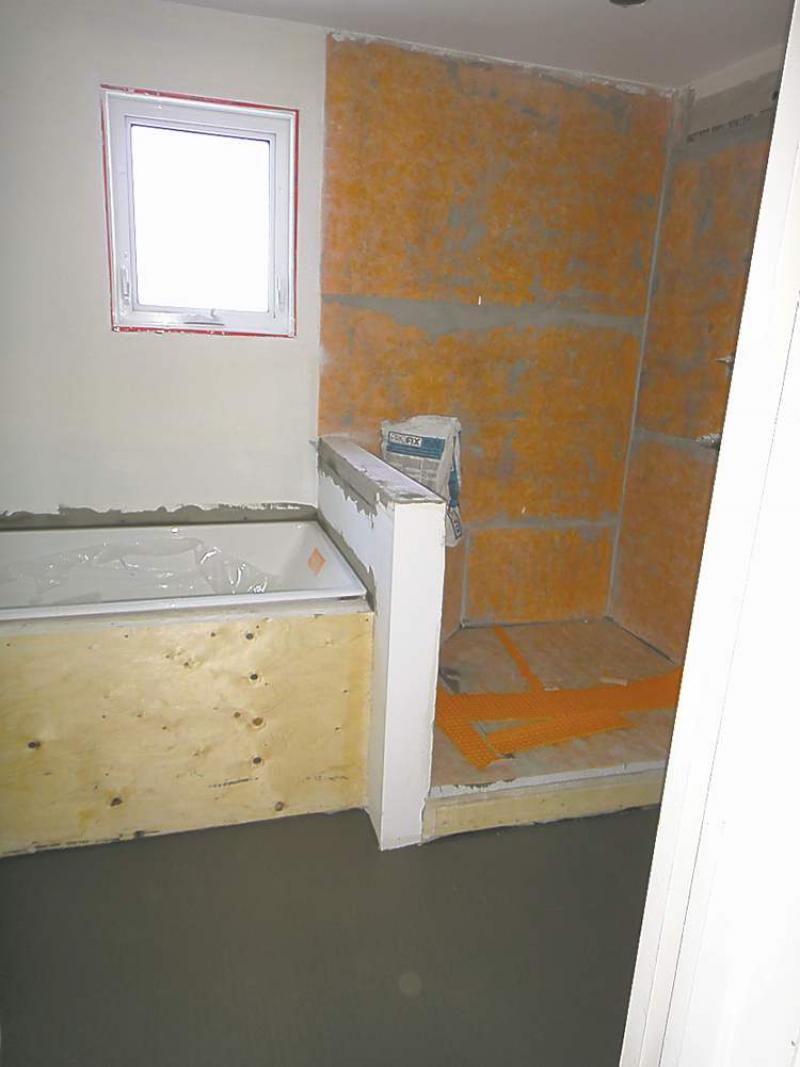 With the low end of Winnipeg's housing market hovering above the Golden Boy and the high end nudging the Soyuz space station, many people are electing to renovate their existing homes rather than take on new or higher mortgage payments. (Loosely translated from French, mortgage means "until death." Who needs that?)
One intrepid Winnipegger has taken a giant step for the rest of us by daring to create her own bathroom reno without the help of a professional designer. Her initiative not only saved her money, but allowed her to go where few have gone before and, paradoxically, still remain in the treed neighbourhood she loves near Assiniboine Park and Polo Park.
"My home was built in Silver Heights in the early '50s, so I only have one bathroom and it's quite small compared to washrooms in modern houses," said Judy, the homeowner/designer.
She said she gleaned many design ideas from books and magazines. Once she'd decided on a plan that met her aesthetic, budgetary and practical expectations, she got a couple of quotes from general contractors concerning the cost of organizing and hiring, electricians, plumbers and other sub-trades required for the job.
Judy said she chose Red Seal Builders of Winnipeg because she liked their "straightforward approach," and the company supplied an architectural technologist to draft her renovation ideas.
"We gutted the old bathroom in a single day," said Cory Kloos of Red Seal. "But it soon became apparent that some fairly significant plumbing and mechanical changes were required."
The room had to be expanded to accommodate a new shower and an adjoining bath tub. To accomplish this, he said a cupboard was removed from the bathroom as well as a full-size closet from an abutting bedroom.
"We custom-built the shower stall to fit the tight space using glass from Fort Rouge Glass and special tiles laid by a professional who works with us," said Kloos.
He said another problem was how to cut holes for a drain pipe through the existing floor joists without significantly weakening them. "The plumber refused to do it, saying it was on the edge of code." As a result, Kloos said a raised floor was built under the shower stall and a wooden support placed under the adjoining bathtub to accommodate the pipe. Foam was sprayed under the tub to further support it and to keep the water in it hot for an extended time, he added.
"We also rerouted air ventilation lines to the roof and covered an old heat vent with a small box covered with tiles that matched the rest of the bathroom."
He added that several pot lights on a dimmer switch were installed over the tub and shower, and sconces were attached to the walls.
Judy said the project took about two months to complete.
"I was never without a sink or a toilet as Cory's crew managed to keep them working throughout the reno. I was supposed to be away on business for a part of the work," she said, adding that she showered at a local gym.
With Kloos in charge of construction, Judy said she had time to search for tiles, cabinets and a new bath tub.
She found the tub at Dynasty Bathrooms in Winnipeg.
She said it had to be narrower than a standard model to fit in the tight space beside the shower. On the plus side, it was deeper than normal and featured clean lines and a sleek tub filler that looked like an overfill outlet. A conventional hot/cold tap was mounted on a wall above the bath tub, she added.
"Because it's raised above the floor, it's a little more difficult to step into but I don't find that a problem," she said.
Ken's Carpets and Urban Home Style Centre on Archibald supplied the beige porcelain tiles that cover the floor as well as the raised sections of the shower and tub, including a baseboard that surrounds the room.
"Tile is so much easier to clean than wood and it will not rot in a high-humidity location like a bathroom," said Judy.
She said she splurged on long strips of glass and porcelain accent tiles that surround two sides of the bathtub and form a backsplash for a pedestal sink. The soft beige and green accent tiles unite the rainforest green of the walls and the beige floor and baseboard tiles.
"The accents cost more than the main tiles, but they really add a lovely visual and tactile element to the room," she said.
To increase cupboard space, Judy purchased two stock cabinets from Factory Direct Kitchens with a red mahogany thermo foil finish. Stacking one atop the other was a thrifty yet elegant way to avoid the high cost of made-to-measure bathroom cabinets, she added.
Her mirror-covered medicine cabinet was purchased from Wolseley Kitchen and Bath.
"It was a life-saver because I bought it after the reno was nearly completed, so it was too late to recess it into the wall over the sink. Luckily, the unit had mirror around all sides, allowing the option of face mounting it on the wall without cutting a hole in the freshly painted drywall," she said.
One of the mechanical features incorporated into her design was in-floor heating to keep the floor tiles warm without the need for area rugs.
"I'm really glad I went with the idea because all I do is maintain it at a low setting which produces sufficient heat to keep my feet warm on what otherwise would be cold tiles," she said.
In total, her reno cost about $23,000, a large part of which was spent on labour.
She said doing her own design work saved money; however, she also decided to go it alone for the thrill of seeing her own ideas become a three-dimensional creation.
"Don't upgrade by purchasing a new or newer home, upgrade by renovating your existing residence. It will give you creative satisfaction, keep you out of the mortgage market and you can remain in the neighbourhood and home you love," she added.