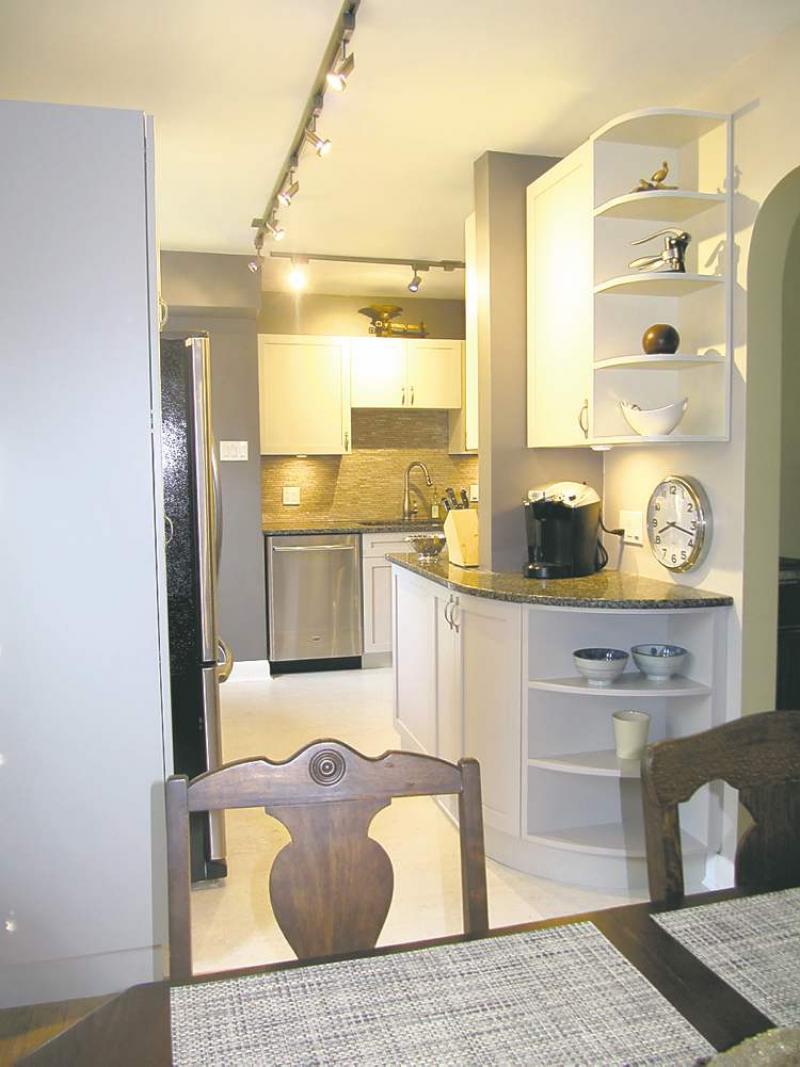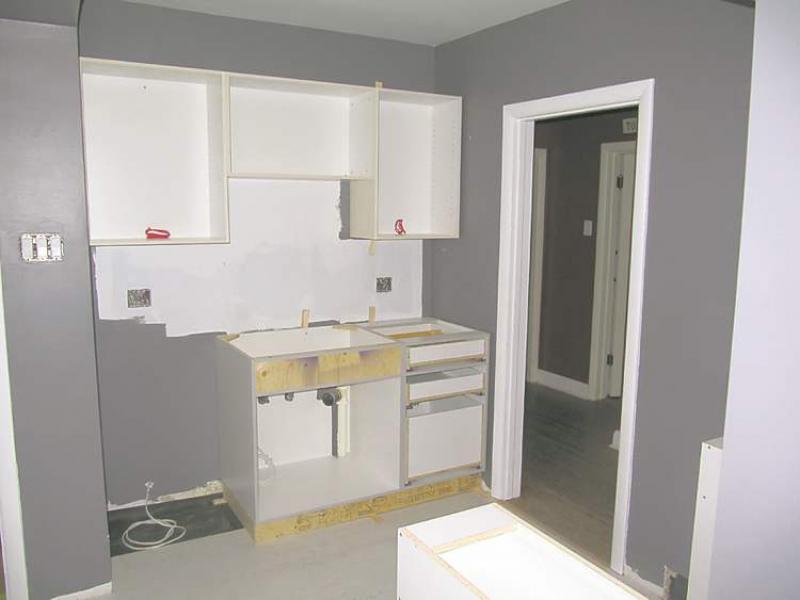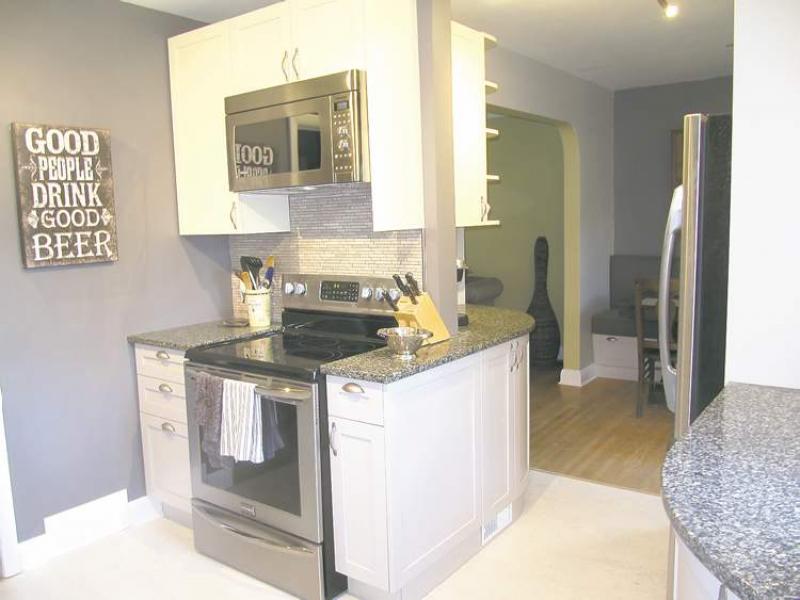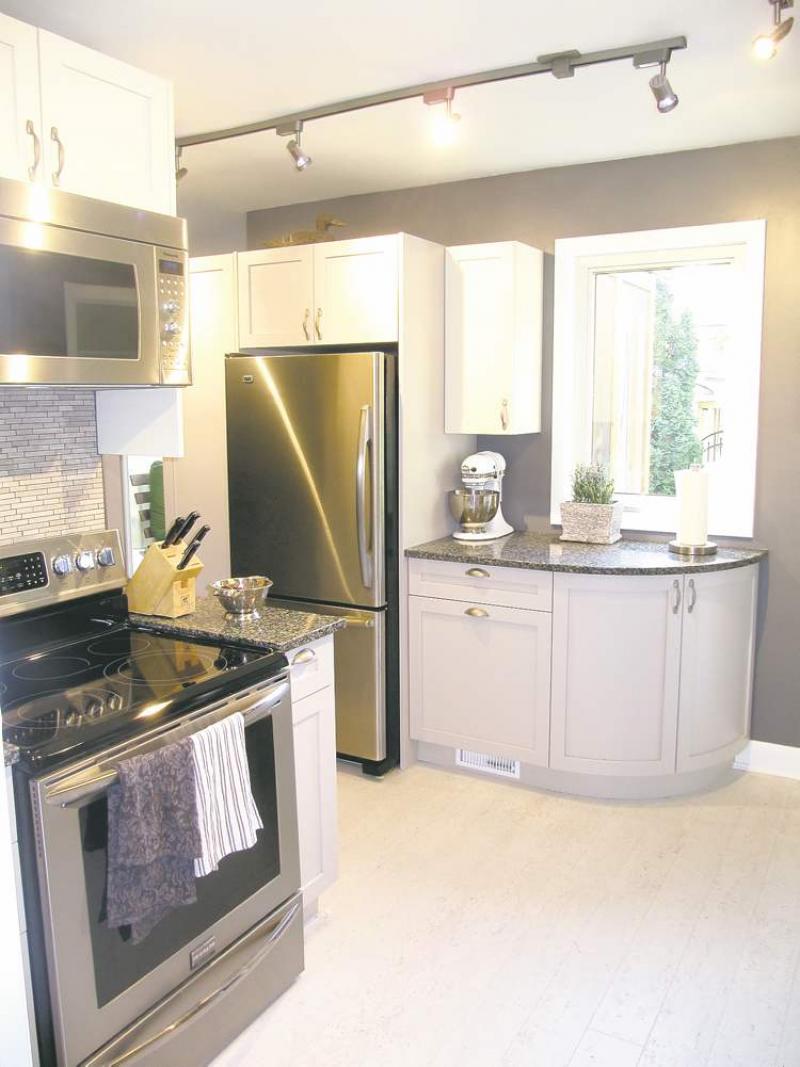 Riverview is a hodgepodge of early Winnipeg mansions, interspersed with bungalows and storey-and-a-half dwellings constructed during the post-Second World War boom to accommodate returning soldiers and their families. Today, the lovely, treed district is undergoing a renovation renaissance as many young people have been snapping up the relatively inexpensive houses and modernizing them.
Lianne said she purchased a storey-and-a-half house near Churchill Drive in the late 1990s. More than three years ago, she and her partner, Mark, had their first child. Although their 1,300-square-foot home is small by modern standards, Lianne said they have chosen to renovate rather than move to another area of the city as Riverview is a beautiful, family-friendly district and a perfect place to raise their son, Finn.
"Mark and I have recently completed two fairly large renos, including a sitting room addition to the back of our house and a makeover of our kitchen," said Lianne, a biologist at Fisheries and Oceans Canada on the University of Manitoba campus.
She said the sitting room reno was motivated by the birth of their child.
"We wanted extra living space as well as a mosquito-free environment for Finn to play in during the summer," she said.
Lianne said she consulted many designers and contractors before choosing Leon Moryl, a Winnipeg designer living in Riverview, when he showed her an unattached addition he'd created for a neighbour.
"After I saw the addition, I immediately said, 'Yes, can you do that for us, except attach it to our house?' "
The attached sitting room Leon designed for Lianne and Mark is a combination of cedar-tone beams supporting a cathedral ceiling with open rafters and screened windows on three sides. The large, comfortable area Lianne said "friends exclaim over" is accessible from the dining room by a sliding glass door.
She said Moryl created an uncluttered approach to the sitting room by building a bench seat onto a dining room wall. With the dining table pushed close to the bench, a thoroughfare to the sitting room was created, including a cosy eating nook with seating for four on the bench and three more on chairs on the opposite side of the table.
The kitchen and eating area were assimilated by removing a wall that contained a single door, she said, adding she and Mark had a small disagreement over the appearance of the kitchen.
"He wanted a traditional look and I wanted a modern look," she said.
They compromised by mounting Mark's quasi-western "Good People Drink Good Beer" sign on a feature wall in the kitchen and placing his antique weigh scale atop a cabinet over the sink. As a trade-off, Lianne said, she incorporated her favourite paint palette by Sarah Richardson into the room's colour scheme.
"I love Richardson's taste in grey and taupe," said Lianne, whose kitchen walls are painted dove grey to meld with the grey-tinted cabinets, cork floor and Cambria quartz countertops, a spectrum of grey, taupe, cream and buff tones.
The muted colour motif is repeated in a series of narrow, brickwork tiles forming a backsplash for a stainless sink, and covering a feature wall that highlights a ceramic-top stove on the opposite side of the room.
"My main practical concern in the kitchen was to increase the counter space, as I had about three feet (0.9 metres) of working area," Lianne said.
This was accomplished by tearing out the circa-1945 cabinets and replacing them with custom-built units by Mosaic Millwork of Winnipeg.
The painted wood cabinets not only increased the kitchen's countertop space about 10-fold, but added much-needed storage space, as did a new pantry, she said.
She added Leon suggested curved fronts on the corner cabinets would eliminate awkward edges, while further enlarging floor area and adding a pleasing aesthetic flow to the room.
"Leon's design included a built-in microwave and dishwasher, as well as a rearrangement of the fridge and stove to more practical positions in the kitchen. This did as much to increase the efficiency of the room as the curved cabinets did," she said, adding all the major appliances are top-of-the-line products featuring brushed stainless steel finishes.
The appliance upgrade required replacing the existing 100-amp fuse service with a 200-amp breaker panel to handle the extra load, a costly but necessary change that included running new wiring, she said.
The couple decided to forgo pot lighting in favour of track lighting because the installation of the electrical boxes required for the pots would have required cutting holes in the ceiling and running more wires, creating an extra mess and an added expense.
"We're really pleased with the track lighting, as it can be adjusted to shine in many directions, giving us exactly the right amount of illumination for working in the kitchen."
She added the LED lights can be dimmed to create a softer, mellower atmosphere.
Leanne calculated her original budget of $25,000 increased to more than $45,000 by the time the reno was completed.
She said this was not unexpected, as she selected high-end materials and products, including replacement windows, for most of the project.
"I spent $9,000 on quartz countertops because they don't have to be sealed like granite, the electrical upgrade was about $7,000, the custom-built cabinets were over $10,000, and I bought very good appliances," she said, adding labour costs and design drawing fees accounted for the rest. "Though I was over budget, I got exactly what I wanted and I absolutely love the renovation," she said.
As the couple intends to remain in Riverview for many years, she said their next project is a complete basement overhaul.