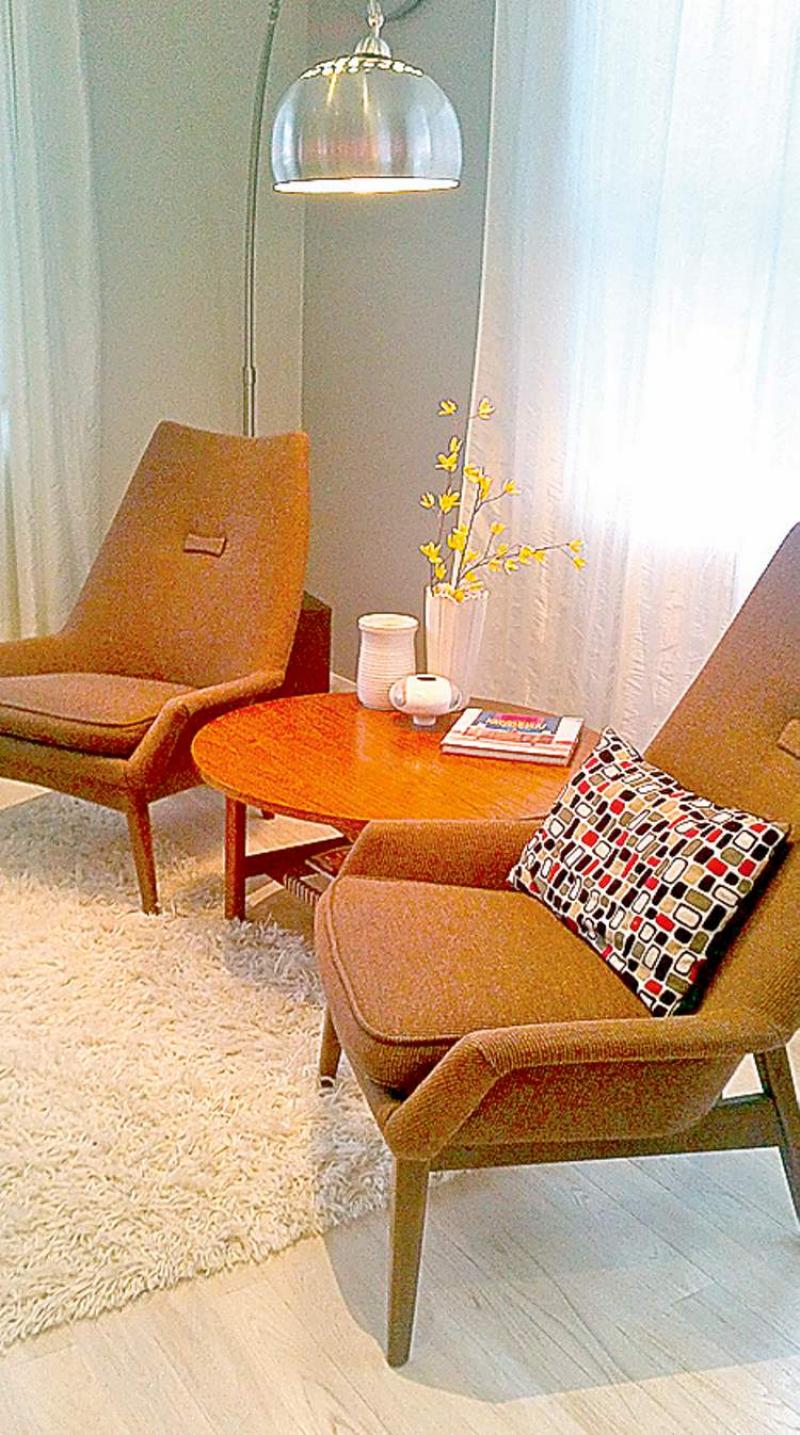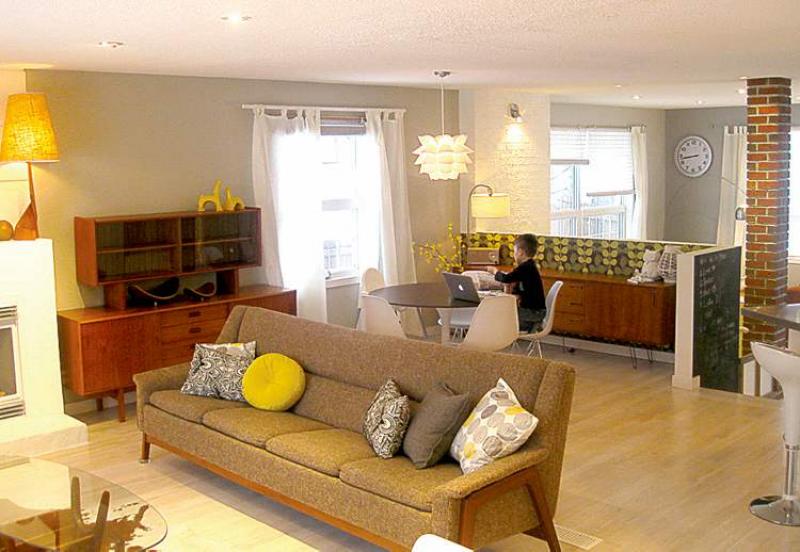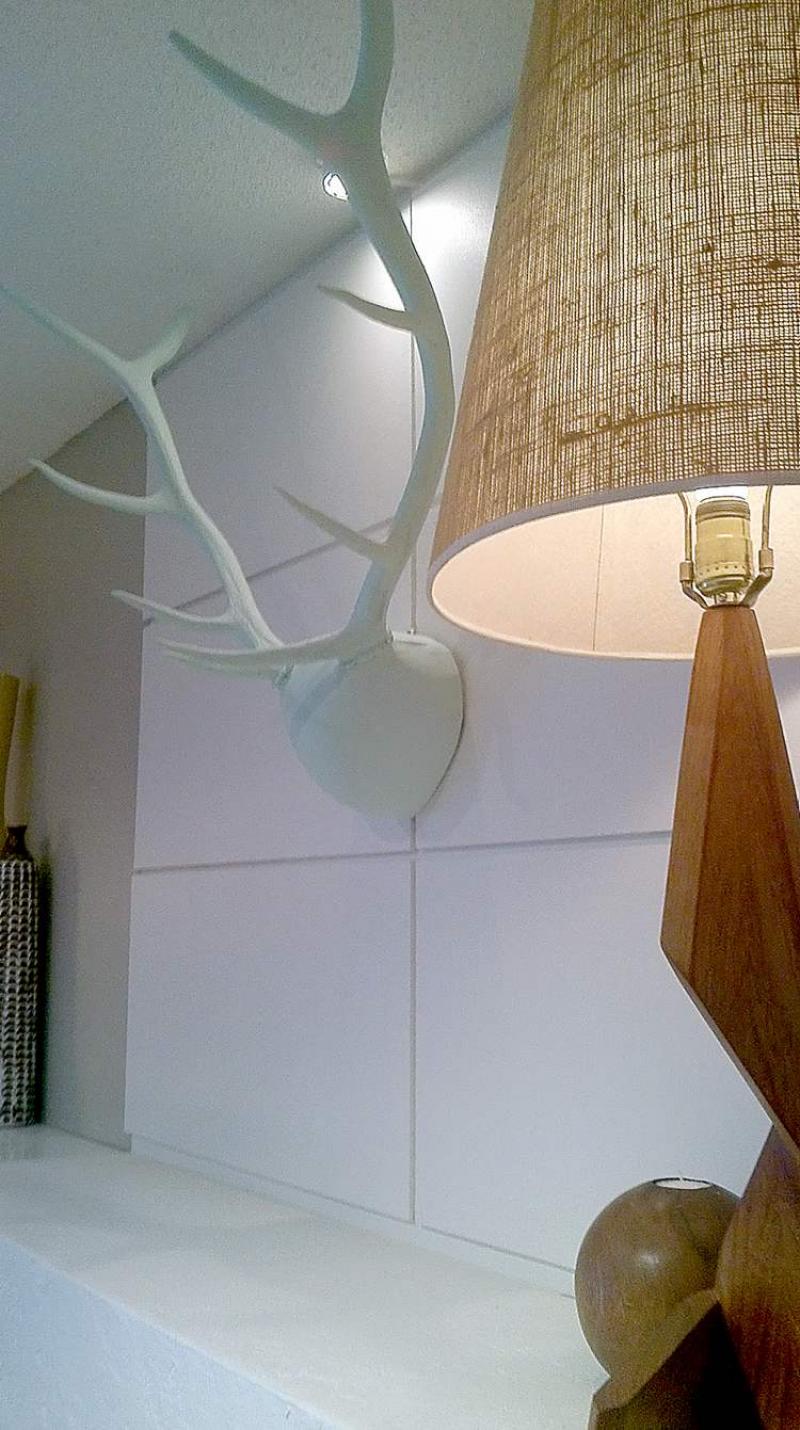 "I am an avid 'antiquer' and 'thrifter,'" says Kirsten Derlago, whose mid-century Danish modern decor is gaining popularity with friends and family.
"I buy anything and everything that is within the realm of mid-century modern. I see what works and what doesn't, sell what I don't want and keep the items that work. I am always looking to upscale my furniture and accessories so my home is ever-evolving. We have a lot of traffic through our home because of this and I constantly have people ask me how and where I get my ideas for everything."
Derlago has fallen in love with the clean and classic pieces that fit into the realm of the mid-century Danish modern style. Being able to utilize vintage pieces, upscale them and turn them into treasures is her passion.
This mother of three, along with her husband Ryan, is constantly on the lookout for unique items for their truly distinctive decor.
"We have added a lot of teak and Danish modern pieces as well as designer Eames and Saarinen classics," Derlago says proudly. "We also stained our floors white. The white floors add a very Scandinavian feel to our space."
Although the couple tried to find a professional who would stain their floors white, they ended up doing it themselves because they couldn't find a professional to do the job. "They said 'it just wasn't in style,' " Derlago explains about their dilemma.
Kirsten and Ryan are not scared to get their hands dirty. Over the years Kirsten, with Ryan's help, has refinished floors, built rustic-barn wood coffee tables, distressed pieces to make them look vintage and rustic, painted antlers in unusual colours, wallpapered and has used concrete to add texture to fireplaces and walls. Through trial and error, the couple has learned what works and what doesn't but aren't afraid to try something different.
Derlago likes projects that don't break the budget. She was able to update their diminutive fireplace into a stunning focal point using inexpensive mortar.
"I updated the fireplace hearth and mantle using thin set mortar from Home Depot," says Derlago. "I used the mortar to create texture and interest while still keeping it natural and streamlined. I cut particleboard into equal rectangular shapes and painted them and used them to draw the eye up to the ceiling. Mid-century modern homes are known for the double-height ceilings, so I wanted to replicate the drama through height."
Derlago's projects have become so well known in her "MCM" (mid-century modern) community that she now has followers and customers on Kijiji, who buy the pieces she's found and/or upscaled and has decided to sell.
"I have about 20 regular customers who I make phone calls to before putting something up for sale. If I know the piece may be something that they're looking for, I give them first dibs. I have had buyers also tip me off on some pieces if they come across something they know I would like," says Derlago.
"It's somewhat of a symbiotic relationship. Together we make the whole process even better. I have met a lot of vintage lovers, retro collectors and mid-century modern enthusiasts, all of whom I believe have a fine-tuned design sense. It's a small niche but has really grown into a larger group over the last year and half. The MCM decor has turned into somewhat of a trend."
When asked how her children handle the ever-changing decor, Derlago laughed. "Once, our then four-year-old daughter had so eloquently explained to her grandma that 'Mom just needs to always sell all of our furniture because she needs the money to buy us food!' "
"I had to laugh out loud about this and explain that yes, even though our furniture changes and we buy older, used pieces, that doesn't mean that we are now poor and it's of less value," said Derlago. "She thought this old, yucky furniture coming into our house was because we needed the money from selling our newer stuff so we could afford to buy food.
"I overheard our seven-year-old son say to our five-year-old daughter when she was asking him if he knew where I was say, 'probably looking for that miss century modern old stuff again.' Kids do say the darndest things.
"We have tried to use a lot of natural elements in our home, like brick, wood, metal, concrete, animal skins, glass, ceramics, natural fibres and materials. We have kept our colour scheme very light as well," says Derlago.
"Light concrete-coloured walls and somewhat neutral furniture (except our green sectional). I feel the neutrality will give extra longevity to the decor and is more of a classic choice. I am most certainly not afraid of colour but believe that less is more when it comes to colour.
"The warm teak, rich walnut, natural textiles and textures in our home take care of any design pop that you would want in a room. This greatly improves the warmth and organic feel to our home, which lends itself to the mid-century modern design and appeal," she explains.
Derlago did include funky wallpaper on the half-wall in the dining area, which she feels gives the room just the right amount of depth and colour it needs. She has also incorporated bright-yellow accents and will probably change the accent colours on a yearly basis.
Derlago is passionate about Danish modern/Scandinavian/vintage design. Her advice for those who are interested in this decor style are to find vintage pieces that work in the design realm, like teak and walnut furniture with hairpin legs and clean lines. She also stresses the importance of using natural elements in a mid-century modern space.
According to Derlago, the key to mid-century modern design is to have items in your home that are beautifully designed, well-balanced, architecturally stunning and are of natural elements, yet also provide functionality and style.
connieoliver@shaw.ca