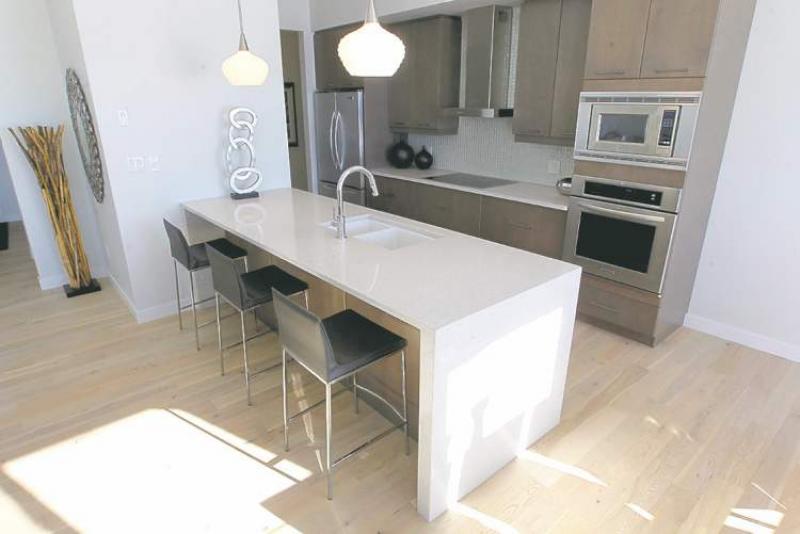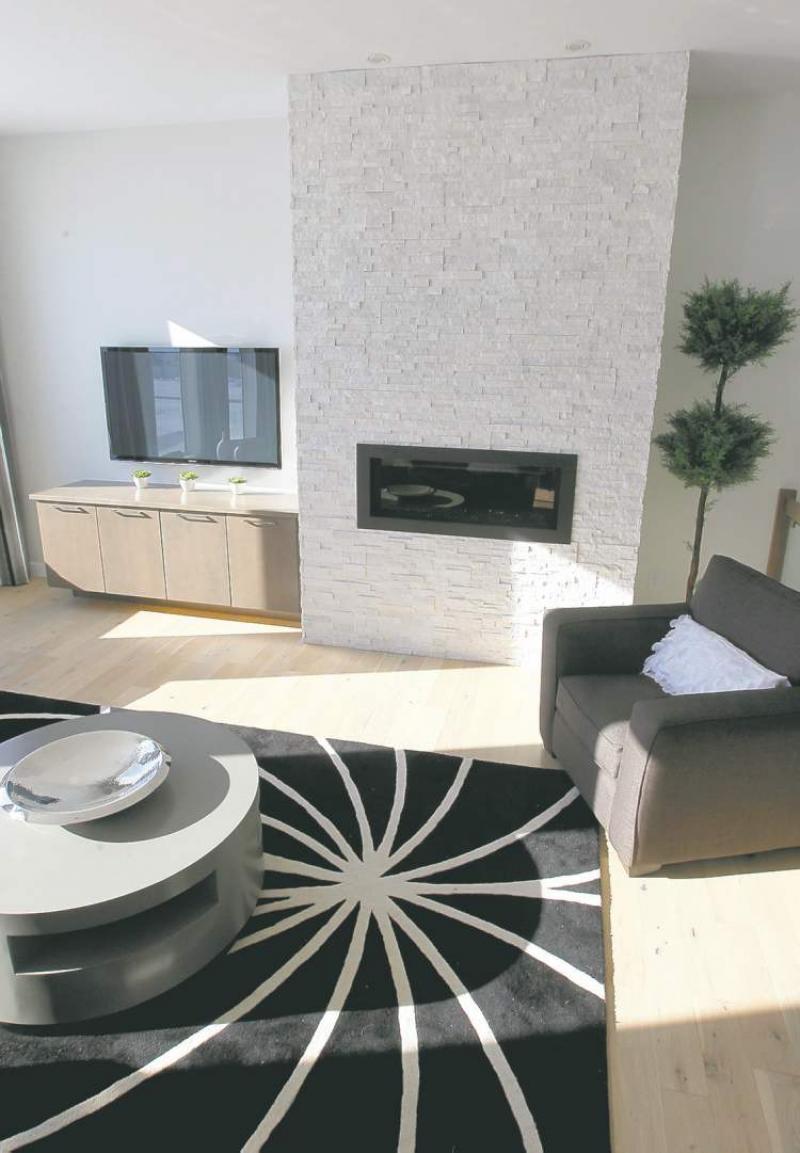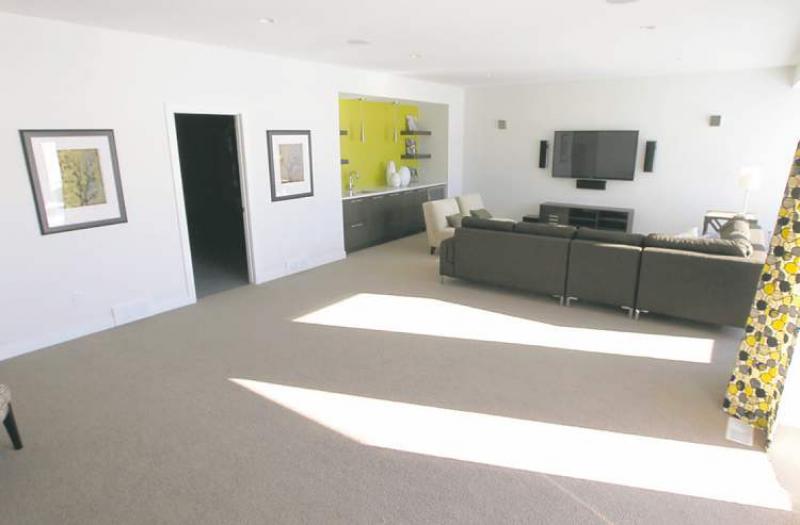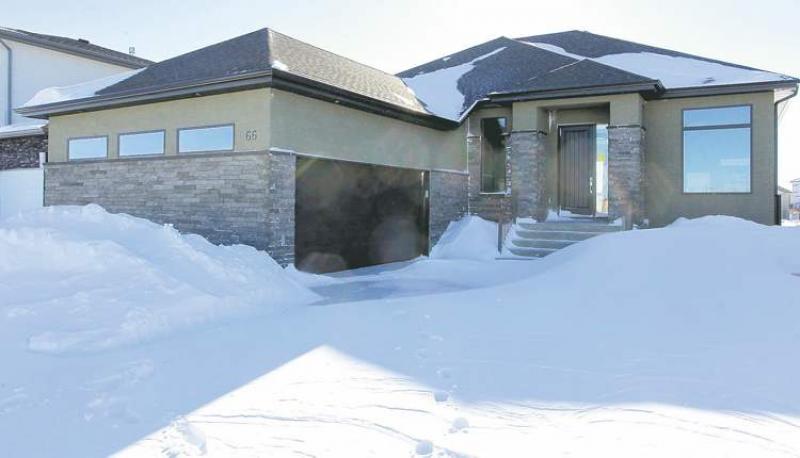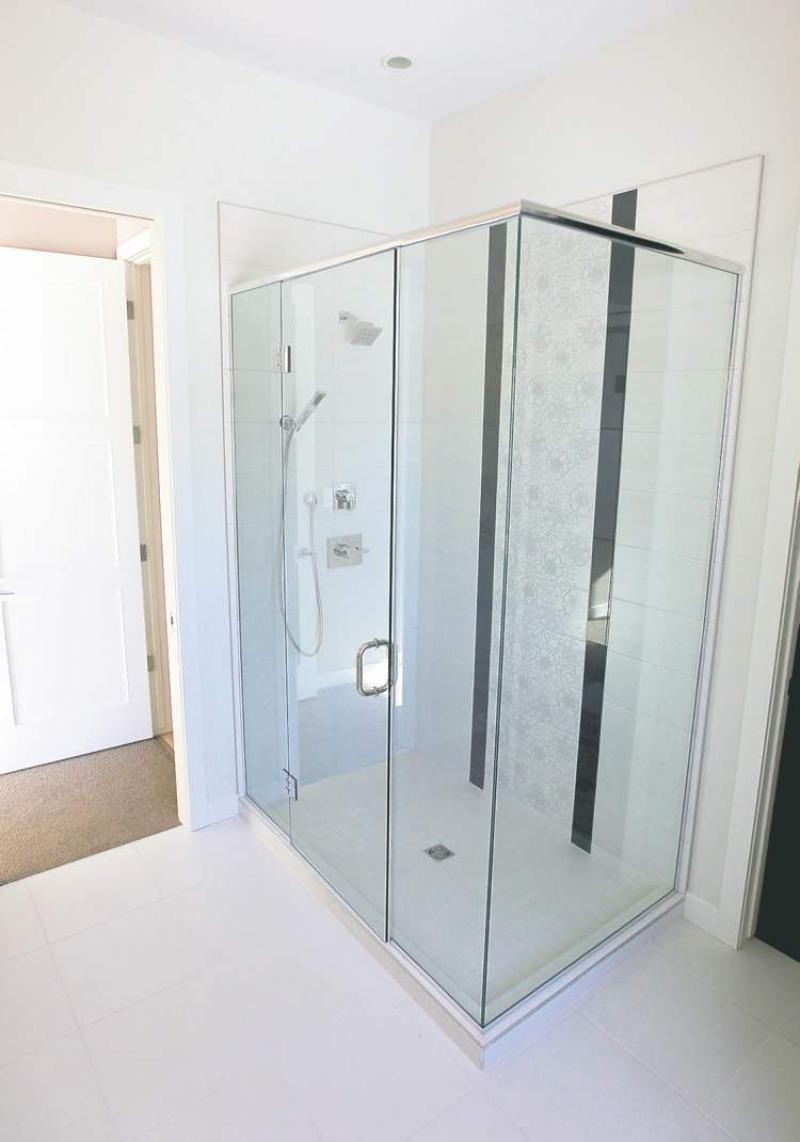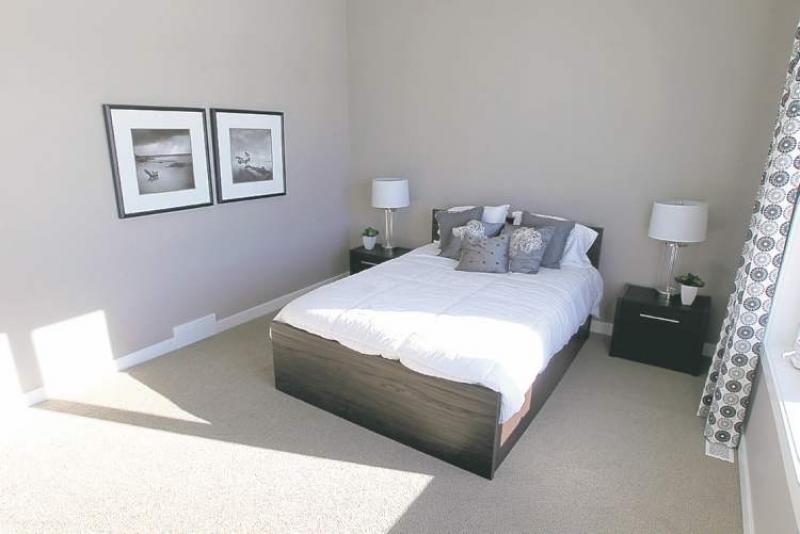 Ask any builder about the inspiration behind new-home designs, and they'll tell you it comes from a variety of sources.
In the case of 66 Silver Sage Cres., the inspiration came from the lot itself, said Jason Arlt of Arlt Homes.
"Usually, we're inspired either by the plan or the lot. The lot here had a lot to do with the design of the home. It's 46 feet wide, which is wider than normal, so we fit the home to the lot to maximize the impact of the features around it," he said.
Once inside the home's main living area (a.k.a. the great room), it quickly becomes obvious that the most prominent feature is a wall of windows that line the 1,848-sq.-ft. bungalow's rear wall.
"We kept the house wide for a reason, so we could maximize the lake view," Arlt explained. "We put all the windows there not only to give the owners a panoramic lake view, but also to allow for a light, bright exposure. The home was oriented (towards the south), so that light would be flowing into the great room all day long."
The left-hand segment of the rear wall of windows -- a huge sliding door accompanied by two equally huge panels of glass -- also serves another purpose, he added.
"It takes you out to an absolutely huge deck (with PVC railing and glass inserts) that measures about 30 feet wide by 12 feet deep. "It's a great spot for entertaining, as it has plenty of room for a big table, barbeque and chairs. It's also a great area for kids to go out and play on, too. Either way, it allows you to enjoy the wonderful lake view."
With the objective of maximizing the lake view attained, the next order of business was to design a main living area that was as memorable as the view.
"So many homes tend to be darker inside, so our goal was to do this home lighter so that it would stand out and be different. We wanted to create a contemporary feel that was filled with warmth and detail," Arlt said.
Instead of going with dark maple hardwoods, Arlt and his design team went with engineered, distressed natural-oak hardwoods, maple cabinets with a winter stain (a light taupe/grey hue) and beige quartz countertops with alluring silver and grey flecks.
When combined with off-white walls, the overall feel is modern, yet warm. Most importantly, the different finishes provide a refreshing counterpoint to the all-too-prevalent dark hardwoods, cabinets and countertops.
At the same time, functionality wasn't overlooked. An open-concept design ensures flow between spaces is effortless, while a host of thoughtful design touches makes the great room an eminently liveable space.
"While we went with an open-concept design, we made sure there was segmentation -- you don't want the great room to feel like one big box," Arlt said. "A nine-foot island (with seating for three) defines the kitchen, while we made the dining area extra-large so that it could easily hold a table for eight to 10 and still have room to move around it.
"We also went away from a corner pantry in the kitchen. Instead, we put in all kinds of big pot drawers."
Next door is the living room, which not only sports a spectacular view, but also has a 10-foot ceiling (like the rest of the main floor) and a very fetching focal point of its own.
"I just love the linear (ribbon-style) fireplace," Arlt said.
"It's set in an off-white quartz stack that stretches from floor to ceiling. It adds colour and texture, while the fireplace, with its width, does a great job of displaying the flames. Making that space open, airy and filled with light was part of the design inspiration, as well."
The bedroom wing, set off to the left of the generous foyer, is also an inspired design, holding a main-floor laundry room (with porcelain tile floor), four-piece bath (with soaker tub) and two bedrooms, including the secluded master suite.
"We also did a couple of things different with its design. We first put the ensuite up front with the walk-in closet inside. That then put the focus on the bedroom, which has a big picture window to feature the water view," he said.
"It's not crazy-huge, just big enough to focus on the view while maintaining privacy. With the 10-foot ceiling and all the space and light, the bedroom has an awesome feel."
That awesome feel extends to the home's lower level, a walkout basement that offers 1,500 sq. ft. of liveable space laid out in the form of a rec room, two bedrooms, four-piece bath and tons of storage space.
"Our goal was for the home to be as cohesive as possible, so the lower level basically matches the design of the great room upstairs with the three windows and (covered) patio door with its door and three windows. The view is incredible.
"It's a bright, liveable space that works beautifully with its media area (with adjacent wet bar), games area, two big bedrooms (one with lake view) and huge storage/mechanical room that gives people extra storage space.
"Overall, we're really happy with the home -- I think it turned out great."
lewys@mts.net
DETAILS
BUILDER: Arlt Homes
ADDRESS: 66 Silver Sage Cres., Sage Creek
STYLE: Bungalow with walk-out basement
SIZE: 1,848 sq. ft.
BEDROOMS: 4 plus main-floor den
BATHROOMS: 3
LOT SIZE: 46' x 170'
LOT COST: $198,345 (including GST)
PRICE: $799,900 (includes land & GST)
CONTACT: Sasha Dukic, Coldwell Banker Real Estate @ (204) 229-0269