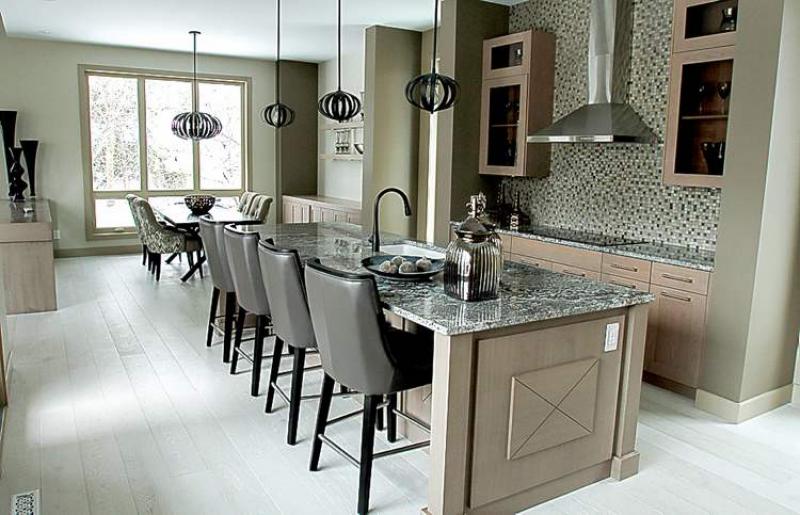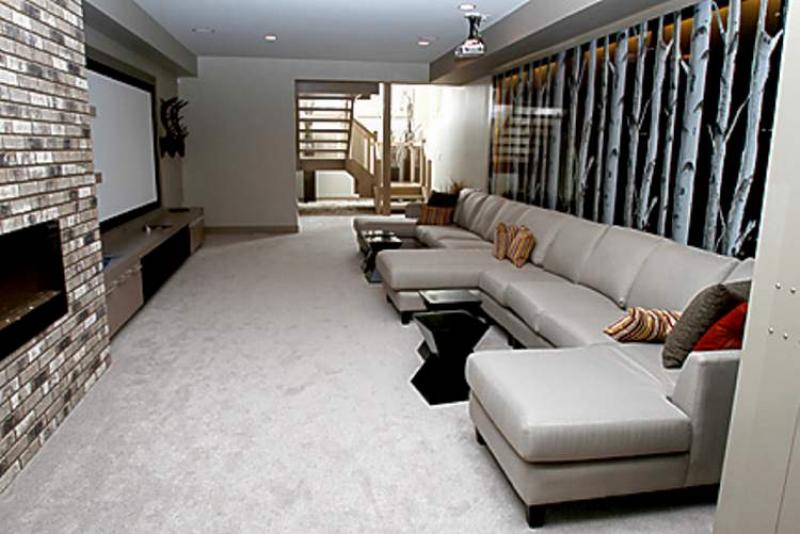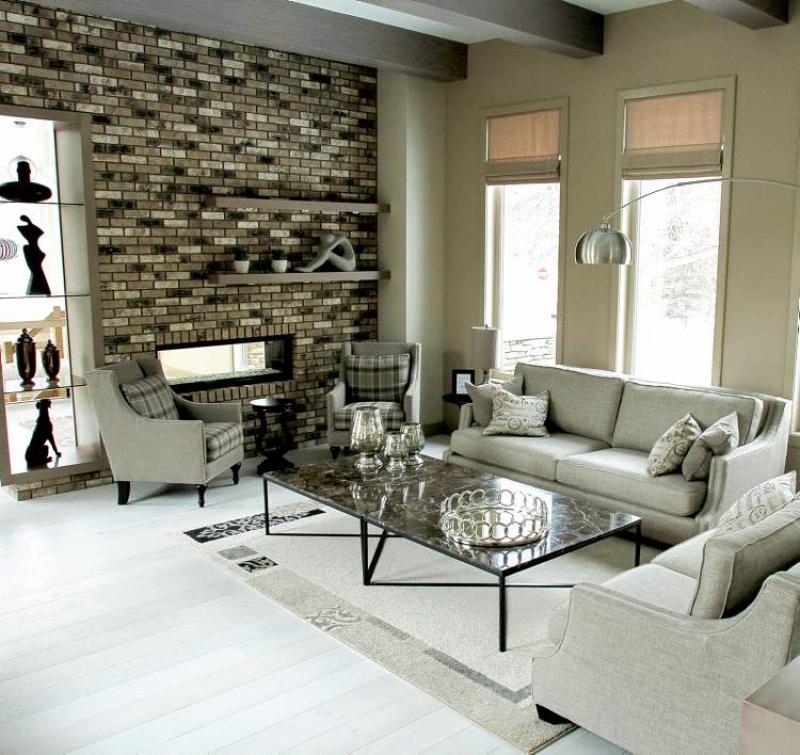 It's fitting a grand-prize show home features grand style and be in one of the city's grandest neighbourhoods.
That's what's transpired with the latest Health Sciences Centre Foundation's grand-prize show home. Located at 137 Aldershot Boulevard in Tuxedo, the custom bungalow -- which offers nearly 5,000 sq. ft. of elegantly finished living space and was designed and built by A & S Homes -- is a true masterpiece.
The home's classic stone and stucco style (contrasted beautifully by dark trim), fits in perfectly with the mature surroundings. Its interior design is tasteful, functional and bright.
"This year's (show home) in Tuxedo is truly spectacular," Health Sciences Centre Foundation CEO Jonathan Lyons says.
"I like the state-of-the-art kitchen, which allows for the ability to entertain or just hang out with family. Upstairs, it's a well-lit home with a calming ambience. Downstairs, you've got the great entertainment centre and a layout that provides you with the ability to watch a Jets game with family on the massive projection screen, or all the room you need to host a party."
Calling it subtly spectacular is an apt description. Frank Spezzano of A & S Homes says it was designed to fit in with the neighbourhood.
"The home's design is traditional rather than modern, and I think the stone and stucco exterior blended nicely with all the mature trees. While preparing the lot, we also salvaged as many of the big trees as we could to maintain as much character as possible. We also put the garage to the side to protect the trees and to pave the way for another feature."
That feature is a centre courtyard in the backyard.
"The courtyard can be accessed from the garage, kitchen and front foyer stairwell," Spezzano says.
"When you're entertaining, you'll always see what's going on no matter whether you're inside or outside. No matter where you are, you can be part of everything because access to the courtyard from inside and back inside from the courtyard is seamless."
The interior has a tasteful, elegant design.
"Our goal was to bring back classic Tuxedo/ River Heights design elements such as beautiful woodwork, large plank floors and trims that defined the windows and doors," he says.
"Those types of features are what make those homes so special."
Those classic features have been seamlessly combined with modern design features that enhance interior livability. For example, large windows -- with ornate window trim -- have been placed in key spots around the great room to maximize the inflow of natural light. The kitchen is surrounded by windows and the dining area has been set next to a huge window, making for spaces that never lack light.
At the same time, whitewashed oak hardwoods and flint oak cabinetry add a modern touch while creating warmth. A well-conceived floor plan provides all kinds of room to move, too. Aisle widths in the kitchen, which sports a 4.2-metre (black/taupe) granite island with maple base, are exceptionally generous.
The adjacent living room has six huge windows and is defined by a stunning beamed ceiling, while its rear portion features a striking brick dividing wall with floating shelving and a four-tiered display unit.
"I'm really pleased with how the interior design worked out. The different areas draw you in with their different features and flow is excellent. We wanted the home to be warm and inviting and I think we achieved that goal."
Perhaps the most inviting space is the luxurious master suite.
"We wanted it to be a private retreat, and I think it's exactly that," Spezzano says.
"It has a gorgeous ensuite with a three-sided fireplace with beige tile trim and flint maple cladding, tile floor, seven-foot custom tile shower, stand-alone soaker tub by large three-piece window and huge walk-in closet.
The bedroom has room for a king-size bed, lots of furniture and a chaise lounge -- and a 50-inch flat panel to watch while you're relaxing in bed."
Head downstairs and you find another bright area surrounded by large windows.
One side features a media room with a huge projection screen and wet bar beneath an oversized three-piece window; the other side contains a rec room with a 70-inch flat-panel TV, two bedrooms and a four-piece bath with soaker tub.
"We were thrilled with how the design turned out. The big windows let in all kinds of light and you can close (sliding) doors to separate the two areas so whoever's downstairs doesn't bother each other," he said.
"We designed a home that blends classic design features with modern amenities. We wanted to build a home that fit in with the area, yet was innovative. I think we met our objective and we couldn't be happier."
For more information on the Health Sciences Centre Foundation's Home Lottery including the grand prize show home and 5,800 amazing prizes, visit www.HSCHomeLottery.com.