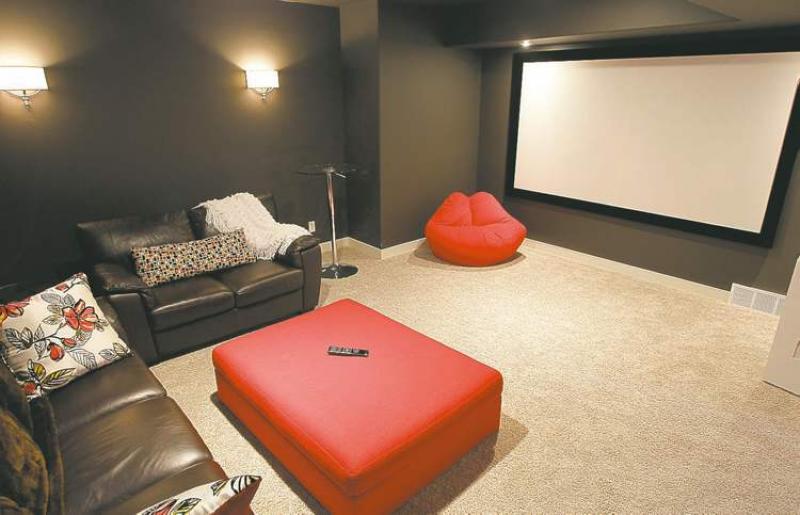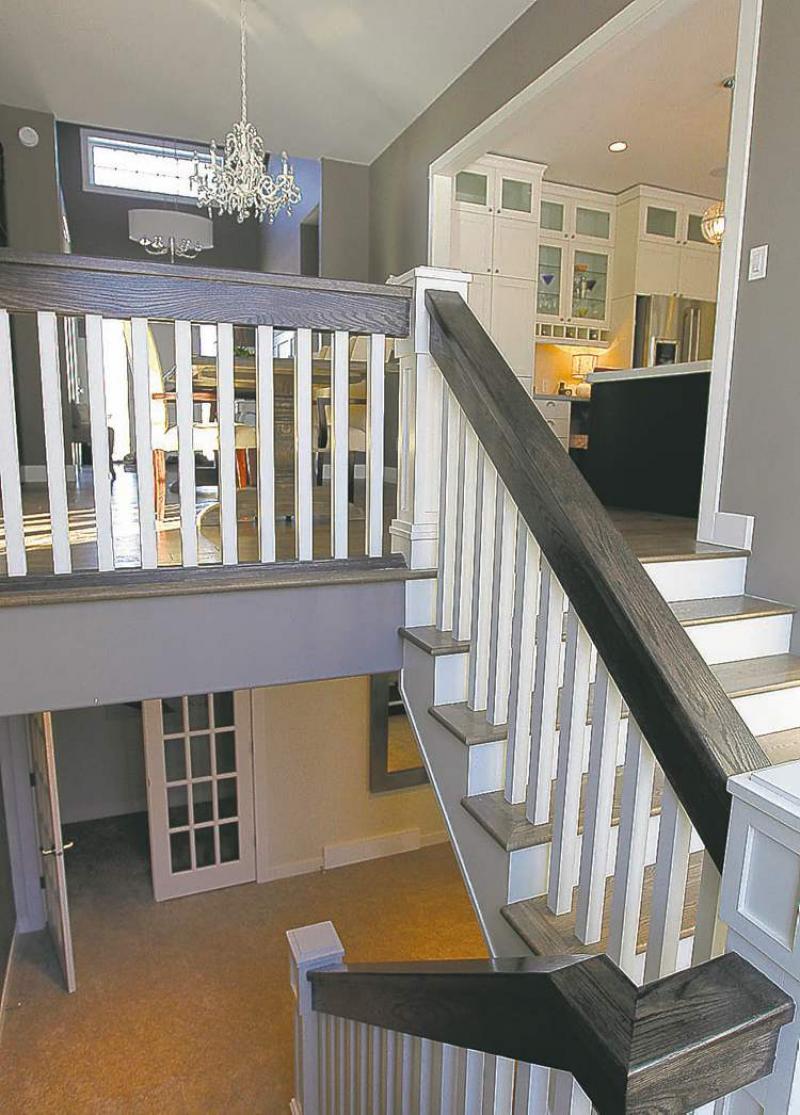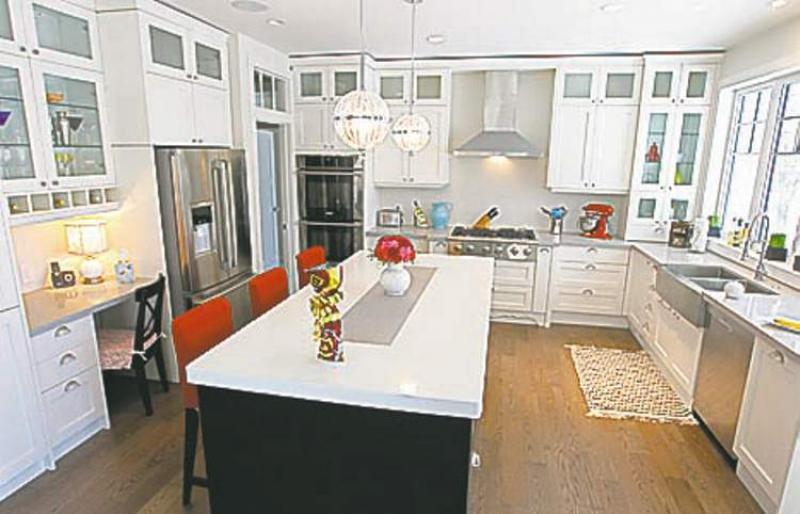 Ask any custom-home builder and they'll tell you they always appreciate when a client has a clear vision of the home they want to build.
In the case of 131 Deer Pointe Drive -- a 1,960-square-foot bungalow with walk-out basement -- the client's vision took the home from excellent to extraordinary, said Southwynn Homes sales representative Jeff Brown of Sutton Group-Kilkenny Real Estate.
"Right from the get-go, the client said they wanted the home to be a timeless, classic design that incorporated contemporary features into its design," he said. "Southwynn's owner, master builder Gerry Trottier, worked closely with the owners to get every detail of the design just right."
The owners wanted to incorporate features that would provide a warm country feel and certain elements were to relate back to the couple's first home in River Heights. And, the home was to have spaces that were open, yet defined.
Trottier and his design team listened to their clients. The home balances each element to create a unified, liveable and striking design. As per the owners' request, the home's main living area is open, yet each space is a separate entity with its own distinct personality.
"The great room is just an amazing space," said Brown. "It's surrounded by eight windows, including a huge four-part picture window. The forest view is amazing all year-round, but is particularly spectacular when the leaves turn colour in the fall. And its coffered, beamed ceiling makes it even better, adding warmth and volume to the area."
Two more features give the home a cosy country feel: engineered oak hardwoods that run through the main living area and dark brown sliding barn doors that can close off the family room.
"The barn doors (dark brown with six windows high up) were inspired by a family farm in Saskatchewan. They -- along with features such as the beamed ceiling and wainscotting -- give the home a warm country look," he said. "But that's only one aspect of the home's personality."
Wander into the dining room -- which was placed conveniently between the family room and kitchen -- and you're surrounded by elegance, light and space. The elegance is derived from features such as a re-purposed (white) chandelier that hangs stylishly from the 10-foot ceiling above; a matching mirror (from Savoir-Faire Home, Garden & Gifts, 241 Henderson Highway) was placed on a nearby wall to add class.
Meanwhile, light pours in to the spacious area -- the dining room can hold a table for eight to 10 -- from the foyer with its 14-foot-high ceiling. A huge transom window set up high, along with a transom window over the door (which has sidelights on either side) and massive picture window behind the lower-level stairwell, combine to inject an abundance of light into the functional, elegant space.
"It's an area that harkens back to the home the owners started out in, in River Heights," Brown added. "The lighting, transom windows and little touches like crystal door knobs provide a classic River Heights feel."
Meanwhile, the kitchen -- easily accessed through a 10-foot-wide entrance -- is equal parts country, classic and contemporary. An eight-foot island with white quartz countertop, espresso-stained base and eating nook for three provides the contemporary touch, while a plethora of country white cabinets and (pot) drawers are country classics that add function.
"Not only is the kitchen a chef's dream, but there's also a door to a screened-in porch. It's a great spot where you can sit out in comfort, have a drink and enjoy the gorgeous forest view out back."
Serenity is the theme of the master suite, where a massive picture window provides a panoramic view of the forest behind the home. While the bedroom is a great spot to relax, the ensuite is even better, said Brown.
"Like all the rooms in the home, it's filled with light due to a large transom window that was placed above the vanity - it allows light in, yet maintains privacy. A gorgeous white/black tile floor is carried over into a five-foot shower with custom tile surround and overhead rainshower head. A white storage unit is a practical, elegant touch, while a huge walk-in closet provides plenty of storage space."
The walk-out lower level prominently features the forest view. With two bedrooms, a rec room with wet bar and dedicated media room, it's a bright, well-finished space that feels like an extension of the main level.
"The attention to detail in this home from the finishing quality to the excellent use of space is second to none," Brown said.
"With its functional floor plan, all the natural light and views and corner forest lot, this home is a shining example of how a builder can work with a client to come up with a modern, transitional design that makes for a truly special home."
lewys@mts.net
DETAILS
BUILDER: Southwynn Homes
ADDRESS: 131 Deer Pointe Drive
STYLE: Bungalow with walk-out basement
SIZE: 1,960 sq. ft.
BEDROOMS: 4 plus main-floor den
BATHROOMS: 3
LOT SIZE: 92' x 230'
LOT COST: $185,900 (including GST)
PRICE: $583,650 (excludes land; net GST included in selling price)
CONTACT: Jeff Brown, Sutton Group-Kilkenny Real Estate @ (204) 997-5333