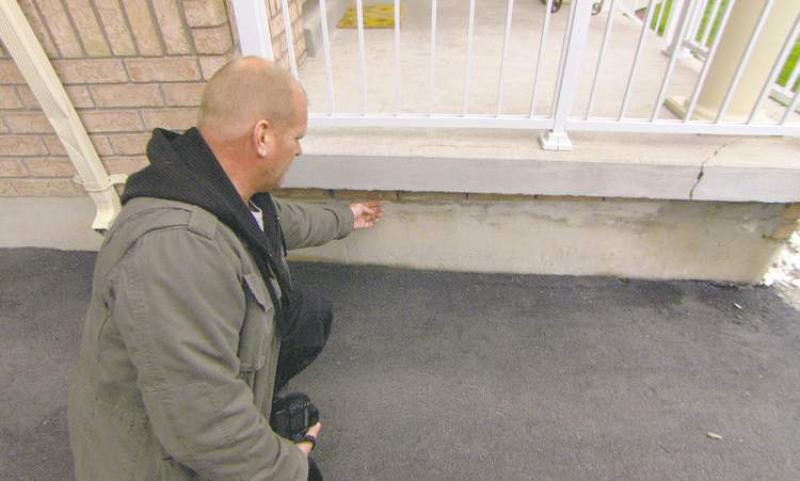 Since the federal budget was announced on March 21, I've been hearing (and reading) a lot of feedback. Most of it has been positive, which I'm happy about. But some people are complaining about how the new budget doesn't really change anything -- or doesn't change things enough.
Part of the new federal budget focuses on more training for skilled trades, which includes retraining unemployed workers to meet our country's growing demand to fill jobs such as electricians, machinists and plumbers.
The 2013 budget includes a new Canada Jobs Grant that will provide up to 130,000 Canadians a year with $15,000 for retraining -- $5,000 will come from the federal government, while provinces and employers are expected to match that amount for a total of $15,000.
Unemployment rates among young Canadians is high, hovering around 14 per cent. That's why the new budget is also dedicating $19 million over two years to encourage young workers to enter fields that need people, such as the skilled trades, science, technology, engineering and mathematics.
Some critics are saying that the federal budget is an old program being sold as new. But even if that's true, how many more people now know about these incentives? And how many more people now have a goal to get the training they need to change their life -- and because of that -- change other peoples' lives, too? Old or new, I like where this is going. It's a step in the right direction because it promotes the skilled trades as something positive.
Why have skilled trades become a national priority? Because in general, there are too many unemployed graduates and too many job vacancies. This is not good for our economy. High unemployment rates plus a shortage of skilled tradespeople equal a huge mess on our hands -- and the Canadian government knows it. Supply is not meeting demand. We have too much of one thing and not enough of another. The federal budget is trying to close the gap.
According to a survey presented by the ManpowerGroup, skilled trades are globally in demand -- these jobs need filling everywhere. In Canada alone it's estimated there will be 1.5 million skilled job vacancies in 2016 and 2.6 million by 2021.
Not to mention that Canada will be short about one million tradespeople by 2020. Add that to the equation and you can see why some people are worried -- including me.
When I encourage children to consider the trades as a legitimate career sometimes I get backlash -- yes, I read the comments. Some parents say tradespeople are rude and don't care about the quality of their work or the people it affects. Or that working in skilled trades leads to only dead-end jobs.
But are these comments based on real facts, or stereotypes? Because the truth is a career in the trades today means a better chance at being employed and earning a living you can raise a family on.
Maybe if we didn't think only people who aren't highly educated should work in the trades, we wouldn't have so many problems. If you grew up thinking that a career in the skilled trades is a last resort, bottom of the barrel, how would you feel if that was your career?
You wouldn't treat it with much respect, I can tell you that much. Why should you if no one else does? And that's exactly what we've seen, but it's starting to change. I'm starting to see the right people -- with the right attitude -- coming in.
Politics aside, it's not about pushing our kids to pursue a career we approve of; it's about having balanced discussions when we speak to our kids about possible careers. It's about discussing real employment opportunities with real income figures. And not just for now, but for the future -- their future.
There's always a good and bad side to everything. I choose to focus on the good -- it's a big reason why I've been so lucky. Can we argue there's nothing new about the new federal budget? Sure. But should we?
Like I said before -- old or new, it's still putting focus on skilled trades and getting the word out. I guarantee it's helped inspire people to seriously consider working in the skilled trades. If it means decreasing unemployment rates and filling jobs that need filling, then that's something I stand behind.
-- Postmedia News
Catch Mike Holmes in his new series, Holmes Makes It Right Tuesdays at 9 p.m. on HGTV. For more information, visit hgtv.ca. For more information on home renovations, visit makeitright.ca.