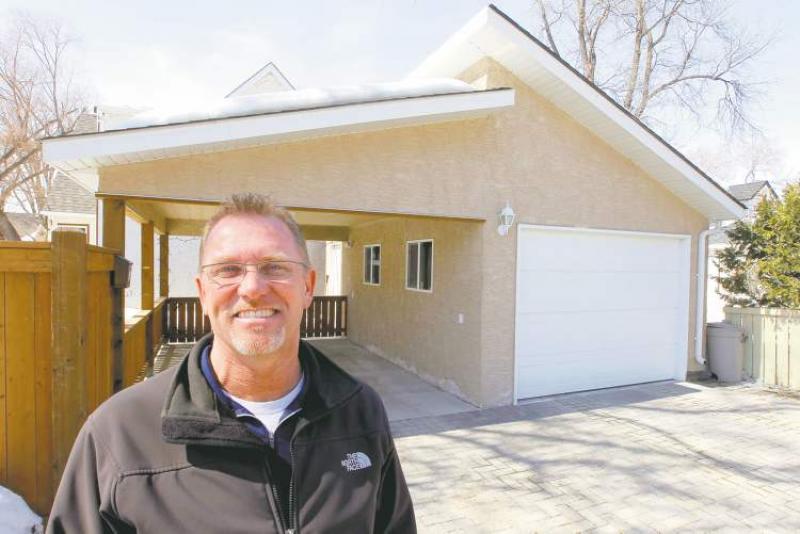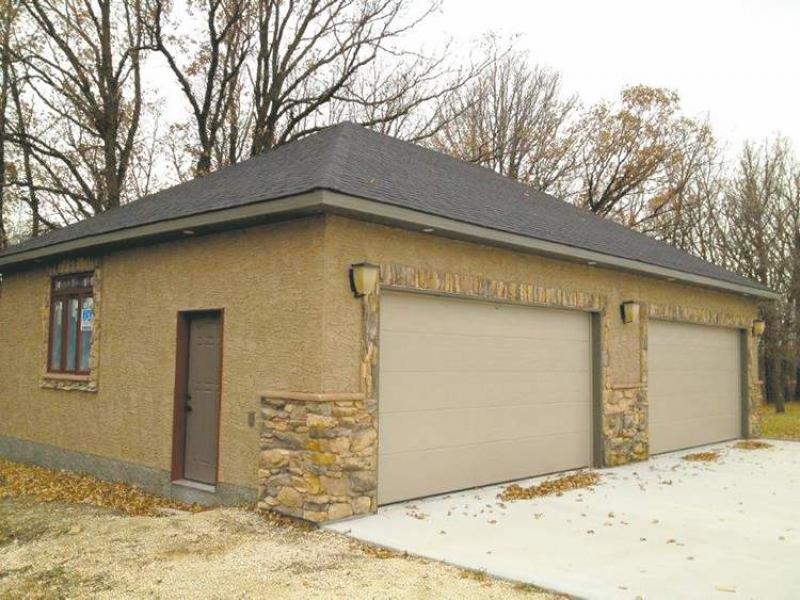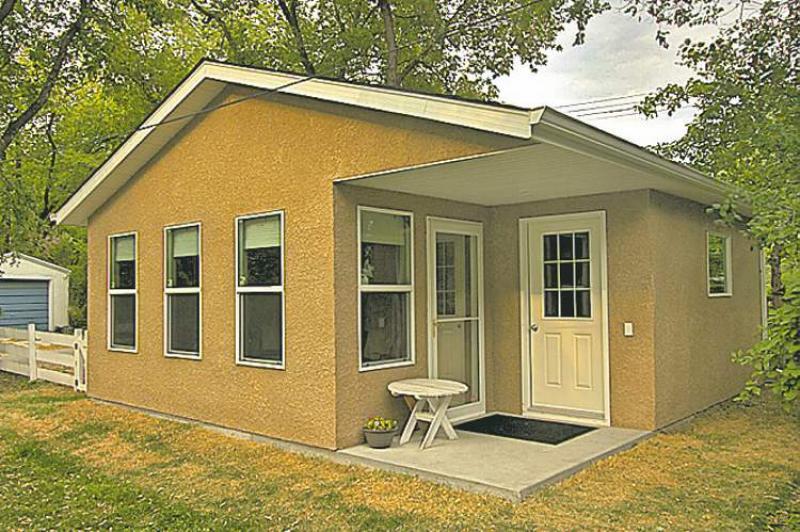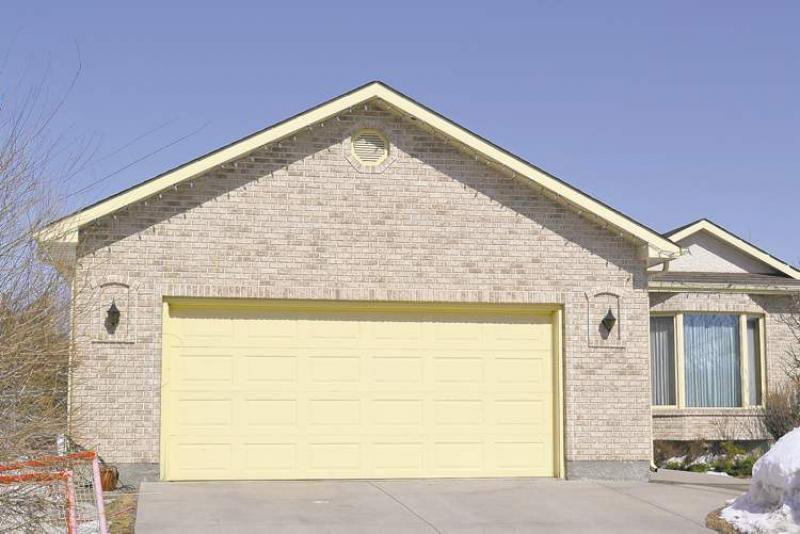 I think it was Gertrude Stein who said "a garage is a garage is a garage." But that was an epoch ago, when a lean-to sufficed as a shelter for a Model T or, in the case of grand old houses, when a carriage house served as home to a Cadillac LaSalle.
With the proliferation of motor vehicles, it's become more difficult to support Stein's garage premise, since these structures have evolved from simple carports and refurbished servants' quarters to stunning multi-door architectural marvels that make a bold statement about a home's curb appeal and resale value.
Many post-modern homes sport three- and four-car attached garages that can appear larger than the dwelling itself -- a good thing if you're particularly enamoured of garages. If you live in an older part of the city with back lane access only, the splendour of a new garage will attract fewer eyes, but your neighbours will appreciate your effort to upscale the SSRqhood to conform to 21st-century design standards and resale worth.
"Nearly 100 per cent of the cost of a new unattached garage will be recouped if the property is sold," said Kevin Harrald, president and general manager of Garage Masters, celebrating its 20th year of operation in 2013.
The cost of a basic 22-foot by 22-foot (484-square-foot) double garage built by Garage Masters costs $15,000 to $20,000, including a 5-1/2-inch concrete pad reinforced with 18-inch on-centre 10-mil steel.
"A 484-square-foot garage is economic to construct because the foundation pad does not require reinforcing around the edges," Harrald said, adding that the city allows all property-owners to build an unattached structure of this size in their backyards.
He said a larger pad is more costly because it requires a thickened perimeter reinforced by two 20-mil lengths of rebar to meet building code.
A garage also must be built a minimum of two feet from the owner's property line, or a variance must be applied for from the city. It can cost $1,000 for this "maintenance variance," which also requires the inside of the garage wall next to a neighbour's property be fire-retardant, adding an extra $200 to $300 to the cost of the building.
Garage Masters provides a free, on-site estimate that explains zoning bylaws, building codes and elevations to clients. These requirements and restrictions can affect the final price, placement and look of the garage.
"If a garage is accessible only by a back lane, then generally people want to keep it as close to the alley as possible to save on backyard space," Harrald said, noting property elevations may require a curb to be built around a concrete pad to act like a retaining wall, keeping water out of the garage.
"We'll spend a couple of hours with homeowners explaining what they are paying for and why it is necessary," he said, adding people who own older properties should have them resurveyed and staked, if only for peace of mind.
"Old surveys from 1950 don't work because they usually consist of a pencil line on a piece of paper that may not be accurate. If you pay $20,000 for a new garage, $500 for a new survey is a small price to pay to sleep at night."
A Garage Masters 22-foot by 22-foot by eight-foot-high basic garage includes a custom 36-inch fibreglass pedestrian door, a 16-foot by 7-foot non-insulated garage door, a dual-pane picture window, two-inch by four-inch studs, 4/12-pitch roof trusses, 30-year shingles, OSB sheathing, aluminum fascia, soffits, gutters and a stucco finish.
"Vinyl siding is available at an added cost," he noted. "It's extra-thick and will not fade or crack like cheaper PVC."
Harrald warns homeowners to be wary of "fly-by-night" builders who operate from "the seats of their trucks."
"If you have trouble contacting builders by phone to book a job, it's a good indication they don't maintain an office. Many of these guys won't even show up for appointments. Garage Masters gets many contracts simply because we show up on time and we can always be reached at our office on Higgins."
He said the company's corporate structure consists of three owners, all of whom are experienced in the trade and have a vested interest in operating a successful business. Ray Bjelland is sales manager and Bert Dupuis is project manager.
For DIYers, garage packages are available in many sizes from big-box stores, as well as many lumber companies. For price comparison, I chose a basic 22-foot by 22-foot garage package with two-inch by four-inch by eight-foot studs and OSB sheathing.
Though the quality of the materials may vary, all packages include 4/12-pitch trusses, a pedestrian door, a 16-foot by seven-foot garage door with opener, a window, 25-year to lifetime shingles and, in most cases, metal fascia, soffits and gutters. Exterior siding such as vinyl or stucco, as well as PST and GST, are not included in the prices.
Star Building Materials quoted $4,400, plus $50 delivery within Winnipeg. McDiarmid came in at $4,913, with free city delivery. Home Depot's estimate was $5,100, plus $60 city delivery. Home Hardware in Selkirk was $5,299, plus $15 delivery in Selkirk and up to $120 for areas within a 100 kilometre radius of the store.
The cost to pour a 22-foot by 22-foot concrete pad about 5.5-inches thick, reinforced by 10-mil steel on 18-inch centres and sitting on six inches of compacted gravel or 3/4-inch down, was $7.75 to $9.50 per square foot for an average price of about $4,200 plus GST. (PST is not charged.)
As a rule of thumb, the price of a contractor-built garage doubles the cost of materials. Considering this, a DIYer prepared to pour his own concrete pad and to construct the material package himself could build a 22-foot by 22-foot garage with finished siding for under $10,000, including permits, but not electrical installation.
As with most DIYer projects, however, you have to decide whether the money saved is worth your time and energy, especially when a simple carport might prove a more realistic option. Be aware a permit from the city is required for a carport.
If you're not concerned about curb appeal, Canadian Tire sells a tent-like structure called a "garage-in-a-box," starting at $799 for a 18-foot by 20-foot by 10-foot-high standard double, and up to $1799 for a 22-foot by 20-foot by 10-foot-high deluxe double.
Whatever you decide, a garage is not a garage is not a garage.