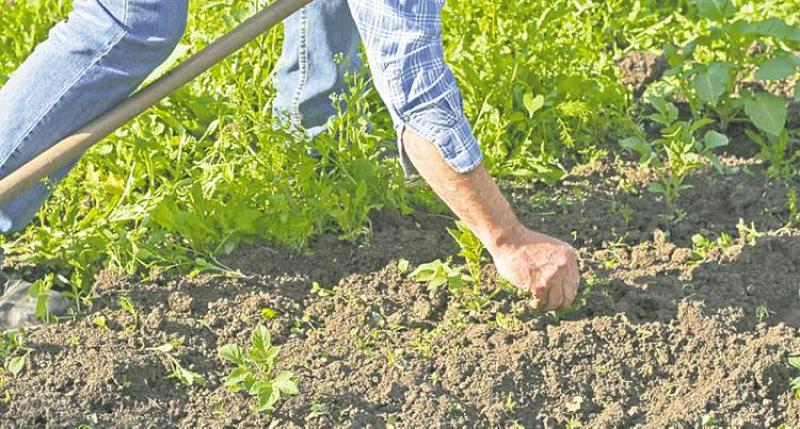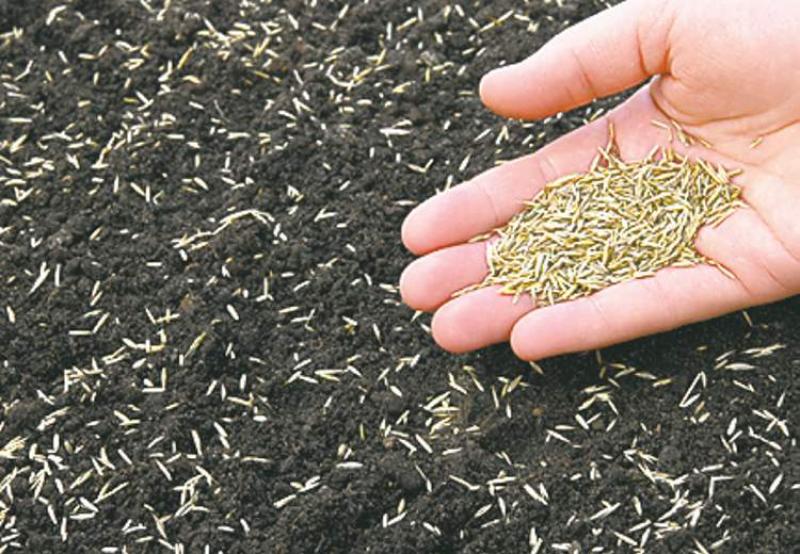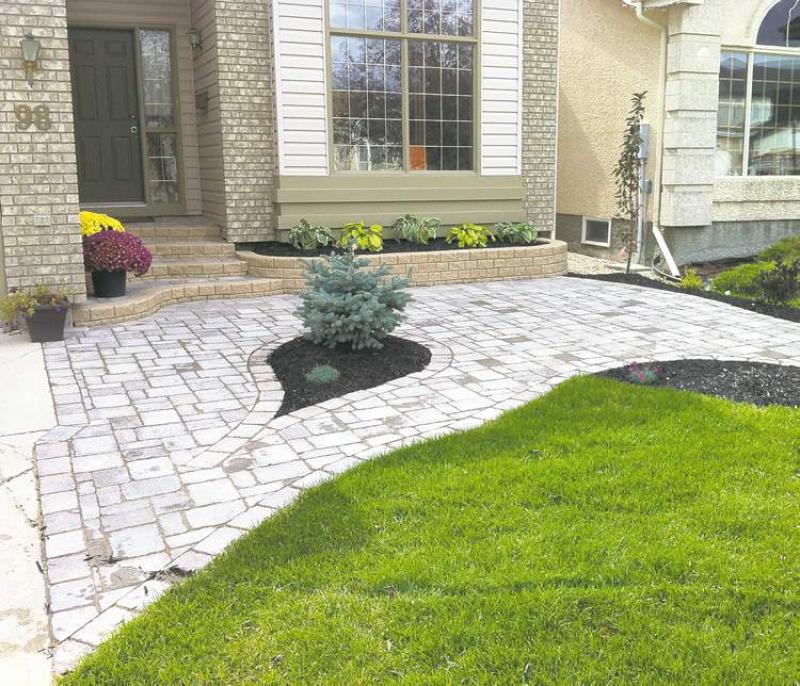 "Why not just low lawns under?"
That was the question posed to the audience at a recent presentation by Dr. Michael Brownridge from Ontario's Vineland Research and Innovation Centre at the Canadian Master Gardener Conference at Huntsville, Ont., which I attended in early April.
Brownridge then went on to describe the many benefits of lawns, which include reduction of noise and dust, prevention of runoff, cooling effects on hot summer days and the interesting comment that the average lawn produces enough oxygen for a family of four -- even more than a tree can provide.
Although some of us are feeling skeptical that the snow will disappear this spring, we'll soon be outdoors trying to create lush, green lawns, no matter how big or small our patch may be. In some cases, starter lawns will be getting underway, while some of us will be renovating bald or poorly growing areas.
So, what works best, sod or seed?
Brownridge didn't specify his preference but, in a discussion of pesticide bans, strongly recommended a product called RTF Water Saver grass seed, which promotes a dense, durable weed-resistant turf.
Kevin Twomey also recommends turf seed produced by Neepawa's Northstar Seed which consists of three blends, including a shade blend with perennial rye that is ideal for high-traffic areas. It's available at T&T Seeds,
Lach Sod Farms, located at the Shelmerdine Garden Centre, supplies a high-quality Kentucky bluegrass sod grown on a mineral soil base. "Mineral sod is far superior," says Nicole Bent "It's grown on a higher quality of topsoil as opposed to peat sod, which is grown on peat and is known for shrinking once it is laid, leaving big gaps.".
Visit www.lachsodfarms.com for a volume calculator to determine how much you will need for your project. Cost can be a factor -- the average city lot (50 ft by 150 ft) will cost about $1,500 to sod, compared to less than $200 to seed.
Today's contributor is Paul van Gils, owner and landscape designer, VanGils Landscape Design and Construction (www.vangils.ca). Homeowners have to decide which option is best for both their landscape and budget, and van Gils recommends careful consideration of the amount of time needed.
-- Colleen Zacharias
When starting a new lawn, by far the biggest consideration is deciding whether to use a seed mix or to buy sod that has already been nurtured by a professional grower.
The key to making this decision is understanding how much time either of these choices will take out of your schedule to achieve the desired result.
Installing sod is generally a quicker process, as it offers instant gratification and takes less attention. However, it is more expensive. Seeding is less costly but is more labour-intensive in the long run due to the additional irrigation that will be required, especially in the early stages until it is established.
The initial steps for preparing the soil bed are the same for both seed and sod. They both require a smooth level surface that has been properly graded to allow for drainage. The soil should slope slightly away from the house in all directions and should be weed- and pest-free.
One often overlooked step when working toward a new lawn is the removal of weeds from the soil bed. Weeds are not difficult to eliminate or control, as long as you are willing to put in a little bit of time on maintenance. The most effective way to eliminate weeds is to pull them out manually. A healthy lawn is not going to thrive, nor sustain itself, without your help. Harsh chemicals are not necessary -- you can make your lawn look fabulous without harming the environment. It just takes a bit of effort.
To ensure you are buying a quality seed mix, read the package labels carefully.
-- Be sure the seed is dated for the current year and look for a guarantee of at least 85 per cent germination and no more than .5 per cent weed seeds.
-- Make sure the label specifically states it does not contain noxious weed seed.
-- Select a seed variety that has a low percentage of annual grasses -- no more than three to five per cent.
-- Avoid seeds labelled VNS, which means variety not stated.
Packets of inexpensive or budget-priced seeds are likely to have a low germination rates and a high proportion of weed seeds as filler.
The next step is to level the surface of the soil bed. One of the biggest challenges is anticipating ground movement in the future. Consider our climate extremes and how they can affect our terrain. The constant freeze-and-thaw cycles and different moisture levels affect the condition of the ground, which can then have an impact on how smooth and level your lawn will be.
Preparing the proper foundation is critical. Rototilling the ground before you add your new soil and fertilizer helps to ensure an even density in the top layer. Rake the soil level and roll it three times on different angles until smooth. Then rake it smooth again and do your final raking with the back of the rake. You know your base is ready when you have a smooth surface and can walk on it without leaving any boot prints. Starting with a level surface helps to eliminate any high or low spots and will provide lasting benefits over the years.
The best opportunity to work at eliminating as many of the existing weeds as possible is prior to spreading grass seed or laying sod. Begin by watering the prepared seed bed. This will help to germinate all the weed seeds that are currently in your soil. Even screened topsoils contain weeds. Pull them out as they come up and before they seed and you will have ultimately removed most of your weeds. Make sure to remove the roots. Repeat as required. The seeds that cause weeds can enter your property in several ways. They can blow in with the wind, be carried in by wildlife, or be present in new soil. The most frustrating experience is when the grass seed you purchase may have the offending weeds right in the bag.
After this step, you are ready to either roll out new sod or spread grass seed.
If you are seeding, apply a seed-starting fertilizer beforehand that will help the roots of the seeds to germinate. Use a lawn spreader to spread the grass seed, then lightly rake and roll the seeds into the soil. If you are laying sod, add a mycorrhizal product (Myke) to stimulate vigorous growth development of the existing roots of the sod. This will result in less watering and a thicker and greener lawn that will be strong enough to prevent unwanted weeds from getting established.
The best time of year to establish a new lawn is either in the spring or fall when temperatures are cooler. If seeding in the fall, take care to allow enough time for your newly seeded lawn to properly germinate prior to snowfall. The best time to install sod is in the fall, because the roots are already established. Spring thaw and April showers will cut down on watering. Installing sod during periods of hot weather is not recommended, as extensive watering will be required.
If you decide to seed, you will have to pay very close attention to two things. First, the seed must have good contact with the soil, not just lightly touching the soil nor completely covered. Secondly, moisture levels are important. A fine mist works best and helps to avoid any runoff that could wash away all your hard work.