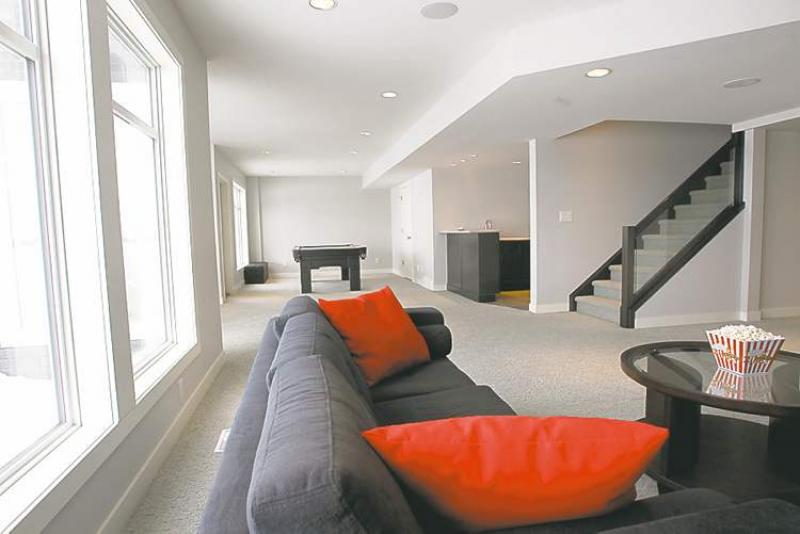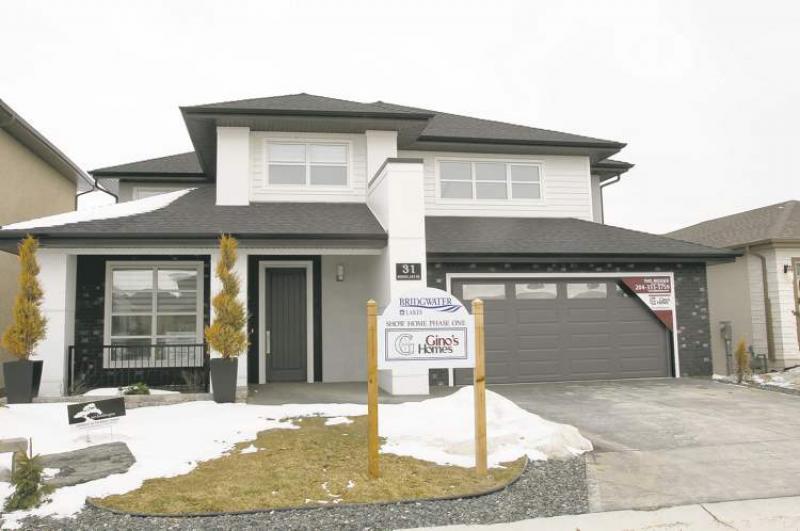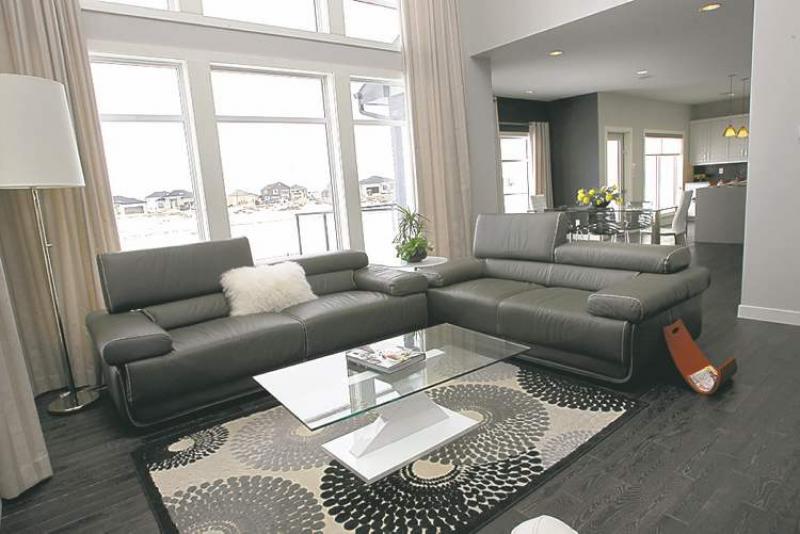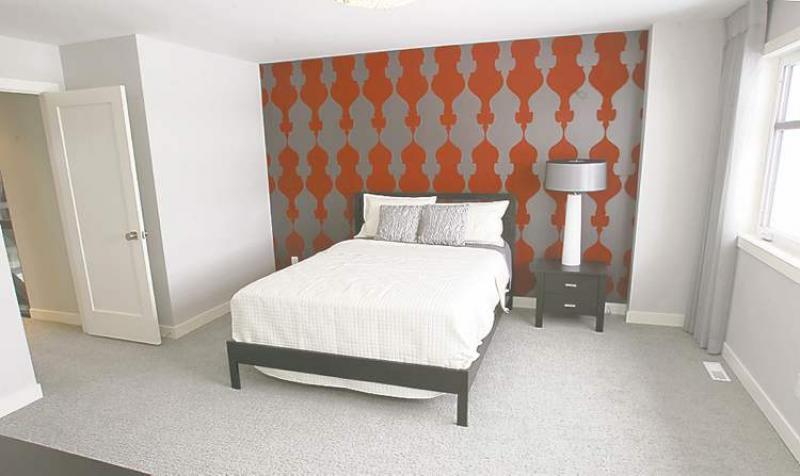 When you are parents of an active, growing family, you can never have enough space.
That's why a seemingly minor feature -- such as a second-floor loft -- is actually a major feature for families looking for spaces that will provide separation and utility, said Gino's Homes' sales representative, Re/Max Performance Realty's Jodi McNeil, licensed assistant to Phil Mosher.
"This loft off the stairs on the second floor is a design feature that families just love," she said. "With a huge window on its rear wall and railing with tempered-glass inserts on the other side, it could be a play area where Mom and Dad can see the kids playing. Or, it could be a reading room, computer/study area for the kids, an office, or even a fourth bedroom."
The second-floor loft basically encapsulates that 31 Bridge Lake Drive -- a 2,375-sq.-ft., two-storey home with walk-out lower level -- is all about: a liveable, family-friendly design. From top to bottom, the home abounds in space, style and utility.
It's also an exceptionally bright home, added McNeil.
"There are windows everywhere," she said. "Light pours in from every angle, no matter what level you're on. That creates a very positive interior feel, something that's very beneficial, especially during our long winters, when you can't get enough sunlight."
Nowhere is the presence of huge windows more profound than in the great room, where the rear wall is infested with glass.
"The back of the home is basically a wall of windows. That showcases the water view, while the high ceilings -- the ceiling in the family room is 18 feet high -- make the area feel even larger than it actually is," McNeil said.
"The windows not only let in loads of light, but they also give you a wonderful view of the wetlands in behind the home."
Move into the kitchen, and the wetland view is also front and centre, this time courtesy a large picture window by which a spacious dining area was thoughtfully placed. Because it's larger than normal (15 feet by 12 feet), there's room for a table for six to eight -- and plenty of buffer space to ensure there's room to move and serve; the buffer space also provides the separation required to make the dining room a distinct space.
The adjacent kitchen, meanwhile, is both an ergonomic and sensory delight.
"It's a beautiful, functional space with its nine-foot (grey quartz) island, an abundance of country-white cabinets, grey quartz countertops and huge pantry with built-in (wood) shelving," she said. "The same dark hardwoods that run through the family room and dining room are also in the kitchen. They contrast nicely with the light cabinets and countertops, and add warmth. There's also another huge window, as well as a door off the kitchen that leads to a balcony that overlooks the water. The great room is a great area for entertaining."
As is customary with Gino's Homes, a pair of subtle features has been built into the main level's floor plan. The first is a compact wing off the kitchen that contains a handy laundry room, storage closet and access to the attached garage. The second is a cool little room (actually not all that little at 12 feet by 10 feet) to the left of the expansive, tiled foyer.
"Everyone who's visited the home loves this room," said McNeil. "It's so comfortable and welcoming with the gas fireplace and dark hardwoods. It can also be closed off from the hallway by a glass door (with frosted film coating for privacy). It could be an den, study, or even just a reading room; it's a wonderful, unique space."
With its loft, two big bedrooms, four-piece bath and master suite, the bright second level was designed to promote privacy and relaxation. The moment you step into the master suite, your stress level dials down a notch or two due to the space, solitude and luxury that lies within.
"It has everything you could ask for in a master bedroom -- a great view, room for all your furniture without feeling cramped, a big walk-in closet for all your clothes and accessories and a beautiful ensuite," she said. "There's a six-foot jetted soaker tub with grey-tile surround and huge window above, tile floor, charcoal maple vanity with dual sinks and the walk-in closet even has two built-in shoe racks. It's a luxurious yet practical space."
The same could be said of 31 Bridge Lake's pi®ce de r®sistance, a walk-out lower level with 1,100 sq. ft. of finished space: media area, games area (with wet bar), door to a covered patio -- and an oversized fourth bedroom with huge window placed next to a four-piece bath.
"The basement's rear wall is basically a wall of windows -- it's as bright down here as it is on the main level. Once again, each space is distinct -- the media room and games room are separated by a sitting/eating area in between, and the bedroom and bathroom are off in their own private wing," said McNeil. "This is a home that is as functional as it is artistic. Gino's design team always seems to find that perfect balance with its designs."
lewys@mts.net