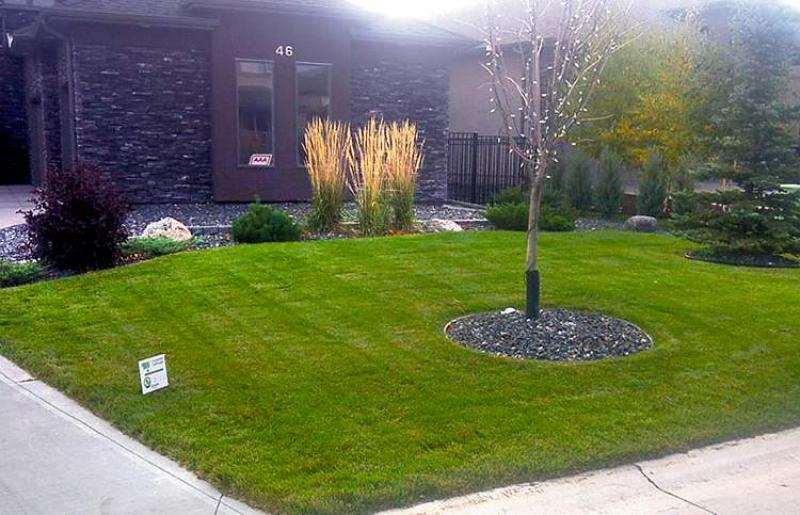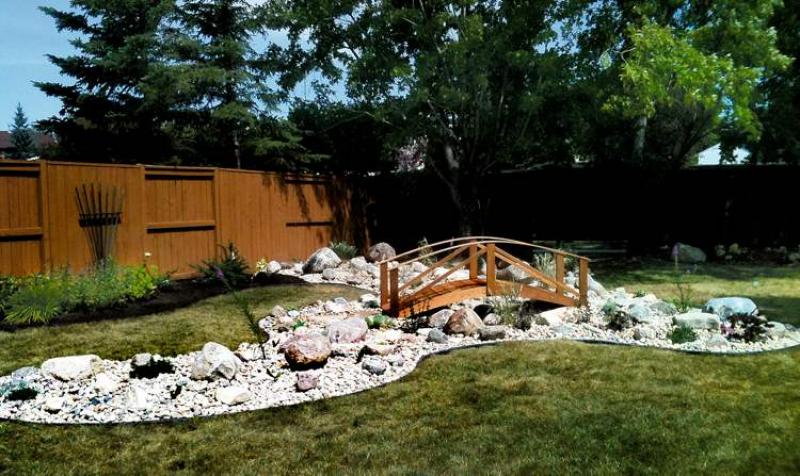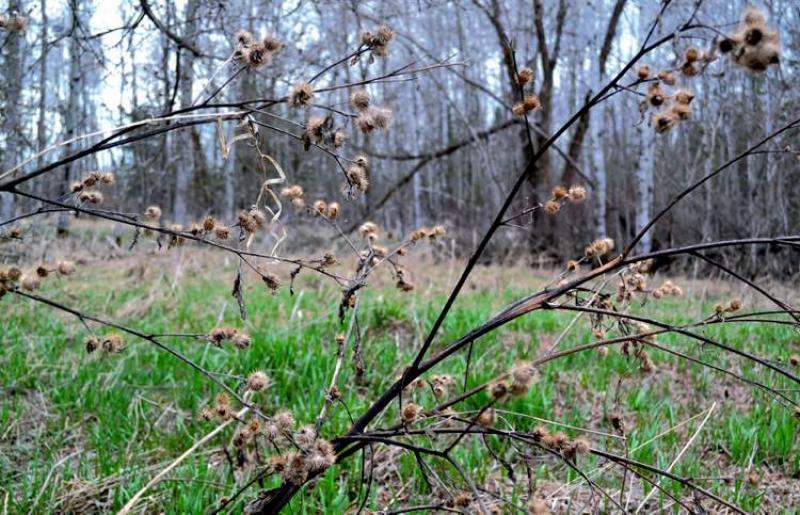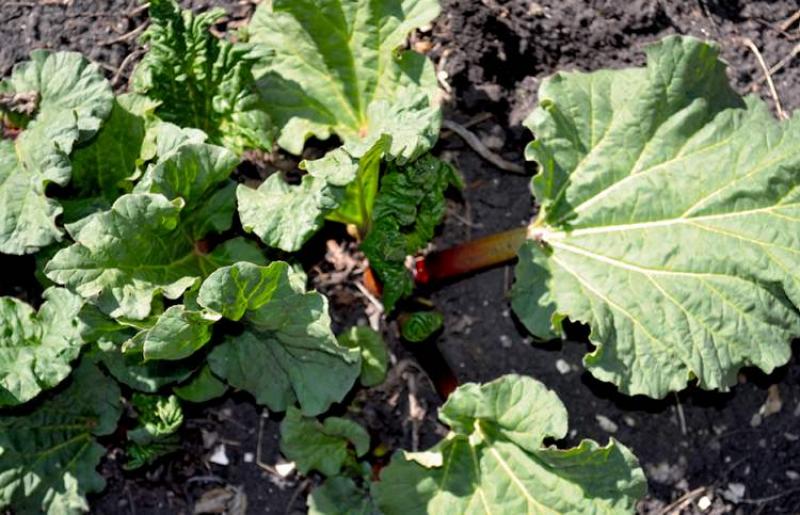 A few years ago, I was shocked to read common burdock was on a list of "hardy Prairie perennial plants" recommended for backyard landscaping. More alarming, the list was compiled by a group of landscape experts who should have known better.
The leaves of common burdock (Arctium minus) are large and somewhat reminiscent of rhubarb. In fact, I transplanted burdock specimen into my garden thinking it was a form of rhubarb that would add a lovely splash of green foliage to an otherwise red-and-white motif.
The first season, the leaves grew prolifically, shading some shorter plants. The second season, Arctium minus grew to a height of seven feet, producing purple flowers that looked like hairy eyeballs after a bender.
When the first frost came, the lovely green leaves shrivelled, turned tobacco-brown and fell off the plant, leaving an ugly, dirty-yellow stalk festooned with mature flowers. The flowers (seed pods) were round and covered with bristles with hooked ends that adhered like Velcro to skin, hair, clothing and, especially, hairy pets.
I had created a monster, and like Victor Frankenstein could find no compassion in my heart for this odious creature -- a hitchhiker, I later discovered, from Europe arriving in North America with the earliest settlers, adapting estimably to the climate.
I planted my Arctium minus over 20 years ago, yet the battle between man and flora rages on. Once established, this vulgar weed is a relentless competitor like Rocky Balboa. It has sticking power, defeat is not an option: never, never plant this indomitable beast in your garden.
But I digress. This is an upbeat column about the wonders of home landscaping, including information about perennial flora that are safe to plant and guaranteed to spread natural beauty throughout your yard, if not the world.
Ed Krotch, owner of Kro-Bert Landscaping, has been in the family business for 27 years.
"When I started, people were satisfied with a deck and a tall fence that gave them some privacy. The rest of the yard was grass that needed to be cut every four or five days during the spring and early summer," he said.
"Nowadays, people are looking for maintenance-free yards that consist less grass and more flower beds, shrubs, trees, walking paths and patios."
Krotch said his company offers a free design service to clients who have an idea of what they want but require a sketch to verify the details and calm their concerns.
He added drainage is a problem that must be corrected before a landscaping job is undertaken.
"We spend a lot of time re-grading older yards in which rainwater flows toward the house instead of away from it. This is usually caused by settling of the house and must be addressed to prevent major seepage problems in the basement," he said. "Nobody wants to tear up a freshly landscaped yard because drainage issues weren't corrected in the first place."
He said single-level or tiered flower beds with stone retaining walls are popular with clients, as is a wood-mulch covering to retain moisture for the plants and reduce weed growth, adding patios constructed of interlocking stones are also in vogue.
Krotch, a certified landscape technician, said he recommends hardy shrubs such as spirea and potentilla (deer won't eat them) to add colour to a yard, as well as lilacs for their beguiling aroma and multiple hues.
He suggested evergreens and red-and-yellow dogwoods to maintain a splash of colour during the winter months.
"I buy most of my stock from Lacoste Garden Centre because they have a large selection and I know from experience I can count on the quality of their plants," he said.
He added one word of caution: "Be wary of Barkman's Dynasty paving stones, as the colour between lifts can change noticeably and warpage can also be a problem."
John Pierre Fontaine of Fontaine Landscaping said his company offers a free design service that includes a consultation with clients and a scale drawing of the area to be landscaped.
He said most people have a budget in mind, but are willing to spend a little extra to get exactly the look they want.
"Others will spend whatever it takes to get the job done, so the cost of a landscaping job could range from a few thousand dollars to whatever someone is willing to pay," he said, adding that in the last 10 years, people have started to spend a lot more on beautifying their yards.
The trend today is to make yards less labour-intensive by removing grass that needs to be cut and watered at least once a week in summer, and replacing it with a variety of perennial plants, shrubs, dwarf trees, stone structures and, on occasion, ponds, he said.
"The ideal landscape design should be in perfect harmony with the house or main structure on the property," he said, adding towering trees or ivy that grows up the side of a building are overwhelming, sacrificing the house for the garden.
With this in mind, he suggested planting smaller trees such as the Dakota Pinnacle Birch that develops a beautiful white bark, or some of the Japanese maples that grow to over a metre high and exhibit gorgeous red leaves in autumn.
A flowering crab-apple tree such as a Gladiator Rosy Bloom with bronze-purple bark and medium-pink flowers is also a lovely addition.
A spokesman for Lacoste Garden Centre mentioned that a relatively new addition to the landscaping market is the Korean Maple, a hardy, short tree that turns brilliant orange in early fall.
Fontaine said a well-planned landscape should be laid out with the tallest plants toward the back so they don't overshadow the shorter, often more colourful varieties.
"This is especially true in retainer-wall gardens where short, colourful perennials should take front-row precedence over taller plants such as wild grasses," he said.
One of his top picks for a wild grass is Feather Reedgrass, a tough plant that tolerates full sun and looks good throughout the winter, reaching a mature height of about six feet.
He said blooming perennials have come a long way since the flowers were first introduced.
"Dianthus varieties used to bloom once a season. Now some of the newer types such as Firewitch Dianthus will bloom at least twice a year, while day-lily varieties like Stella de Oro and Ruby Stella will re-bloom for a good part of the season," he said.
Fontaine said pergolas are a popular feature as people like to sit outside to enjoy the beauty of their landscaped yards, but ponds are less fashionable because they entail a lot of work to keep clean and can become a breeding area for mosquitoes.
"We do find there is demand for patios and outdoor entertainment areas that include bars and fireplaces," he added.
Geoff Fedowich of Rossmere Custom Landscapes said he generally refers residential clients with big projects to landscape architects such as Hilderman, Thomas, Frank and Cram, who will produce a full set of drawings for them.
"It's pricier than a simple sketch, but I think it's worth the price because the drawings show clients exactly what their finished landscape will look like, including the location and variety of trees, shrubs and perennials, as well as the colour and shape of stones used to create patios, retainer walls and paths," Fedowich said, adding he also retains an in-house designer for jobs that require a sketch.
He said his services include $2,000 enhancements such as cleaning up beds, replacing plants and shrubs and other maintenance work, as well as large-scale projects that can cost from $50,000 to $100,000.
"It's difficult to place an average price on a landscaping job because there are so many variables," he said, adding that a rule of thumb is 25 per cent of the value of the home and property.
Fedowich said the rule doesn't always apply to Winnipeg, where people tend to be a little more thrifty with their disposable incomes.
But that doesn't rule out some major undertakings in which boulders are shipped from Ontario to create natural-looking formations in Winnipeg backyards, he added.
"The price to haul the monsters is beyond most people's financial resources."
Fedowich advertises his company as a "one-stop shop" where clients can purchase everything they require for small to large landscape projects.
He said he purchases his plants from Solmundson's Perennial Gardens near Winnipeg Beach because they mix real soil with peat moss as a starter base for flowers and plants.
"Many places use peat moss only because it's inexpensive. The problem is the peat moss is so light that it falls apart, exposing tender roots to dehydrating sunlight before the plants are in the ground," he said.
Whether you decide to do your own landscaping or hire a pro, remember rhubarb has large, triangular leaves and red leaf stalks, while common burdock has heart-shaped leaves and green leaf stalks with a pink stripe down the middle.