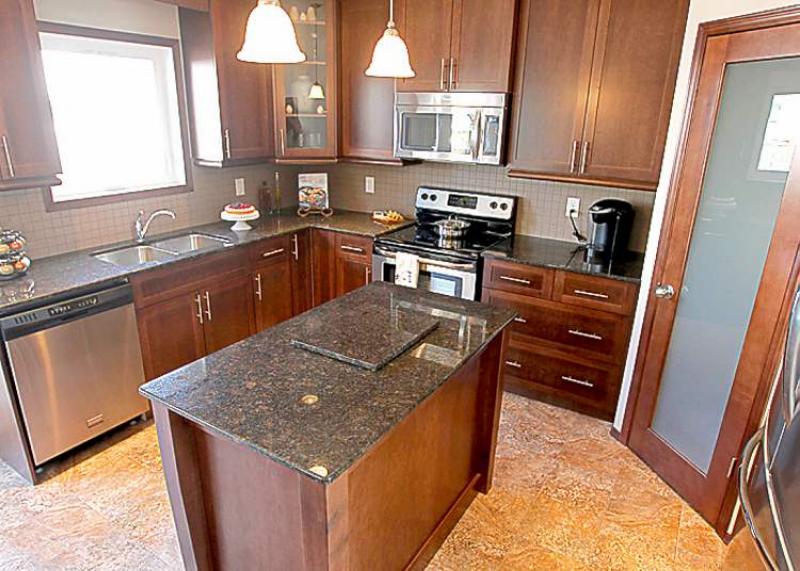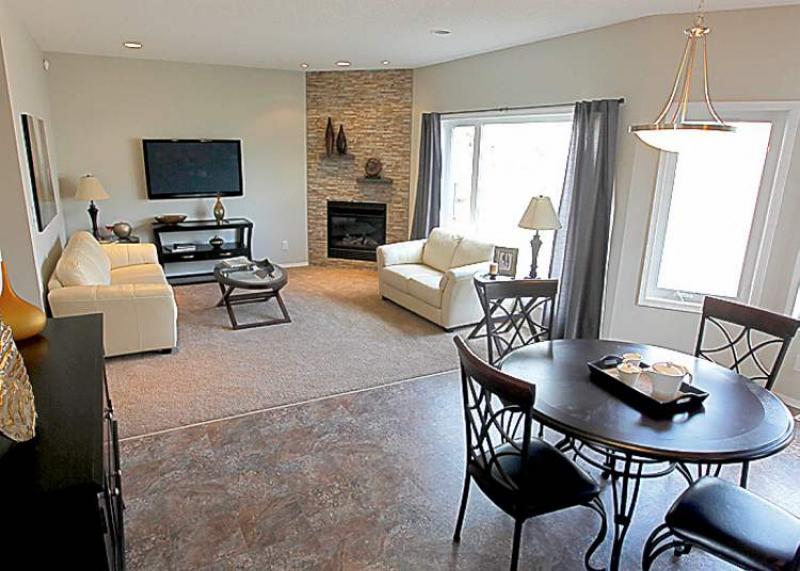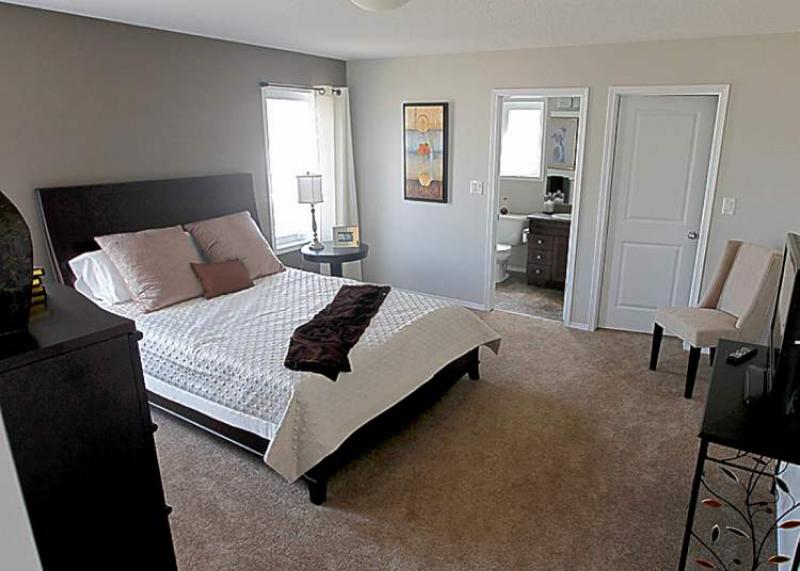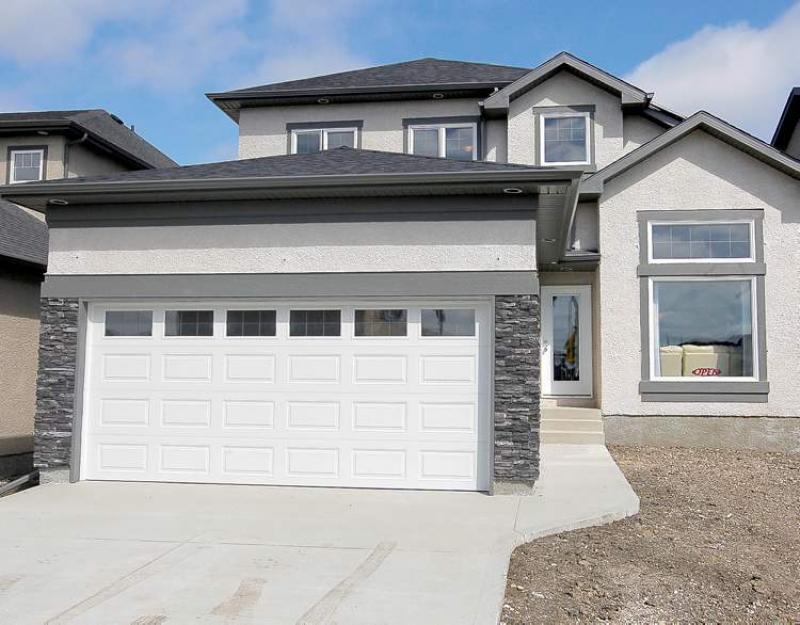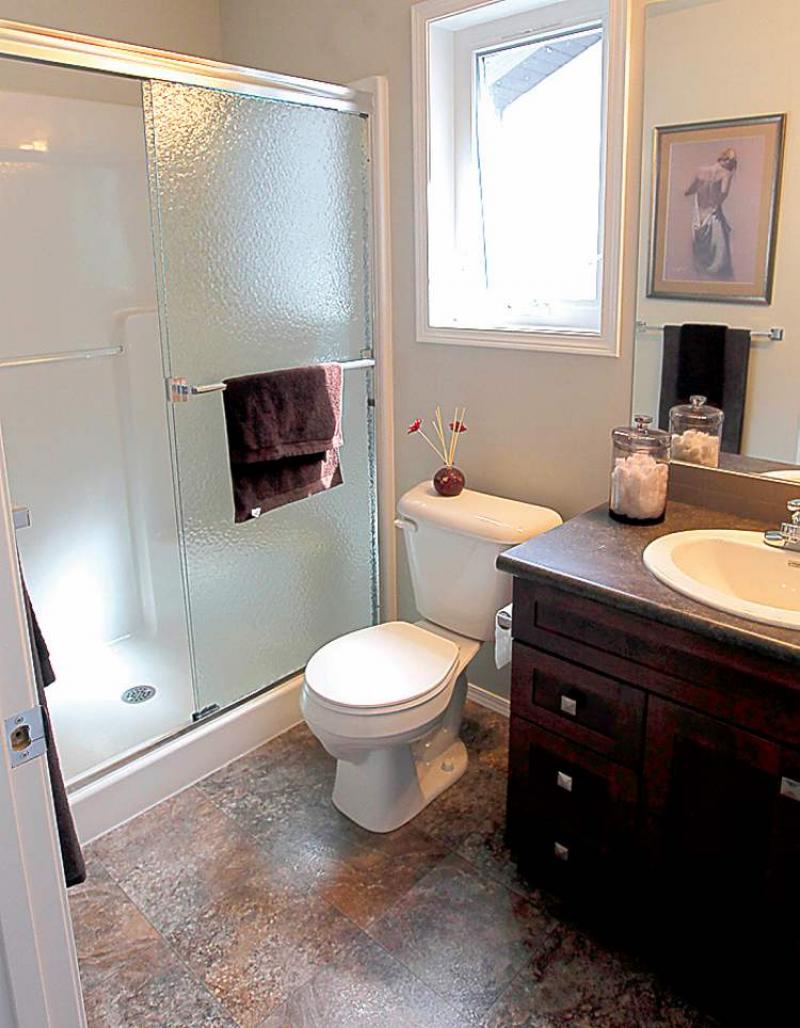 It's a term that -- when it comes to a new-home design -- can be misleading.
That term? None other than "liveable space."
Why is it misleading? Simple: It's a concept that can only be quantified by walking through a home. Consequently, some larger homes -- due to a mediocre floor plan -- feel smaller than the listed liveable space. On the other hand, a smaller home might feel larger than it is, due to a super-efficient layout.
In the case of 111 Sidebottom Dr., a 2,121 sq. ft., two-storey home in River Park South, an already spacious home feels that much bigger because of its well-conceived floor plan. A welcome byproduct of that efficient layout is a home that offers all kinds of flexibility, said Ventura's sales representative, Paul Saltel.
"The layout of the main floor is exceptional," he said. "A nice, big foyer feels even bigger because there's a combination living room/dining room to the right. Then, there's a hallway to the left of the foyer that takes you to a bedroom/den with full bath next to it. It's an important feature to people, as it's an area ideal for parents or a handicapped child -- it's on the main floor and next to a bathroom. You can also use the room as a den. That flexibility is great to have."
Because 111 Sidebottom - a.k.a. the Highpointe II -- is a family home, it's critical that the home's hub be as user-friendly as possible. No problem here, as the Highpointe II's great room is not only expansive, but well-proportioned. The family room is nearly 15 feet by 14 feet, the dinette area is 9.2 feet by almost 16 feet, and the island kitchen is nine feet by 14.2 feet. Flow between spaces is exceptional, and there's always ample room to move.
"It's not only a huge area, but it's also a very bright area. An extreme amount of light comes in through a huge bay window (plus deck door) behind the dinette area. Even more light enters through a large picture window in the family room, and there's also a big window over the kitchen's double sink," said Saltel. "All the light and space make it a great area to spend time in, whether you're entertaining or hanging out with the family."
Although the kitchen is a mid-sized space, it feels larger because the island is just the right size, at five feet by three feet. Consequently, flow on all sides is excellent. Counter space is also more than sufficient, and there are tons of cabinets, in this case shaker-style cinnamon maple cabinets that pop on a taupe tile backsplash. Grey/black granite countertops add another dash of style, while a corner walk-in pantry adds utility.
A doorway off the front of the kitchen deftly unites it with the dining room/living room, which features a soaring vaulted ceiling, laminate hardwoods and an oversized picture window that injects even more light into an already bright home.
In between the kitchen and great room is the dinette, which easily holds a table for four and features hardwood floors. Then there's the family room, the main level's crowning touch.
"It's a bright, warm space," he said. "Its focal point is a corner (gas) fireplace set in tricolour (beige/tan/copper) cultured stone with floating (taupe) stone shelving. It's an ideal spot to sit and visit after dinner, or, you can head out on to the deck to visit and have coffee."
As was evidenced in the home's main level, size does indeed matter. The Highpointe II's raw space also comes into play in a big way in its upper level, which as about as family-friendly as you can get with -- count 'em -- four bedrooms. The family-friendly features don't end there, said Saltel.
"There's also a big, bright loft off the stairs that can be used as an office/computer room, media area or sitting room," he said. "Again, it's a space that increases the home's flexibility. If you have a large family, people can really spread out through all three levels. Time together is nice, but people also need privacy, too."
With a loft, four bedrooms and a main bath, you'd think space might be at a premium for bedrooms. Not so: A compact landing that wastes little space allows for the bedrooms to be sufficiently spacious (the smallest bedroom is bedroom four at nine feet by 11.6 feet, still a good size).
Meanwhile, the secluded master suite is impressively large at 14.7 feet by 14.1 feet.
"The landing separates it from the other three bedrooms, so it's a private space," Saltel said. "And all its space makes it a private retreat for Mom and Dad. It's also well-appointed with a three-piece ensuite (with five-foot shower), mid-sized walk-in closet and plenty of space for furniture. Two large (vertical) windows either side of the bed also make it a bright space, and the main bath (across the hall) offers a soaker tub that's only steps away."
The Highpointe II also comes with a host of features that make it a fine family home: a main floor laundry, attached 19-foot by 22-foot garage, and a lower level that offers plenty of space to develop into a rec room, another bedroom and storage. Then, there's the price.
"This home will be for sale Sept. 1 for $429,000, including GST. It's a well-located, well-designed home that offers families excellent value and utility," he said.
lewys@mts.net