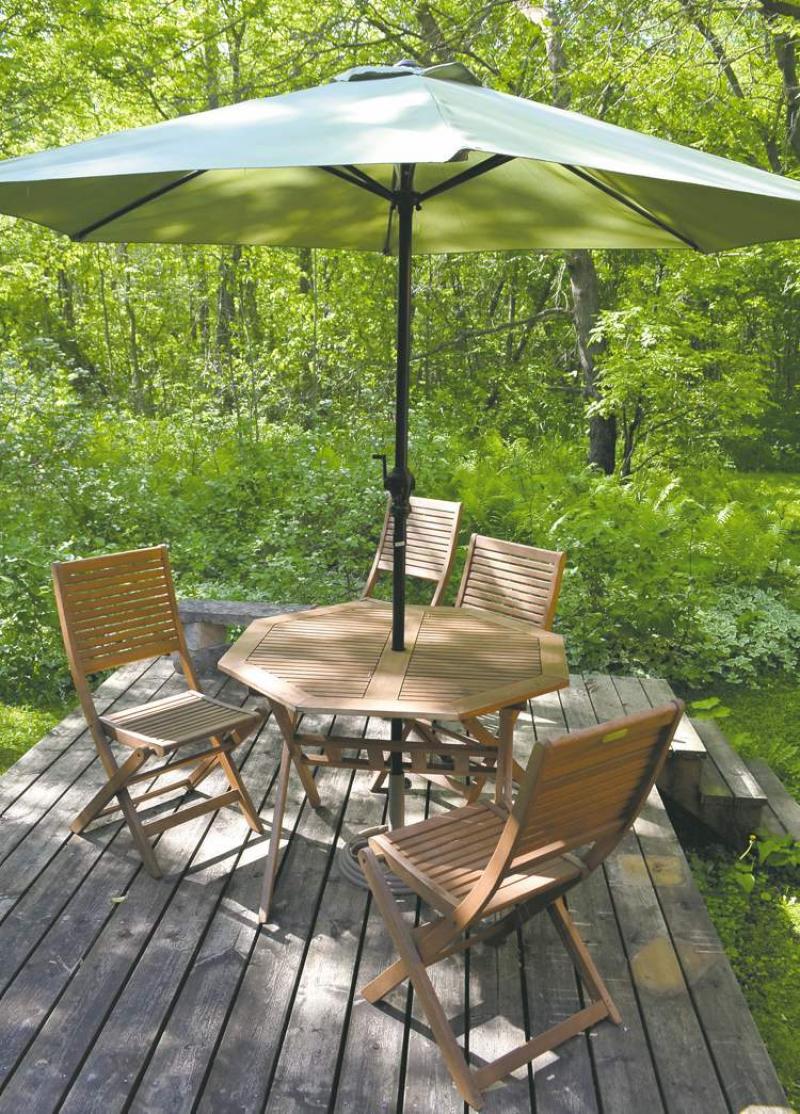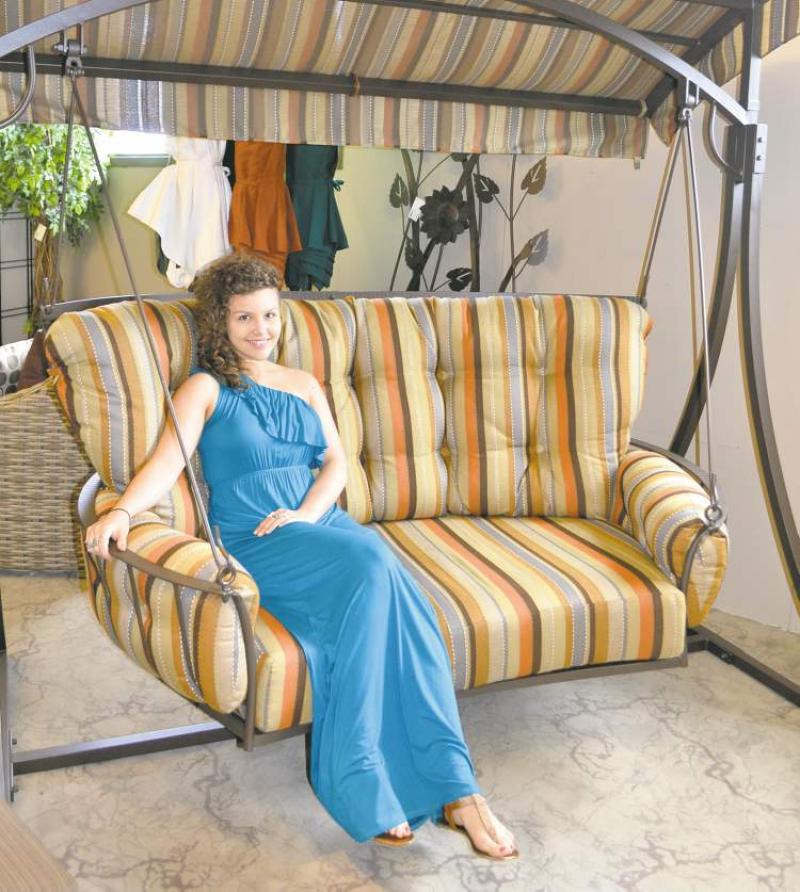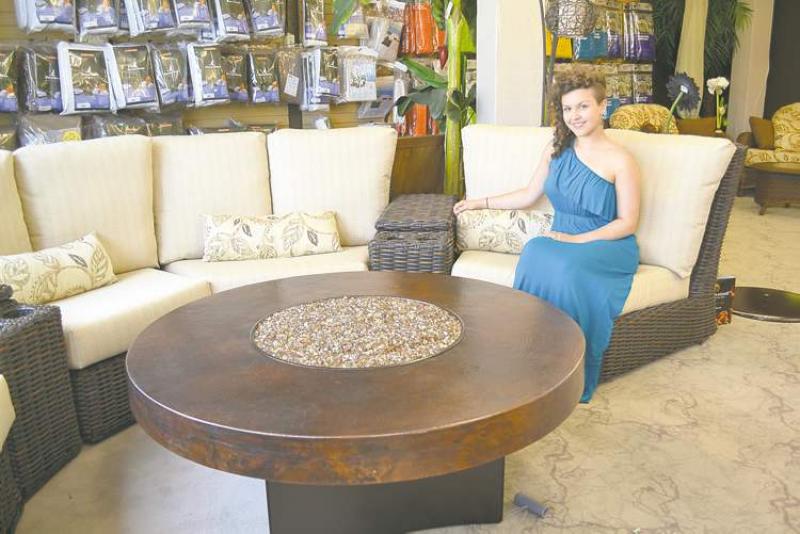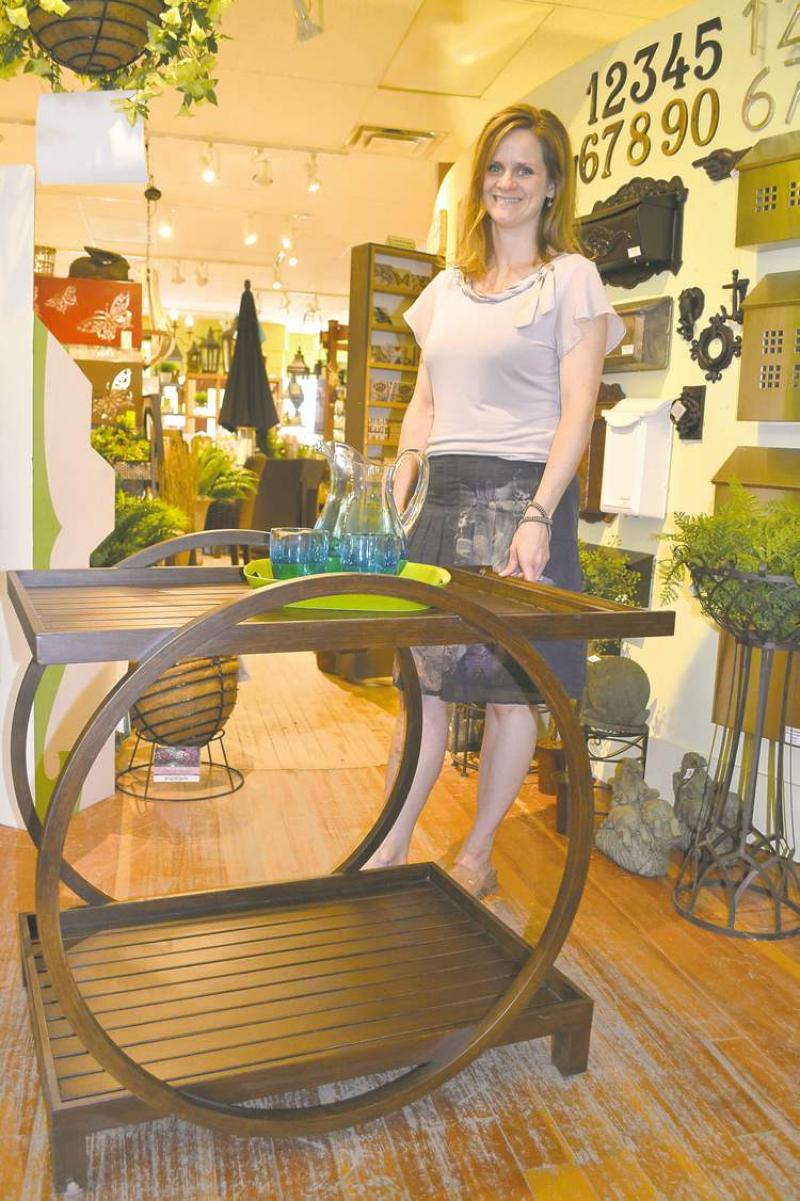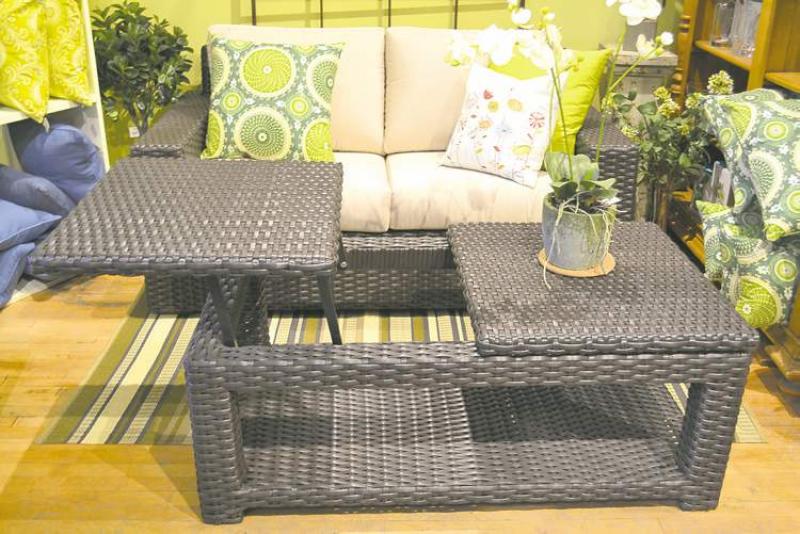 I was seated in a polymer chair purchased recently from a big-box outlet, a lovely fillet of beef cooking on the barbecue, when I noted a mother bear and her two cubs bounding toward my position.
Seconds later -- from my point of reference under the deck beside my dog -- I observed the bears sniffing wildly at the chair. Then, in what I can describe only as a drug-induced frenzy, the threesome ripped apart the barbecue and consumed my steak.
The point of this story is this: Do not buy cheap patio furniture sold by big-box stores -- I'm convinced off-gassing of the PVC attracts bears. I think it's similar to humans and that new-car smell -- we love to inhale that mordant mixture of volatile organic compounds. (A recent study of beas and landfills suggests some hard-core sniffers will roll about in acres of year-old polymer furniture to get a PVC high.)
Julie Garcia, owner of The Garden Room on Academy Road, says good-quality outdoor furniture is usually built of a metal frame (usually aluminium) with a baked-on finish called a powder coat, also used on household appliances and cars.
"Aluminum is light, strong and does not rust so it is an ideal material for patio furniture; the powder coating is durable and can be applied so it resembles wood," said Garcia, adding wicker furniture with a metal frame is a popular outdoor product.
Though traditional wicker is made from woven plant fibres, modern wicker is manufactured from a resin fibre that is weather- and UV-resistant.
"Any of our patio furnishings can be left outside year-round without worry of deterioration. Some people cover them with a tarp to prevent dust and dirt from collecting on them during the winter," she said.
Her store has an assortment of patio furniture including an aluminum tea cart with a faux-wood, powder-coated finish that is nearly indistinguishable from natural wood.
The visually striking cart, which features two large hoops that look like wheels, rolls on casters and retails for $695.
Another lovely item is the Solano Bistro Set, including two wicker chairs and a round table with a wicker edge, glass top and powder-coated metal legs for $925.
The Haven Loveseat is an eye-catching piece made of grey wicker with an aluminum frame and puffy cushions upholstered in water-resistant Sunbrella material for $1,795.
A matching wicker coffee table with an adjustable top that can be raised to a comfortable working level for a laptop computer or writing surface sells for $725.
A new offering is a Starlight Market Umbrella that is nine feet in diameter with LED lights built into the umbrella's aluminum spokes.
"The LEDs are good for 50,000 hours before they need replacement. At night, they emit a soft, flattering light with enough illumination to allow you to see the person next to you without creating a harsh glare," Garcia said, adding the price is $485, with different fabrics and colours available.
Though there is limited display area in the store, any piece of furniture or accessory can be ordered from catalogues, with a delivery time of two to three weeks; the store charges a city-wide fee of $90 for home deliveries on orders under $3,000; there is no charge for orders over that amount.
Phil Squarie, president of Wicker World Home and Patio on McPhillips Street, has 14,000 square feet of outdoor furniture and accessories including sofas, coffee tables, swings, Adirondack chairs and much more.
One of his new pieces is an outdoor sofa upholstered in water-proof material called Rain by Sunbrella, one of the world's leading manufacturers of outdoor patio and marine fabrics.
Customer service manager Ian LeGrand said cushions made from the fabric have been tested by immersing them in water for hours -- without any sign of leakage.
"We're really excited about this new upholstery because it will dry as soon as the sun comes out, even after a severe downpour," he said.
The store has sold furniture covered with water-resistant material that takes two to three hours to dry, but is still superior to cheap patio furniture that can take a couple of days to dry, he added.
"Our water-resistant cushions, most of which we upholster ourselves, are filled with open-cell foam that allows moisture to escape quickly, eliminating mould and mildew problems associated with cheaper products," said LeGrand.
He said a three-cushion, water-proof couch sells for about $3,200, depending on the colour and pattern of the fabric.
"Water-resistant sofas are generally less expensive and, with the exception that they take a few hours to dry, are rugged and can withstand the rigours of a Manitoba winter without needing to be taken indoors," said LeGrand.
If you're searching for an outdoor coffee table, consider one of the fire-pit tables sold at Wicker World.
Available in round, square, rectangular or octagonal shapes, the tables feature a pit in the centre filled with crushed glass that adds colour to a large gas flame.
"A specially designed propane tank hidden in the base supplies the fuel. When not in use, the fire pit is covered with a flat lid that matches the top so the entire area functional," said LeGrand.
The tables range in price from $1,600 to $4,000, with faux-stone being the least expensive and hand-hammered copper being the most expensive.
Another lovely item is an outdoor swing (really a suspended couch) with a matching canopy and a powder-coated metal frame.
A beautiful addition to any yard, the price is around $4,000, but can vary according to the type of upholstery chosen, said LeGrand.
Wicker World also sells a line of Adirondack-style chairs that are mainly made of recycled plastic from landfills and other sources.
Said LeGrand, "The colour is mixed into the resin during the manufacturing process so it will not fade like cheap outdoor furniture."
The chairs (side tables and ottomans are also sold) are heavy, durable and come in a variety of bright reds, yellows and blues, including muted greys and toupes for more conservative tastes.
"We recently outfitted a large restaurant patio with tables made of this material because it is virtually indestructible, easy to clean and very stain-resistant," said LeGrand.
As the name suggests, Wicker World retails a complete line of exterior wicker furniture constructed of metal frames and baked-on finishes.
One of my favourites was a coffee table and chair set in toupe-coloured with wicker pillows covered with a custom fabric covered with large dots and open circles in grey, blue and tan hues.
I was disappointed by the limited selection of outdoor furniture on display at Hearth and Patio, the showpiece (almost the only piece in the store) was a round table with two chairs.
The chairs had sling seats made of resin wicker available in white and three other colours; the arms and legs were powder-coated metal with no wicker covering.
The round table had wicker legs and a wicker pedestal that matched the chairs; the top was a polymer, faux-stone circle that looked like something you might find in a big-box store.
I was assured by a sales associate that a much more thorough selection was available through catalogues or by going to the store's website at www.hearthandpatio.mb.ca.
Jysk had some well-designed solid wood furniture that a salesperson told me was made of oiled teak.
I found this difficult to believe as the five-piece table and chair set was selling for $299.
When I examined the wood closely, I discovered it was a species of eucalyptus, probably karri or jarrah, both of which grow in southwestern Australia and are commonly used by manufacturers of outdoor furniture.
Though not nearly as costly or weather-resistant as teak, both these woods are a handsome shade of reddish-brown with a striped or wavy figure.
I was so enamoured with the set (and the price) I bought it, knowing I wouldn't be able to leave it outside in the winter as the joinery is poor, especially on the table.
I looked through a couple of big-box stores, bemused by the brisk trade in cheap PVC chairs and chaise lounges. I have bought and been disappointed by these products in the past and have finally absorbed a valuable lesson: I don't buy them because they clutter landfills and turn bears into PVC-sniffing druggies.