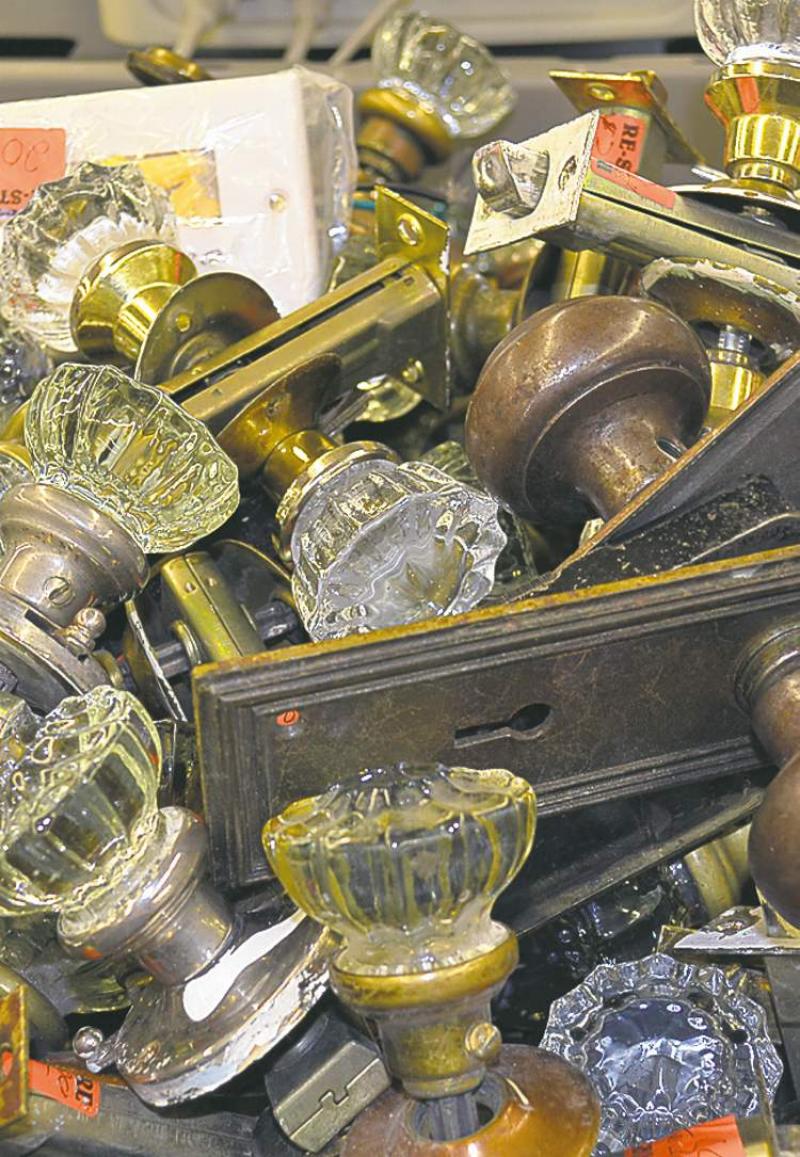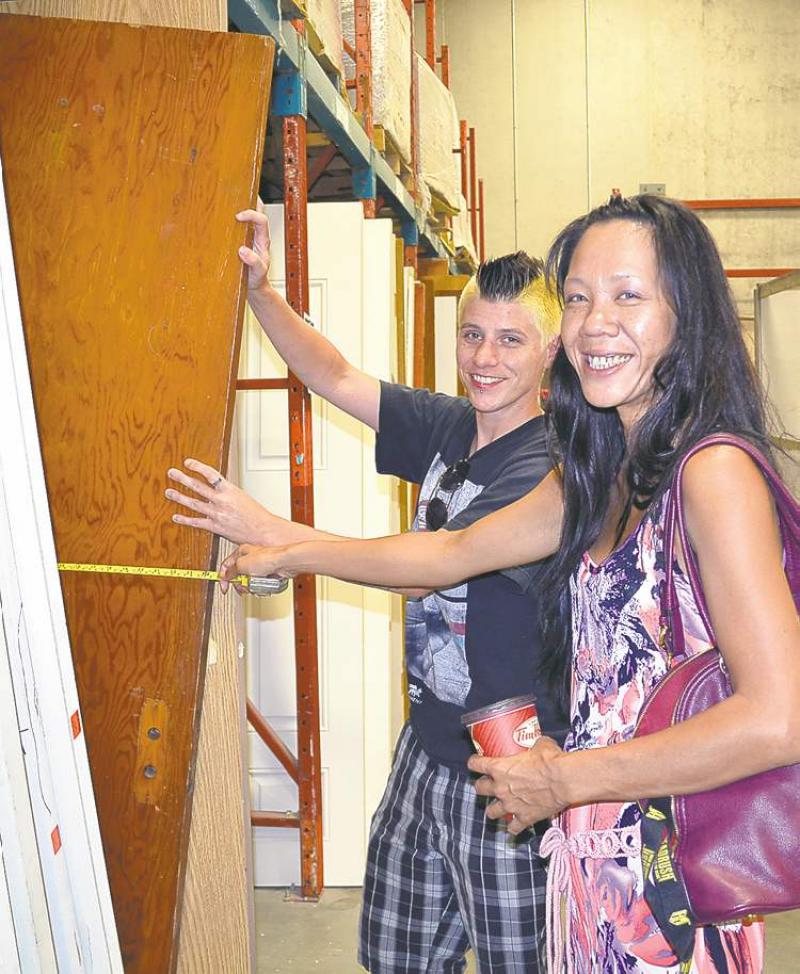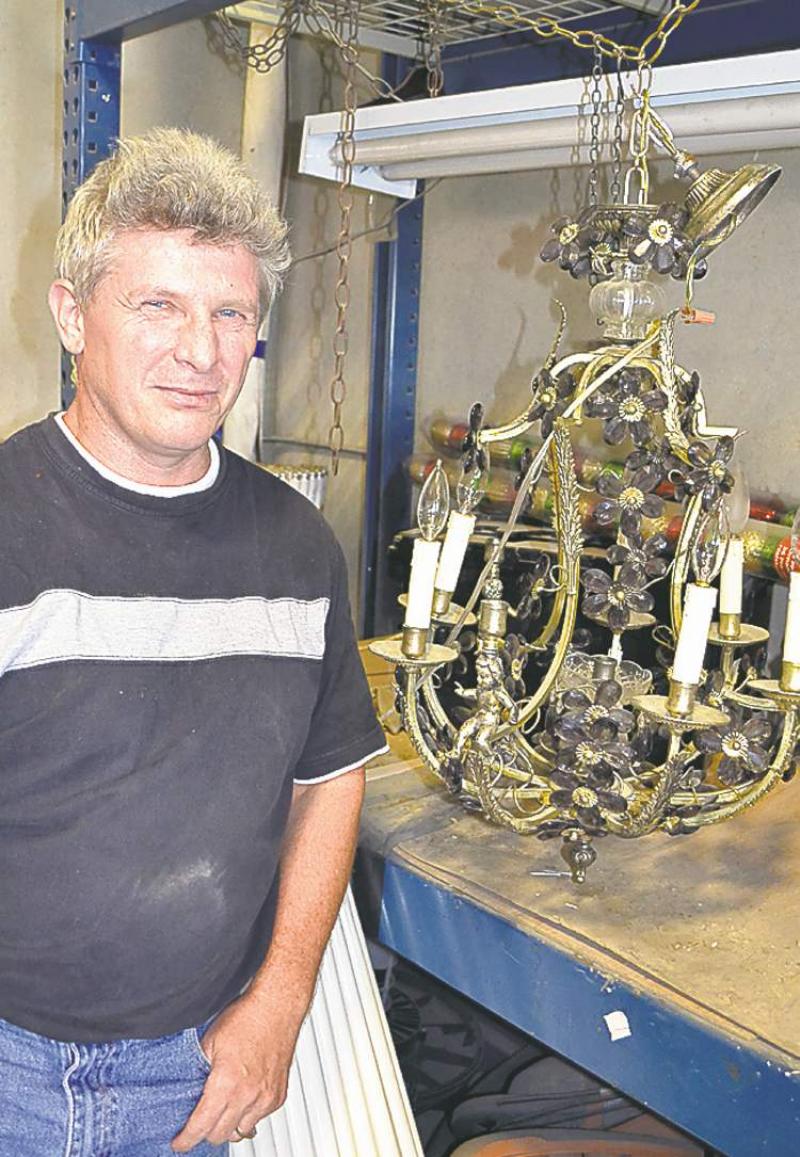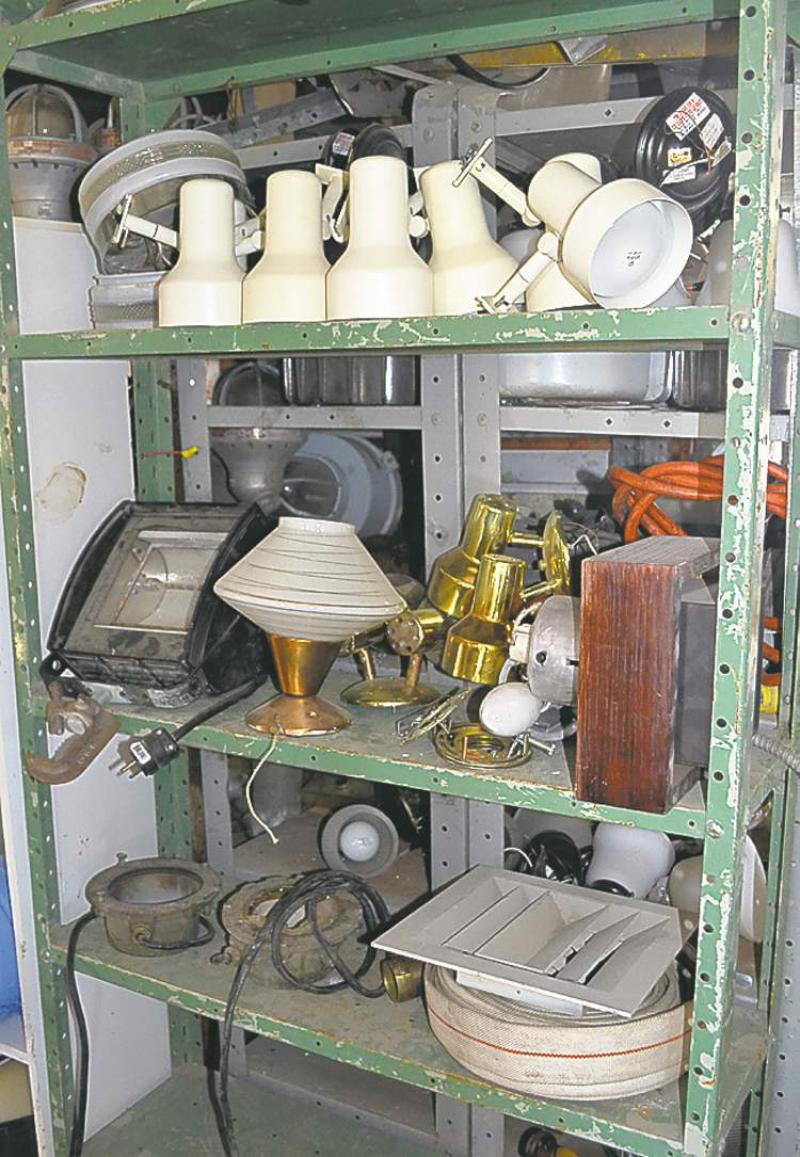 Looking for bargains is a quintessential Winnipeg thing, and I'm as guilty as the next person when it comes to getting the best deal I can on anything from a sheet of plywood to an exterior door.
Though I generally buy new goods from retailers, I recently discovered the sublime world of salvage companies where a DIYer or professional renovator can buy used building materials for 50 cents on the dollar or less, contributing to recycling at the same time.
"You want it, we've probably got it," said Walter Orzech, yard manager of Salvage Supermarket, which is located on a multi-acre site near Springfield Road.
Indeed, the sprawling property includes steel I-beams, wood beams in various lengths, new and recycled plywood, doors and windows as well as solid tongue-and-groove hardwood flooring, usually oak or maple.
"The flooring sells out really fast as it is priced at $2.50 per square foot, less than half of what you'd pay for a similar product from a retailer," said Orzech, saying people should call ahead to ensure flooring is in stock.
Salvage Supermarket was awarded the contract to dismantle Winnipeg's circa-1909 Yellow Warehouse on Main Street near the old CPR station.
Orzech said the maple flooring from that salvage job was purchased by two builders; other products were sold to the public so everyone had an opportunity to own a piece of one of Winnipeg's heritage buildings.
A few of the 15-inch by 15-inch solid-fir beams removed from the building are still available at $1 a board foot, he said.
Another bargain is two-inch-by six-inch spruce tongue-and-groove, selling for three cents a linear foot and, when available, tongue-and-groove fir selling for 55 cents a linear foot, he said.
Salvage Supermarket also stocks a large quantity of decorative, pressed-tin ceiling panels; the much-sought-after items sell for $10 each, he said, adding used stainless steel sinks are $20 for a single and $40 for a double.
Comparable retail prices quoted by big-box stores for new stainless sinks are $100 single bowl and $150 double bowl.
(A good quality copper cleaner will remove most stains from steel sinks.)
If you're in the market for standard-size building bricks, Salvage Supermarket sells recycled ones for 38 cents each (u-pick); the retail price is 60 cents to 90 cents apiece depending on the finish and texture, Alsip's Building Products and Services says.
"When available, we also sell Barkman paving stones for 50cents each, with the stones in new or almost-new condition," said Orzech.
He said other big sellers are steel trusses salvaged from flat-roof warehouses.
"Lots of guys use the trusses to build tracks to pull boats into boathouses or to construct dock frames," he said.
"Steel is sold for 40 cents a pound or, in the case of dock trusses, from $100 to $150 for a section that is 16-inches wide by about 25-feet long," he said, adding salvaged I-beams are often purchased by DIYers or contractors to replace load-bearing walls in renovated houses or basements.
Along with a lovely selection of indoor and outdoor lights, Orzech said electrical buys include residential 100-amp and 200-amp panels with breakers for $100.
Before you buy, be aware of the following: some electricians will not install used panels for safety reasons, the breakers may be at the end of their lifespan and replacements for older breakers may not be available or, if they are, you will pay usurious prices for them. (I recently paid $185 for a double-pole, 40-amp breaker for my circa-1977 panel; new panel cost for a similar breaker is about $40.)
Orzech said the company recently received a trailer-load of unpainted, steel-slab doors with pre-cut hinge mortises and lock set holes, selling for $60 per door and $10 for a steel frame.
For a complete list of Salvage Supermarket's products, check out the website at www.salvagesupermarket.com.
Another must see salvage operation is Habitat for Humanity's Re-Store at 60 Archibald St.
The several-thousand-square-foot building is chock-a-block full of new and recycled materials from doors and windows to wood cabinets and chairs, from lighting fixtures and porcelain sinks to shower stalls and jetted bath tubs.
"The late Izzy Asper bought a bar for his office from us," said store manager Tim Frie, who spent several decades with Walmart before joining Habitat for Humanity.
Frie said he never knows what is coming through the door as donors include the public and retailers.
"Right now, I've got brand-new mattresses on sale for 25 per cent of the retail price. The first day of the sale there was a lineup out the store consisting of people mainly shopping for queen-sized mattresses. We sold out in a matter of hours," he said.
Frie said he still has an impressive stock of high-quality mattresses on sale (no queens) that will be further reduced in price until they are sold out, adding some priced at under $600 retail for as much as $2,800.
"I try to keep my stock fresh so people don't see the same thing each time they enter the store," he said, adding consumers can get an exceptional deal on a product if they wait long enough; however, there is also a chance the item may be sold out if they wait too long.
For example, he said he currently has a new Kohler toilet for sale at $125, which has a retail value of more than $300.
"If it doesn't sell, I'll slash the price further until it's gone," he said.
Pre-built shower stalls can be bought for a fraction of their cost because they are usually manufactured to specifications for new-house installation.
"If the measurements are wrong or the new shower stall doesn't fit for some reason, it's less expensive for the retailer to have us pick it up than to pay the freight to ship the unit back to the manufacturer," Frie said, adding he has a double-stall shower in stock with a wholesale value of $1,200 priced at $300.
Caveat: An item this large is difficult to fit through a standard-size house door. Do your arithmetic before buying such big piece. Check to see if it can be moved into the house through a large window.
The largest item Frie said he sold was a complete kitchen which included hardwood cabinets, granite countertops and top-of-the-line appliances. "The retail value was about $40,000. I sold it for $12,000 to a person from Tuxedo who was renovating her house," he said, adding the strangest item sold was a galvanized tin box for $20 that, according to the buyer, was an old-fashioned pie cooler.
The Re-Store has an entire wall devoted to new and used doors.
A 24-inch wide by 80-inch pine, louvered-door still in the original package sells for $60, less than half the retail price.
There is a selection of used fir doors -- slab and panel -- selling for $20 and up; most include hinge mortises and lock-set cutouts.
For the DIYer who dreams of creating a magnificent entrance to his home, there are two eight-foot by four-foot decorative panel doors that were removed from a hotel or other large building.
For electrical installations, new octagonal and rectangular wall and ceiling boxes manufactured by Iberville sell for $1 each, compared with $2 at a retail outlet.
Assistant manager Herb Griffith, an antique aficionado, recently received a donation of a chandelier he believes may date to the 18th or 19th century.
"At some point it was wired for electric lights, but originally it was designed to hold candles," said Griffith.
He said its appraised value will likely be from $500 to $3500.
"For a renovator searching for antique lighting, this gorgeous item is a steal," Griffith said.
As a matter of interest, he noted that the world's first Habitat for Humanity ReStore was launched in Winnipeg 22 years ago and since then has expanded to include 750 outlets throughout North America.
Another source of inexpensive building materials is the Kijiji website.
I recently bought enough pre-finished, Canadian-made, solid tongue-and-groove ash to complete a 12-foot by 12-foot room for $400.
Included in the online deal was a nearly-new pneumatic floor stapler with a retail value of $200, as well as a full box of unopened staples and a roll of underlay. The retail value of the ash flooring alone was $6 per sq. ft., and it came in the original, unopened packages.
It was leftover from a house renovation in which the owner had covered most of the floors in his two-storey home with the first-rate product.
From personal experience I've got to say keep your eye on Kijiji; there's a bargain waiting out there for you, too.
And Winnipeggers never forget that by looking for bargains, you're doing your bit to save the planet.