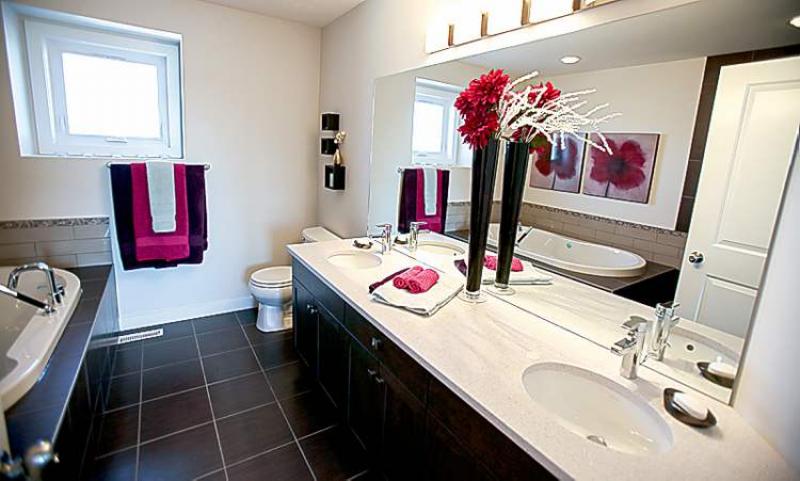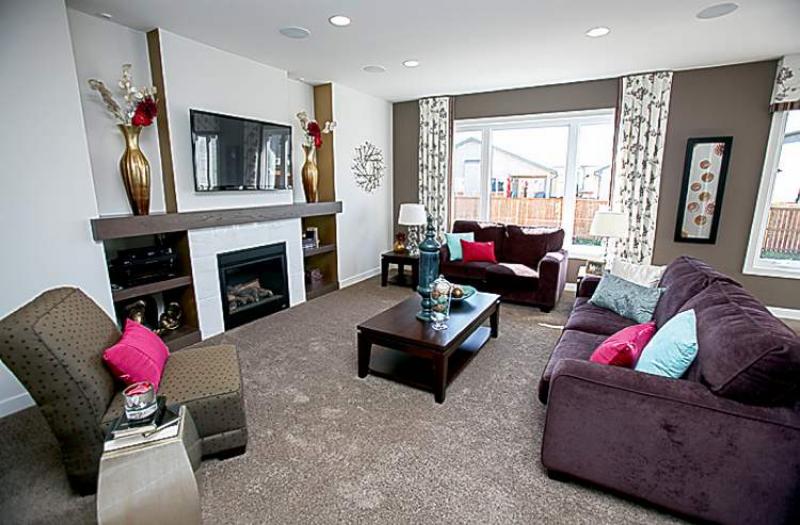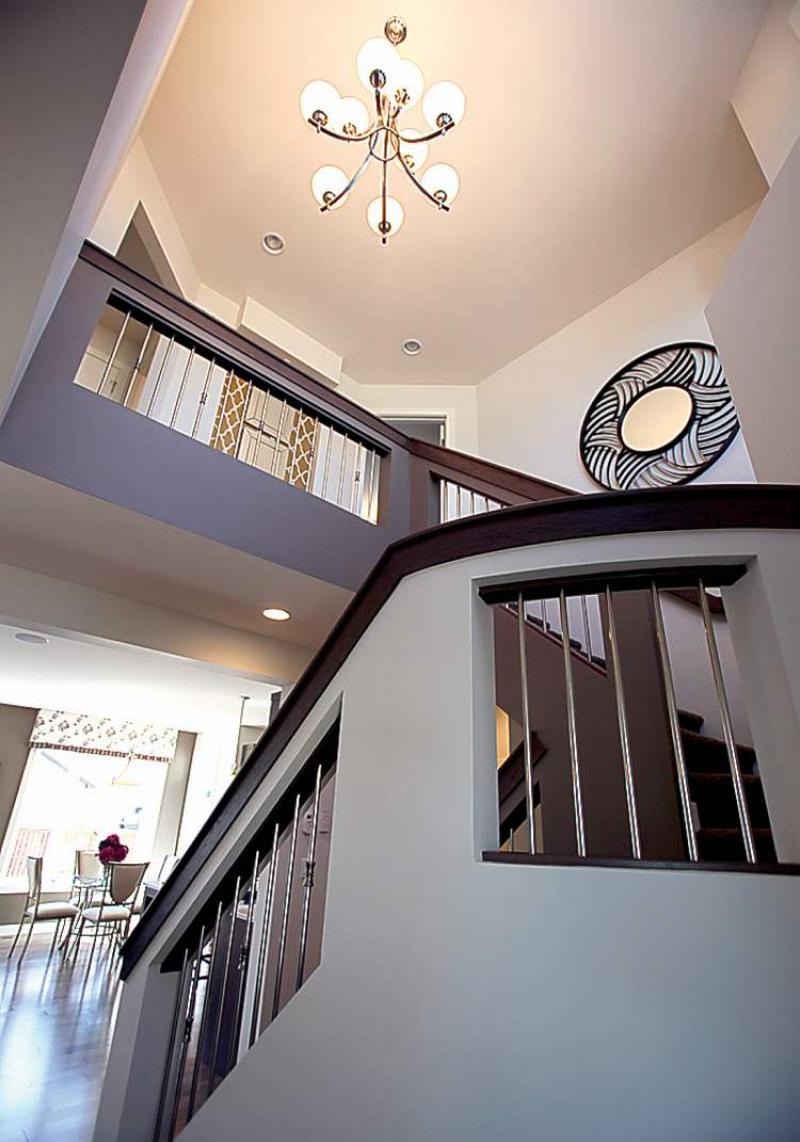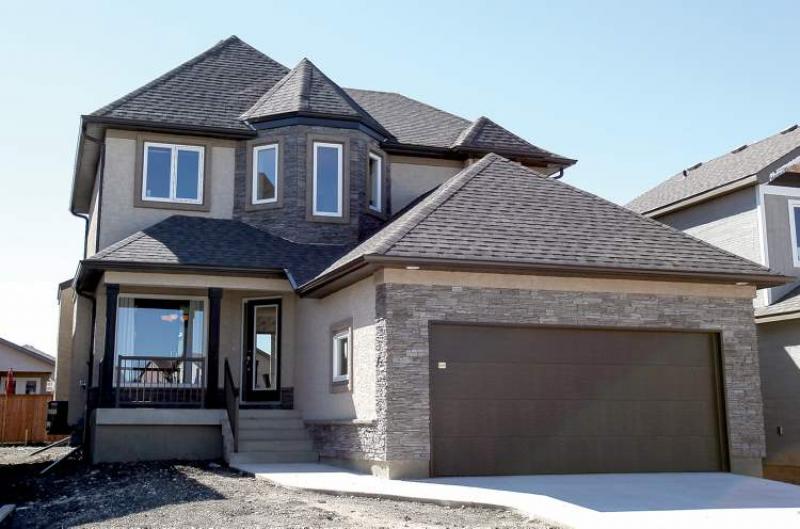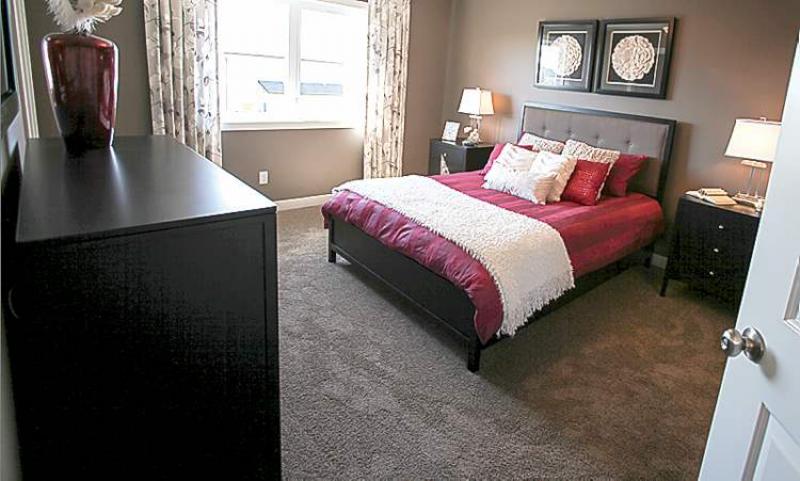 When it comes to picking one new-home design over another, it's often the little things that make the difference.
The island in the kitchen of 10 Tychonick Bay, a two-storey show home by A & S Homes, is a prime example of how a subtle design feature can be a real game-changer.
"In this case, A & S' design team extended the island from four feet long to eight feet long," said Century 21 Carrie.com's Ken Smith, A & Ssales representative for the property in Kildonan Green.
"People love it because it gives you increased flexibility. The extra space (seating for two if desired) can be used as an area for kids to do homework on so that parents can watch them, or can be used as a serving area while entertaining."
Although this version of The Newcastle II design is "only" 1,778 sq. ft., the home feels significantly larger than it actually is. The layout is intuitive and makes the most of the space available, while the ceilings are higher than normal, especially on the main floor. A wealth of windows also allows light to flow in freely, creating a bright, positive interior ambience.
It's a home that's eminently liveable, Smith said.
"I would say the layout in this home is one of the best I've seen. Take the island area. The island is functional, yet it doesn't intrude. Aisle width is ample on either side, so flow is excellent. Yet, you still have all that utility.
"The other thing that really stands out is the ceiling height. Ceilings on the main floor are nine feet high, and that makes a huge difference because rooms feel bigger, and more light flows in. Putting in a nine-foot ceiling allowed for increased window height. That translates into more light coming in."
While the great room is an open-concept design, it is by no means a big box with three spaces haphazardly strewn around inside and surrounded by lots of glass. The floor is at once sensible and stylish, Smith said.
"To me, it's an optimum set-up. You've got a functional kitchen with plenty of preparation area, lots of counter space, a big dinette area (with room for a table for six) by a big window and deck door, yet you're still close to the family room. The kitchen is the perfect size because you're never disconnected from your guests when you're entertaining."
Indeed, The Newcastle II's great room is a wonderful place to entertain due to the excellent synergy A & S' designers created between space and finishes. The kitchen has sufficient width and depth, and the family room is also plenty big.
To top things off, access to the formal dining room is seamless: A cut-out in the wall between the dining room and family room (filled with a tempered-glass insert) adds style and light while subtly uniting the two spaces.
At the same time, the finishes in every space are practical and elegant.
"There are wide-plank maple hardwoods that provide a modern look along with warmth and texture," Smith said. "In the kitchen, you get Weatherstone maple cabinets, (white/grey) granite countertops and a mirrored backsplash, which is a design feature I haven't seen before. It looks great."
The family room, which benefits from the high ceiling and a huge picture window, is no slouch either, he added.
"There's a gas fireplace with tile surround, which is a standard feature -- the entertainment unit is optional. At 18 feet by 13 feet, it's a nice big space that easily holds a chair, love seat and couch. It's defined by taupe carpeting, and is a great spot to visit after dinner."
Upstairs -- the upper level and lower level staircases are next to each other to save space -- the floor plan is again well-thought-out. The secondary bedrooms, both 10 feet by 11 feet in size, are in their own private wing next to a four-piece bath with soaker tub.
The master suite, which measures a spacious 13 feet by 15 feet, is then in a well-finished world all its own.
"It's a very private space that features a deluxe ensuite with six-foot jetted tub set in dark brown tile (same as the floor, which is heated), a five-foot corner shower and maple vanity with grey/white quartz countertop (with dual under-mounted sinks)," Smith said. "There's also a huge window in the bedroom that lets in all kinds of light, as well as a mid-sized walk-in closet with ample storage space."
Head downstairs -- where there's room for a bedroom with walk-in closet, a big rec room, four-piece bath and plenty of storage -- and the logical layout continues.
"It's a nice, useable basement because of another subtle design feature: The turret at the front of the home allowed for the stairs to be moved out, which opens up room, hence the space for a walk-in closet in the bedroom," Smith said. "The result is a home that offers about 2,600 to 2,700 sq. ft. of liveable space.
"This home is a wonderful design from top to bottom with its space, segmentation and style."
lewys@mts.net