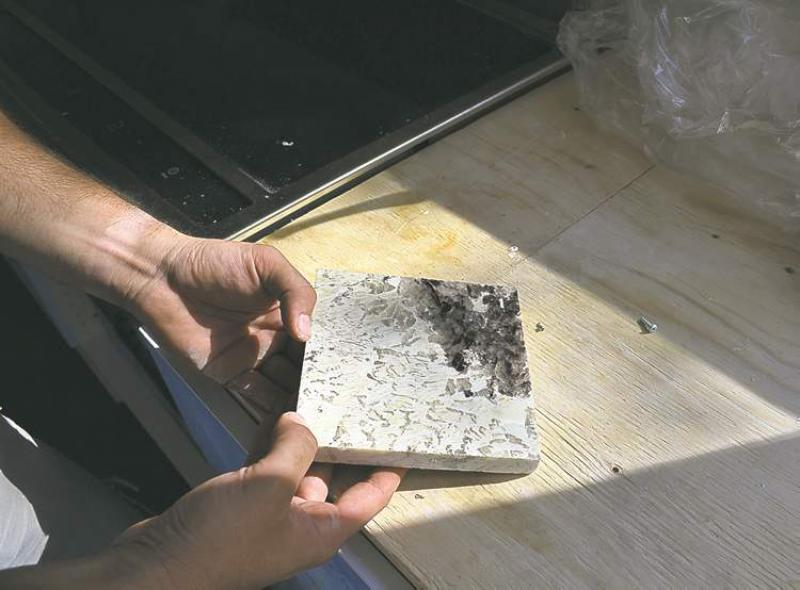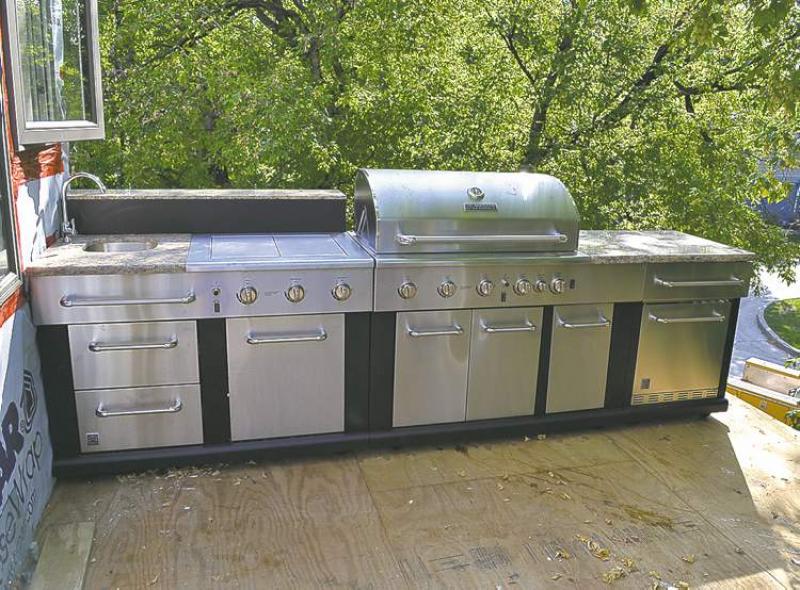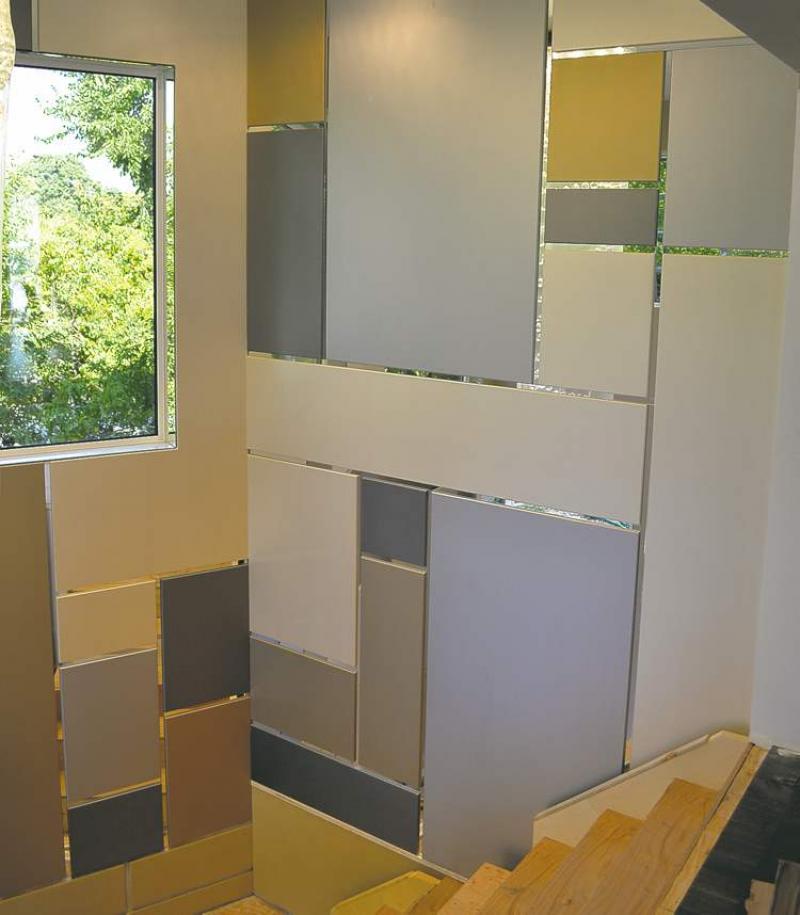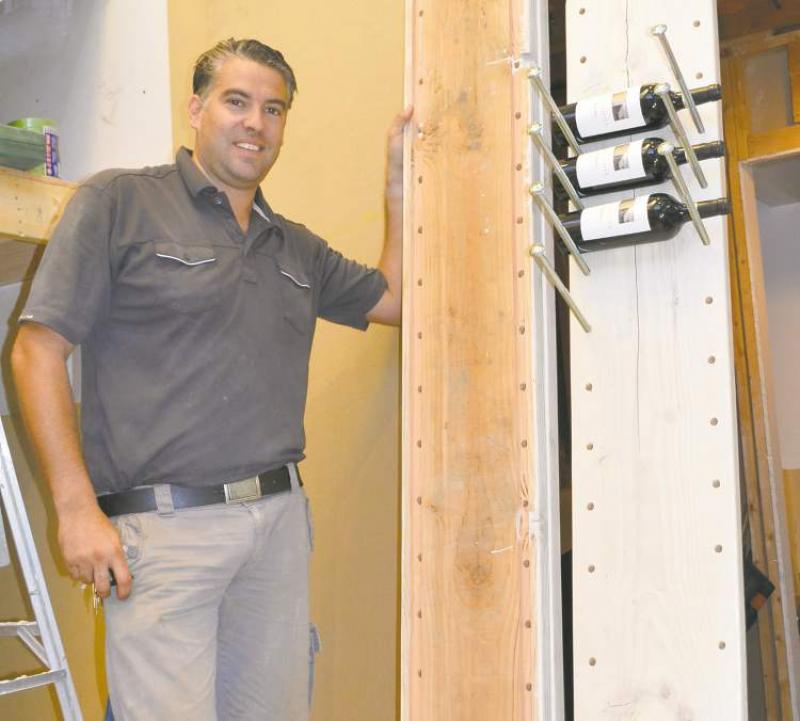 (Part Two of a series about a top-to-bottom house renovation on Wellington Crescent.)
The dream and vision continue as Steve Thomas and his family create their own Xanadu in old Tuxedo.
"Renovating a house is a family affair," said Thomas, who, with his wife Dr. Rashmi Nigam and her two children, has been refurbishing a one-and-a-half-storey home on Wellington Crescent since last winter.
"The kids have been incredible. They thanked us for working so hard to improve their lifestyle," said Thomas, adding his wife has acted as an interior designer choosing colours and materials, coming up with inspired design ideas and, all the while, working at a demanding full-time job while living mostly out of the home's basement.
"I can't sufficiently underscore how important it is to have the entire family on board during a reno. If there's any discord, everyone involved should prepare for a difficult experience," said Thomas. "Renos almost always take more time than anticipated and can disrupt a family's normal routine more than one might expect."
Since July 23 when Part One of this series was written, the Thomas/Nigam renovation has come a long way.
The main entrance or atrium is close to completion with the recent installation of a 10-foot chandelier with faceted, lead-crystal ornaments illuminated by over a dozen LED lights. As well, the last glass panels have been mounted on the foyer's walls.
The panels, divided by strips of mirror, are an arrangement of different-sized squares and rectangles painted with luminescent, heavy-metal paint in various colours including copper, gold, silver, white and light blue.
"I chose the colours and the type of paint because I wanted the panels to shine and reflect the light of the chandelier," said Nigam, adding she saw the chandelier during a trip to Las Vegas and became so enamoured of it, she tracked down the maker and ordered her own.
One of the final additions to the entranceway will be an 11-foot waterfall cascading down a glass-and-steel wall from the dining area to the atrium below.
"Steve and I still need to pick the tile for the floor and decide how to finish a short flight of stairs that leads from the atrium into the main house," Nigam said.
The kitchen has progressed to the point where the porcelain tiles have been completely laid, as has the living room floor which is T&G Canadian maple stained a charcoal colour that accents the darker grey hues of the cooking area.
The kitchen countertop will be ice-brown granite with a combination of white, dark brown and grey colours that will complement the white cabinets and the dark floors.
The countertop's backsplash may be bright red, but that's a decision that hasn't been finalized.
The recently installed kitchen cabinets are white acrylic with painted glass doors hung on slow-close hinges; the drawers feature self-closing, non-slam slides.
A unique feature of the kitchen range is a vent activated by the touch of a button that slides up from behind the stove to remove cooking odours and smoke.
"It takes the place of a cumbersome range hood," said Thomas, adding that when not in use, the vent can be lowered and hidden behind the range.
A large side-by-side stainless steel Electrolux fridge had to be hoisted up to a deck and carried through sliding glass doors that lead into the kitchen.
A recent addition to the bar, which includes glass cubicles and Jaguar-white door fronts and panels, is a set of three overhead lights with covers made from cut-crystal glass.
"They resemble the crystal tumblers that we use to serve drinks in," said Thomas.
In the living room, a piece of art created by Thomas and his wife, set in a stainless steel frame by Walter Fosty of Fosty's Stainless Steel, hangs above a subtle ethanol-fired grate that produces a colourful flame and plenty of heat.
The artwork looks like a diffused sun spreading into a golden aura.
"The medium is similar to parchment, sufficiently transparent to allow an electric bulb to illuminate it from behind," said Thomas.
Nigam added that the glass was sandblasted to further soften the light.
A deck, accessible by sliding glass doors in the kitchen, rests nine feet in the air, supported by massive 15-inch-by-15-inch fir beams recovered from Winnipeg's Yellow Building after it was tendered for salvage.
The outdoor platform, which offers a spectacular view of the surrounding maple trees, is outfitted with a propane-fired kitchen that includes a sink, fridge, grill, waste cabinet and a multi-burner barbecue with infrared searers and infrared rotisserie back burners.
When the deck is completed with all the railings in place, Thomas said his family will enjoy eating most of its meals outside while admiring fall sunsets.
The final floor contains the master bedroom, an office, a large bathroom and a washer/dryer tucked into a wall niche.
"The kids have their own laundry room, washrooms and bedrooms on the main floor," said Nigam.
Storage areas have been exceptionally well-planned and laid out on all four floors.
On the top floor, cabinets constructed of white acrylic glide effortlessly out of recesses or hang by clips from floor-to-ceiling posts.
The units include adjustable glass or acrylic shelves and mirrors on the walls to make it easier to locate an outfit or a pair of shoes.
Thomas estimated he has used about 200 sheets of glass and mirror in the renovation, but he points out they are no more expensive than drywall if the time to install and finish Gyproc is taken into account.
Indeed, every interior window frame (head, jambs and sill) is covered in mirror, as are many walls throughout the house.
Thomas said the master bedroom will have mirrored walls either side of the bed to reflect the outdoor view visible through a large window.
Nigam said she likes the mirrors because they "are a nice way to add accents and to make rooms look bigger than they are."
As for the difficulty of living out of a basement for months at a time while the reno has been ongoing, Nigam said, "It's been very difficult, but the kids have been supportive, and Steve and I are both committed to seeing it through to the end."
She added that at the end of each day she and Steve discuss the progress and make decisions such as the type and colour of flooring that will be used in various rooms.
To people who are thinking about renovating, she said "renos take longer and will cost more than originally thought, but the result will be a family creation appreciated and enjoyed for many years to come."