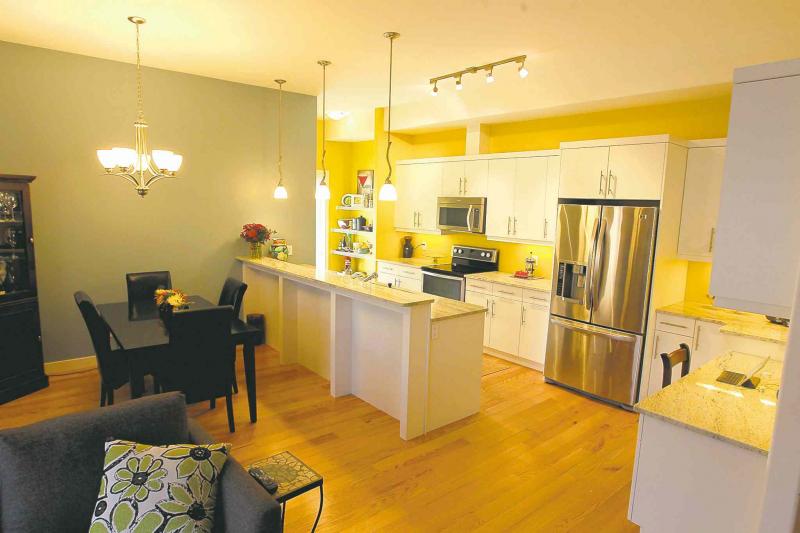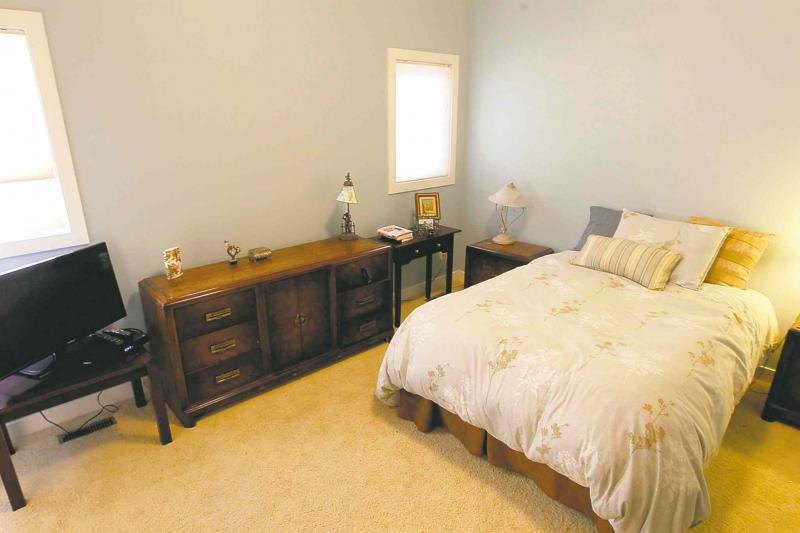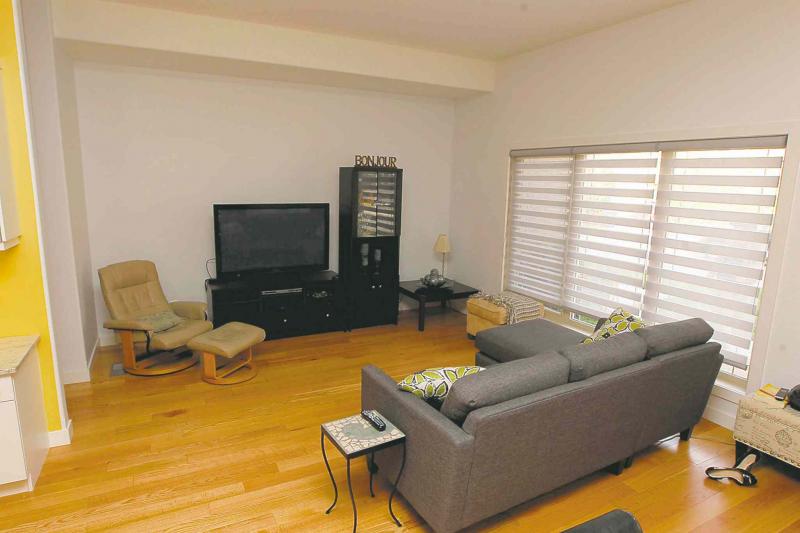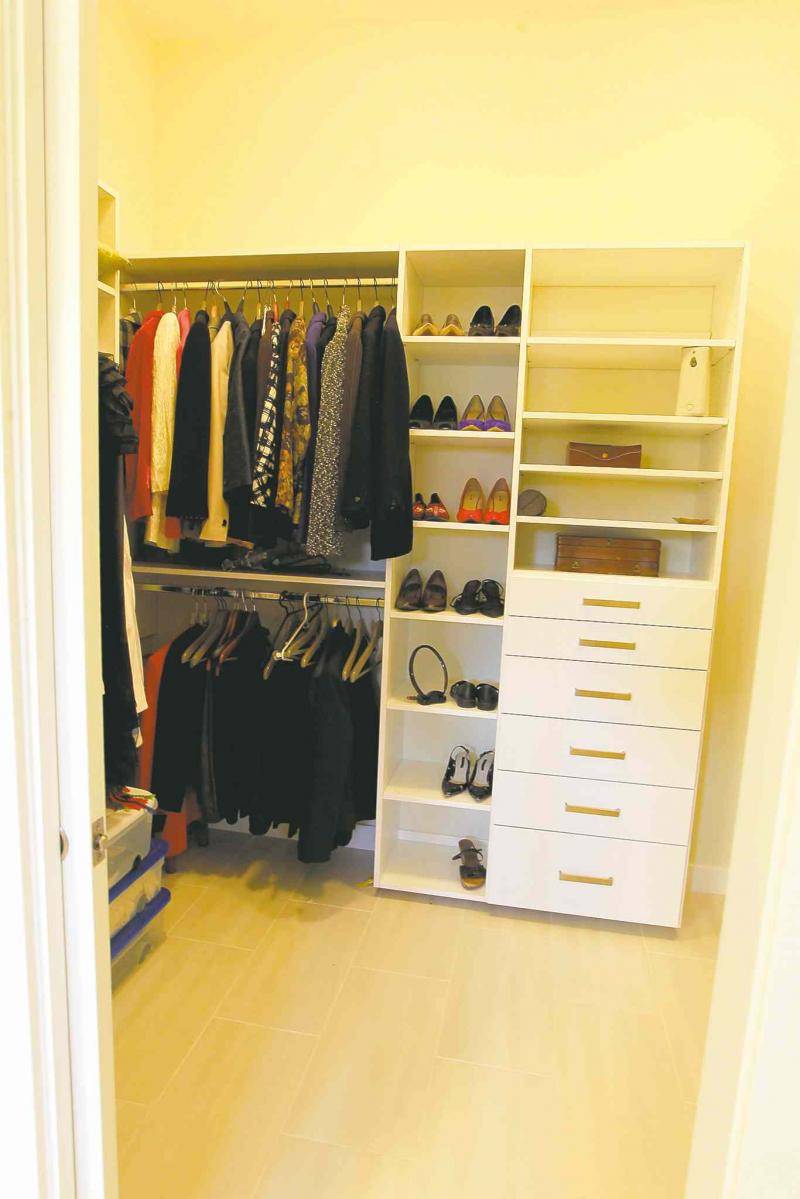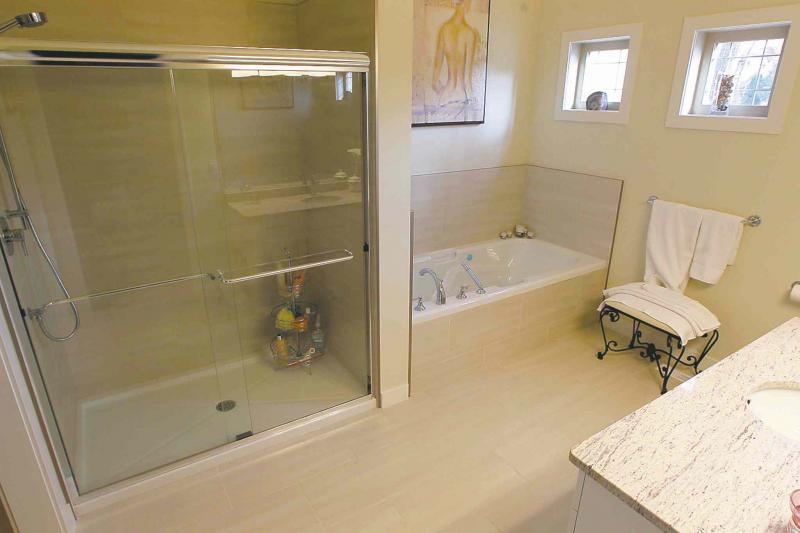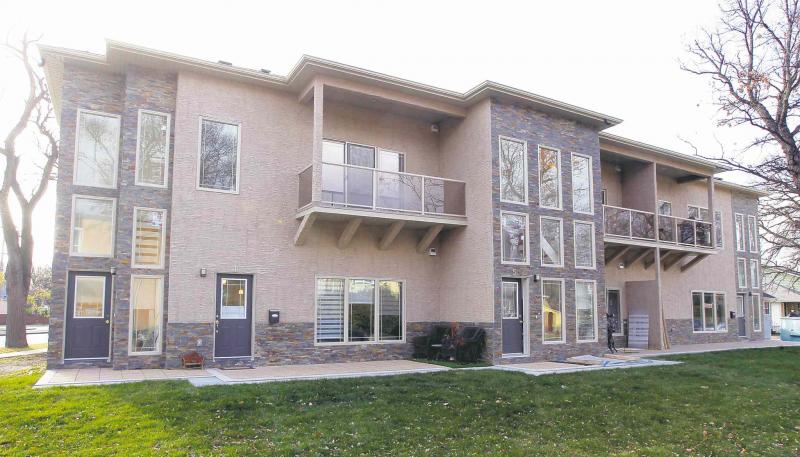 One of the biggest knocks on living in a condominium is that it doesn't feel like a house.
Apartment-style units lack two essentials: space and light. That isn't the case with La Jolie Maison, a new condominium complex at 6 St. Mark's Place in St. Vital.
"Units in the complex run from 1,200 sq. ft. to 1,400 sq. ft. in size," said Realty Executives First Choice's Shona Scappaticci. "Not only do all the units offer generous square footage, but they all offer a great expanse of windows. The result of all the glass is that each suite is flooded with natural light."
The units at La Jolie Maison aren't run-of-the-mill. With 10-foot ceilings, abnormally large windows and an open-concept floor plan, the suites are as liveable as condominiums come.
Interiors are bright due to large windows that span the front walls. The main living area offers all kinds of useable, functional space. Kitchens are extremely user-friendly courtesy of U- or L-shaped designs that open their interiors for ease of movement.
Meanwhile, the rest of the great room provides more room to work with in the form of oversized dining rooms. The largest is in excess of 12-feet by 12 feet, while the smallest is nearly nine feet by nine feet.
Living rooms are also spacious, allowing owners the space they need to create media areas, sitting areas and even an office area.
"The great room is an elegantly designed, yet functional space, that's ideal for just being a homebody, or entertaining," said Scappaticci. "The selection of finishes chosen to adorn the units is absolutely fantastic: oak hardwood floors, granite countertops in the kitchen (and both bathrooms), a tiled backsplash in the kitchen and French white or dark wood grain veneer cabinets. Stainless-trimmed Euro-style cabinets are also available, and your also get stainless-steel appliances (fridge, stove, microwave; washer and dryer are also included).
"Owners can choose the exact colours they want so they can personalize their suite. In one case, the owner put a grey/blue feature wall behind her dark granite dining room table to bring out its richness. Then, she put a soft yellow coat of paint on the kitchen's rear wall to brighten it up," Scappaticci said. "She then had the rest of the great room painted in a neutral off/white beige tone. The colours made a huge difference in the look and feel of the great room."
A pantry also allows for options.
"You can either have a corner pantry or opt for an open pantry at the end of the kitchen. In the case of the main floor suite, it's at the end of the kitchen (with wire shelving) next to a huge window. Kitchens also come with islands that add seating and have pendant lighting over the counter."
The bedrooms are set well away from the main living area and are larger than in most condominiums. The master bedrooms measures in at approximately 12 by 14 feet, while the second bedrooms are nearly 12 feet by 10 feet, the latter with oversized double closets.
The master bedrooms are especially impressive, said Scappaticci.
"They're extra large with incredible ensuites that come with a whirlpool (soaker) tub, tiled shower, (beige) porcelain tile floor and a huge walk-in closet with tile floor and built-in storage. The bedroom wing also contains a large storage/laundry room in each unit, as well."
Other desirable features include main-level suites with patios, upper-level suites with balconies with glass railing and forced-air heating and cooling. Suites also come with separate entrances, durable tile foyers and exterior stone/stucco finishes. Condo fees range from $159 to $170 per month; units start at $279,900.
Last but not least is La Jolie Maison's superb location, said Scappaticci.
"The complex is situated in a prime St. Vital neighbourhood (Elm Park near Kingston Row) that's walkable and gorgeous with the river and all the mature trees. It's close to downtown, which is ideal for professionals who might work in that area, and is also close to shopping on St. Mary's Road (such as St. Vital Centre) and St. Anne's Road (Superstore, Safeway). Response to the project has been strong; there are only two suites left."
lewys@mts.net