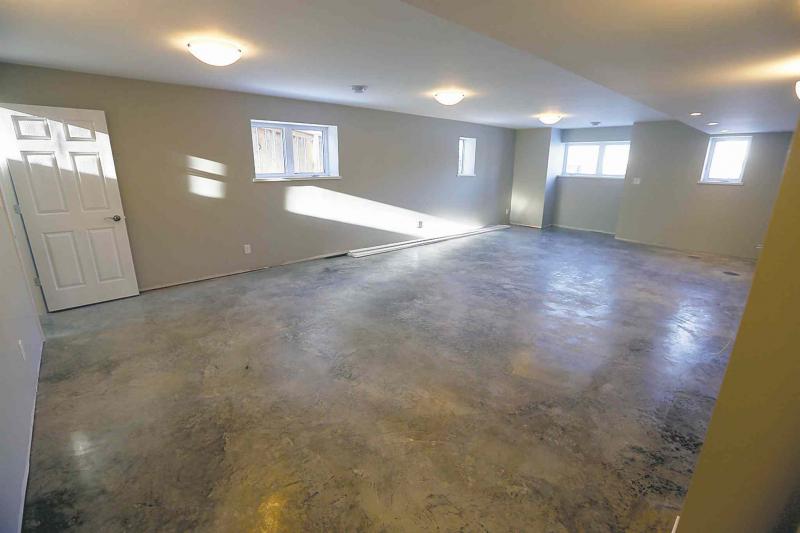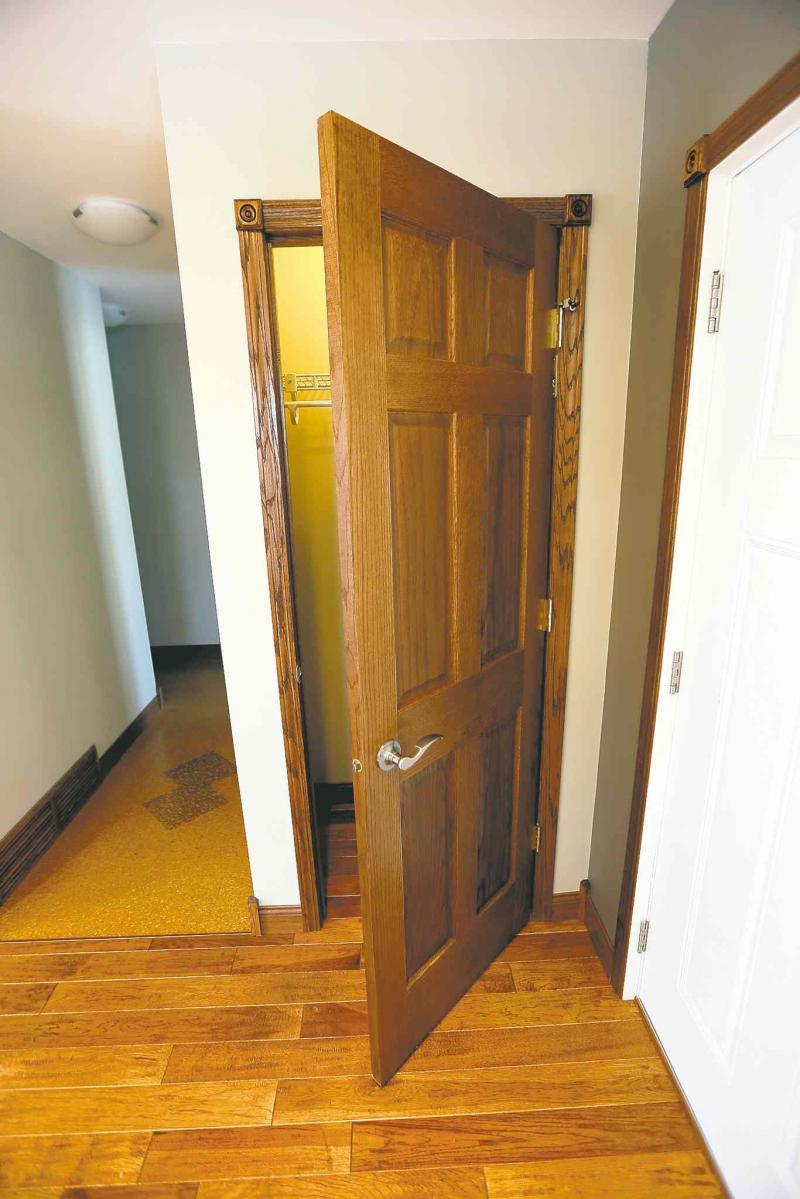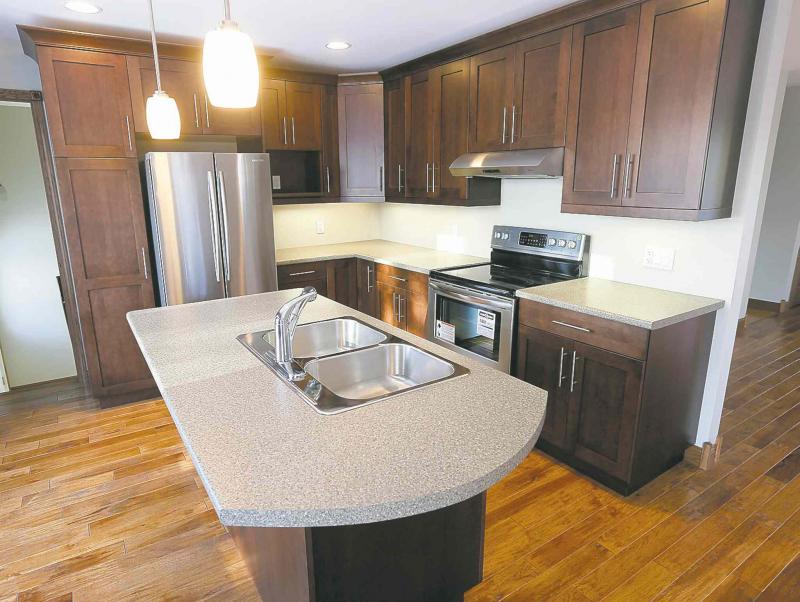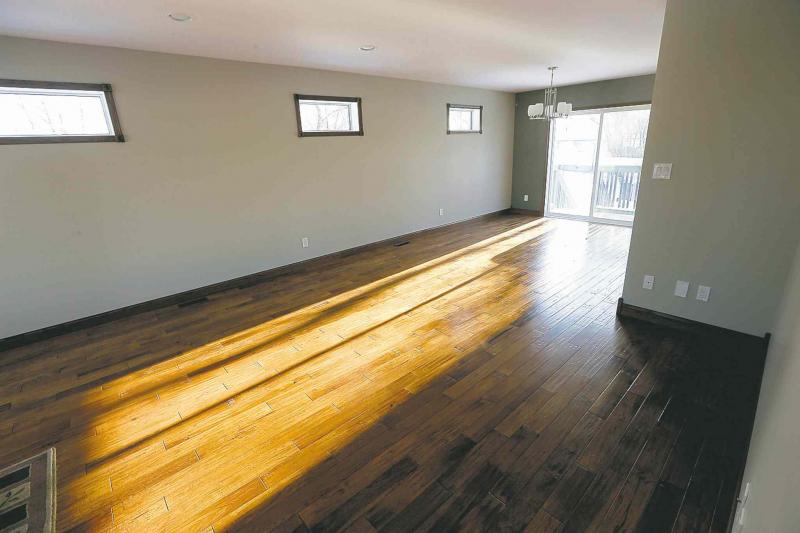 Livability. It's a term oft bandied about when people talk about how user-friendly a new home is.
Suffice it to say, livability means more than simply endowing a new home with a great floor plan and a host of luxurious finishes, said Dueck Homes' Cal Dueck.
"Our goal is to build an intelligently designed home in every aspect," he said. "That means looking at the big picture, which includes considering the impact the materials used to build the home have on the people who will be living in it. As a result, every home we build is environmentally friendly, with allergen-reduction strategies built into it, along with having a well-thought-out floor plan and a high finishing quality."
The list of allergen-reduction strategies in Dueck's latest home a 1,300-square-foot raised bungalow found at 1034 Edderton Ave. in west Fort Garry is impressive: no OSB on the inside of the home, low VOC paints, a heat recovery ventilator (HRV), sustainable hand-scraped hickory floors (main living area), cork floors (bedroom hallway, bedrooms and bathroom), dense pack cellulose (rather than pink) insulation and a 15-kilowatt electric furnace with variable speed ECM motor.
"Many people are sensitive to fumes from paint, and OSB can also emit fumes that can trigger peoples' allergies," explained Dueck. "Our goal is to put quality into every stage of the build, so doing little things like that make sense. There aren't fumes to deal with from paints or OSB, and with hardwood and cork flooring, dust, mould and other allergens -- which are harboured in carpeting -- will be minimized as well. This is a great home for anyone who has allergy problems."
Although the home's main floor is "only" 1,300 sq. ft., it feels significantly larger than the listed square footage.
"We really make the effort to plan a home out properly. If you do that, you don't need a ton of space," he said. "The main living area is an L-shape. The living room/dining room is one long area, with the kitchen off to the side. We made sure the kitchen's island was large enough to offer good utility, but small enough to make sure flow on all sides was good. There's lots of room to move and lots of light."
That abundance of light comes courtesy of a main living area that's surrounded by a collection of oversized tri-pane windows. The two largest windows are found at opposite areas of the great room: a huge picture window (about six feet by six feet) on the living room's front wall and an equally large window on the kitchen's rear wall.
Sliding patio doors (which lead to a compact backyard deck) off the dining room and three oversized piano windows (with dark oak casing that features rosebud detailing in the corners) on the side wall round out the infusion of glass.
"The idea behind all the windows was to let in as much natural light to create a bright interior -- and to allow for as much passive heating as possible," Dueck said. "Both the patio doors and kitchen window face south, so the light that comes in through them will really warm up the area in winter. Because of that, and the home's energy-efficient design, the furnace will run less."
While the great room is a livable, energy-efficient space, it's also a warm space. That warmth comes from the hickory hardwoods, medium-brown stained maple cabinets, taupe laminate countertops and a light taupe colour palette. At the same time, a large pantry next to the fridge and the aforementioned island, with seating for two and a double sink, add to the kitchen's inherent efficiency.
"The cabinets have soft-close hinges and a plywood base that makes not only for stronger boxes, but lower VOCs," he said.
Off the kitchen is a doorway that leads to the 1,200-sq.-ft. lower level. On the way down, you pass by a good-sized room next to the stairs.
"We put that storage room there and made the door off the kitchen lockable in case the owners wanted to rent the basement or make it into a granny suite," added Dueck. "It would also make for a great area for teenagers."
Once downstairs, it's immediately evident the home's raised bungalow design pays huge dividends, as the basement is incredibly bright, especially in the rec room area, which is surrounded by four huge windows. The lower level is then capped off by two large bedrooms (also equipped with huge 30-inch by 48-inch windows), a four-piece bath, a mechanical/laundry room and plenty of storage.
"The floor is polished concrete (with polyiso insulation beneath for added warmth), so you don't necessarily have to put carpet down. There's even insulation in the ceiling to dampen noise, and because we used insulated concrete forms (ICF's) for the foundation, the basement is as warm and quiet as you can get."
Back upstairs, the home's main level is finished off by a secluded bedroom wing that contains a spacious master suite and two oversized second bedrooms. The two features that stand out most are the flooring and all the light that flows into each room.
"We put a six-foot by six-foot window in the master suite, along with a big ensuite that has a one-piece tub/shower combination with a deep soaker tub and a big walk-in closet with lots of storage," said Dueck. "Overall, we're pleased with how the home turned out. I think it's an efficient, intelligent design that functions as good as it looks."
lewys@mts.net