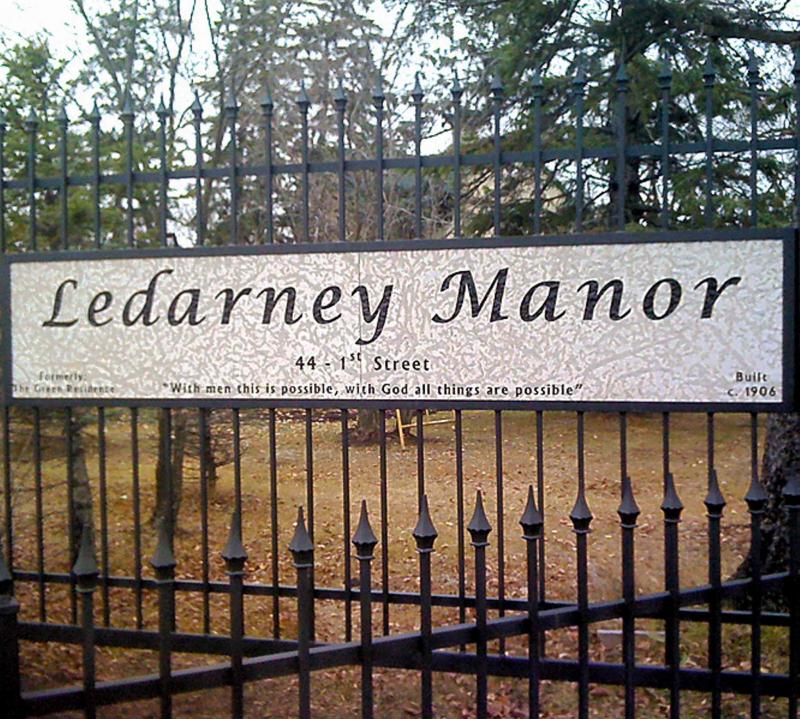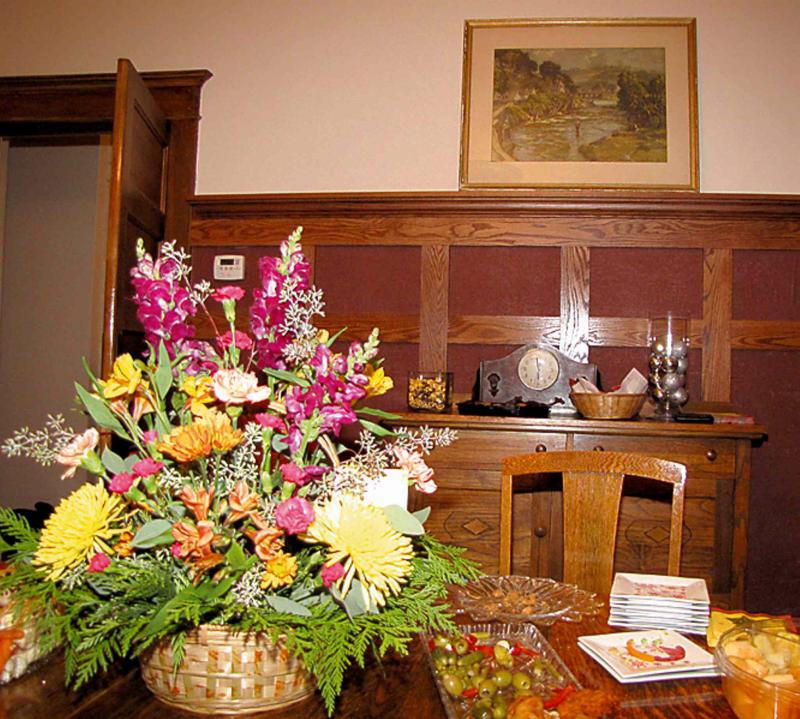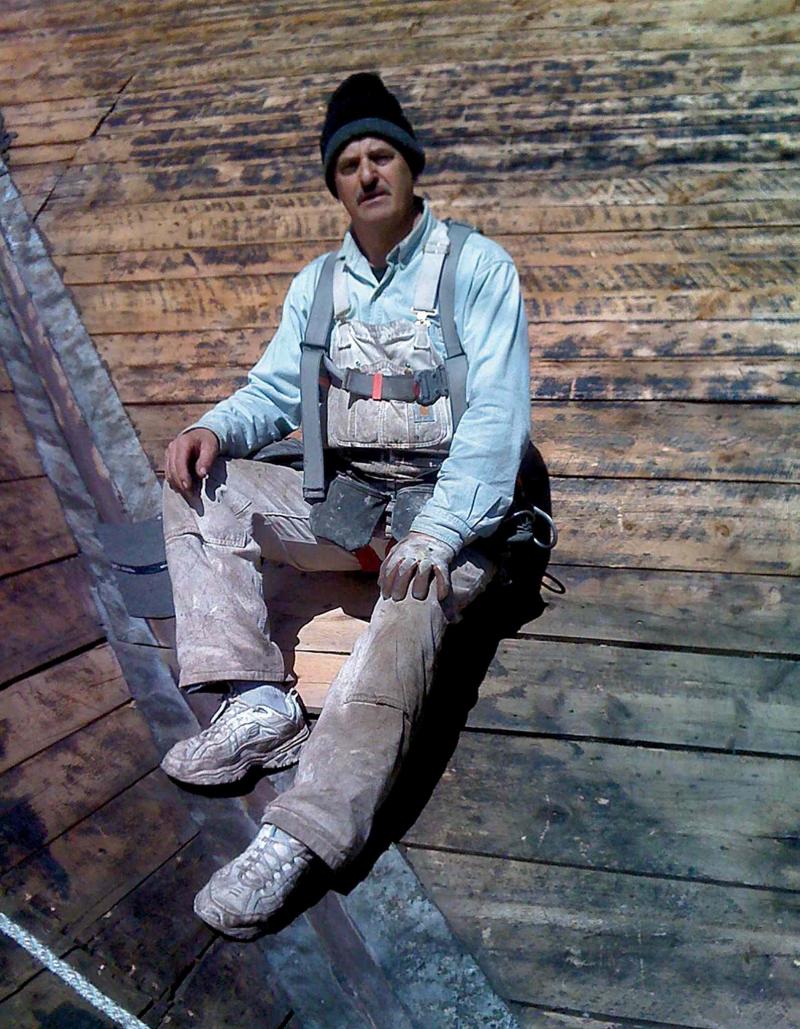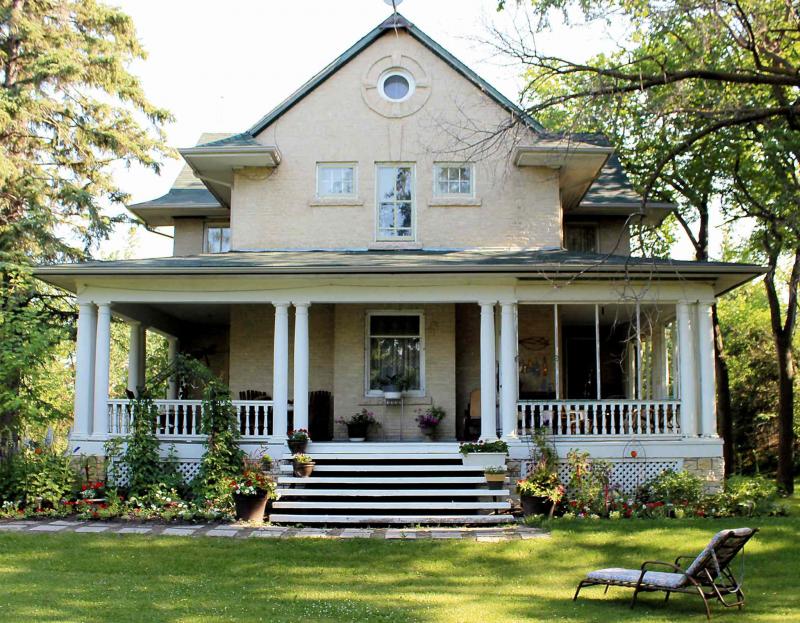 This intriguing story concerns a century-old home in Teulon purchased by a former resident who is now restoring the Victorian manor to its original splendour.
Built in 1906 by Frederick Green and his wife Katherine, the three-storey home is situated on a large property that was on the outskirts of Teulon at the time.
Green was an Englishman of some wealth who travelled to Canada around 1900 to establish himself in the booming new country. He met Katherine in Ontario where they married; a few years later they moved to Melita and then to Teulon where Greene was likely employed by the CPR to complete the final northern spur of the railroad.
True to his English heritage, Green built a home in the Victorian style which included a tennis court, cricket field and carriage house.
At that time and place, the three-storey manor was considered a mansion, nearly equal in grandeur to some of the luxurious homes being erected on Wellington Crescent in Winnipeg.
When it was purchased by Murray Ledarney, the manor had been owned by eight different families and had seen finer days.
"When I bought the beautiful old house in 2006 for $138,000, it was a shambles, inside and out," said Ledarney.
Though he left Teulon at age 15 to seek employment, Ledarney's family members, a twin sister and two brothers, still live in the town.
Now a successful Calgary-based renovator and restorer, Ledarney acquired the home with the intention of returning it to its former splendour, a project that would give him a reason to come home more often to visit his family.
To date, he has spent four years and about $500,000 of his own money on the ongoing restoration.
"Since I started work on the house, Ive seen a lot more of my family because I travel to Teulon from Calgary frequently. Sometimes Ill bring a member of my crew to help me with the restoration," Ledarney said, adding that his whole family has pitched in to help on many occasions.
"I couldn't have reached the point I'm at now without their encouragement and devotion to my dream," he added.
Indeed, his brother Larry constructed a seven-foot high wrought iron fence that surrounds the entire property at a cost of about $100,000.
Other family members volunteered to remove multiple layers of wallpaper that covered the lath and plaster walls or varnish new oak mouldings and trim boards.
Ledarney said the original 1-3/8-inch T&G oak flooring was sanded to remove stains, dents and scratches that had accumulated over a century of use.
"In the kitchen, areas of the floor had been repaired by nailing sheathing material overtop the oak. Instead of fixing a leak in the roof over the kitchen, the ceiling was repeatedly covered with drywall to hide the blossoming water stains," said Ledarney.
The oak-framed, painted jute wainscoting that originally had covered most of the walls on the main floor and the staircase had been torn off at some point in home's history.
Because of his background in restoration, Ledarney knew how to glue jute to the walls and to finish it with multiple coats of oil-based paint in the traditional way.
"I matched the colours to scraps of the original material that I found when the walls were stripped clean of wallpaper," he said.
To replace the oak frames and plate racks that comprised the wainscoting, Ledarney had a shaper knife ground to replicate the profile of the first plate racks and mouldings.
"It was an expensive and time consuming process, but I think it paid off," said Ledarney.
The home's lavish L-shaped staircase also required attention.
The fir treads were stripped of accumulated gunk, sanded and refinished with a polyurethane product. The oak hand rail, newel posts and balusters were cleaned and repaired where necessary.
"Though I knew it was impossible to refurbish the house to museum grade, I wanted to give it a restorative grade and so I left some things untouched."
For example, he said though the finish is scratched in places, the oak door frames are original. The wood was not refinished to preserve the century-old patina.
An antique collector by nature, Ledarney has filled the main and second floor rooms with furniture and accessories in vogue at the time.
Ornate hardwood settees, plush gentleman and lady chairs, a hardwood pedal organ, and a wind-up gramophone in an oak cabinet with a storage cabinet filled with 78 r.p.m. records, are a few of the era-pieces Ledarney has installed in the living and dining rooms.
The kitchen has a ceiling made of thin strips of painted wood that are characteristic of the times, as well as a woodstove that has been converted to burn natural gas. Though not original, the cabinets are of painted softwood and decorated with mouldings typical of the time.
A second-floor bathroom and nursery attached to the master bedroom, has been outfitted with a claw foot bathtub and a replica vanity and sink.
Another bathroom on the same floor has a replica his and her vanity with double sinks, a large mirror and a stone countertop.
The fir floors have been sanded, patched and refinished with a polymer-based product.
All the bedrooms are surprisingly large for a home built in an era in which houses with many small rooms were the general rule.
In one of these bedrooms, Ledarney has placed a lovely, burl-walnut armoire, one of the first antiques to be shipped from England to North America when antiques became trendy again several years ago.
The third floor has room for two bedrooms either side of the stairwell. The recently insulated ceilings are slanted to conform to the steeply pitched roof.
"As you can see, I still have a lot of work to do," said Ledarney, who plans to use replica wallpaper to cover some of the plaster walls that, to this point, have all been painted a light beige tone typical of Victorian houses.
He also has big plans for the home's large yard including reconstruction of the former gatehouse and a major landscaping job that will contain walking paths lined either side with lush rose and other Victorian-inspired gardens, as well as benches for people to sit on and inhale the perfumes exuded by the various plants.
At age 59, Ledarney said he is considering a permanent move back to Teulon in the near future so he can work fulltime on his dream house.
"I don't want to see this gorgeous old home sit empty. I might run it as a Bed & Breakfast while I complete the restoration," he said.
For the past three years, Ledarney Manor, named in honour of Ledarney's parents, has been used for fundraising efforts by two employees of a Selkirk-based shelter for women and children in crisis.
"Murray (Ledarney) offered us the manor rent free to help us raise money for Nova House," said Anna Pazdzierski, manager of Nova House, who lives in Teulon and commutes to work in Selkirk weekdays.
Pazdzierski and Nova House assistant manager, Jean Clearwater, who also lives in Teulon, initially thought they could operate Ledarney Manor as a recovery centre for women in crisis and their children.
"Unfortunately, this wasn't feasible as it required too many changes to bring the manor up to public residence code, including exit signs, fire alarms and other changes that would have ruined the ambience of the beautifully restored home," said Pazdzierski, adding that she also worried that a child might scribble something in crayon on the front of a $2000 antique.
The two women decided to rent out the manor for special events such as weddings, Christmas parties, business meetings and many other occasions.
"We spent about 1,000 volunteer hours on weekends in the kitchen catering these events," she said. "After three years, we decided the amount of money we raised for Nova House was not worth the intense effort required by myself and Jean," she said.
Ledarney said he admires Anna and Jean's remarkable efforts and hopes the relationship between the manor and Nova House has not come to an end, adding that he is "meeting with Anna in a couple of days to talk things over."
As it stands, the century-old home has been saved from the wrecker's ball by a man with a vision and remains an extraordinary example of Teulon and Manitoba's rich history.