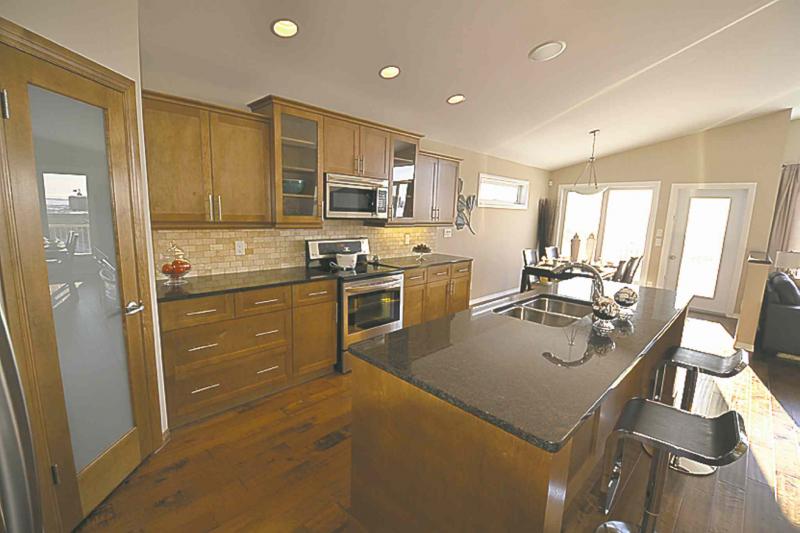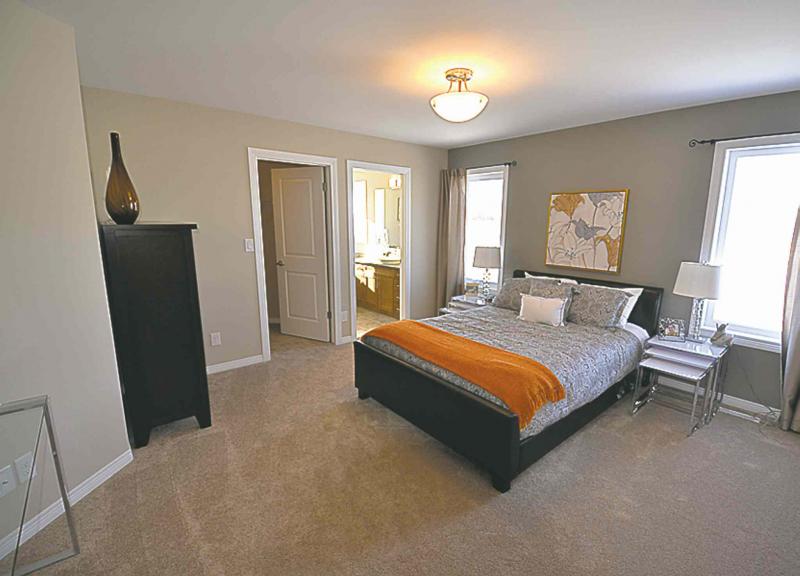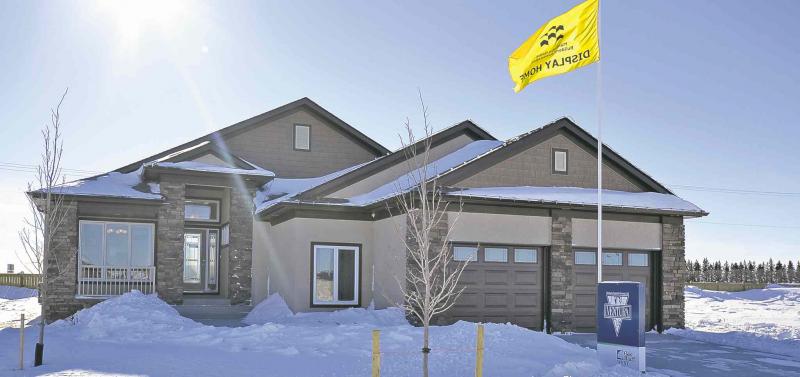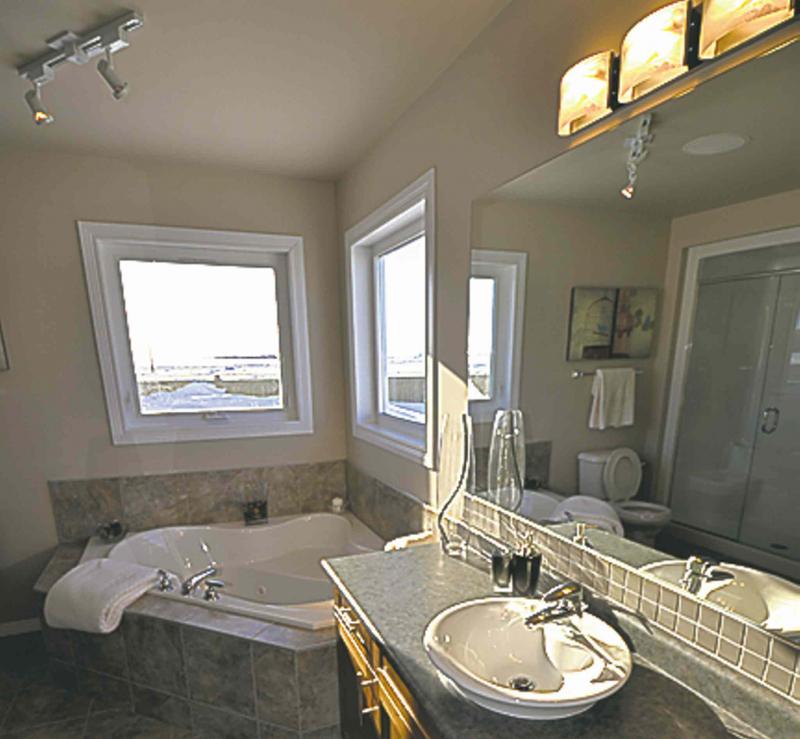 In the world of new-home designs, subtle changes to a home's design can't be overlooked.
Why? Because a home's livability can be changed in a substantial way by modifying a design in one or two key areas.
Case in point is 37 Casselman Cres., a bungalow-style show home of 1,903 square feet constructed by Ventura Custom Homes. While its name seems innocuous enough — the home is listed as the Casselport — 13 on the sheet that illustrates the home's layout — the number 13 indicates that the home's design was revised in 2013.
"The previous plan was different from this one," said Ventura's sales representative for 37 Casselman, Trinkl Realty's Ron Tardiff. "First of all, the previous home was 1,860 sq. ft. Second, it featured a raised ceiling in the great room, while this newer model features a vaulted ceiling that runs from the front entrance right through the great room."
Those weren't the only changes made to the plan, he added.
"With this newer design, Ventura's designers put the fireplace off to the side," Tardiff explained. "In the previous home, the fireplace was on its back wall. Putting the fireplace on the side wall allowed for the fireplace's tile finishing to be carried all the way up the wall to the ceiling."
The modified design makes for a great room that's highly functional, and, hence, livable, in each of its three quadrants. Because the home is slightly larger than 1,900 sq. ft., space isn't an issue; this shows up in the great room's layout. First, the kitchen, which is defined by an extra-long island (eight to nine feet in length) is not only long, but sufficiently wide; aisle width between the island and counter on the other side is about five feet, nearly a foot wider than the norm.
"That allows more than one person to work in the kitchen at a time when entertaining and allows you to open up the oven and still pass by with ease," said Tardiff's son, Elliot, who mans the show home on a regular basis. "It's not only a functional, but stylish kitchen, with its (brown) granite countertops, maple cabinets and tan tile backsplash. A corner pantry and eating nook for three to four on the outer side of the island add even more function."
While the kitchen's size is impressive (it's 10.4 feet by nearly 16 feet), the space available in the dinette area may be even more impressive. At 10.6 feet by 12 feet, it's large enough to easily hold a table for six, while another feature at its rear makes it a great spot to consume a meal, no matter what time of day.
"Ventura's designers did a great job with this area — there's not only lots of room, but there's also a large window and deck door (with glass centre) on the rear wall that allow daylight to flood in. Combine those features with the vaulted ceiling above, and it's a delightful space to dine in," said Ron Tardiff. "In fact, people often turn the dining room at the front of the home into a den because the dinette area works so well."
The thought put into the great room design continues to impress in the family room, which measures in at 13.7 feet by 19.2 feet. Instead of making its rear wall flush with the dinette area's wall, they set it back about three feet (there's also a one-third wall between the two spaces for subtle segmentation). The result was added width that makes for a generously wide space. Then, they essentially glass-ified the wall.
"Basically, the family room's rear wall is a wall of glass. Two windows go from the floor to ceiling to allow even more sunlight to pour in, and the set-back wall allows for furniture to be set back out of the way," he said. "Then, you've got the fireplace that's set off by the tile and a gorgeous maple entertainment unit with shelving either side and a big TV niche. The high ceilings maintain a feeling of volume, while the maple hardwoods add warmth."
Meanwhile, the bedroom wing — separated from the family room by the lower-level stairwell, which is defined by one-third walls on either side — is a private, semi-enclosed space all its own.
"The use of space in that area is just excellent," said Tardiff. "The two secondary bedrooms are large, there's a beautifully finished, big, four-piece bath, and of course there's the master suite which is a couple of inches shy of being 15 feet by 15 feet. It's a space of its own with a big, luxurious ensuite that features a corner jetted tub set in (light taupe) tile, a five-foot shower and tile floor and a nice, big walk-in closet."
Speaking of nice and big, that would describe the home's lower level, which is nothing short of cavernous thanks to several thoughtful design features.
"It comes with nine-foot concrete walls and steel beams — that makes for only one telepost. That leaves tons of space (1,536 sq. ft., to be exact) to develop into a den, games room, huge rec room and four-piece bath," he said. "That gives you a home that offers over 3,400 sq. ft. of livable space.
"With its generous halls, aisles and front entry and open yet defined floor plan, this is a beautifully finished, versatile and very livable home."
lewys@mts.net