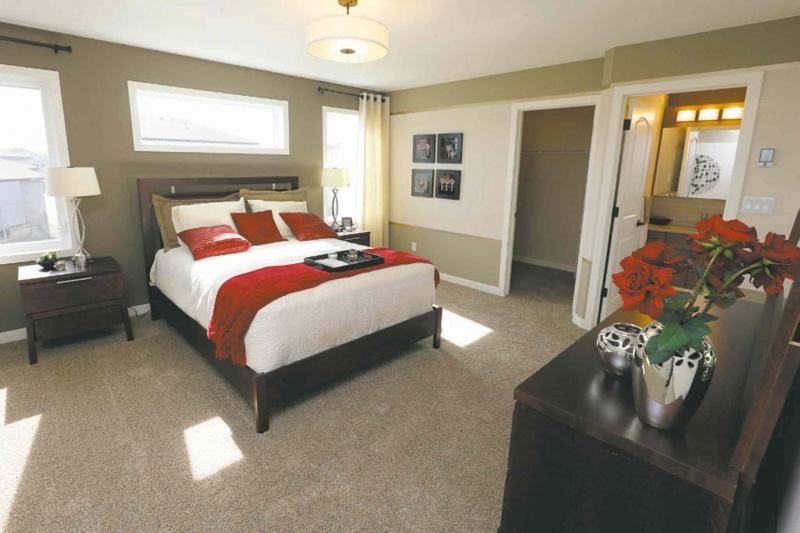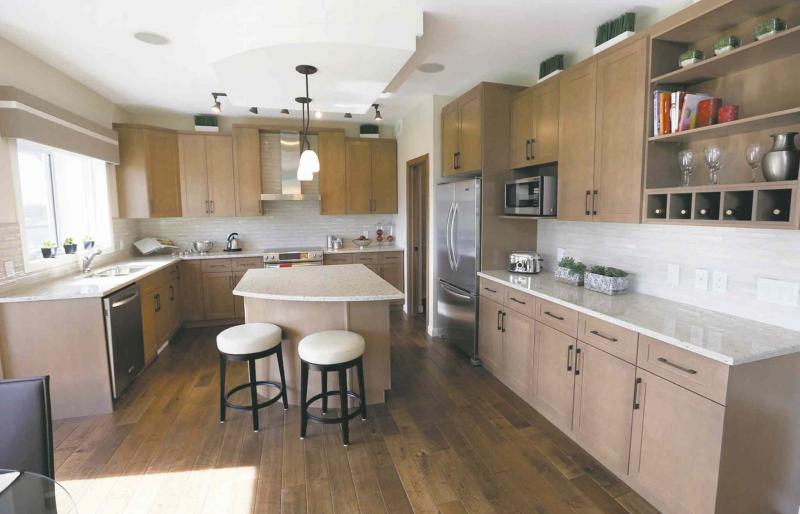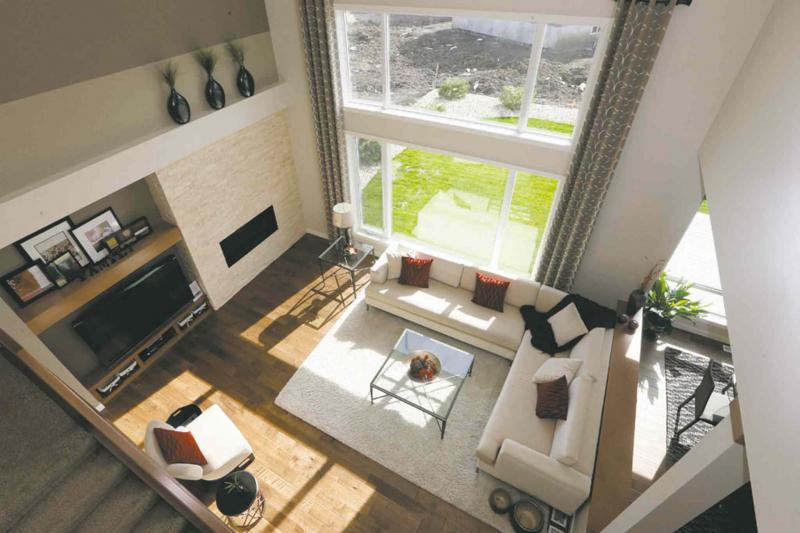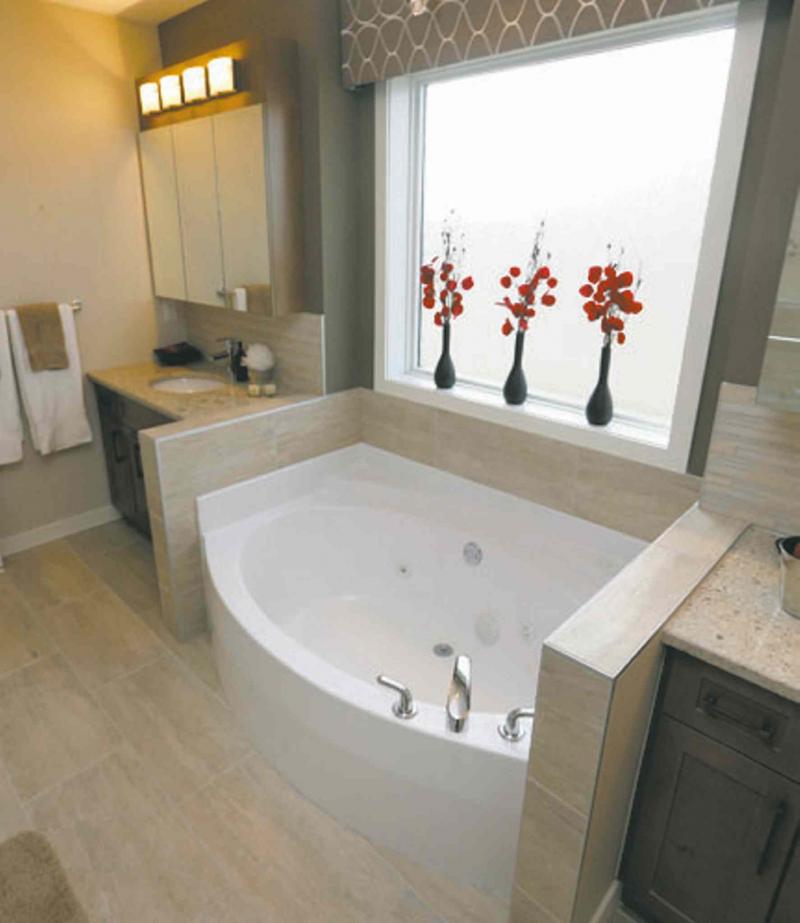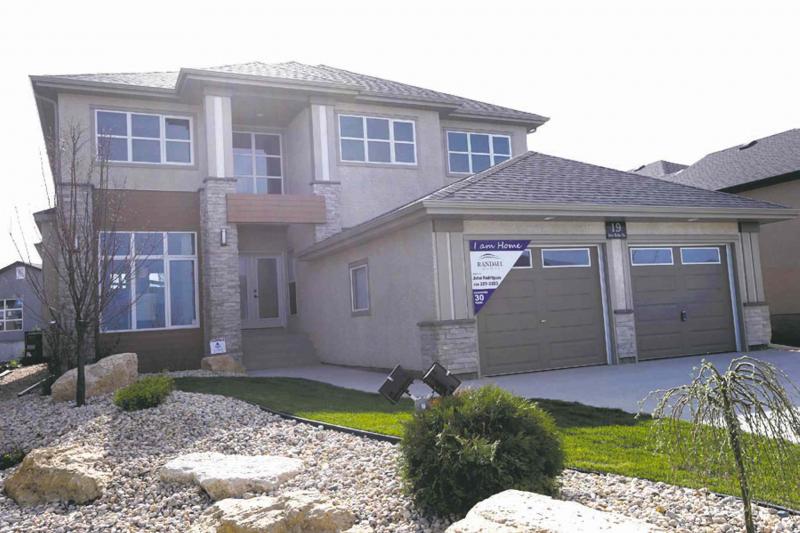 When builders talk about "standard" home features, it's not unusual for prospective new-home buyers' eyes to glaze over.
Why's that? Simple: many buyers believe there's no such thing as a "standard" feature. That's not the case with Randall Homes, especially when it comes to the windows that are installed (by Jeld-Wen Windows technicians) in each and every Randall Home, said John Rodrigues, sales consultant for Randall's show home at 19 Stan Bailie Dr. in South Pointe.
"One of the things that surprises most people about this home (The Manhattan B, a 2,352 sq. ft., two-storey design) is the fact the windows -- which are much larger than normal -- are standard," he said. "Randall's building philosophy is centred around having lots of natural light in their homes, so putting in oversized windows is a standard feature because it maximizes the entry of natural light."
The sheer amount of light that flows through the main floor isn't the only thing that strikes you about 19 Stan Bailie. The abundance of space and rich finishes resonate, as well.
All those elements are present in the foyer, which is flooded with light courtesy of a front door with glass centre and huge window high above (thanks to a soaring, vaulted ceiling). It's also demarcated by a taupe tile floor that not only looks great, but is a material that will withstand Manitoba's four seasons.
Meanwhile, two rooms on either side of the seven-foot-wide foyer made it feel that much wider.
"Basically, you have two flex rooms that you can use for a variety of purposes," explained Rodrigues. "The room to the right of the foyer is usually used as a den or office, while the one to the right (which also features a massive window on its front wall) is most often used as a dining room, though it could also be a sitting room or hobby room depending on your needs."
A brief hallway then leads you into the great room, which is expansive, bright and beautifully finished. To the left is the family room, with its 19-foot ceiling, floor-to-ceiling picture window, ribbon-style gas fireplace set in tan cultured stone, and a maple entertainment unit with TV niche capable of holding a 60-inch flat panel TV.
In the centre -- divided neatly from the family room by a two-and-a-half foot high, maple-capped dividing wall (with bookcase on the dinette/kitchen side) -- is a dinette area that comfortably holds a table for four, while still leaving plenty of buffer space to create an aisle that's more than wide enough to pass through to access the patio door that leads to the backyard deck.
To the far right is an island kitchen that is highly navigable and steeped in functional style.
"Flow from the kitchen/dinette area though to the family room is exceptional, as is all the natural light that flows in through the huge window in the family room, the big window and patio door next to the dinette and a big window (with low sill) over the double sink in the kitchen," Rodrigues added. "Randall's designers changed the height of the dividing wall, making it lower to improve flow and visuals."
Visuals in the kitchen -- and the space's function -- are exceptional, as well. The island's curved design not only opens up room to move, but tucks an eating nook for two neatly out of the way. Aisle space surrounding the island is generous, making it easy to move about the kitchen.
At the same time, all the finishing materials complement each other beautifully -- hand-scraped (cinnamon-tinted) maple hardwoods, taupe/tan quartz countertops, anthracite maple cabinets and a taupe/tan (glass) tile backsplash -- and combine to create a warm ambience that invites you to spend time in the great room.
"People really liked two features of the kitchen -- the fact the island didn't have a sink, and the walk-through pantry, that leads to a huge mudroom with Dura Ceramic tile floor, big window, sink, dual closet and door to a 22-foot by 24-foot garage," he said. "There's also a two-piece bath next to the mudroom, too."
The home's upper level is comprised not of three, but four bedrooms. Two have their own wing with four-piece bath, while the fourth bedroom was placed off the generous landing in the far right-hand corner. The master suite - which was set well away from the other three bedrooms - encapsulates the home's overall design with its bright, voluminous (and well-finished) interior.
"It features designer colours with a taupe feature wall behind the bed, which is surrounded by windows -- one on either side, as well as a transom window overhead," said Rodrigues. "That transom window over the bed adds a whole new level of light to the bedroom, while maintaining privacy."
A few steps away the private ensuite, which abounds in space and luxury.
"It's a deluxe space with an oval jetted soaker tub, tile floor, oversize (six-foot) shower and two sinks placed either side of the tub," he said. "And the huge obscured glass window over the tub not only brightens up the ensuite, but the light that comes from it combines with the light coming from big window over the landing to make for a very bright second floor."
Add in a lower level with four huge windows and 1,050 sq. ft. of livable space, and you have a value-packed family home that offers over 3,300 sq. ft. of livable space for active families to enjoy.
lewys@mts.net