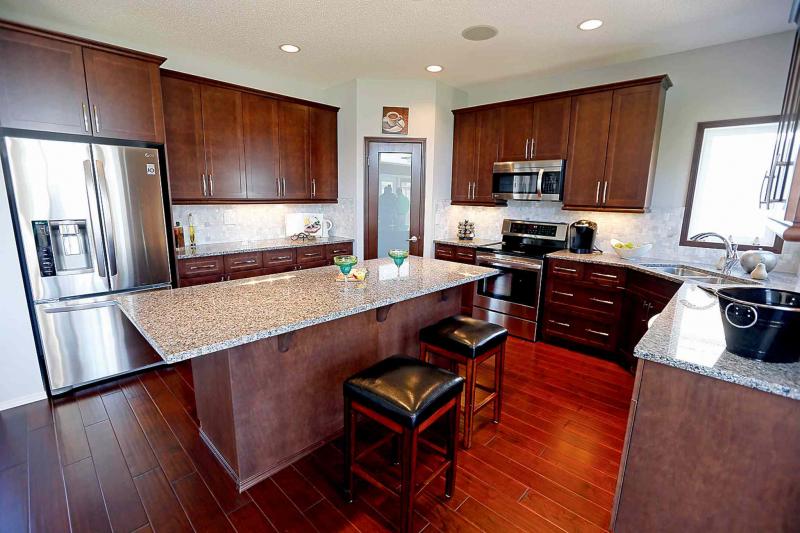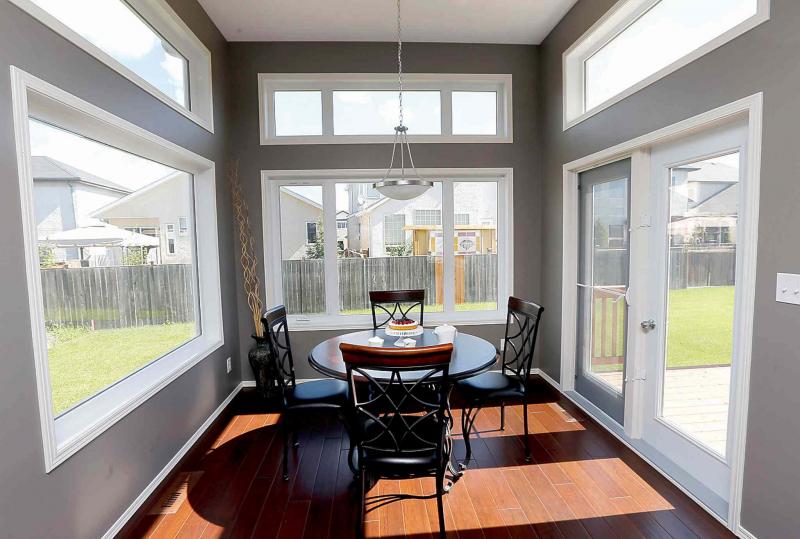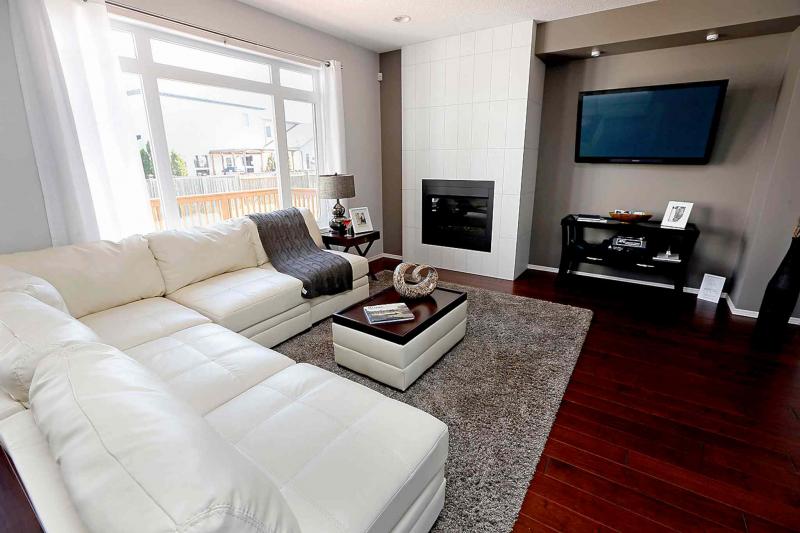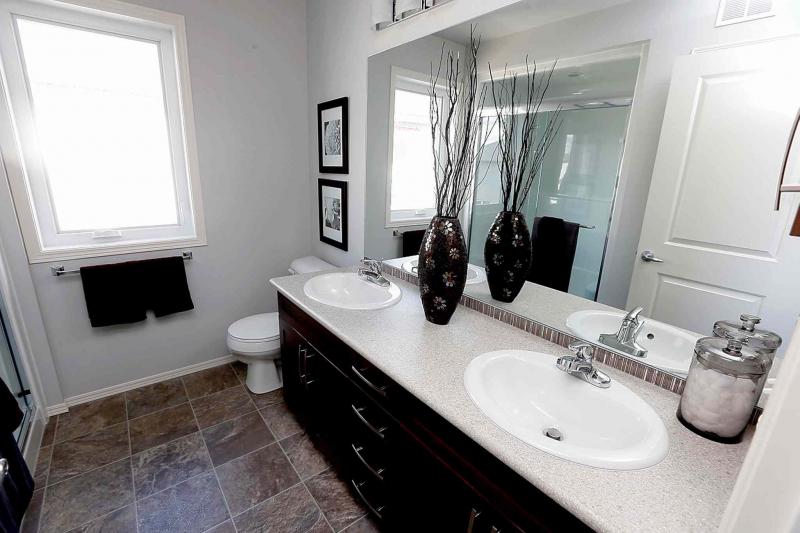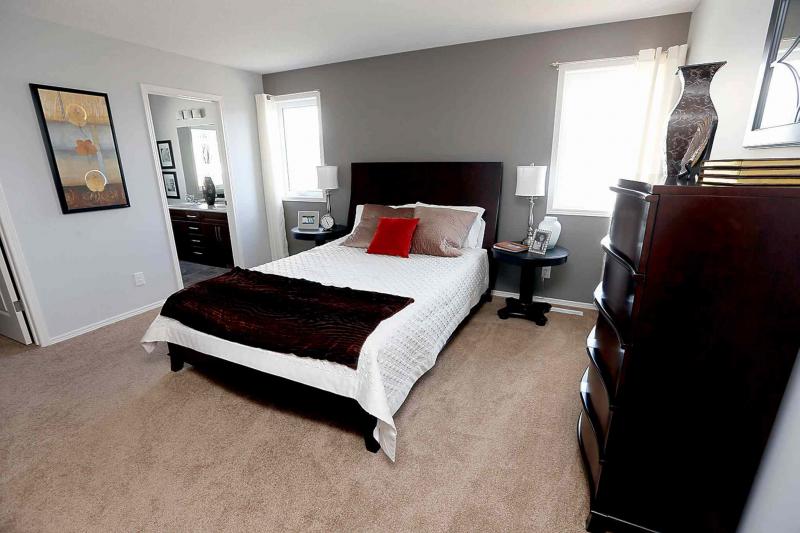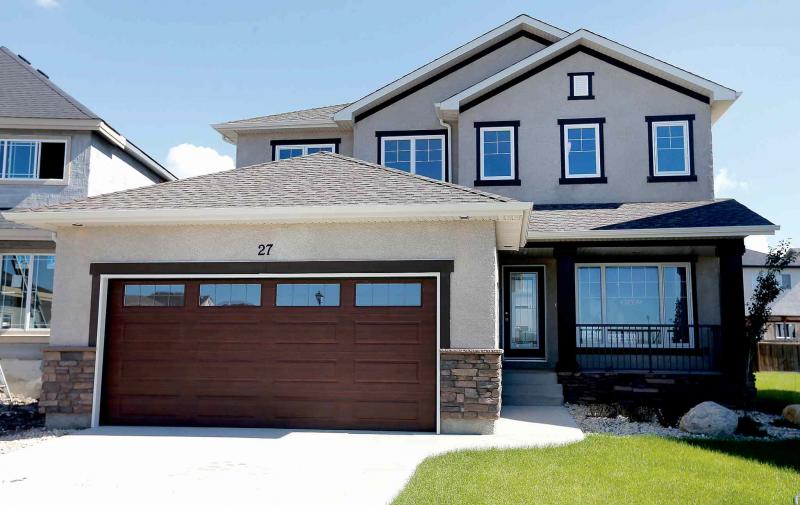 When you have a growing family and are looking for a new home, your wish list tends to be dominated by features starting with letter F.
Those features? None other than function, and flexibility. And, if possible, fully-finished.
Paul Saltel, sales representative for Ventura Custom Homes, says the Harvard Grande I-13 - found at 27 Wainwright Crescent in River Park South - meets all those prerequisites.
"To start off, this home offers over 3,000 sq. ft. of livable space spread out over three levels," he said. "You get 2,144 sq. ft. when you combine the main and top floors, and then you get another 890 sq. ft. downstairs. This is an inviting home with a great floor plan that's bright, open and very livable."
A big bonus comes in the form of the home's lower level which is fully-finished. Not only can a family simply move in and enjoy it, but they can enjoy a space that's extremely functional.
"You get an absolutely huge rec room that's big enough to easily contain a media area plus a games area. It's also a bright area -- there's an oversized window on the back wall (with angled drywall on its bottom sill) that allows lots of natural light to flow in."
The intuitively-designed area doesn't end there.
"There's also a private wing that holds a fourth bedroom and four-piece bath -- plus a flex room off the rec room that could serve as a den, toy room or storage room depending on your needs," said Saltel. "It's up to you."
Head up to the main level, and you find a (mostly) open-concept great room that features a T-shaped layout. To the left is an island kitchen; to the right is the family room; and in the centre, in a recessed area surrounded by five windows is the dinette area.
Two corner windows in the kitchen (over an undermounted double sink) and a huge picture window in the family room make for an area that's bathed in natural light.
"Our designers put in lots of big windows to ensure there's lots of light, and then added nice, high ceilings to allow light to flood the great room even more," he said. "The dinette area is a special area. With all the windows, it feels like a sunroom, and it also has a patio door that leads to a big back yard deck. The dinette area easily holds a table for four, but you could put a table for six to eight in without a problem."
Meanwhile, finishing quality is exceptional. Thanks to medium brown (engineered, hand scraped) maple floors, a plethora of hand-stained cappuccino cabinets, taupe/black/brown granite countertops and a taupe/off-white colour palette, the natural light is muted perfectly, ensuring sunglasses aren't needed to navigate the great room without being overwhelmed by an overly bright interior.
Features such as the eight-foot by four-foot island (with breakfast nook for two to three) and corner pantry add to the kitchen's already high level of functionality (it also features extra-wide aisles that promote ease of movement), while the adjacent family room is notable for a black (gas) fireplace set in a textured off-white tile surround that contrasts beautifully with the cantilevered taupe TV niche to its right.
An eight-foot-wide entranceway between the foyer and great room allows for seamless access to another space, this a flex room/dining room that measures in at an expansive 10.3 feet by 14.6 feet.
"Depending on your family's needs, it could be an office, computer room, sitting area or play area," Saltel said. "Even though it's an easily accessible space, it's defined by one-third walls off the family room and foyer, and, like the rest of the home, is a large picture window makes it a nice bright space. There's also a wing across the way with a door to the basement, laundry/mudroom and powder room."
As is the case on both the main and lower level's, The Harvard Grande I-13's second level features a floor plan that's bright, efficient and extremely livable. Light pours in from three windows set up high -- two over the foyer, and one on the front wall of a 10.7-foot by nine-foot space that lends some much-appreciated flexibility to the home's top-most floor.
"You get those windows up there because the foyer ceiling is 17 feet," explained Saltel. "It makes the foyer feel that much grander, and adds so much light to the second floor. People use the loft (positioned to the left of the stairs) as either a den, media area or fourth bedroom. About half of the families that buy this home choose to have it made into a fourth bedroom."
There's a brief hallway around which three bedrooms and a four-piece bath (with an acrylic dome light tub) revolve. Both secondary bedrooms are larger than the norm with big windows and lots of closet space, while the master suite qualifies as a genuine retreat from the rigours of everyday life.
"At 14.3 feet by 15.6 feet it's a king-sized master bedroom," he said. "It has a huge walk-in closet and an ensuite with a six-foot tempered glass/acrylic shower and maple vanity with his/hers sinks; it's also wired for sound. With its bright, spacious interior, more than 3,000 sq. ft. of bright, livable space and over $121,000 in upgraded options, this home is ready and waiting for a family to enjoy."
lewys@mts.net