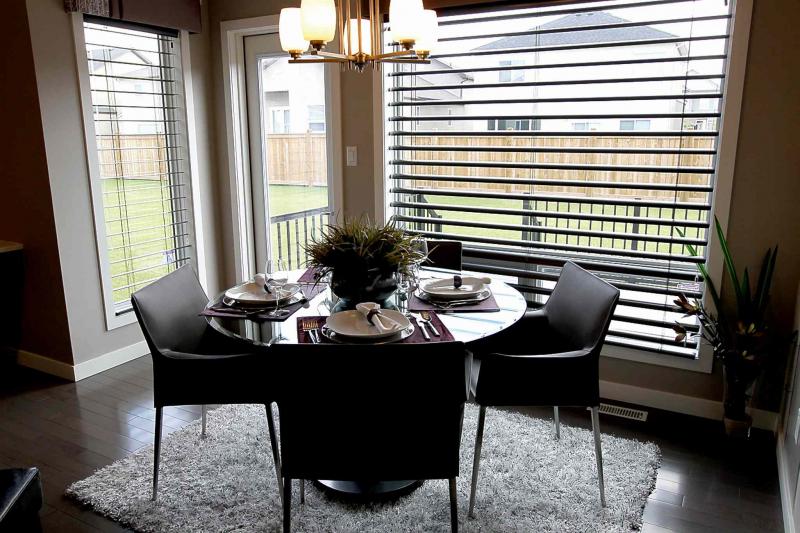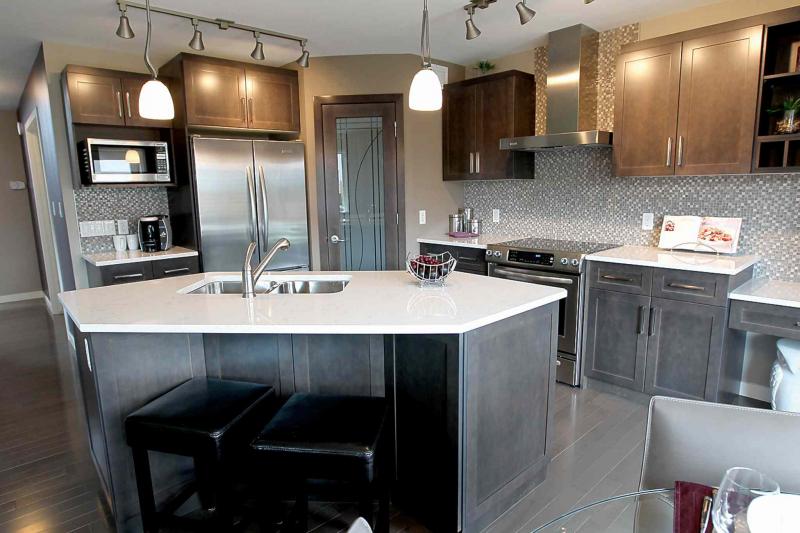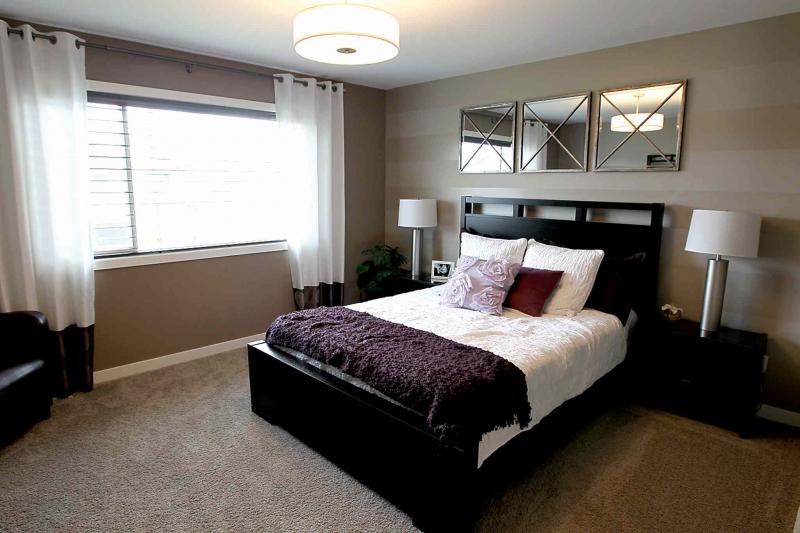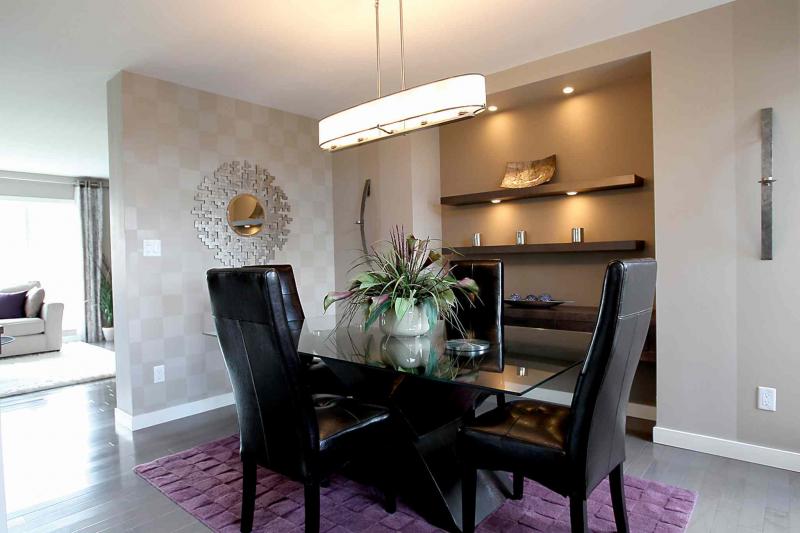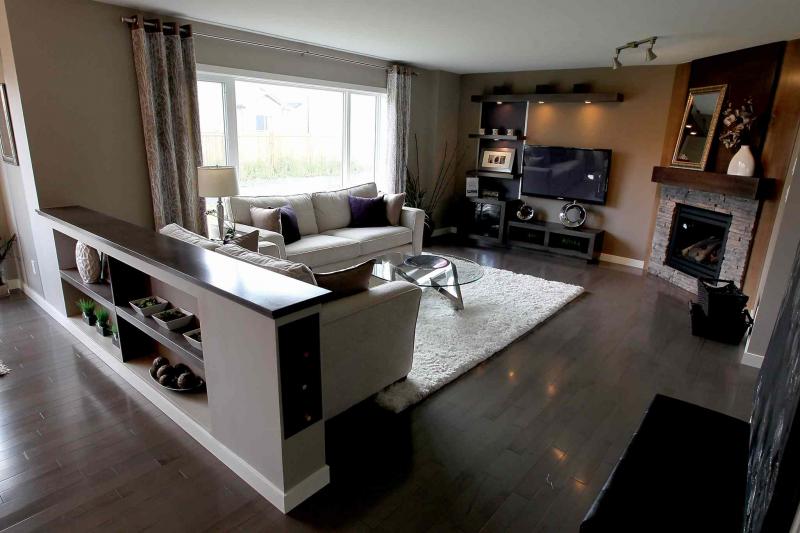 One of the keys to staying relevant as a new homebuilder is to keep learning from previous designs.
That's because as good as one design might be, it can always be modified to make it better. Turns out, 15 Grey Owl Place -- a brand-new design called the Hillcrest -- is the product of putting together more than one design.
"Randall Homes' design team actually took some of the best features from three homes and put them into this home," said Paul Michael Saltel, Randall's sales representative for 15 Grey Owl. "The result was a bright, spacious home that functions extremely well from top to bottom."
Perhaps the home's most striking feature -- the two-storey design measures in at 2,146 sq. ft., not including the lower level -- is its foyer. At approximately 12 feet wide by 41/2 feet deep, it possesses the depth and width required to make entry in the home a breeze.
More than that, the feeling of volume created by a vaulted ceiling and formal dining room to the right of the foyer makes it that much more user-friendly, said Saltel.
"A one-quarter maple-capped stub wall divides it neatly from the dining room, yet preserves the nice, open feel," he said. "And the vaulted ceiling and huge (arced) window above combines with all the space in front of you to create a grand entrance that invites you into the home."
Two other design features then catch your eye -- a powder room and laundry room set down three steps from the main floor, and a centre staircase defined by an anthracite maple bannister with tempered-glass inserts.
"The powder room, and laundry room, are accessible, yet neatly tucked out of the way," he said. "Because the laundry room and powder room are down three steps, that makes for a 10-foot ceiling, which in the case of the laundry room makes a good-sized space feel even bigger. Back out front, the glass inserts in the bannister maintain that feeling of space by opening up the stairs."
Another highly desirable feature can be found to the left of the stairs, added Saltel.
"There's a main-floor den with french doors, and a huge window. It's up front and out of the way, and is a great spot for a study or home office that you can deal with clients in, without disturbing everyone in the main living area."
Speaking of the home's main living area -- or great room -- its design is equally as clever as the home's front portion. In this case, Randall's design team got its proportion just right, as the kitchen/dinette area and family room are fabulously functional.
The kitchen's centrepiece is an angled, off-white quartz island that fits the space perfectly, while offering seating for two and a double sink. At the same time, there's plenty of room for a dinette for four, which benefits from being placed by a large window and door that lead to a composite deck with PVC railing out back.
A rich array of finishing materials then kicks in to add style to an area that's steeped in efficiency.
"The finishing materials -- anthracite maple cabinets, a (taupe/tan) tile backsplash, maple hardwoods and the quartz countertops -- give you a rich feel, making for a warm, bright and very functional space," said Saltel. "A corner pantry makes it that much more functional."
Meanwhile, the adjacent family room is an entity of its own thanks to a Randall trademark, a maple-capped, one-third wall with display shelving and wine rack on its end portion. Light pours into the space via another huge window; the space, while sufficiently spacious, feels even larger, as Randall's design team went the minimalist route with its built-in (maple) entertainment unit.
"The floating shelving, compact cabinet and big TV niche have been very popular with people -- everyone likes how subtle, elegant, contemporary and versatile it is," he said. "And the corner (gas) cultured stone fireplace finishes off the area beautifully. Overall, it's a great area-- its open design allows you to stay connected with guests, and the backyard deck extends the space for entertaining."
Head upstairs via the stylish staircase and you find an upper level loaded with light -- and functionality. That functionality starts with a handy loft area, said Saltel.
"It's a big space that can be used as a loft -- most people choose to keep it open -- or be closed off to use as a fourth bedroom. With its big window and the huge window over the front door below, the second floor is nothing but light and well-used space," he said. "There's basically no hallway, which allowed for the master suite, bathroom and other two bedrooms to be made as large as possible."
Space and light are abundant in the master suite, which measures in at just under 14 feet by 15 feet. There's also an abundance of luxury in the ensuite, added Saltel.
"First of all, you get a heated (off-white) tile floor, which people love," he said. "You also get a big jetted soaker tub (placed beneath two large obscured glass windows, a five-foot shower and an angled maple vanity that has a raised sink and that's surrounded by mirrors. It looks great, and opens up the space."
With over 3,100 sq. ft. of livable space (including the lower level), an intuitive layout, bright interior (big windows everywhere) and excellent finishing quality, the Hillcrest offers family-friendly style, function and value.
lewys@mts.net