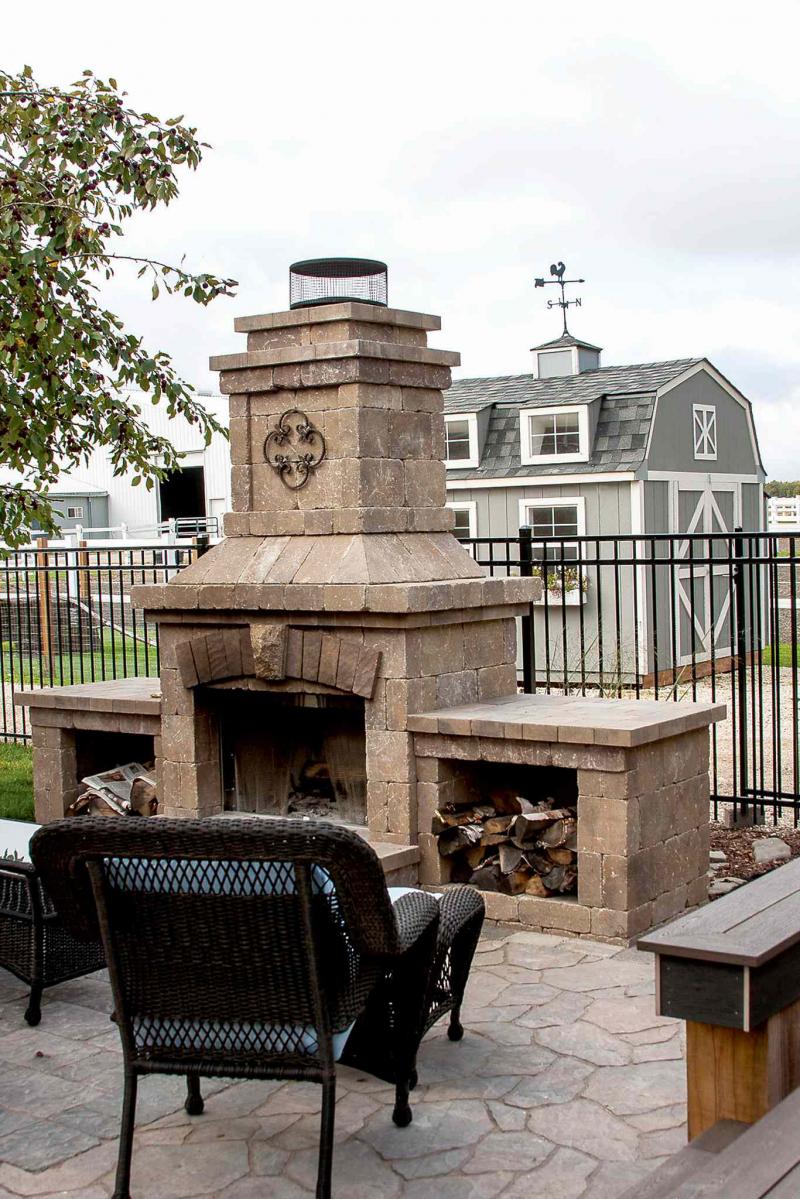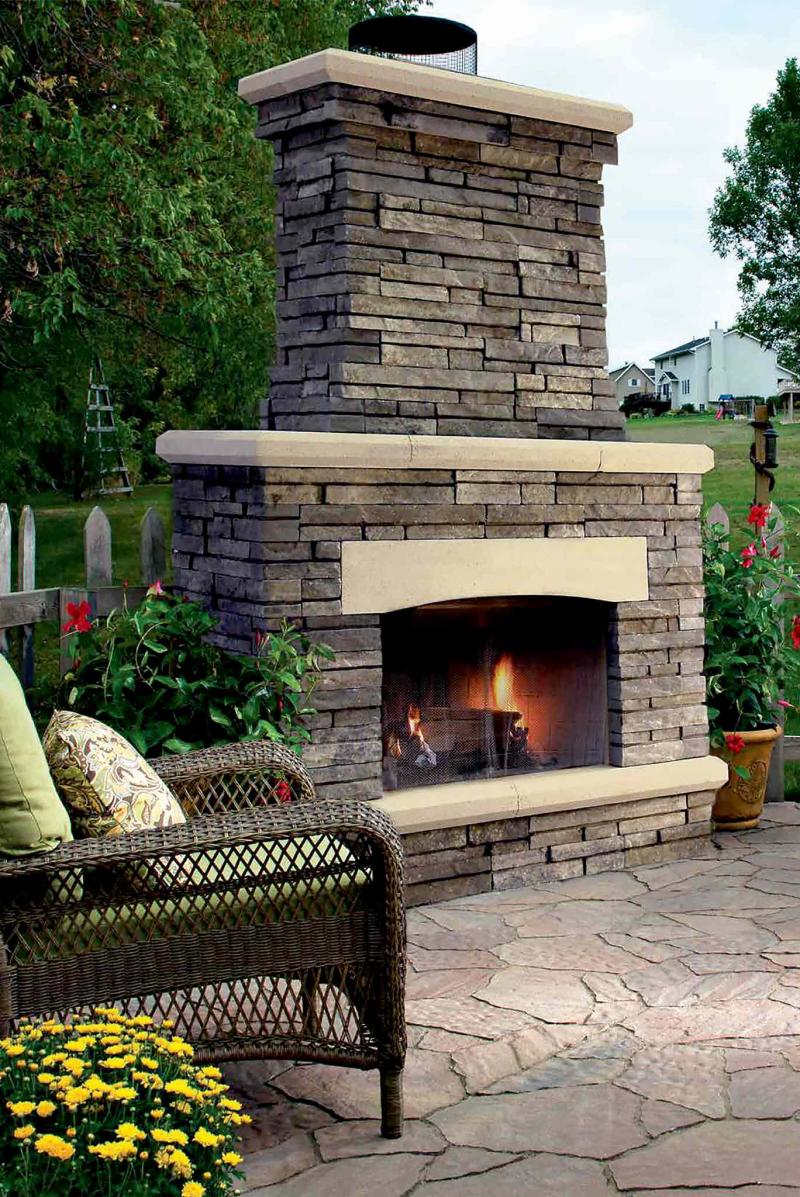 For landscape designer Colleen Watson, fall is one of the most exhilarating times of the year. The same goes for many homeowners, too.
What's driving them? Backyard projects that are nearing completion.
On crisp fall days when temperatures are in single digits more days than not, Watson has all the incentive she needs to add the finishing touches to outdoor projects. While every project is unique, bearing as it does the stamp of ingenuity and inspiration that each individual homeowner and landscape designer brings to it, there is always a project that raises the bar and sets a new standard.
When Watson, of Watson Designs in Landscaping, sat down to discuss ideas with homeowner Maggie McNaught, the plan was to incorporate a variety of hard-scaping elements into a largely undeveloped part of McNaught's landscape.
Zoned as limited agricultural but only minutes away from shopping and city services, McNaught has lived at her current residence for close to 27 years. The surrounding landscape is well-developed with mature trees and shrubs and includes an in-ground pool.
The entrance to the backyard, though, opened onto an unimaginative grassy area and was in need of a makeover.
As so often happens, the renovation began with the removal of some mature trees that were no longer thriving, opening up the area and creating a blank slate with loads of potential.
Framed by the sprawling canopy of a healthy mature crabapple tree and an unobstructed view of sunsets, the area is flanked on one side by the pool and its surrounding concrete patio and on the other side by a garage-sized shed.
Viewed from the house, that all-important vantage point when planning any landscape project, the main focal points at the start of the project consisted of the pool and, in the distance, a barn and a delightfully original chicken coop complete with cupola and window boxes.
McNaught envisioned a patio area for entertaining and a new use for the large shed, converting it into a heated, functional structure in which to overwinter her collection of tender shrubs and tropical plants.
It was her request, though, for a fire pit and a pergola that set the amazing transformation of McNaught's landscape into motion.
Fire pit? Why not an outdoor fireplace with a built-in hearth, suggested Watson, who has two other clients, one in Elm Creek and another in North Kildonan, who chose to add a wood-burning fireplace to their outdoor living rooms this year.
I will hazard a guess there isn't a neighbourhood in Winnipeg that doesn't have one or more residents who own a fire pit. Winnipeg's neighbourhood livability bylaw requires that every fire pit must be enclosed on all sides and have a spark arrestor, grille or mesh to cover the entire area of the fire-pit opening.
My neighbour hasn't heard of this bylaw, however, a Belgard outdoor fireplace addresses both of these requirements and more.
Watson contacted Lee Hotas, key account manager for Expocrete, a company that specializes in the manufacture of paving stones, stack stones and retaining walls and is also the exclusive supplier in Manitoba for Belgard fireplaces.
McNaught decided to go with a Belgard model called the Brighton. A modular unit made with precast materials, Hotas says that it comes entirely assembled with two main pieces, each weighing approximately 1,590 kilograms. Equipped with a fire box and flue, both in stainless steel, Hotas says all of the Belgard models are engineered and designed so smoke goes up, not out, unlike the enveloping smoke effect of a fire pit.
"An outdoor fireplace is definitely a step up," said Hotas who adds heat will not transpose out through the bricks.
Jason Druet, an authorized Belgard contractor and owner of JD Interlock & Landscapes, installed the McNaught's fireplace. The first step was to install a concrete pad designed specifically to support the weight of the fireplace. Next, a portion of the backyard fence was removed so the fireplace could be fork-lifted into place.
The fireplace stands almost 2.5-metres tall. McNaught chose two wood boxes, one for each side of the fireplace, for a total base width of 2.8 metres.
Once the fireplace was installed on the concrete pad, Druet set to work installing close to 74 square metres of Mega-Libre pavers, a product with irregular edges and low-lying surfaces to mimic the look of a natural stone patio.
"Manitoba's extreme temperatures cause the ground to heave and contract," said Druet, "so I suggest creating a 20- to 23-cm base for any kind of foot-traffic patio."
A subtle yet dramatic feature is the inlaid Mega-Bergerac stone in front of the fireplace, which creates the illusion of an intricately patterned area rug. With the addition of McNaught's wicker-style outdoor furnishings, the setting is cosy and intimate.
A concrete pad was also poured for the addition of a Belgard bar unit, complete with a stainless steel refrigerator and ample prep surface. Again, close attention has been paid to every detail, ensuring each component of the new landscape echoes the rustic, natural look McNaught prefers.
In all, Watson project-managed six contractors for the installation of the McNaught landscape.
Joel Ott, owner of Deckworks, worked with Watson to design and build a pergola that would not only serve as a focal point but also an architectural structure that would provide some daytime shade as well as nighttime lighting.
Building on the rustic theme, Ott selected rough-sawn fir timbers for all of the pillars and beams. The finished pergola stands 3.6-metres high, or 2.7 metres from beneath the beams. Each of the 30 cm by 30-cm-thick beams are supported by steel techno posts that are sunk approximately three metres into the ground for the utmost in lateral strength.
Over time, the colour of the fir will weather from its glowing orangey-brown to a natural wood colour similar to cedar.
During the construction stage, the pergola design was modified to accommodate ambient low-voltage LED lighting placed discreetly on the underside of the rafters.
The nearby crabapple tree and newly planted Amur chokecherry maple trees are also illuminated in the evening with low-voltage lighting. Ott also installed flush mounted LED stair lights on the newly constructed PVC decking adjacent to the converted shed, now fitted with garden doors.
Greenery flanks the walkway leading to this new multipurpose area designed for relaxing and entertaining. One of the final touches included applying a stone veneer to an existing poolside concrete half-wall. By selecting a smoky colour scheme with sandy tones to match the colour variations in the new patio, the two areas of the landscape now meld seamlessly.
Would it be the same without the outdoor fireplace? Certainly the fireplace elevates the overall landscape with stunning effect.
Belgard fireplaces start at $5,000. Currently there are two authorized retailers, J&D Penner and Lacoste Garden Centre.
Do-it-yourself options are also available. Another of Watson's clients decided to assemble and install a Barkman fireplace this summer on their property in Elm Creek. Wayne Patram, product development manager for Barkman says it is essential to begin with a solid foundation that is perfectly level.
Sold as a kit that starts at $2,600, the Barkman outdoor fireplace weighs about 450 kilograms.
"We've seen the popularity of the kits absolutely explode in the past couple of years", said Patram.
Manufactured at Barkman's operation in Steinbach, Patram says demand has been so great, the summer has been spent filling back orders. Barkman kits are available at larger garden centres such as Lacoste, St. Mary's and Ron Paul.
How easy is a kit to assemble? To test Barkman's instruction guides and online videos as well as the ease of assembly for even the most novice buyer, Patram hired a group of university students with no experience in brick work. With the concrete base already provided and only a hammer and a level, they assembled the fireplace in less than three hours.
Is the crackling fire of an outdoor fireplace in your future?