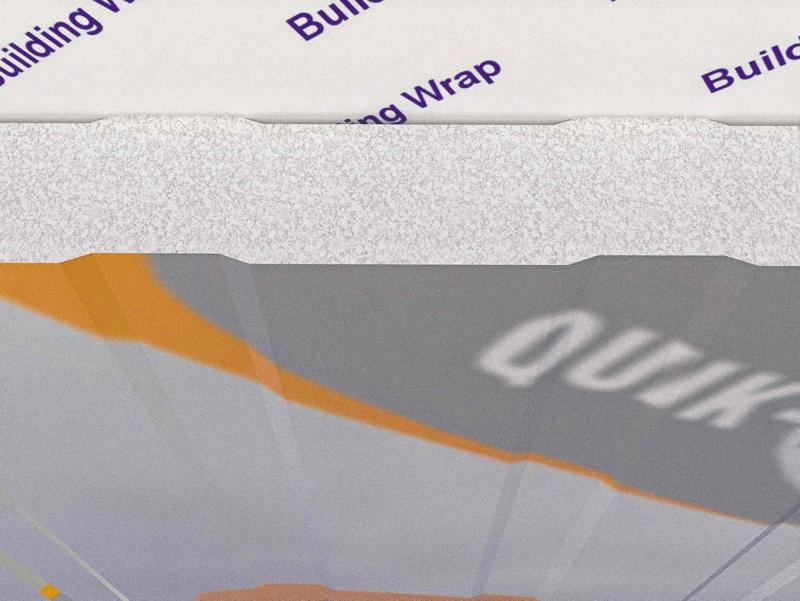 A new product designed and made in Manitoba is making inroads in eliminating double vapour barrier in homes and buildings.
Designed by Winnipeg-based Quik-Therm Insulation Solutions, the product -- Solar Dry -- is unlike any other product on the market, said Quik-Therm's founder, Ted Cullen. "To the best of my knowledge, there's no other product that allows moisture to disperse as well as Solar Dry does."
In order to understand how Solar Dry works, it's important to get a handle on how double vapour barriers occur. In a nutshell, conditions for a double vapour barrier are created when a lack of ventilation causes moisture to get trapped between insulation placed on a home's interior and exterior walls.
That can lead to the formation of mould, rot and mildew, which, as it increases over time, can cause health issues.
"Solar Dry is designed to breathe," said Cullen, adding it was initially designed for Vancouver's damp climate to mitigate moisture issues. "It's a (patent-pending) high-performance, continuous rigid expanded polystyrene insulation system with built-in drainage planes and rain screen capability. Its contoured design allows walls to breathe, drain, dry and disperse moisture."
Not only has Solar Dry been designed to breathe, its design provides a margin of error when installing it. "Until now, contractors and do-it-yourselfers have had to install (interior and exterior) insulation flawlessly to avoid creating a double vapour barrier," said Cullen. "It's not only very effective, it's also very easy to install."
Master renovator and builder Grant Sakiyama, who's using Solar Dry for exterior insulation in a cutting-edge new home he's building in Charleswood, concurred.
"I'm impressed with the fact there's a drainage plane behind the insulation that allows it to breathe," said Sakiyama. "My crew has also found it very easy to install. It cuts nice, applies easily and the specialized tape that comes with it does a great job of sealing panels together. Its tongue-and-groove edge also allows it to lock accurately and snuggly for a good fit."
Cullen said there's another advantage that comes with using Solar Dry. "There's no thermal bridging," he said. "Because the insulation is continuous -- there's no framing on the wall that separates the insulation panels -- there's little or no air leakage. When you apply Solar Dry to a home's exterior, you get an effective R-value of 27. Moisture build-up and thermal bridging won't be a problem."
He added it's a product that can be used by professionals and do-it-yourselfers alike. "Solar Dry is a great product for folks who like to do their own work -- it comes with instructions that tell you how, and where to fasten it. Even if it isn't installed perfectly, it will still perform well. The same can't be said for conventional insulation."
Sakiyama said that Solar Dry -- which has been on the market for about four months -- truly works. "It's a superior product," he said. "It's easier to work with, is efficient and is more cost-effective for my clients. After using it and seeing how well it works, I'd recommend it for anyone to use."
Solar Dry is available through Brock White, Quik-Therm's exclusive distributor in Winnipeg.
lewys@mymts.net