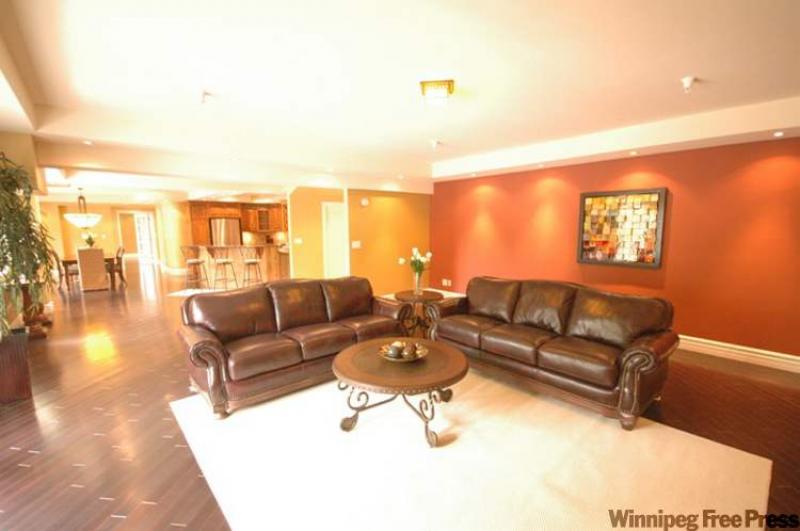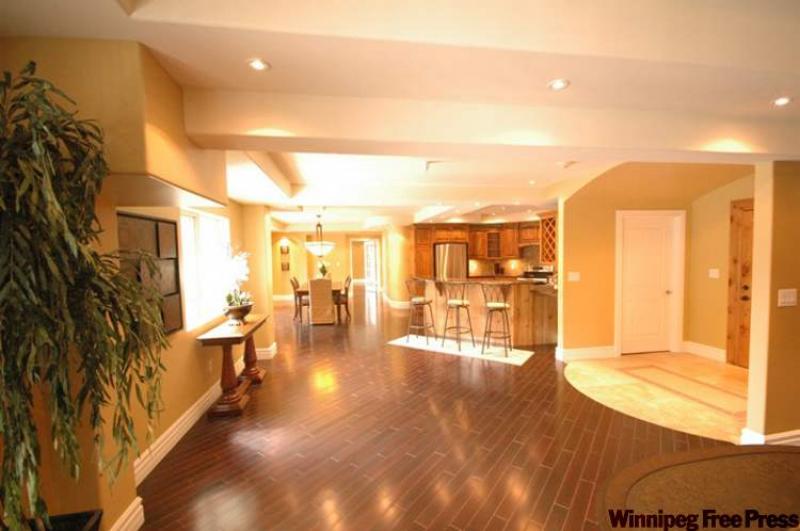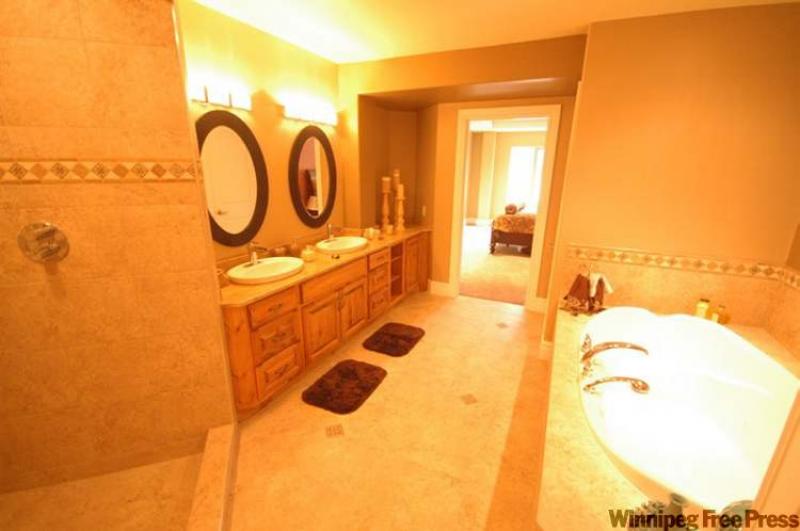 IT may have taken a long time to come to fruition, but the end result was certainly worth the effort. Despite the lengthy delay and construction hurdles that had to be overcome to build Academy Manor, one local builder has set a new standard of luxury in Winnipeg condominiums.
The enterprising local builder, who did not wish to be named, took his vision to create an unrivalled, unique, top-of-the-line condominium residence and turned it into a reality in creating Academy Manor at 85 Academy Rd. The exclusive new condominium project occupies a prime piece of land in the heart of one of Winnipeg's most established and desired neighbourhoods, right across the street from St. Mary's Academy and a stone's throw from the Maryland Bridge.
"It was a dream that became a vision that became a reality," says realtor Tom Blumberg of Monopoly Realty, who is marketing the project. "No corners were cut here -- it's high, high end."
Academy Manor features only a handful of made-to-measure condominiums. There are 14 suites in total on four floors, ranging in size from 1,100 to 4,000 square feet. Six of those are already occupied and several more sales are in the works.
"These are unique residences," says Blumberg. "They are custom condos in the heart of River Heights."
Where the majority of condominium projects tend to take a cookie-cutter approach to building the same type of suite throughout a project, Blumberg says the builder took an entirely different approach to Academy Manor.
"When you buy a condo they are cut from a box," he says. "These are made to measure -- every floor plan is different and all of the finishing is unique."
Not only do they range in size, the condos also cover a broad range of prices. The 1,100-square-foot condo that is currently listed has a price tag of $393,000, while the penthouse suite that covers over 4,000 square feet will likely hit $1.5 million.
That's an average cost of about $350 per square foot, notes Blumberg. While the price tag may be a bit higher than most other condominium projects, the difference is in the quality and the fine finishing that sets Academy Manor apart. Handcrafted details and touches like curved walls, tray ceilings and large balconies are standard features in most of the units.
In fact, just about everything was finished to the highest standards, or "over spec'd" as Blumberg points out. From the exquisite solid alder wood doors gracing the entryway of each unit to the multitude of huge windows in every suite, no expense was spared in creating a private enclave for a few select residents.
Classic luxury is a term that could be broadly applied to the whole project, but each suite is unique with its own layout, style and finishing. Touches like solid wood walnut floors and tile imported from Italy make each unit its own.
The piece-de-resistance of the project is the two-storey penthouse suite, which covers a corner of the third and fourth floors. The 4,500-square-foot residence is luxury at its finest, yet neatly concealed on one side of the building. The two-storey condo features a soaring ceiling with gorgeous detailing and floor-to-ceiling windows that flood natural light into the large space.
"It's definitely for the luxury buyer," Blumberg says.
While all of the suites have access to heated, underground parking that is completely concealed from the street, two of the units have a private access to their own garage. One suite has a double attached garage while the other has a triple-car garage, a real rarity in the condominium world and especially in Winnipeg.
With its location right on busy Academy Road, the potential for traffic noise was high. Yet even at rush hour on a weekday afternoon, there was no sound due to the soundproofing built into the project.
"It's testament to the construction," notes Blumberg. "The builder invested in things like a concrete subfloor and it was soundproofed to the max."