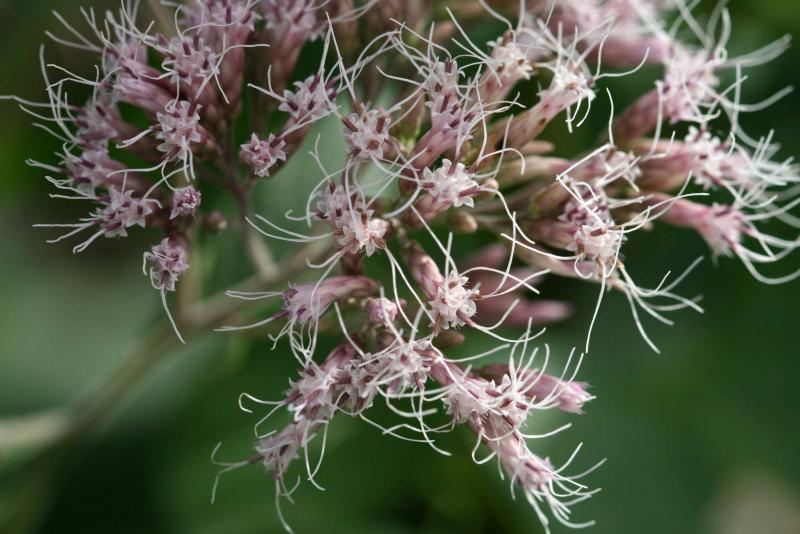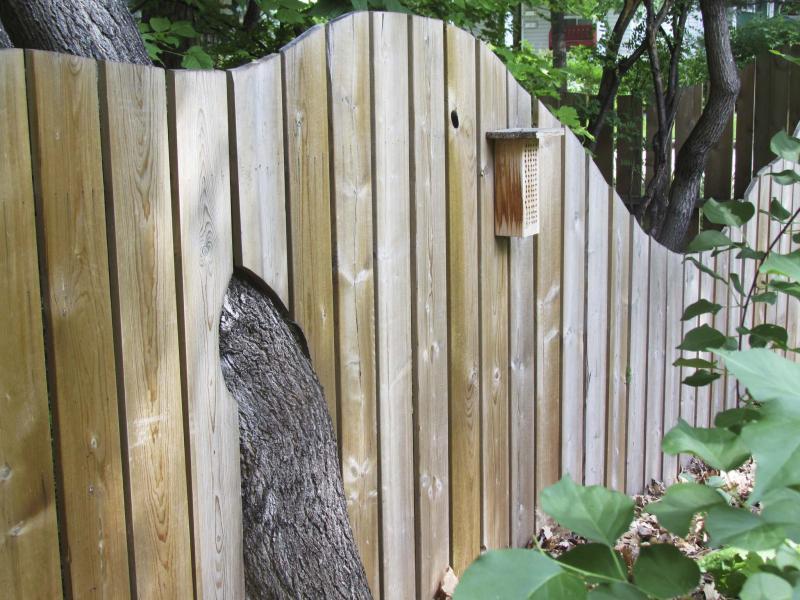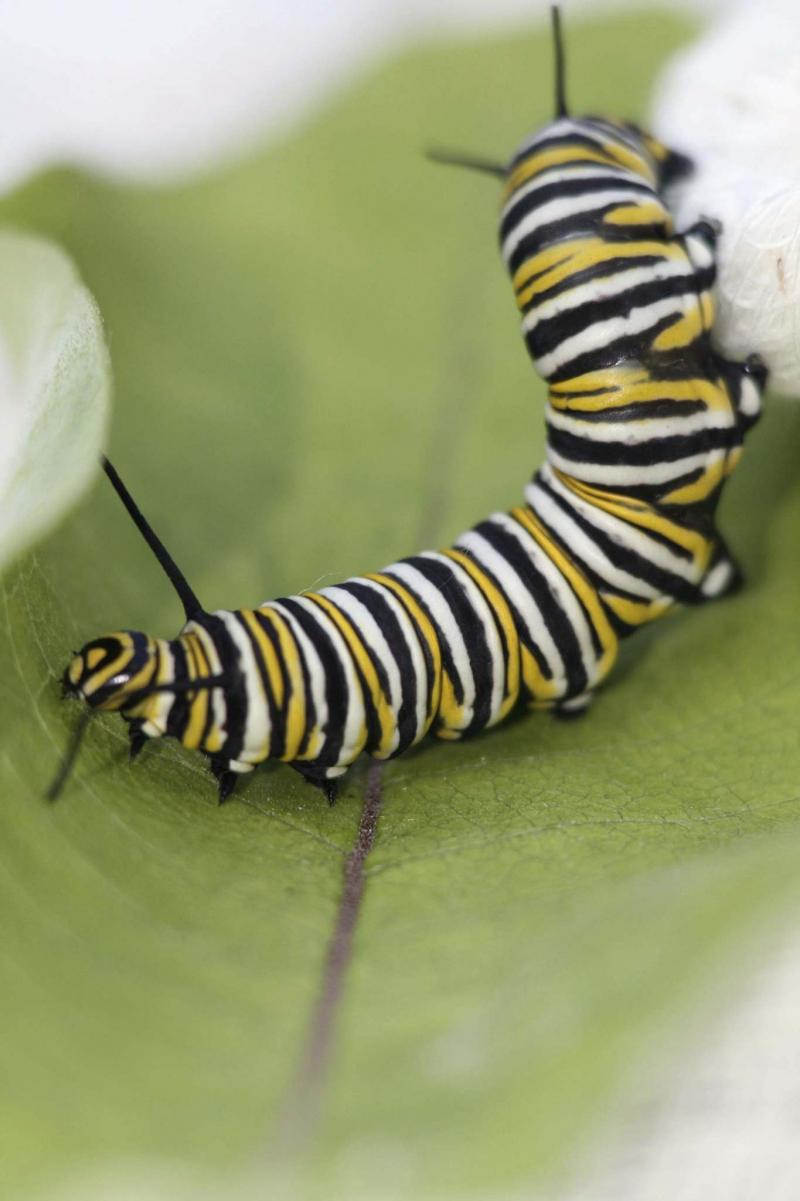 Warnings in the news are sometimes taken with a grain of salt. We gasp momentarily, commiserate briefly and even question the accuracy of what leading researchers and experts tell us — all before moving onto something else that will hopefully make us feel better.
There is, however, a huge developing story in our own backyards: populations of pollinators, both bees and butterflies, are steadily decreasing. Some of the reasons cited are loss of habitats worldwide, the effects of climate change, diseases, mites and pesticide use. The fear factor is that the threat to pollinators is so nasty the next generation will be scrambling to grow their own food. This vital connection between pollinators and food security, however, fails to resonate with some — despite the fact that 75 per cent of the foods we eat need pollinators in order to reproduce. Why are some gardners reluctant to act responsibly in the face of declining pollinator populations?
For one thing, vanity trips us up. Hole-ridden leaves, the first signs of mildew and a bug eating its way through an otherwise pristine leaf — these are the things that send us running to the tool shed for a chemical solution. In order to meet our persnickety needs and their bottom line, horticultural producers grapple with how to supply insect and disease-free plants without using pest management chemicals, especially those that are neonicotinoid-based.
Neonicotinoid pesticides are known to be readily absorbed into plants. Earlier this year, Maryland became the first American state to ban neonicotinoids after losing 60 per cent of its hives in 2015. In addition, seven Hawaii bee species have been placed on the United States endangered species list. In Canada, as scientists on the Committee on the Status of Endangered Wildlife in Canada (COSEWIC) advise that there's an urgent need to protect six wild bee species, including the once common Yellow-banded bumblebee. There is currently a petition by Friends of the Earth to Catherina McKenna, Canada's minister of environment and climate change, to provide biodiversity reservoirs and prohibit the use of neonicotinoids.
While research is ongoing as to the damaging effects of neonicotinoid residues, found in pollen and nectar, to pollinators, the good news is that there's growing use of greenhouse biological controls as part of an integrated pest management strategy to mitigate the effects of pesticides.
As the growing season winds down, what should homeowners do this fall to protect pollinators and other beneficial insects? And what can we do next year when the growing season starts again?
Dave Nickarz and Laura Rawluk are among the many Manitobans who've installed butterfly houses and mason bee houses in sheltered locations throughout their landscape. Nickarz added a small roof to his mason bee houses to further protect the inhabitants from the elements.
Mason bees are solitary bees. Valuable pollinators, they are unlikely to sting. It's recommended to gently move your mason bee house at this time of year to an unheated shed. This will provide the overwintering bees with added protection from parasites or predators.
Sarah Semmler, entomologist and director of the Living Prairie Museum, says that her favourite advice at this time of year is to take a hands-off approach to garden cleanup. We know the drill – cut down and discard any diseased material but leave most perennials standing for the winter. "Leave leaf and grass litter on the ground, pithy stems and open soil in which to burrow," Semmler recommends. "All serve as shelter for mature bumblebees, caterpillars and other overwintering species."
The Viceroy butterfly, which has similar colouring to the Monarch, overwinters as a caterpillar. In her excellent book, Manitoba Butterflies: A Field Guide (Turnstone Press, 2013) author Simone Hébert Allard describes how the Viceroy uses dried up leaves to make itself a tube, or hibernaculum, in which to overwinter.
The Compton tortoiseshell, a butterfly Hebert Allard says was abundant in Manitoba this summer, overwinters in wood piles, under tree bark and in unheated buildings such as sheds. The Black swallowtail, a more familiar species, overwinters as a chrysalis, attaching itself vertically to a plant stem, rock or other vertical surface. Hebert Allard says that she has never found the chrysalis. "If we clean everything up in the garden," she says, "who knows what we are throwing out."
Both Semmler and Hebert Allard tout the importance of being able to identify insects. Are you one to step on or squish everything that moves in your garden? Stop. Learn to identify the physical characteristics of invaluable insects such as the Monarch butterfly whose life cycle includes four stages — egg, larvae (caterpillar), pupa and adult. The Monarch caterpillar has black, white and yellow bands. Be curious and protective. Make room in your garden for its primary food, such as common milkweed or swamp milkweed.
Hebert Allard recommends planting nectar rich plants such as Joe-pye weed flowers. Its large clusters (up to 15 cm) attract many pollinators including butterflies and bees.
There are many benefits to growing native plants. Native pollinators, for example, are more likely to make a beeline for non-hybrid varieties of plants and seeds that originated locally. Kelly Leask, manager at Prairie Originals in Selkirk, Man., explains it in a nutshell. "Basically a native plant is one that evolved here naturally and has undergone thousands of years of research and development by Mother Nature for survival in this climate," Leask says.
Giant hyssop (Agastache foeniculum) is both a bee magnet as well as a hardy, zone 3 native variety with significant aesthetic value in the landscape. This spring I came across an attractive hybrid called "Mango Tango" Anise hyssop. With a compact habit (35 cm) and aromatic foliage topped with spikes of rose-tinted, mango-orange flowers, who could resist this zone 6 hybrid beauty bred for improved performance? Native pollinators certaintly couldn't. Given a choice, and with far less infatuation with the unfamiliar than the rest of us, visiting bees to my backyard ignored the showy newcomer and greedily visited the native selection.
Semmler says that sometimes when horticultural varieties are selected for colour and shape, they]re not always selected as well for reward production, that is, the amount of nectar that the plant produces. The showier or longer lasting flowers on new hybrids may be tempting, however, native plants are a reliable source of nectar and pollen production.
In addition to being adapted to our native conditions, the life cycles of native plants are in tune with native species of bees and butterflies, Semmler says. They consistently flower and die back at about the same time each year without the risk of longer flowering periods that can disrupt the natural cycle of our pollinators.
Likely we'll continue to indulge our fascination with new hybrid cultivars next spring, but native plants must be invited to the party. Choose wisely, however, and match your site to a plant's needs as this reduces the risk of plant stress which can open the door to pests and disease and the urge for a chemical solution.
Want to learn more? Jackie Avent, director of sustainability at FortWhyte Alive, invites you to check out their NatureScape program, which provides information on how to increase the biodiversity in your garden and attract more pollinators.
colleenizacharias@gmail.com