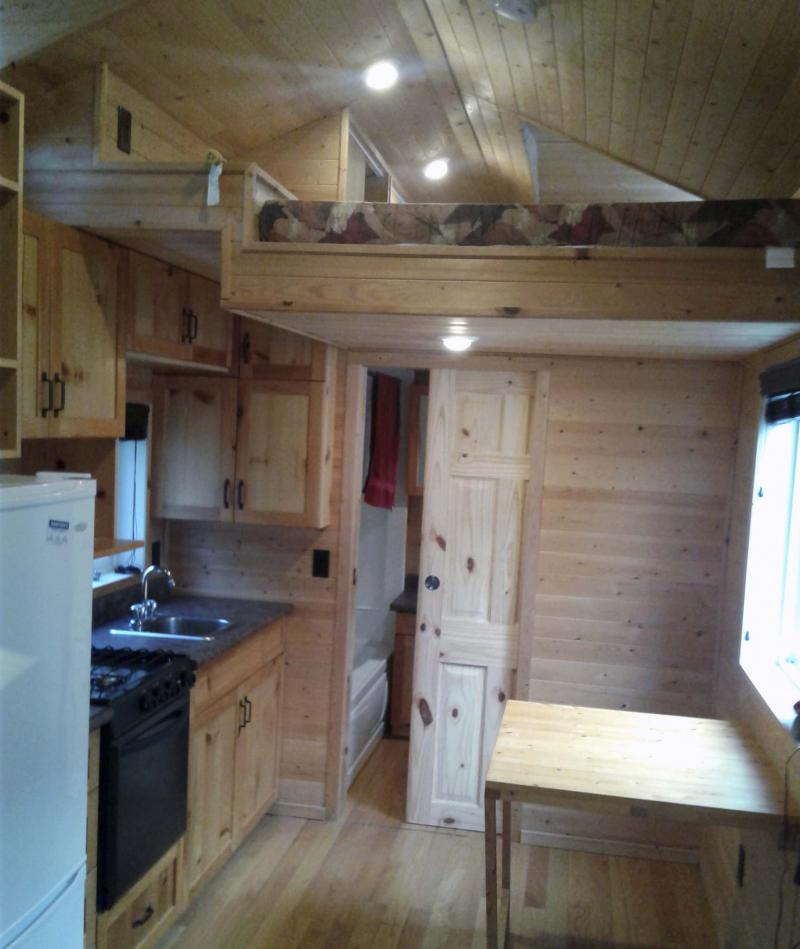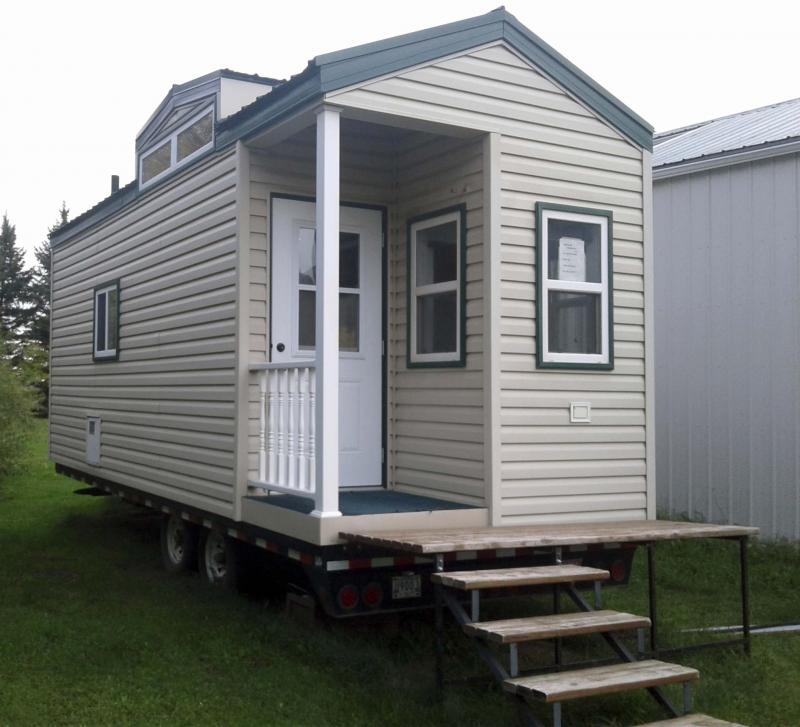 When it comes to affordable housing in the years to come, size definitely matters.
And that, dear homebodies, is why the tiny-house movement is gaining ground.
Thetinylife.com goes straight to the bottom line: "So, what's the alternative to this high cost of living? One solution is to live smaller, tiny-house costs are much lower than a full-size building."
Understandable when you consider the average size of a tiny house, according to thetinylife.com, is between 100 and 400 square feet.
What? Wouldn't that be like living in a garden shed, or even an outhouse maybe? No, actually, it wouldn't. It is amazing how comfy a house this size can be.
Before I introduce you to the tiny house I found for sale here in Manitoba, let me just say that after doing the due diligence, I can tell you there is not a very active tiny-house scene happening here locally at the moment.
No doubt, there are enthusiasts working towards creating an awareness of the advantages of tiny-house potential hereabouts, and even some business activity, but the motherlode of information I browsed through for today's column came from Tiny Home Alliance Canada. You can find them at tinyhomealliance.ca
And of course, my finely honed investigative reporter skills led me to the tiny home before you today, built by Ken Sawatzky of Speerhead Enterprises Ltd. in Altona, with major assistance from sons Nolan and Dylan.
"Come to think of it," Ken says, "I was actually the one doing the assisting. Nolan and Dylan did the lion's share of the building."
What a nice Dad.
And what did they build?
"Back in 2013," Ken says, "I decided it might be a worthwhile idea to design and build a tiny home for potential use in the pipeline industry. Also, for tiny-home possibilities in general."
Although the pipeline prospect didn't pan out, Dad and sons, nevertheless, built a terrific tiny home, specs as follows:
It is built on a 24-foot trailer, two-inch-by-six-inch floor and walls and two-inch-by-eight-inch roof with six-inch R20 insulation. The complete interior is done with pine boards, including pine cupboards and a solid-pine slide-out bathroom door.
The space also includes a full-size bathtub/shower.
Oh, full size. Now that is luxury.
It features a queen-size loft bed, air conditioning, two electric wall heaters, pot lighting, a full-size fridge, fold-down table, 10-gallon water tank, five-gallon hot-water tank and a 20-gallon sewage tank (playoffs, beer, good move).
The living area is eight feet by 24 feet, which gives you 192 square feet, an eight-foot-by-eight-foot loft adds 64 square feet, making for a whopping 256 square feet of luxurious tiny-home living.
And because it's on a tandem axle trailer, you can tow it anywhere you want.
"Tows easy," Ken says.
"100 km/h with my F-350, and a comfortable 90 km/h with my F-250."
I can see myself in 10 years or so, living in a solar-powered tiny home on a small acreage, but it would have to be a tad larger than 24 feet. It could work out, because Ken says if he designed another of these, it would be done on a 34-foot trailer. I wonder if I should put my order in now?
If this is still available as you read this, you may be surprised to hear the price is a very modest $19,000, plus GST. If indeed it's already sold, and you're thinking Ken might perhaps build you one for that, ah... no.
"It cost considerably more than that to build five years ago," Ken says, "so I'm letting it go at a 'gently used' price."
Wow, I'll say. Steal of a deal, actually.
Tiny homes. Cheaper living equals more travel! More old cars! I like it. Things that make you go "hmmmm?"
Comments or feedback, love to hear from you!
lmustard1948@gmail.com