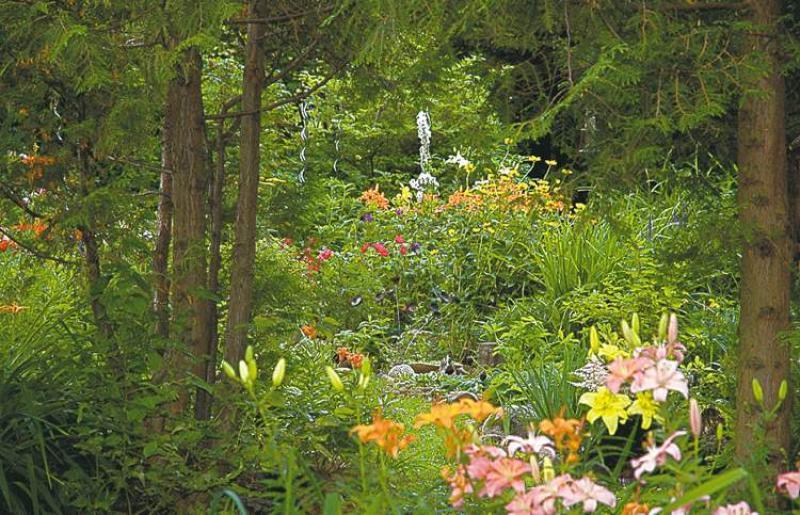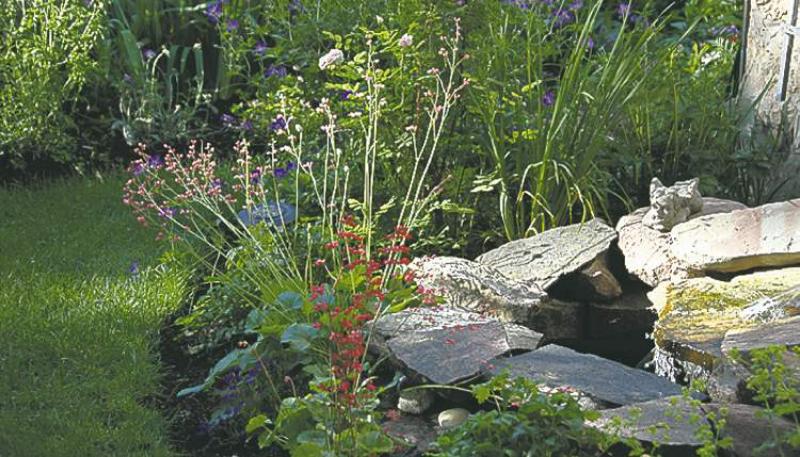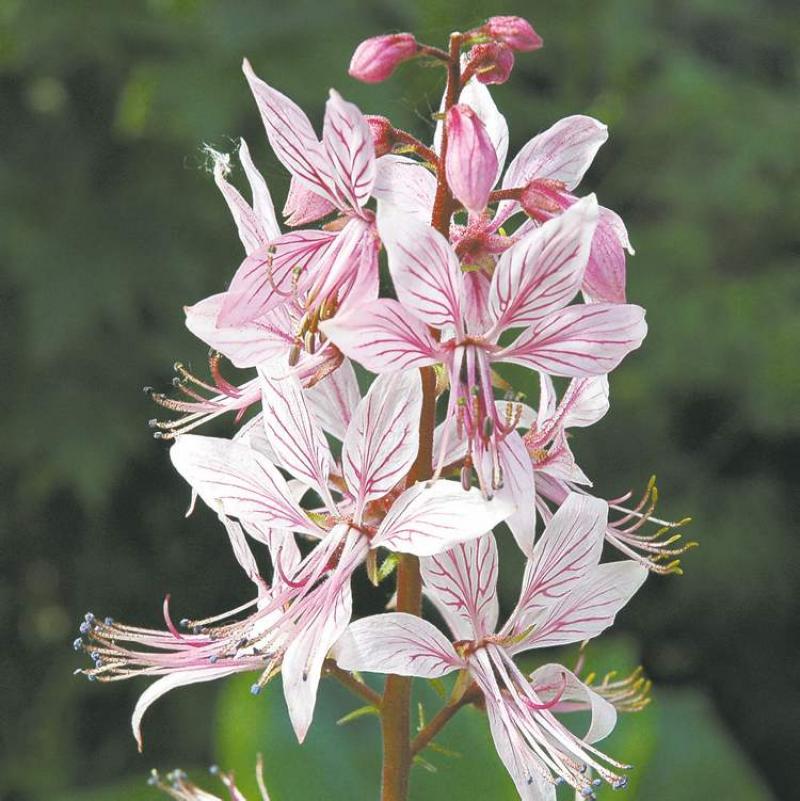 Cabin fever, anyone? The cure awaits in our gardens just as soon as the remaining snow melts.
We're all in need of some horticultural therapy.
Maurice Larson, outdoor horticulture supervisor at Assiniboine Park, finds the remedy by escaping his office computer for a few hours to indulge in propagating tender green plants in the conservatory greenhouses.
Louise Shachtay teaches in the horticulture program at R.B. Russell School in Winnipeg. She's trained in horticultural therapy under the guidance of Mitchell Hewson, the guru of horticultural therapy in Canada, and is completing horticultural therapy courses and internship through the Horticultural Therapy Institute in Denver.
Schachtay strongly believes the benefits of hort therapy are evident not only in teaching vocational skills, but also benefit our physical, emotional, spiritual and social health.
"Nature and healing are the simplest real partnership," Shachtay said. "From a young child, I was always exposed to nature in some way -- exploring the clover growing in the grass or in the forest exploring trees, leaves or moss, or in the fields of barley or wheat on the farm, observing and feeling all around me. The connection with nature and horticulture teaches us about life."
Horticultural therapy is also used within rehabilitative and community settings. Shachtay has visited the Cedar Creek Corrections Center in Washington, which has sustainable and horticulture programs for inmates.
"Plants and nature do not judge," she said. "It does not matter if persons have mental illness or substance abuse, cognitive or physical disabilities -- the benefits of using horticultural therapy are not only immediate, but lifelong."
Today's contributor is Becky Slater, a physiotherapist who works at the Rehabilitation Centre for Children. Slater is an adherent of "Shinrin-yoku," a Japanese expression for "forest bathing" and a proven formula for reducing stress and helping us to relax by stimulating our five senses in the garden.
Colleen.Zacharias@gardensmanitoba.com
Gaze out the window at slowly melting snowdrifts and wet muddy streets and you know outdoor gardening is impossible this April.
So why do we have this deep longing for winter to finally end, and a powerful urge to get outside? Is it just for the warmth of the spring sun on our faces, or is it something deeper -- biological or molecular perhaps?
"Shinrin-yoku" may have the answer. It's a Japanese expression for "taking in the forest atmosphere" or "forest bathing." Inspired by ancient Shinto and Buddhist practices, the discipline of shinrin-yoku is generating a great deal of discussion and research into how nature can reduce stress, increase concentration and help us relax.
I'm not an expert in this area of study, but it has certainly engaged my family in discussions about why we love to get outside and start gardening each spring. Shinrin-yoku is not just a feel-good idea. It's supported by a research project at the Forestry and Forest Products Research Institute in Japan, which is studying, through field tests, hormone analysis and brain imaging, the biological response in humans to being outside in nature and away from our artificial environments.
What are some of the physical changes that take place in us as we anticipate spring and start to get outside into our gardens? Why, in fact, do we want to garden?
This research project has found it not only makes us feel good, it makes us healthier. Experiencing the forest or garden with our five senses (sight, smell, hearing, touch and taste) can change our body's physiologic reactions. Our blood pressure, respiratory rate, heart rate, blood glucose and stress hormones all go down. Our concentration goes up, and we are awakened, soothed and more comfortable as we breathe in the forest air, look at the natural environment, touch plants and trees and hear running water.
Gardening isn't just the beauty we create, it's the health benefit our body craves and receives that drives us outside to rake our lawns, trim our trees, dig the earth, plant a garden and harvest the fruits of our labours. Research has shown the smell of a pine or cedar tree in the natural environment causes our blood pressure to go down. Limonene, pinene and cedrol are some of the scents (phytoncides) found in trees and plants that are being studied for their physiological effect on stress in humans.
When, for example, natural concentrations of certain phytoncides are inhaled by stressed people in urban settings, their heart rate, blood pressure, blood sugar and respiratory rate drop. There is good evidence, as well, that 40 minutes of shinrin-yoku reduces salivary cortisol concentrations which are an indicator of stress, a problem that can result after a long winter indoors.
Snowbanks and snow-covered gardens limit our shinrin-yoku time, and that makes us unhappy. Maybe that's why we look at gardening magazines and visit garden centres hoping for some physiologic change in our winter-weary bodies. We can't wait to smell the flowers, walk under a cedar tree, feel the dirt under our fingernails and plant a rose that smells of a sweet phytoncide. We crave the gurgling sound of water in a garden pond and the smell of fresh compost -- that wonder of winter's collection of kitchen scrapes, eggshells and coffee grounds.
Soon, we'll experience the first bulbs of spring -- perhaps the blue-flowered muscari armeniacum -- rising up out of the soil and smell the delicate flowers of philadelphus spp. (mockorange) or syringa spp. (lilacs) whose intoxicating fragrance waft throughout the neighbourhood.
Convalaria majalis (lily of the valley), a perennial that makes its appearance year after year, is famous as a source of perfume. Just don't taste that one because it's poisonous.
The rough bark of diablo ninebark, or the white papery bark on a birch tree, or pots full of succulents that are fuzzy or sharp -- all are unique textures that beg to be touched. We look forward to planting and picking the first herbs of summer, such as fresh basil, sage and oregano, which cover our fingers with pungent oils and add their wonderful tastes to fresh pesto. Try planting annuals such as nicotiana, just one of the many flowers that perform at night with scent and luminous colour.
Dictamnus albus (gasplant) is an underused long-lived perennial (20 years or more) with volatile oils in the flower bud and seeds that can be ignited with a match. Its lemony fragrance and exploding seed capsules, which disperse seed, makes it a stimulating perennial. The oils may cause dermatitis for some, though, so this one is not for tasting.
Tomato plants, however, are not only fuzzy to touch but fragrant and tasty when their wonderful fruit is ready to eat in September.
The prospect of digging a new garden so we can enjoy another viburnum, serviceberry or dogwood with their early flowers that attract bees and hummingbirds in the spring, or cedar waxwings to eat the fruit in the summer, is all part of shinrin-yoku. Don't we all need a dose of shinrin-yoku and the health benefits that come less easily to us during our Prairie winters?
Plan to get outside and work the earth, plant a tree, smell a dianthus and eat a mint leaf -- or enjoy its taste in a mojito! Our five senses will be stimulated in the garden, and we'll all feel better.