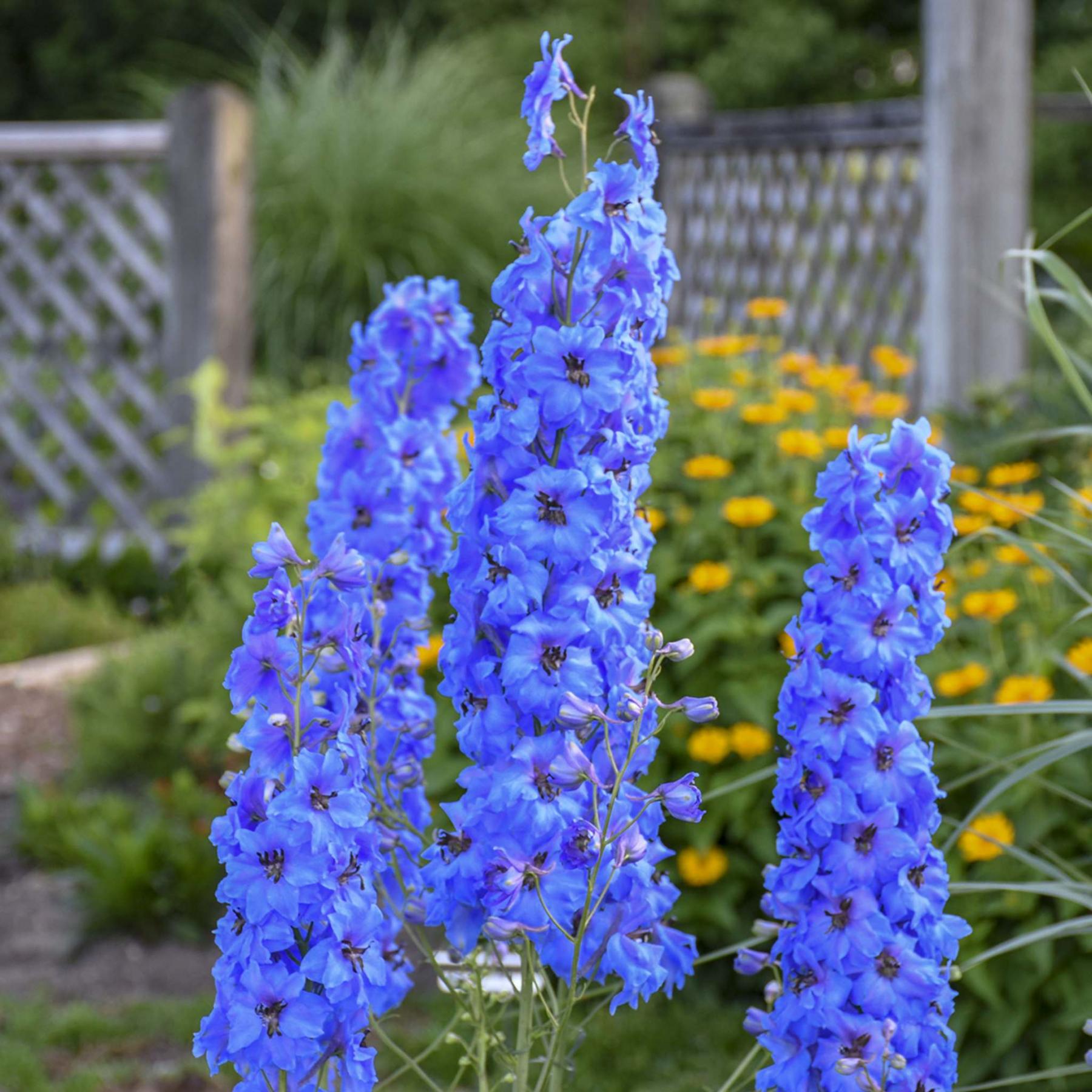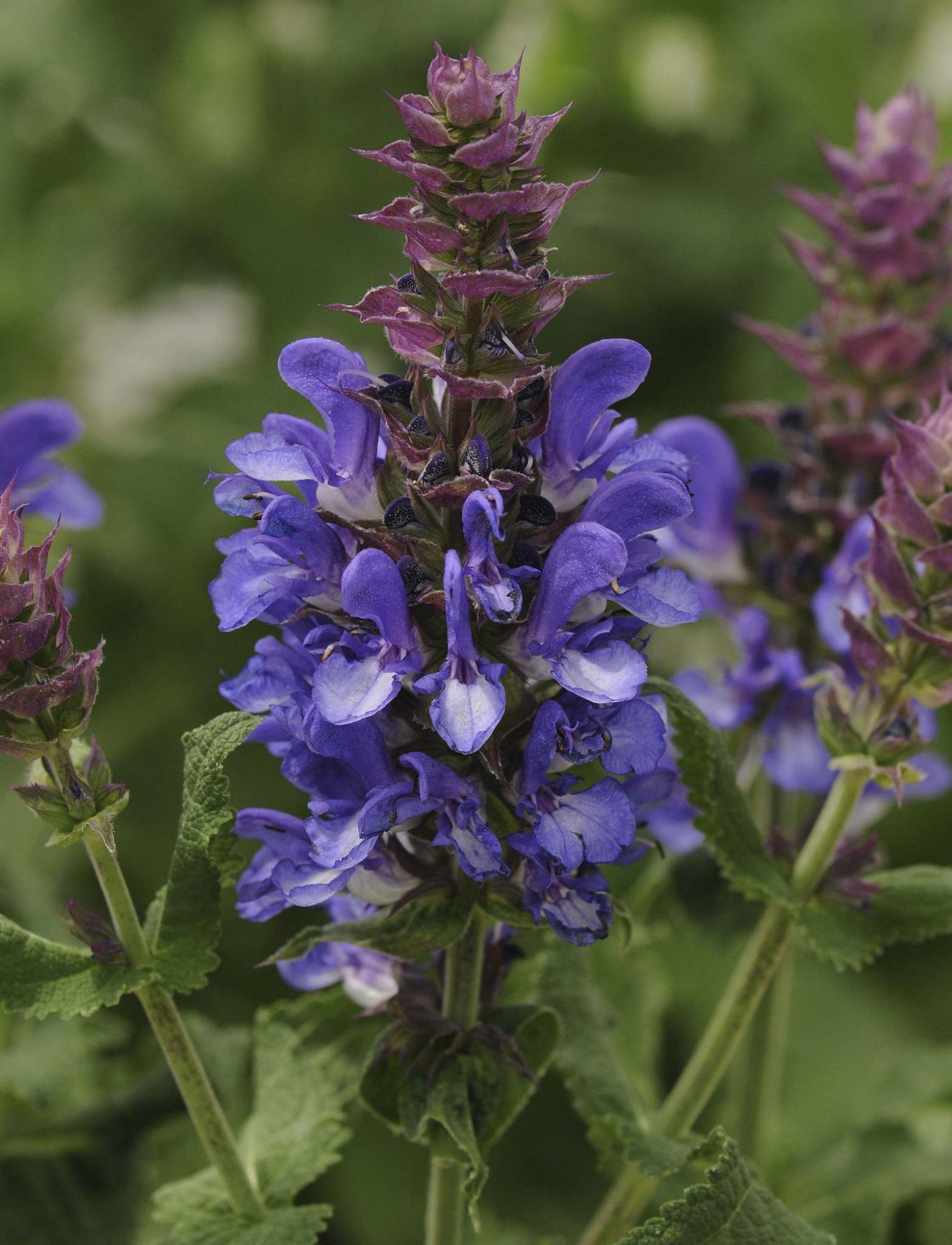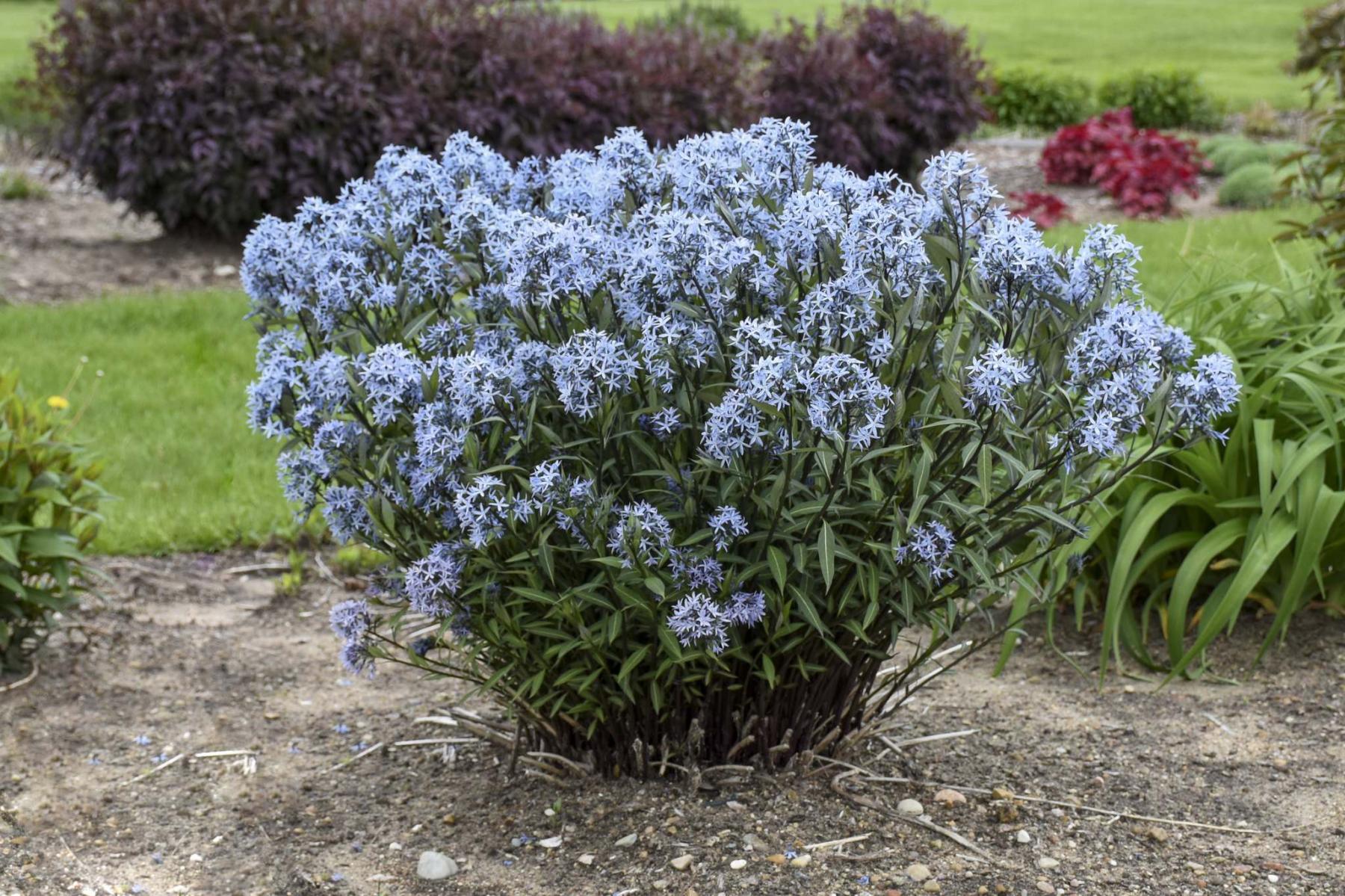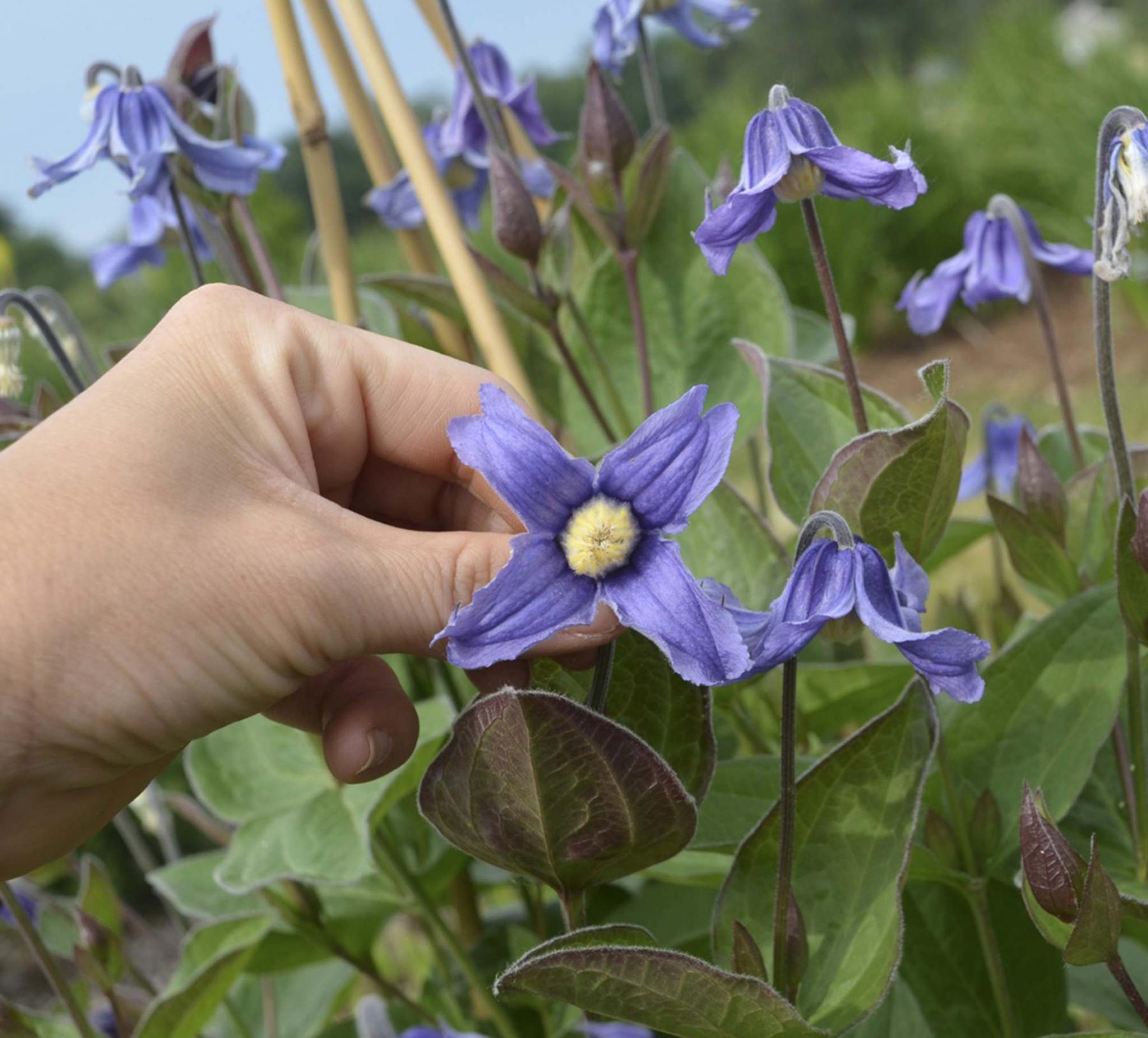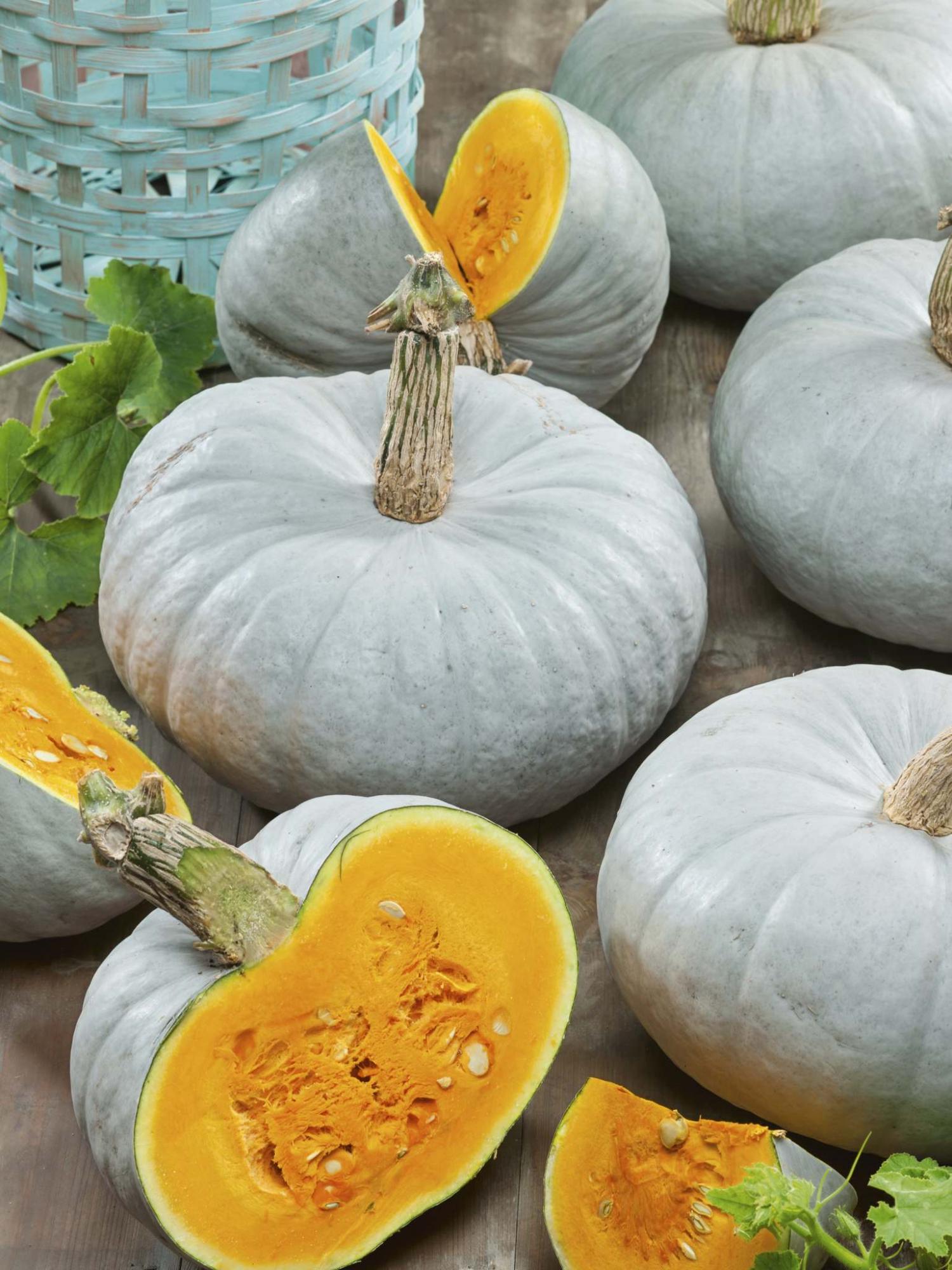 Consumers can expect Pantone's selection of Classic Blue as its colour of the year for 2020 to influence everything from interior paint colour to fabrics for cushion covers and bedspreads as well as fashion and accessories. But will the colour of the year announcement affect your plant choices? The 2019 colour of the year was Living Coral, a warm pink orange. I can safely say Living Coral had little influence on my plant purchases. The colour blue in the garden, however, has immense appeal to gardeners on many levels.
Blue is considered a cool colour and can be effectively used in the garden to create a perception of spaciousness. When blue plants are combined with mauve and grey plants, visually the plants appear to recede into the border. A background of blue-flowered plants — say, for example, Blue Boy clematis or Veronicastrum virginicum Culver's Root — draws our eye upward toward the sky making a small space feel light and airy.
In announcing the Pantone colour selection for 2020, Leatrice Eiseman, Executive Director of the Pantone Color Institute, said that Classic Blue provides an anchoring foundation and lends itself to relaxed interaction. Nicole Bent, co-owner of Shelmerdine Garden Centre, concurs and says that using colour combinations of blue, gray, purple, indigo, even black, give a garden space a sense of stability and calm. Shelmerdine will offer a tempting array of plants this spring with captivating blue tones.
Deanne Cram, greenhouse manager at Shelmerdine, says a blue-flowered must-have perennial is Amsonia. Commonly known as blue star, Amsonia tabernaemontana pushes up green shoots from the soil in spring that by late June are fully adorned with round clusters of light periwinkle blue star-shaped flowers.
Native to North America, Amsonia is a lovely newcomer to our local garden centres. Two varieties we may see this spring are Blue Ice (zone 3) and Storm Cloud (zone 4). I picked up Storm Cloud a couple of years ago and it survived unscathed the harsh 2018 winter.
Colour blocking in the garden makes a dramatic and unifying statement in a garden design that is dominated by a tapestry of different colours. Consider nepeta for a vibrant sweep of blue at the front of the border. With a dizzying number of nepeta varieties to choose from, Cat's Pajamas is the new kid on the block. So purr-fectly pretty is this nepeta variety that it has already been selected as Proven Winners National Perennial of the Year for 2021.
What are its main advantages? Cat's Pajamas has a tidy ball-shaped habit and compact height (30 to 40 cm). It blooms about two to three weeks earlier than its taller cousin, 'Cat's Meow'. The dark flower stems hold indigo blue flowers from stem to tip with rosy purple calyxes.
Vertical accents have design impact while repetition can be used to project movement. With a dainty mature height of about 90 cm, Stand By Me clematis is an exceptional non-vining herbaceous bush clematis that gives a stellar performance in flower beds. Plump indigo blue buds open to blue bell-shaped flowers. I added three to my garden in 2017 and supported each with a circular 90 cm high steel obelisk for a topiary effect. With rapid bushy growth, Stand By Me soon fills the obelisk with blue blooms and striking green foliage with bronze undersides. Stand By Me is deer resistant. I think I will plant two more.
Of course, delphinium varieties offer an amazing colour palette of blue shades. Too tall for you? Cram suggests Delphinium elatum Million Dollar Blue, a shorter option that is a mere 70 to 90 cm tall with abundant true blue, semi-double blossoms on what are said to be very erect stems. Interestingly, in addition to being cold hardy to our zone 3, Million Dollar Blue has excellent heat tolerance.
Phlox, an old-fashioned flower, is suddenly everywhere with many new varieties to choose from. Cram recommends Phlox Blue Paradise. Introduced by none other than Piet Oudolf in 1990, Phlox Blue Paradise is distinguished by flower colour that transitions from pale blue to dark violet blue. It can appear a deeper blue or almost purple depending on the time of day. It is drought tolerant once established. Shy away from phlox because of its reputation for mildew? This variety is mildew resistant. Simply do the right thing by ensuring even soil moisture and adequate air circulation.
Just when you thought you had enough salvia in your garden, along comes Salvia Blue Marvel. Winner of a prestigious Plantarium gold medal, Salvia Blue Marvel boasts the largest flowers of any Salvia nemorosa. In addition, this violet blue salvia with a paler throat is a hardy first-year flowering perennial and reblooms reliably. Blue Marvel's compact height of 25 to 30 cm makes it ideal for the front of the border or in containers.
Eileen Rosen, a Winnipeg gardener, grows an enviable blue border of Geranium Rozanne which was selected as the 2008 Perennial Plant of the Year. Some plant catalogues classify Rozanne as zone 5, and others, zone 3. "I do not go by zones as much as growing conditions," says Rosen. For winter, she covers Rozanne with leaves.
Nigella Love-in-a-Mist is a breathtaking annual with sky-blue flowers followed by decorative seed capsules. Grows easily from seed.
You wouldn't of course want to limit your palette to any one colour. Gertrude Jekyll, famed British plantswoman whose influence still resonates today, said in her book Colour Schemes for the Flower Garden (1908), "Surely the business of the blue garden is to be beautiful first, and then just as blue as may be consistent with its best possible beauty." Renowned for her skill in colour theory, Jekyll said that the blues will be more purely blue by "the juxtaposition of rightly placed complementary colour."
Blue with white is a classic combination that works equally well for borders or containers. This can be achieved as easily as filling a border with Summer Clouds Larkspur, a dwarf bi-coloured Delphinium grandiflorum cultivar with a height of only 25 to 30 cm. This low growing perennial has deep blue flowers with white centres and a long bloom period (early summer to fall).
Complement a classic blue and white planting scheme with a silver-leaved annual such as new Makana Silver artemisia which forms a soft, billowy mound. Nothing could be finer, says Cram, than juxtaposing blue and silver plants with the chartreuse foliage of Aralia cordata Sun King which has been named as the 2020 Perennial Plant of the Year by the Perennial Plant Association.
Blue blends very well with pink or pale yellow for a relaxing effect. For adventurous contrast in the garden, juxtapose blue and orange which are opposite one another on the colour wheel. Pumpkin Blue Prince has it exactly right with its cool blue flattened shape and splendid, deep orange flesh. Early to flower and fruit which makes it ideal for short season gardeners, Blue Prince is a 2020 All-America Selections edibles winner.
I'll have a blue, blue garden this year with a rich mixture of shapes and other colours, too. How about you?
colleenizacharias@gmail.com