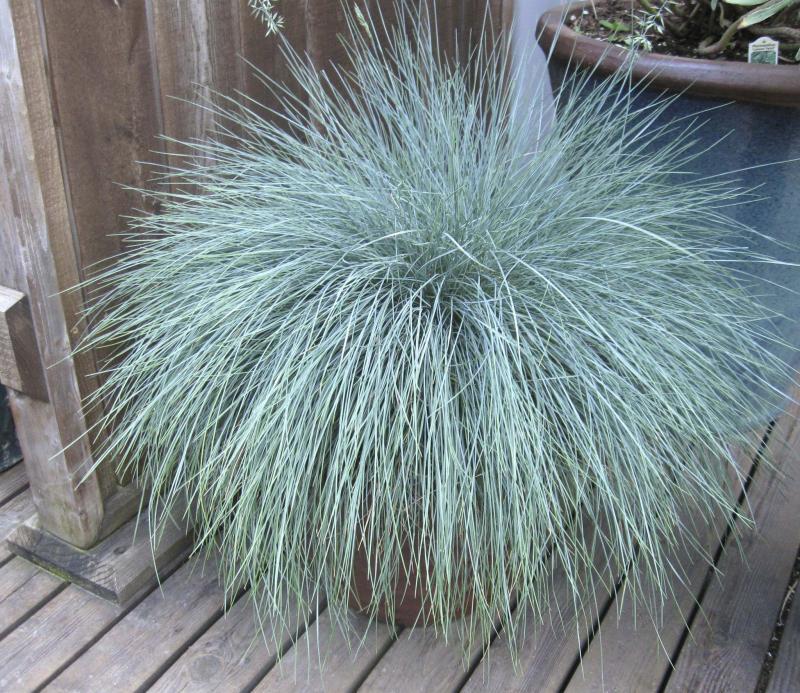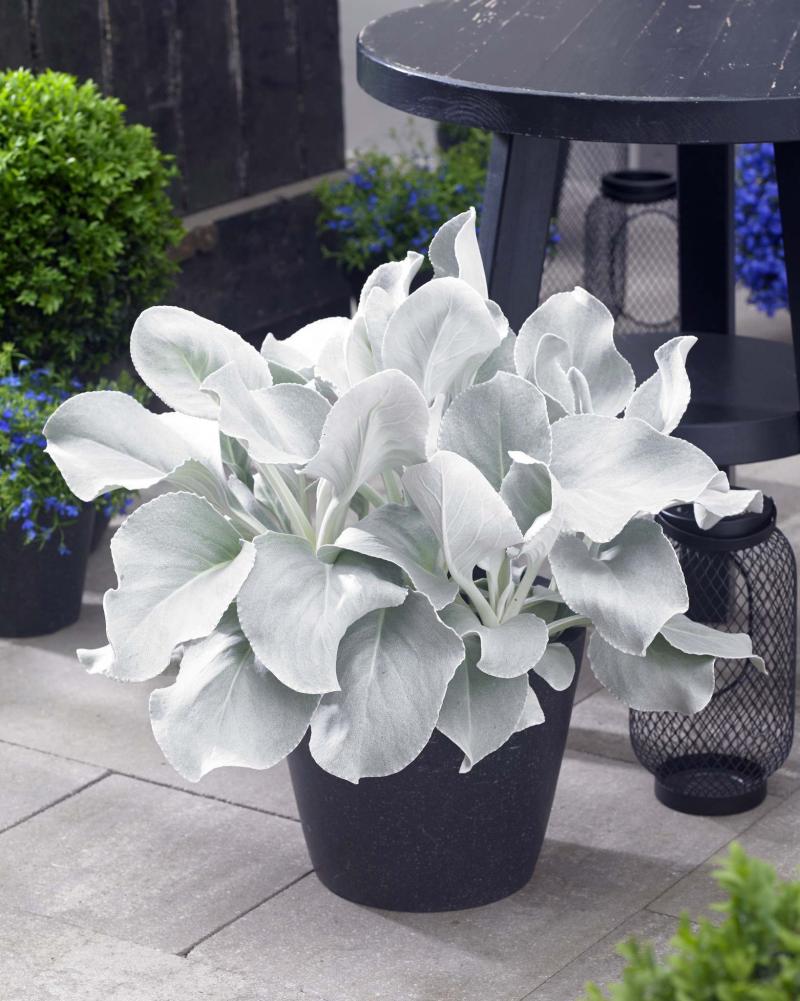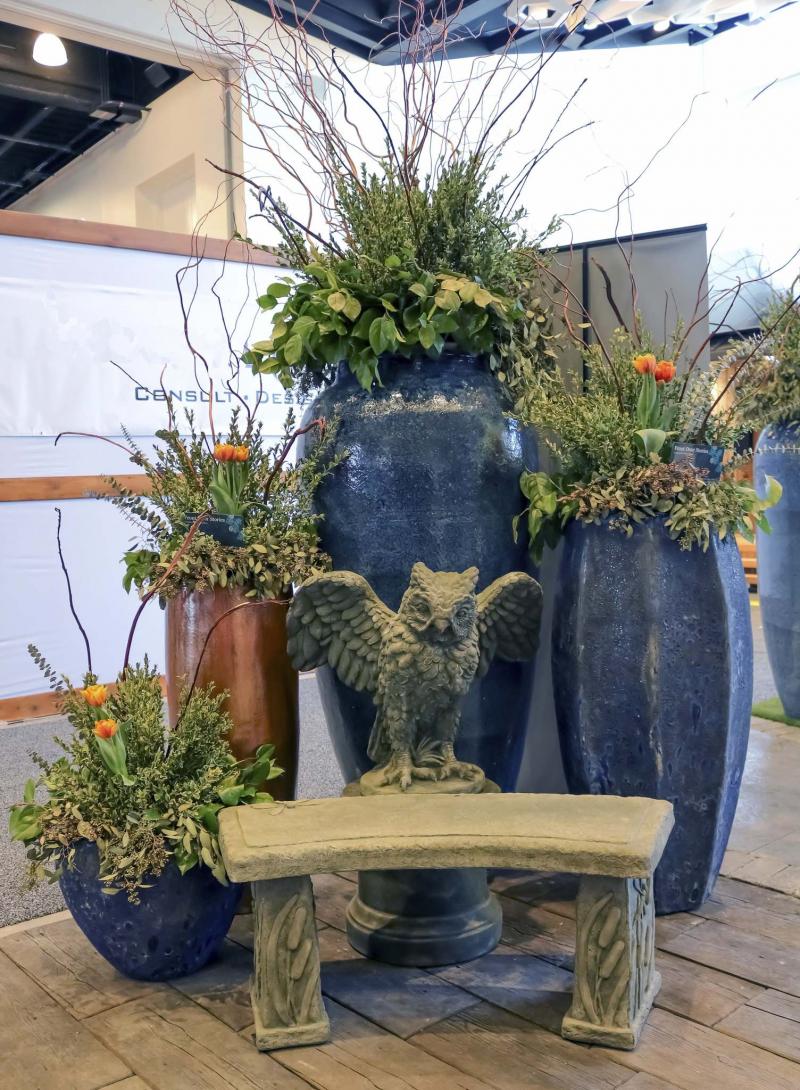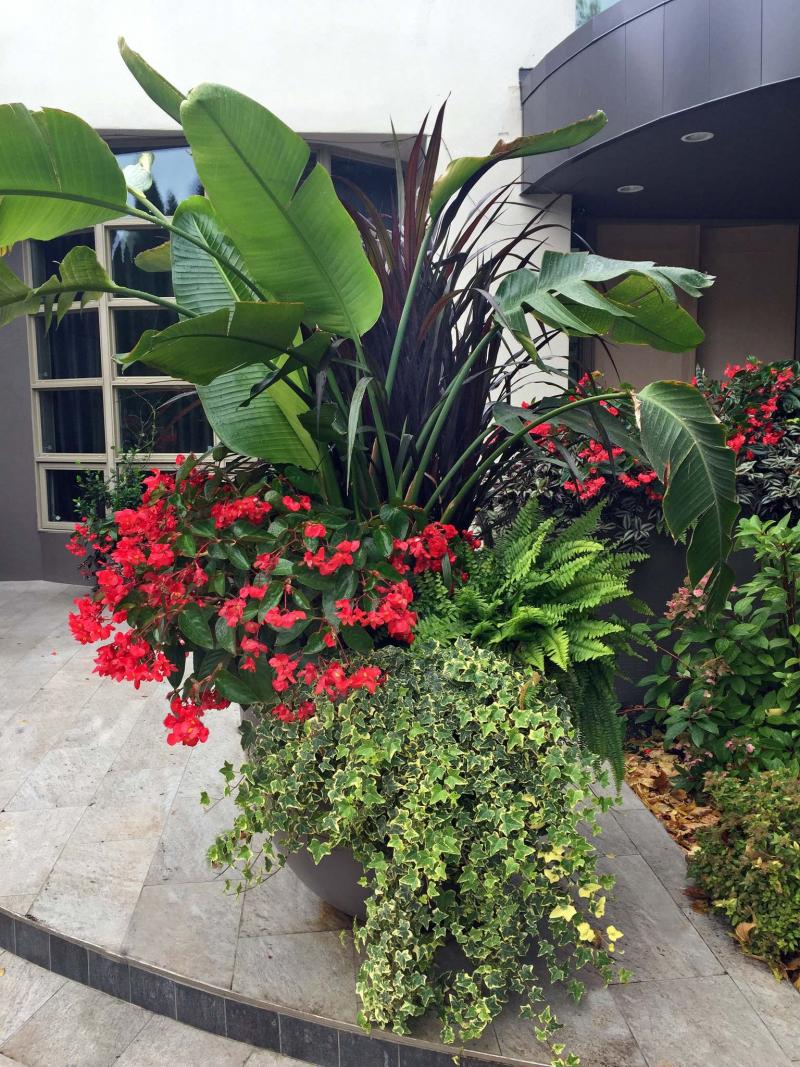 Creating and designing a container garden provides a wonderful start to the growing season. The types of pots you choose and where you place them in your garden space, either alone or in a grouping, are important considerations. Of course, in addition to designing plant combinations that are complementary and eye-catching, ensuring the right potting mix and a supply of available nutrients is integral to a beautiful and healthy container display all season long.
Sharlene Nielsen takes all of these things into account whenever she creates container gardens for her clients. As the owner of Front Door Stories, Nielsen's keen design sense and flair for creating a stylish vignette was on full display at the recent Winnipeg Home and Garden Show. Invited to create her signature designs for J & D Penner's booth at the show, Nielsen began by selecting eight distinctive and elegant containers from Penner's showroom.
Nielsen filled the containers with a spring display of fresh oregonia stems, salal lemon leaf greenery, seeded eucalyptus and eucalyptus Baby Blue and accented the arrangements with tangerine and lemon-coloured tulips and tall stems of curly willow and Seka fantail willow branches.
Creating vignettes is one of Nielsen's specialties. Near the entrance to the booth, she combined a trio of glazed planters in blue shades with a copper coloured pot for contrast. The fresh greenery complemented the colour of the pots. To balance the scene and make it inviting, she added a curved bench and pedestal with a stone owl.
Placing a short pot alongside much taller pots, Nielsen says, allowed the eye to make the transition to the tallest container and then to the bench. The successful grouping invited passersby to sit down, relax and enjoy the space, while also drawing them into the booth.
When planning your own vignette or container grouping, start by placing your largest piece, Nielsen says, and then add other elements that have different heights. It's important to consider scale and proportion. A giant-size pot next to a small front entry, for example, won't enhance your curb appeal as much as a balanced arrangement will.
Elevating your container garden so that plants are at eye-level is another technique, she says. Introducing a curve to your container display draws the eye slowly up to your front door. Using an odd number of elements is always appealing. Of course, creating impact doesn't depend on using multiple elements. A single impressive planter brought to life by an artful arrangement will set the stage just as easily.
Any one of the Campania-brand terracotta planters on display this spring at J & D Penner's showroom at 2560 McGillivray Blvd. would succeed as an effective stand-alone art piece. Natural, not chemical, components are used to make the handmade and hand-glazed planters, which are ­available in a range of colours and textures. Styles vary from low and sleek cube planters to classic urns with rolled rims and fluted handles and imposing 65-kilogram, 1.4-metre-tall jars with tapered bases.
Colin Chapnick, store manager, admits that these specialty, one-of-a-kind planters come with a higher price tag than mass-produced products, however each is high-fired at 1000 C to ensure frost resistance and rigorously tested in freeze-thaw conditions.
Whether your taste in planters extends to terracotta, iron, ceramic, weathered steel, or lightweight plastic or fibreglass, it is essential to ensure proper drainage. Need extra drainage? Use a masonry bit to drill a hole through even the thickest material.
I use insert pots in my tall containers both for ease of planting, as well as to protect my arrangements from damage by a late or early frost, high winds or torrential rain — simply lift out the insert and carry it into your garage or a sheltered location. My insert pots fit snugly into my round containers. To prevent tipping, I add a few bricks to the base of the container. One option, Nielsen says, is to fill your base with Styrofoam and stand your insert on top. Any gap between your insert and container edge can be embellished with moss, a signature accent in many of Nielsen's container designs.
A lightweight potting mix is best suited to the containerized environment and helps to ensure adequate aeration and drainage. Start with fresh potting soil free of contaminants. Most potting soil mixes contain peat moss, perlite or vermiculite and pine bark. I add an all-purpose natural fertilizer, which includes glacial rock dust, alfalfa meal, bone meal, blood meal, rock phosphate, kelp meal and other mineral elements and nutrients to ensure healthy plants.
Dave Hanson, of Sage Garden Greenhouses, says it is important to think of your potting soil as a living environment. A packaged potting mix is primarily a neutral environment. By adding one part compost to three parts potting mix, Hansen says, you are promoting a healthy ecosystem in your soilless mix. This is an environmentally sensitive approach to growing your plants, Hanson says, which in turn allows for better absorption of water as well as slow release of nutrients to the root systems of plants.
Once plants are actively growing, Hansen recommends supplementing nutrients with a liquid organic fertilizer, such as locally made Evolve All Purpose 3-1-2 fertilizer. Simply add a small amount to your watering can according to the directions on the label.
For season-long impact, Nielson likes to use tropical plants. In one dramatic combination, she paired Strelitzia Bird of Paradise (which has large oval-shaped leaves similar to those of a banana plant) with the deep purple foliage of Pennisetum Princess (ornamental Napier grass) that soars 120 to 150 centimetres. Fillers consisted of Boston fern, Dragon Wing begonia and Solenia Red begonia. Variegated ivy served as the quintessential spiller that complements any colour of container.
My list of plants to try this spring in containers is a very long one, but at the top are Festuca glauca Beyond Blue, Diervilla Firefly Nightglow and Senecio candicans Angel Wings. Beyond Blue is a stunning perennial grass that is hardy to zone 4. The tufts of foliage are bluer-than-blue. Tuck it into the front of your container or use it as a stand-alone accent plant. Look for Beyond Blue at T&T Seeds.
Senecio candicans Angel Wings is a truly unique foliage plant. Its silky and substantial leaves are a silvery-white with scalloped, toothed edges. An annual, it grows to a height of 40 cm and is suitable for a part-sun or part-shade location. Senecio Angel Wings will be beautiful in a mixed container or in a container by itself on your patio or balcony. You will find it at Lacoste and Shelmerdine.
Firefly Nightglow Diervilla from Bloomin' Easy is an award-winning bush honeysuckle that is hardy to zone 4. I trialled it in my garden last year and marvelled at its rich red foliage in summer and bronzy tones in fall. Mature size is only 90 cm. It produces pretty yellow flowers and would provide an interesting accent in a container.
This spring, Nielsen is offering a butterfly container garden workshop on May 9 and a summer container garden class on May 26. For full details, visit frontdoorstories.com.
colleenizacharias@gmail.com