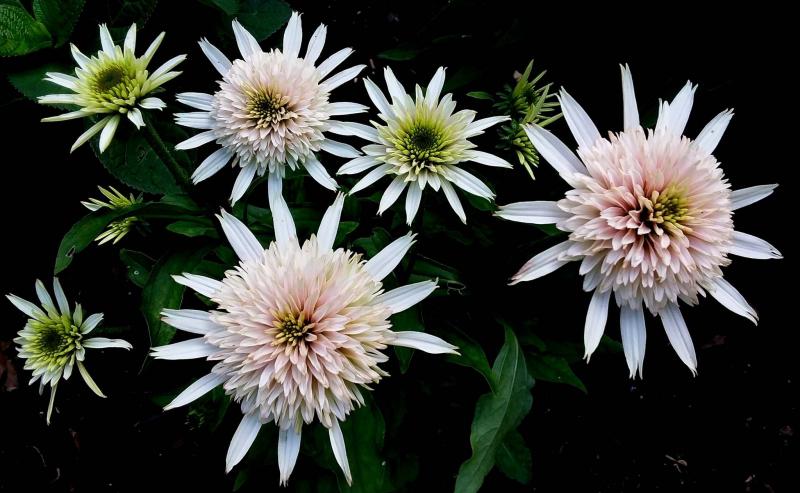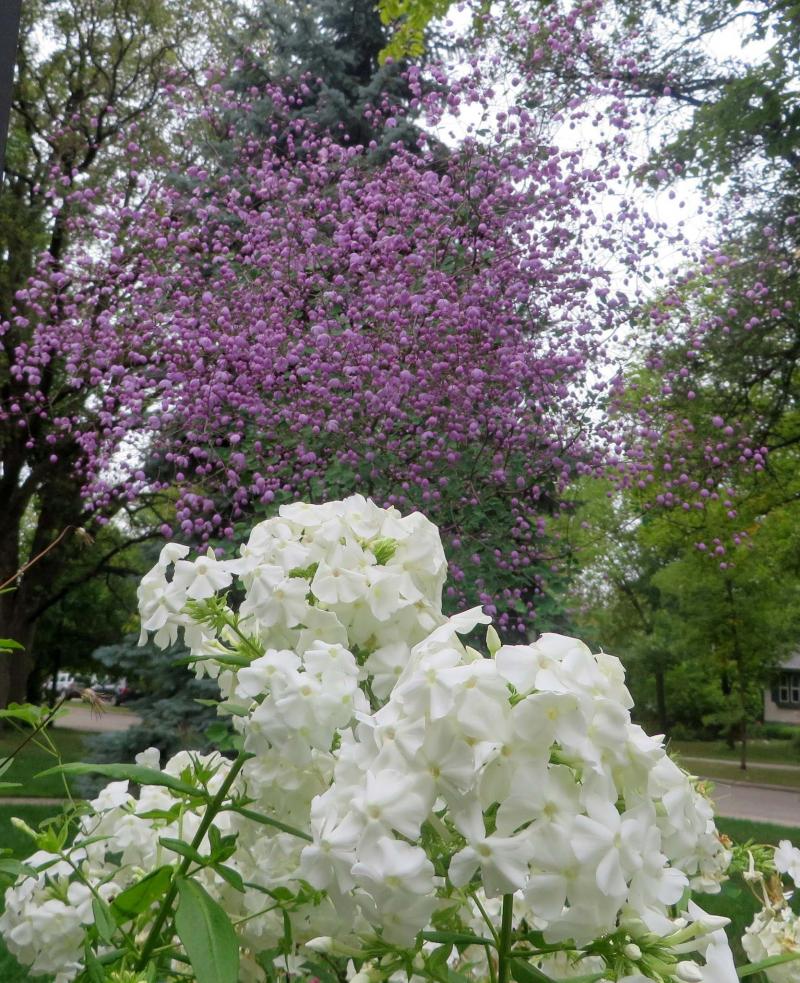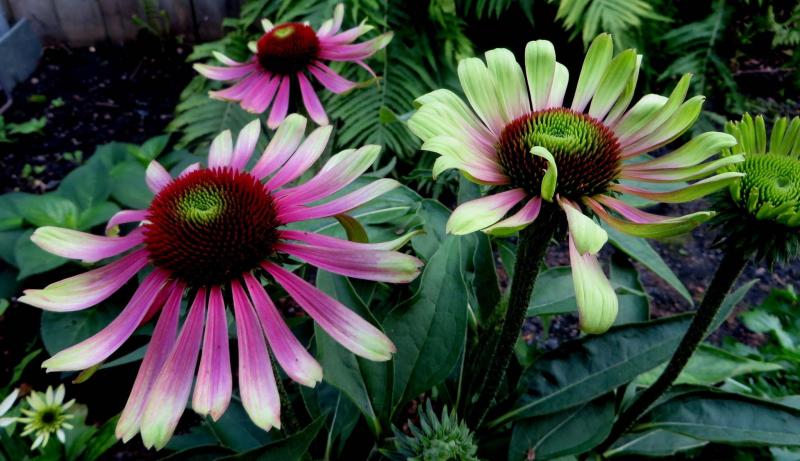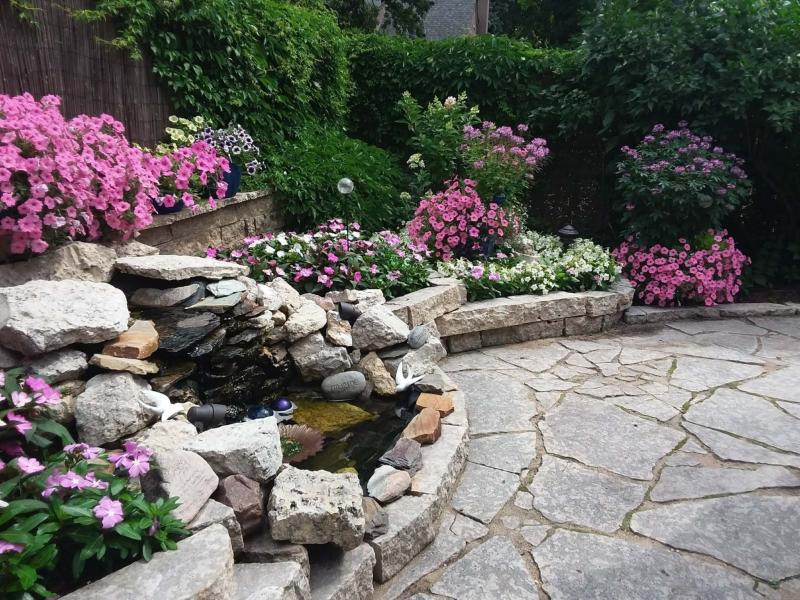 A golf handicap is based on the best 10 of your past 20 game scores. Gardeners keep score, too. If you apply the concept of a golf handicap to the 2018 growing season, then the wicked cycle of thaw and freeze that occurred at the start of this year followed by a brutal cycle of hot and dry weather has caused your handicap to go up significantly.
Gardeners like to compare notes, not just with themselves, but with other gardeners, too. If you take away the peaks and valleys and look at the garden's performance overall this year, a trend emerges. Many gardeners I have talked to say this year has not been a peak and, yet, despite some of the disappointing losses, there have been wonderful successes, too.
Pat Watts Stevens is a St. James gardener who maintains scrupulous notes. She keeps an inventory not only of the name of every plant in each of her garden beds, but also records where each plant was purchased, its hardiness zone, the date of its first bloom and the length of a particular plant's bloom period for any given year. Stevens also records the differences in a plant's performance she observes from one year to the next.
Such careful record-keeping has given Stevens a clear advantage. In a growing season such as this when all signs are pointing to the combined effects of heat and drought stresses on plants, Stevens knows which perennials can handle the challenge.
Daylilies have built-in drought tolerance and are seemingly immune to heat stress. Stevens' collection of daylilies include varieties such as Chicago Heirloom, Coralynn Jane King, Eleonore, First Knight, French Lingerie, Gentle Shepherd, Coralynn Jane King, Ruth Love, Magnificent Rainbow, Happy Returns, Bestseller and Nile Crane.
Their bloom periods vary and some, such as Nile Crane, Magnificent Rainbow and First Knight, are rebloomers. Most were purchased locally, but a few of the varieties, such as Coralynn Jane King, which has beautiful magenta-red blooms, and lavender-purple Bestseller, were both purchased at Canning Perennials, a mail-order nursery in Ontario.
Ruth Love daylily is almost too gorgeous for words. Fragrant and reblooming, it grows to 71 centimetres and produces 18-cm ivory cream blooms that have mauve eye zones. In short, the daylilies did not disappoint, except perhaps for a variety called Happy Returns.
Typically, Stevens says, Happy Returns is a long-blooming daylily that can produce up to 50 butter-yellow blooms on one plant, but this year, the blooms were fewer.
It's not just about daylilies, though. Stevens grows a succession of blooms with eye-catching textures in a range of conditions from sun to shade. Echinacea, which some say is tough as nails, is not always easy to grow, Stevens says. In 2017, she bought two new varieties, Green Twister, a green-tipped, reddish-purple coneflower developed by Jelitto in Germany, and Cherry Fluff, a soft pink and lime green double-flowered coneflower from the Cone-fections series.
Stevens says she planted both varieties unceremoniously into a side bed, which affords some extra protection from the elements. Both varieties ably survived the harsh winter and bloomed their heads off this summer. A Dutch discovery, the exact parentage of Cherry Fluff is unknown; however, the superior garden performance of Green Twister can be attributed to the fact that it is wholly Echinacea purpurea. Stevens found both varieties at A. Paterson Bedding Plants, 7250 Roblin Blvd., in Headingley.
In one folder called "dead," Stevens lists the names of plants that expired without warning or failed to return the next spring. Misery loves company. When someone else's cherished plant doesn't survive the winter or fails to put on its usual, spectacular show, commiserating helps to relieve our own disappointment.
Thalictrum splendide, for example, is a truly splendid, much-desired perennial that grows to 150 to 243 cm and produces a huge cloud of dainty mauve flowers mid- to late summer. The tall, thin stalks of this giant meadow rue deservedly require some support; however, the enviable display makes it a showpiece in the garden. This year, however, Stevens says, the flowering display of her Thalictrum paled in comparison to its performance last year.
My Thalictrum splendide grew and grew this year and, with it, my hopes, but then when it started blooming, the display wasn't nearly as impressive as it had been in previous years. Alas.
The hydrangea, as well, depending on the species, has shown some resistance to the summer's hot temperatures. Bloomstruck, a Hydrangea macrophylla that is part of the Endless Summer series, is sporting flawless foliage but not even a single bloom, Stevens says. Bloomstruck, a newer generation macrophylla, is said to have more built-in heat tolerance than the Original, the first variety in the series. Nevertheless, Bloomstruck is a zone 4 hydrangea. In addition, the flower buds of macrophylla are formed during the fall and can be damaged by a frigid winter.
Two other hydrangea varieties, though, exceeded Stevens' expectations. Lavalamp Moonrock and Lavalamp Candelabra by Bloomin Easy are cold-tolerant paniculata varieties that bloom reliably. The candle-shaped creamy white blooms of Stevens' Candelabra have now easily surpassed more than 35 cm in length and are transitioning to a rosy pink as fall nears.
Stevens' backyard is bordered on two sides by mature lilac bushes (Wedgewood Blue and Maiden's Blush), which provide masses of pretty pink and blue blooms in the spring. A cascade of Englemann ivy (Parthenocissus quinquefolia) forms the backdrop to raised limestone beds and a water feature. While her front yard offers different degrees of dappled light, the backyard was exposed this year for the first time to full, unrelenting sun after the removal of a large oak tree.
Stevens has experimented with a select number of annual varieties, all of which bloomed prolifically all summer long and demonstrated excellent heat tolerance. SunPatiens Vigorous Lavender is a tall (60 to 100 cm) flowering annual with a mounded habit. "It turned out to be one of my favourites," says Stevens, who combined it with SunPatiens Spreading Clear White.
Stevens was pleasantly surprised by Cora Deep Lavender Vinca, a mounded heat and drought-tolerant annual with lavender flowers and super glossy foliage. Stevens says that this vinca variety flourished in summer's sweltering temperatures.
Supertunia Vista Bubblegum, a Proven Winners bestseller, is an annual favourite in Stevens' containers. But this year, she says, the vigorous pink petunia variety outdid itself. She cut it back in early August and expects it to keep on growing right up until the first frost.
In three larger containers, Stevens planted Clio Magenta Cleome, a specially bred interspecific hybrid with pinkish-purple flowers. Since it is sterile, it produces more flowers over a longer period. She also grew Senorita Rosalita Cleome. The size is so impressive (60 to 120 cm) that she planted only one in each container.
Similar to the game of golf, gardening has highs and lows, but ultimately it is about hopes and dreams. The lessons we learned this year will influence our plant choices for next year, as well as strategies that will work for our garden. Next year is looking very good.
colleenizacharias@gmail.com