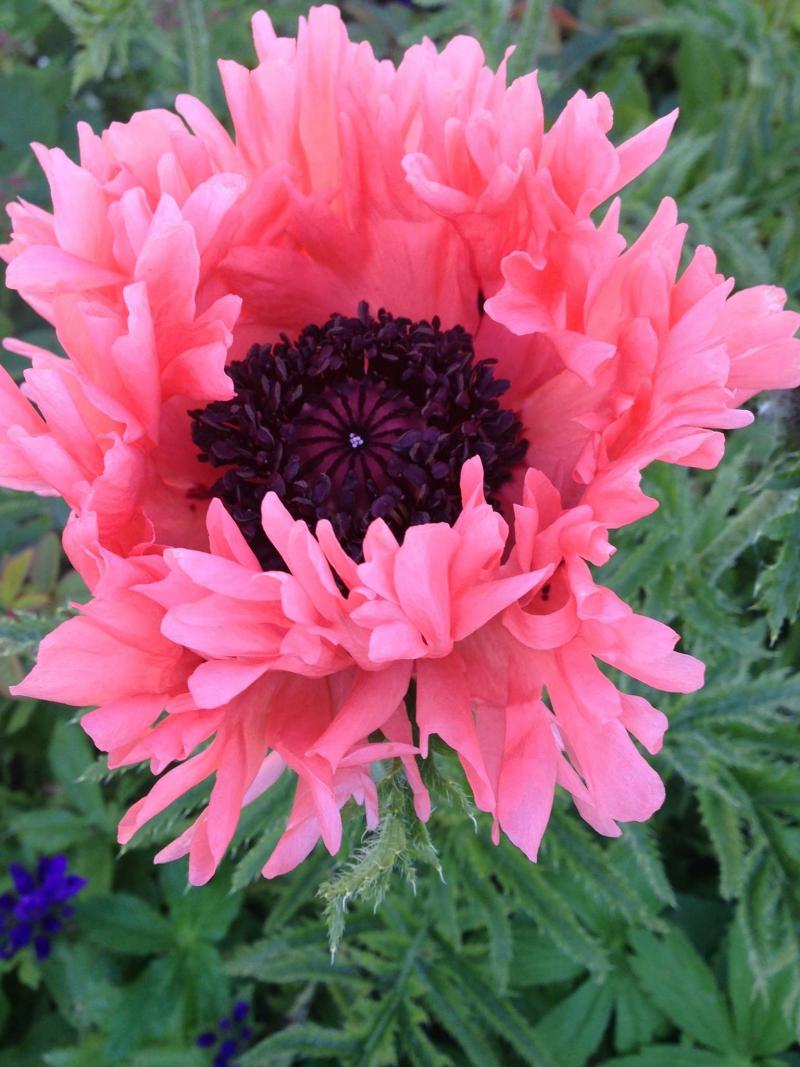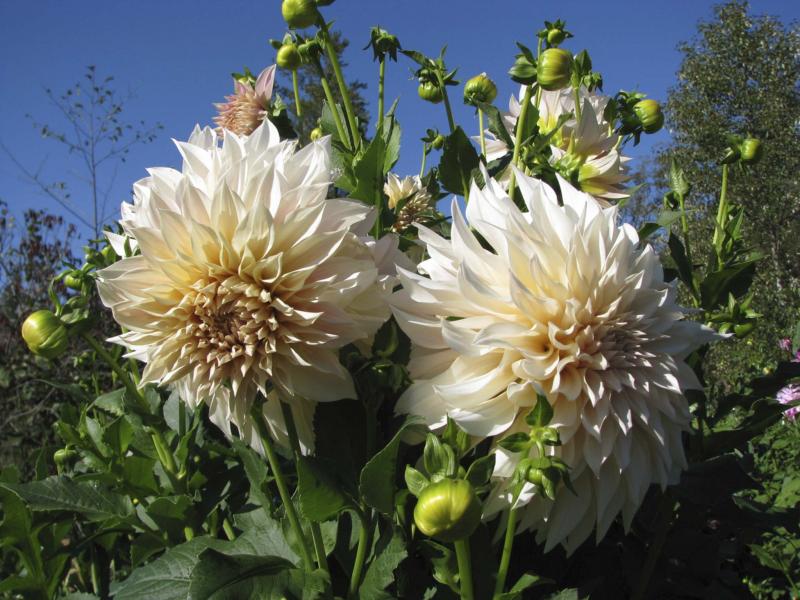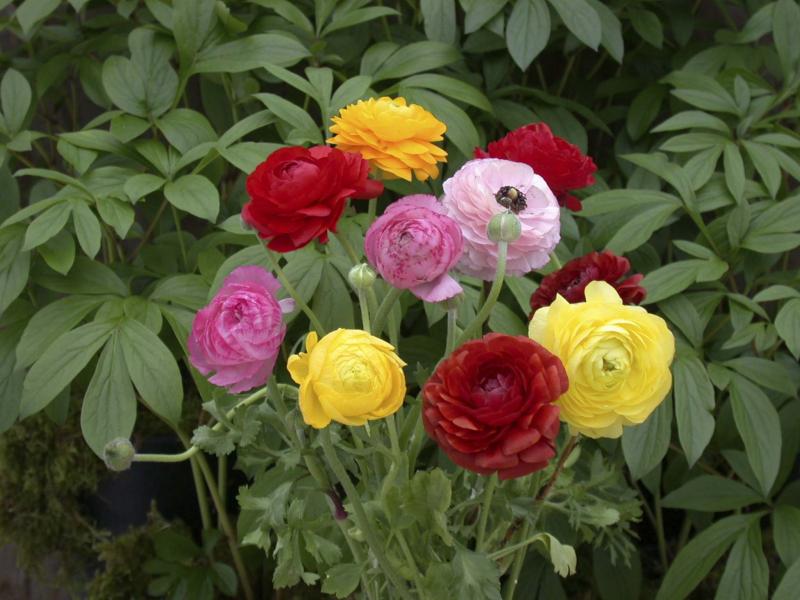 Divas can be temperamental and difficult to please. They have their own unique style and flaunt it with panache. There are certain plant species, too, that behave like divas in the garden. Temptresses that steal the show, they captivate our interest with blooms so seductive or flamboyantly beautiful that some of us will go to any length to grow them in our garden.
Who are some of the plant divas of the garden and what are some of the varieties to keep your eye out for this year?
Peonies produce some of the most voluptuous and fragrant cut flowers over a period of about two weeks in the late spring garden. Cold climate gardeners grow peonies best because peonies require cold winter temperatures in order to produce buds in spring. Herbaceous peonies are easy to grow but don't like to be crowded or disturbed.
When you factor in the sturdier habit of the Itoh peony, which does not require staking, the extra cost is soon forgotten. A cross between an herbaceous peony and a tree peony, the Itoh peony produces huge, fragrant double flowers up to 20 centimetres across. New, compact Itoh peony varieties such as peach-flowered Berry Garcia and Pink Double Dandy produce huge, double to semi-double blooms but are only 55 to 60 cm tall, compared to older varieties such as Bartzella and Sequestered Sunshine which grow to 100 cm.
Like herbaceous peonies, Itoh peonies balk at being planted too deep. Sandra Venton, a Winnipeg master gardener, grows more than 20 different varieties of Itoh peonies. A single Itoh peony, she says, produces more than 40 drop-dead gorgeous blooms. Itoh peonies, Venton says, prefer four to six hours of sun, but don't like it too hot. Choose a location, she says, which provides some shade during the hottest part of the day.
Itoh peonies are wonderful in cut flower arrangements. There is speculation that Meghan Markle may break with royal tradition when she marries Prince Harry in May by including herbaceous peonies in her wedding bouquet.
The compelling beauty of the ­Oriental poppy's giant-sized, cup-shaped, crepe-paper petals has few equals in the garden. Hardy to our climate, poppies are robust plants that enjoy cool temperatures. The ephemeral flowers, which appear in June, last only a few days. The dramatic and intricate eye in the centre of the flower may well be one of the poppy's best features. The worst might be its broad skirt of coarse, pubescent leaves that die back during the summer when the plant goes dormant. Plant lower growing perennials or annuals near the base of the plant to disguise the dying foliage.
Oriental poppies can be quite long-lived plants. The most stunning variety I've encountered is Pink Sensation, with its shaggy pink petals and a riveting centre. Ordered from Breck's Bulbs, a Canadian mail-order nursery, Pink Sensation grew in a friend's garden for three summers until it was relocated last spring during a landscape renovation. Oriental poppies have long tap roots and may sulk for a year or more before producing blooms again. Be careful not to disturb the root ball when transplanting.
Flower farmers adore poppy varieties both for their enormous bowl-shaped blooms and elaborate seed pods. Terry Neufeld, owner of Sweet Petals Farm, south of St. Norbert, and Irma Paetzold, owner of Prairie Blossom, a flower farm in Portage la Prairie, are both growing poppies in their cutting gardens, including Colibri Iceland poppies from seed which they sourced from Unicorn Blooms, located in Peterborough, Ont.
Neufeld compares the tiny seeds of Iceland poppies to dust. In the third week of February, she started the seeds in 1.9 cm soil blocks, a method that eliminates the need for plastic seeding trays and insert flats. When the seeds germinate, she transplants them to a larger soil block.
Neufeld and Paetzold hope to transplant their poppies outdoors by the end of April or beginning of May, and will grow them as annuals or biannuals. Iceland poppy seedlings are able to withstand zero degree temperatures.
"It takes about six weeks before they begin blooming," Neufeld says. Once mature, Iceland poppies have thick, sturdy stems. They must be harvested right at the cracking bud stage, Neufeld says, who then immediately places the stems in boiling water for seven to 10 seconds to seal the stem ends. This ensures a vase life of up to seven days.
Another method, Paetzold says, is to sear the stem ends over an open flame just until they begin to blacken. Both Neufeld and Paetzold are students of the tried and true methods practised by famed flower farmer, Erin Benzakein, owner of Floret Flower Farm in Washington.
Dinner plate dahlias command attention in the garden and are decidedly glamorous. Their blooms measure 23 to 28 cm across and come in all colours. Pamela Dangelmaier is the owner and operator of Botanus, a Canadian mail-order company in Langley, B.C. Botanus offers a wide range of dahlias. Cafe au Lait, a dinner plate dahlia with romantic, creamy blooms, is in such huge demand that it ranks as one of the most popular dahlia varieties ever and sells out quickly. Brides love it and, therefore, so do flower farmers.
Dahlia tubers can be started early in spring. Once they are leafed out, plant them outdoors when there is no risk of frost as dahlias are very susceptible to freezing. Elke Wehinger, Botanus co-founder, grew spectacular specimens in her garden last summer and recommends snipping out the centre of each plant when they are just 45 cm tall to encourage low branching. Dahlias are heavy feeders and require supplemental organic fertilizer during the summer months.
Ranunculus is a dainty diva, but a diva nonetheless. Exquisitely pretty with layers of delicate petals, ranunculus flowers stand a mere 30 cm tall. Ranunculus has become one of the most favoured flowers for bridal bouquets. Botanus offers two varieties, Ranunculus Mix with a mix of showy blooms in multiple colours, and Reinette Red, a red petalled beauty with an exotic, leafy looking centre that progresses until eventually overshadowing the red petals. Fascinating.
Ranunculus is grown from a tender tuberous root resembling a small octopus, Dangelmaier says.
"Ranunculus prefer cooler temperatures during the first six to eight weeks of sprouting," she says, "and can be planted outside as soon as the last frost has occurred."
Dangelmaier suggests soaking your ranunculus for a couple of hours before planting. "This will rehydrate the dormant, dry tubers making them easier to handle when planting and ensures a better success rate when growing."
Neufeld and Paetzold are both growing Italian ranunculus this spring and plan to start the tubers indoors this month. After pre-sprouting, Neufeld places the tubers into a box with 50 per cent damp peat moss and 50 per cent perlite and vermiculite. They will be kept in a garage for about 10 days while they root.
In fall, ranunculus tubers can be lifted, stored indoors and replanted the following spring. Does that sound like too much work? Garden divas don't like to make it too easy, but that's all part of their charm.
colleenizacharias@gmail.com