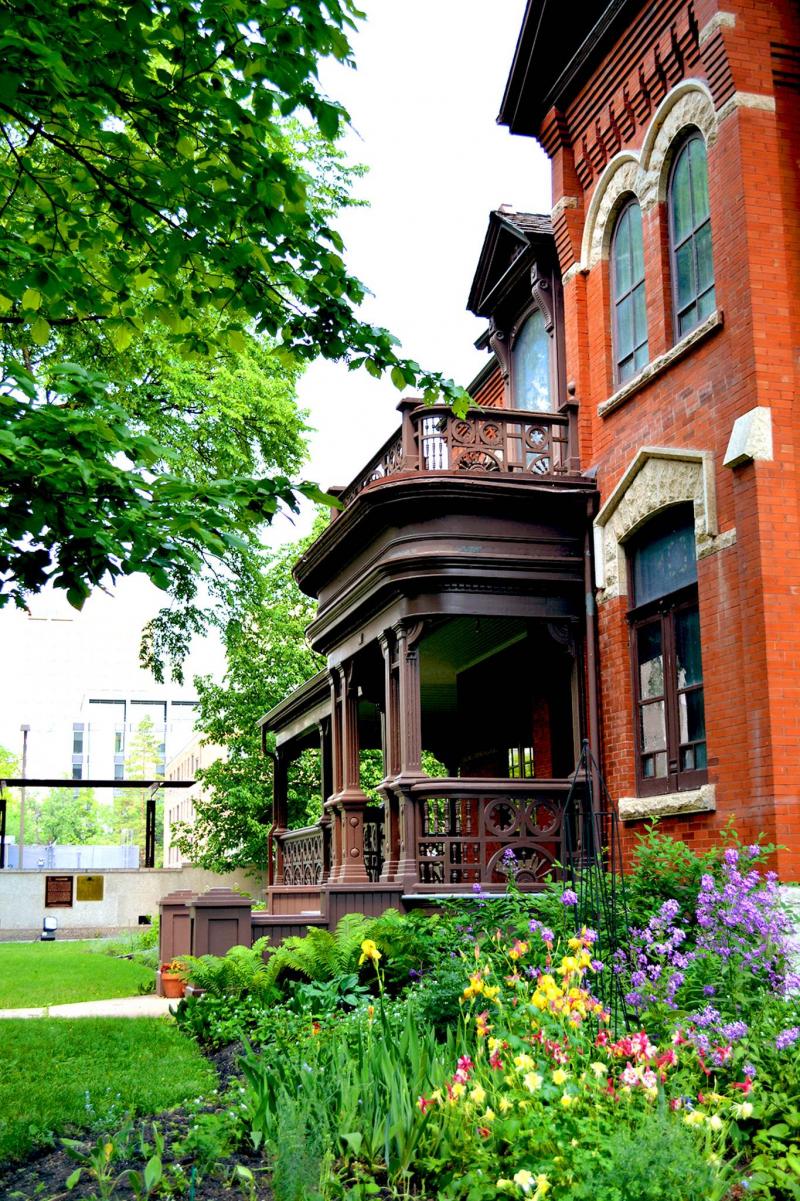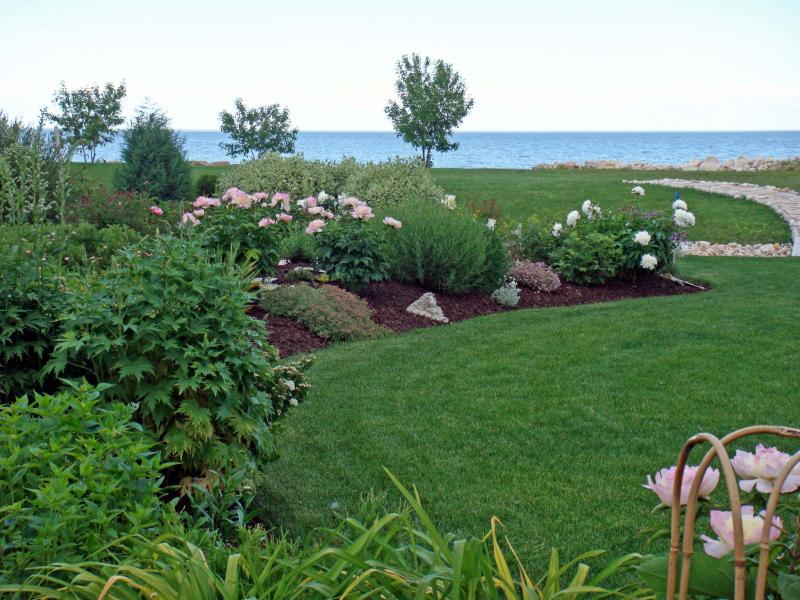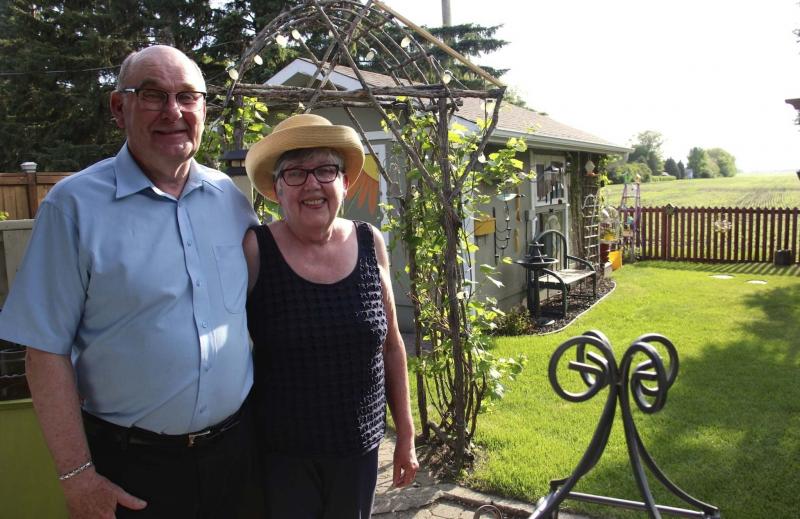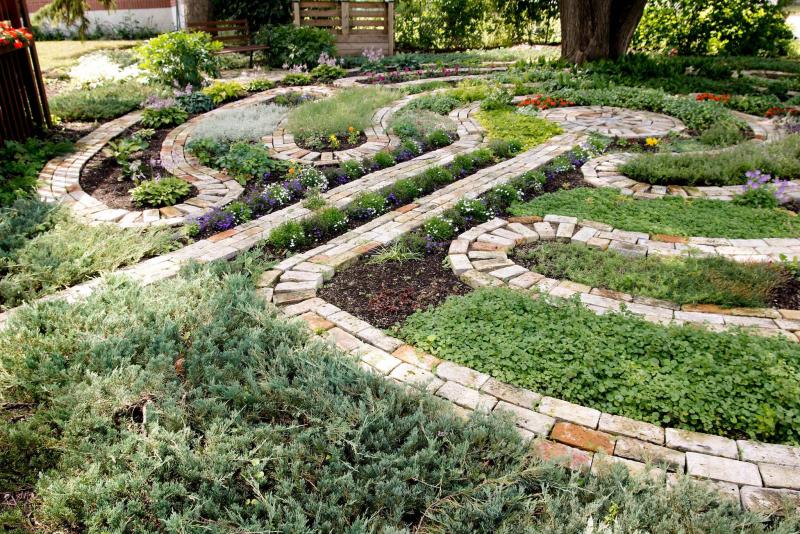 Celebrate the growing season by visiting beautiful gardens and greenspaces throughout Manitoba in June and July. Here are some of the season's can't-miss opportunities to mark on your calendar.
HerbFest, June 10, at Assiniboine Park – Co-hosted by the Herb Society of Manitoba and Assiniboine Park Conservancy, this year's HerbFest is named 'A Thyme of Change'.
An event tent will be set up across from the Pavilion with easy access to parking. In addition to a lemonade stand and bake sale table, shop for fresh herbs to add to your favourite recipes or for growing in patio pots. There will be numerous vendors including Natural Fragments, Devil's Creek Herb & Berry Farm, B & D Spice Mixers and Karen Food, owned by well-known chef, Karen Peters.
Inside the Pavilion, sample specially-prepared treats such as sweet orange ginger butter and fresh rosemary oil. Speaker presentations start at 11:30 am with Melissa Makarenko, Chef de Cuisine from Resto Gare, who will present on cooking with herbs.
Take a guided tour of the impressive herb garden, a unique formal design that is divided into six segments, each planted with herbs for different uses, such as culinary, medicinal, household cleaning, and tisanes (teas).
HerbFest will take place from 11 am to 4 pm. For a full listing of vendors and speakers, visit www.herbsocietymb.com
Conversations and Celebrations, June 12, at Government House – Lieutenant-Governor Janice Filmon hosts 'Bee Project Manitoba', the second in a series of monthly free public events throughout 2018 to honour the 135th birthday of Government House.
Join Dr. Rob Currie from the Department of Entomology at the University of Manitoba, Sarah Semmler from Living Prairie Museum, and Kaaren Pearce from Assiniboine Park Conservancy for a talk on the role of bees and other pollinators in our ecosystems.
The event runs from 6:30 to 8:30 pm with limited seating available. You must register in advance by calling 204.945.2753.
Beausejour Daylily Gardens, June 16 – In honour of Canada's Garden Days (June 16 to 24), a country-wide celebration of the vital role of gardens and gardening in our communities and in our lives, the Town of Beausejour's Mayor Ed Dubray has proclaimed June 16 as Official Garden Day.
Beausejour Daylily Gardens will set the stage with free bocce, lawn checkers, hopscotch and other games. There is a picnic site available and guided tours throughout the day of the two-acre gardens, recognized internationally as the only official American Hemerocallis Society display garden on the Canadian Prairies. The gardens are home to hundreds of varieties of daylilies, peonies, iris, as well as hardy shrubs and fruit trees. For more details, visit www.beausejourdaylilygardens.com
Manitoba Native Orchid Tour, June 16 – Presented by the Steinbach and Area Garden Club, tour goers will depart from Clearspring Mall in Steinbach at 10 am to drive to the beautiful Brokenhead Wetland Interpretive Trail to see native orchid species. The guided tour will be led by John Neufeld, former director of Native Orchid Conservation Inc. (NOCI).
Pack a bagged lunch as well as a lawn chair. For more details visit www.sagardenclub.com
Dalnavert Museum Open Garden and Tour, June 16 and 17 – Named the Provincial Flagship Event for Manitoba's Garden Days, Dalnavert's heritage garden surrounds the Victorian home of the Sir Hugh John MacDonald family.
In creating the garden, Barbara McEwen, long-time volunteer, was inspired by the book, The Well Considered Garden, written by Mrs. Francis King in 1915. Plants include peony varieties that were in cultivation prior to the First World War as well as Digitalis ambigua (yellow foxglove), delphinium, Tanacetum coccineum (painted daisies) and more.
Light refreshments will be served on the porch. The event runs from 10 am to 3 pm on both days. Visit www.friendsofdalnavert.ca for more details.
Urban Retreats Garden Tour, June 23 – A self-guided tour in support of St. Matthews Maryland Community Ministry, this year's tour will showcase 12 private gardens in the Riverview community. Shirley Godkin, one of the tour's organizers, says that the tour includes an English cottage-style garden as well as a labyrinth garden.
Also included will be two 40-minute guided tours of the South Osborne Permaculture Gardens and of course, the popular tea, plant and craft sale. For more details, visit www.stmatthewsmaryland.ca (click on events).
Pollinator Party, June 24, at Prairie Originals – Join Kelly Leask, owner of Prairie Originals, for a range of free activities including a garden tour, scavenger hunt, crafts, and a citizen science project. For more details, visit https://www.facebook.com/PrairieOriginals
Interlake Gardens Bus Tour, June 24 – Hosted by the Manitoba Master Gardener Association, tour-goers will travel from Winnipeg to Gimli by bus and the surrounding area for a tour of lush, private gardens including include stunning vistas of Lake Winnipeg.
The tour includes a visit to the recently developed Viking Park which features stone pathways that lead to the Elf Garden, Troll Storm Garden, and the Breakwater Garden. For tickets, visit www.mgmanitoba.com
Wildflowers Learning Vacation, July 5 to July 10 – A rare opportunity to immerse yourself in an unforgettable learning vacation hosted by the Churchill Northern Studies Centre. Led by expert guides, the program also includes evening lectures. Visit www.churchillscience.ca
Carman Garden Tour, July 7 – The Carman Garden Club will host a self-guided tour of six gardens including the garden of club president, Paula Learmond and the one-and-a-half-acre property of William and Helen Neufeld that includes striking visual features such as several large topiaries of Virginia Creeper.
Register at Dufferin Historical Museum in King's Park from 12:30 pm to 2.30 pm.
Our Natural Garden Tour, July 7 – A fundraiser in support of Nature Manitoba, tour eight lovely gardens in the Wolseley and River Heights areas, including a country-style garden with more than 6,000 flowering bulbs. For tickets, visit www.naturemanitoba.ca
The Classic Garden Tour of Birtle and Area Gardens, July 14 – A self-guided tour of country gardens including Val Thomson's spectacular five-acre garden. Maps are available at The Centre, 671 Main Street, Birtle. More details at www.theclassicgarden.ca
International Peace Gardens Bus Tour, July 14 – Bring along your passport for this day-long excursion hosted by Steinbach Area and Garden Club. Visit www.sagardenclub.ca
Manitoba Master Gardener Association's 6th Annual Garden Tour, July 21 – Step into the leafy privacy of nine lovely and diverse gardens. View rare plants, container gardens, vegetable gardens as well as a cottage-style garden, riverside garden, and a hydrangea garden. Feature elements include waterfalls, terraces, ponds, raised beds, and more. A plant sale is included. Master Gardener tour guides will be available at each location. For tickets, visit www.mgmanitoba.com
Red River North Tourism Garden and Art Tour, July 22nd – This new event is a self-guided tour of private and public gardens including the gardens at Captain Kennedy House, St. Andrews Heritage Centre, historic Colcleugh House, and Gaynor Family Regional Library.
Artists will be on-site including Russ Kubara, woodcarver. The event also includes a barn quilts display and demonstration. Tickets are available at the Gaynor Family Regional Library.
Sweet Petals Farm Tours, July 24 - 29 – Terry Neufeld, flower farmer, will host a series of 60-minute tours of her flower farm in Howden (five minutes south of Winnipeg) with the opportunity to register for a flower bouquet-making workshop. Fresh bouquets will be available for purchase. To register, email sweetpetalsfarm@gmail.com