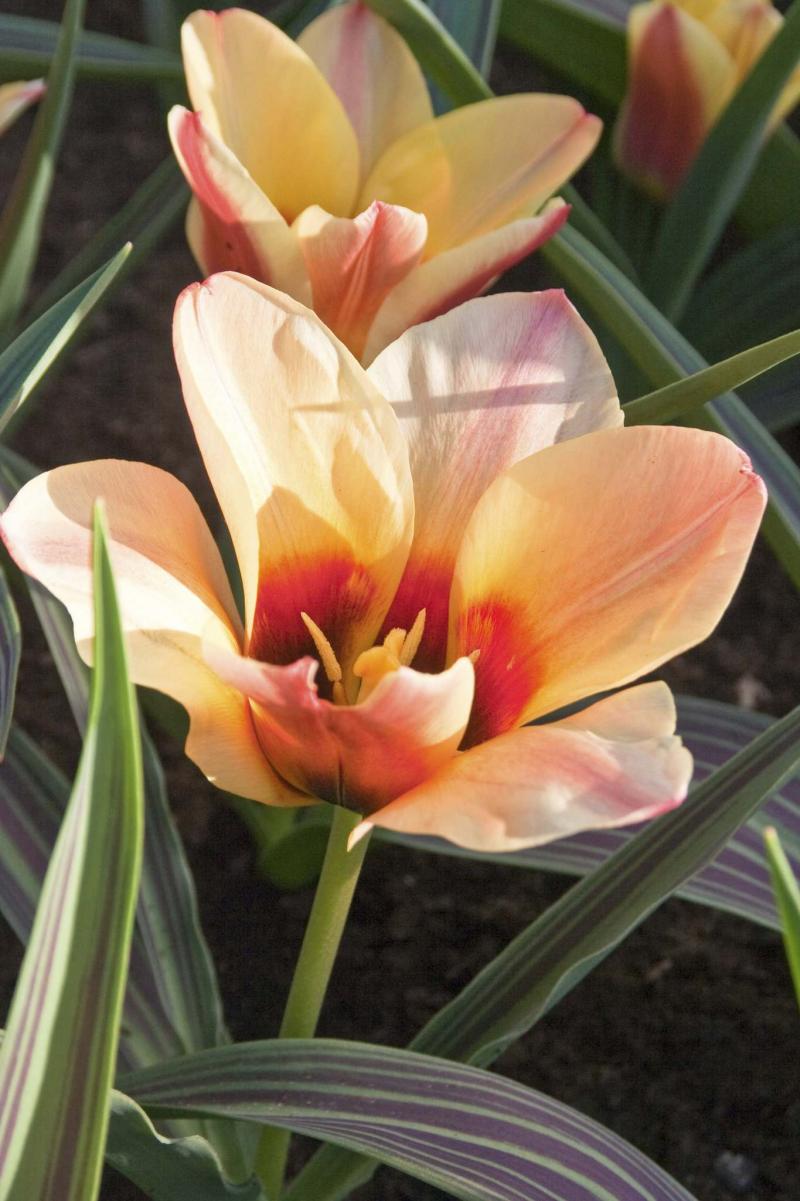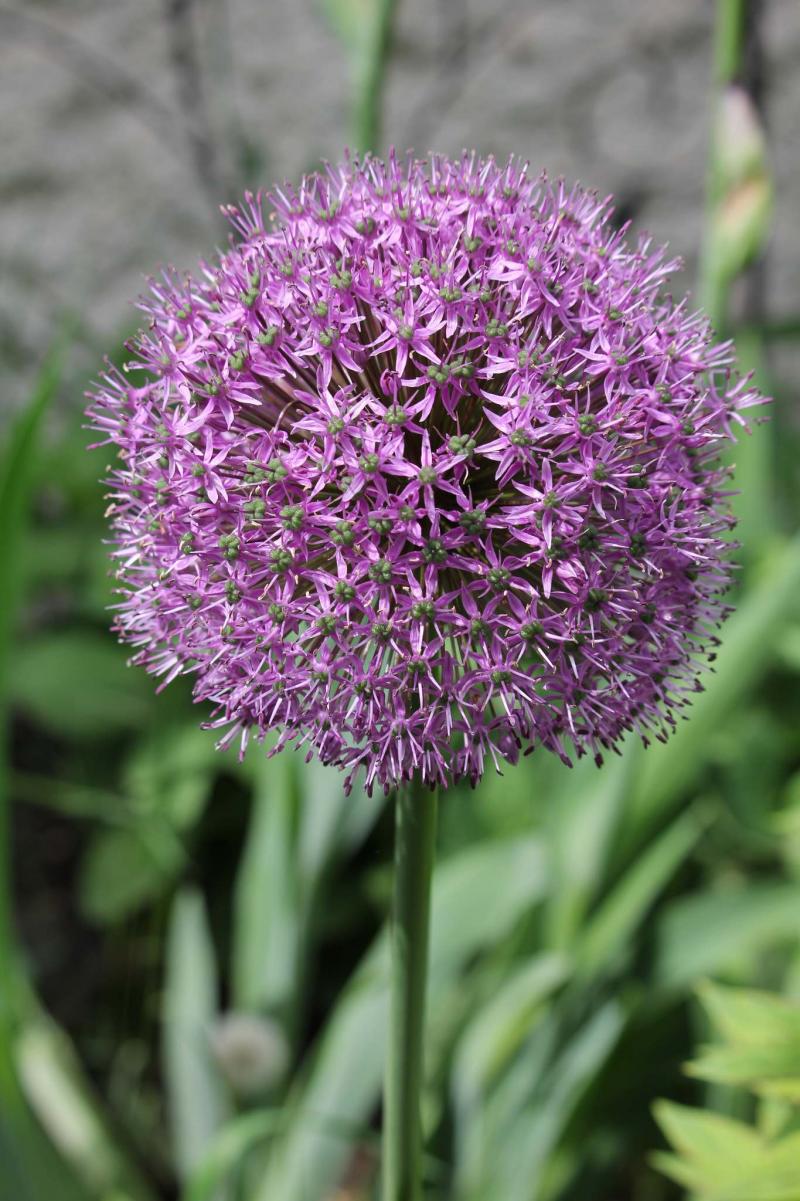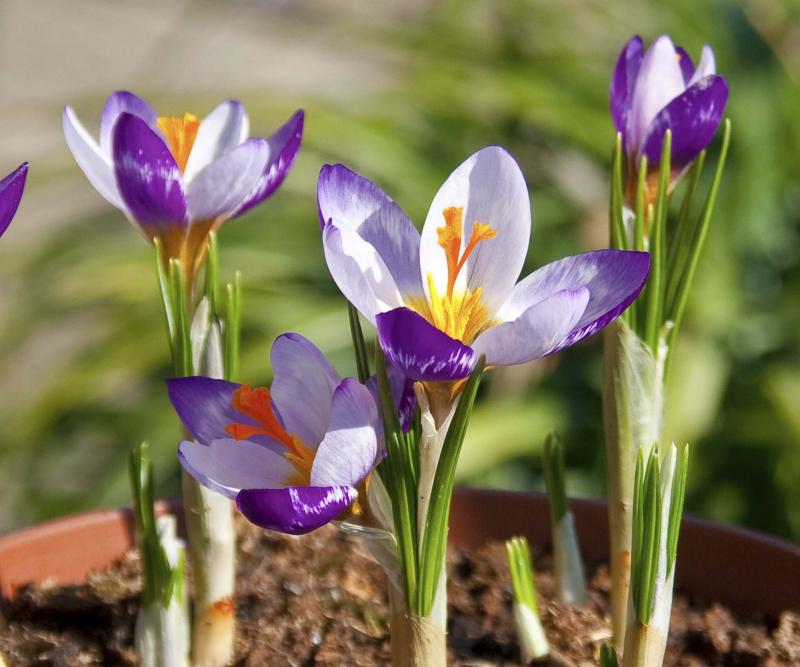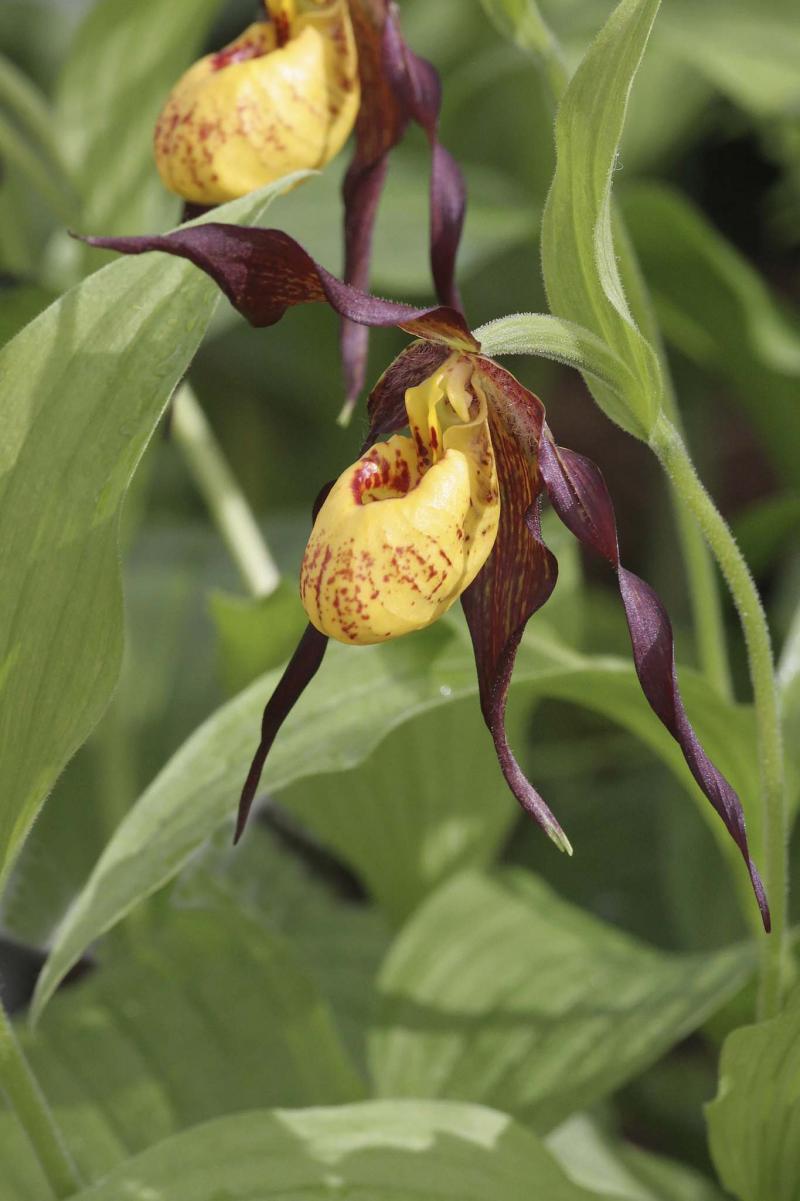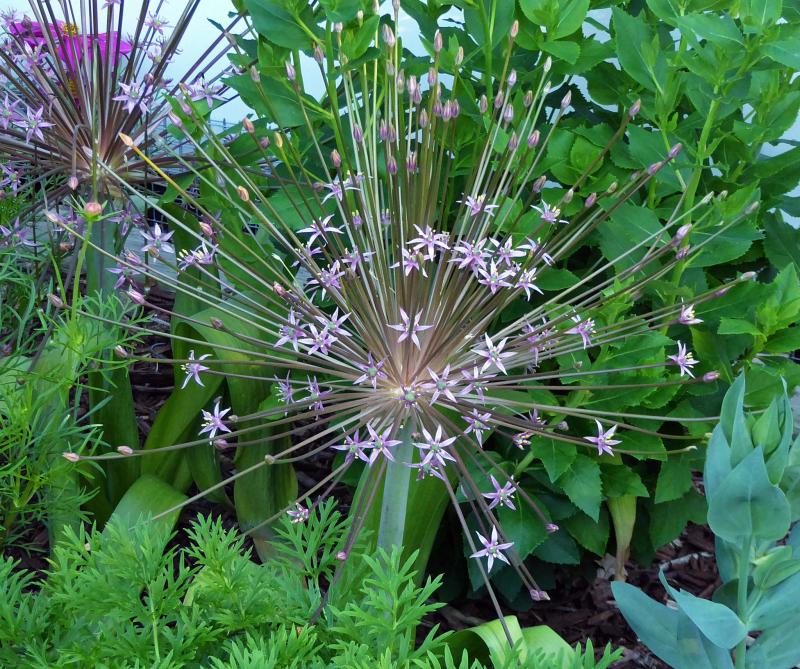 There is a window of planting opportunity in the fall while soil temperatures are still warm. As soon as gardening catalogues begin arriving in mailboxes in August, some gardeners waste little time ordering flowering bulbs to plant in fall for next spring's displays. Others are still dallying, basking in the wishful thinking that summer won't end.
The garden knows better. Signs are everywhere that fall is around the corner.
Wasps are a nuisance, spiders are spinning their webs, butterflies are feeding hungrily on the nectar of flowers, and late-season bloomers such as Heleniums, Sedums and Rudbeckias are stepping into the spotlight.
It's time to conjure up an image of a spring display that includes something new and unusual. The urge to dig and plant in your garden this fall will soon take hold.
Gary Lewis is the owner of Phoenix Perennials, a specialty mail-order nursery in Richmond, B.C. He adheres to the mantra of planting appropriately for our cold climate, so often draws on rare and specialty plants from other regions of the world that have similar climates, such as central Russia, Mongolia, Siberia or the alpine steppe in northern Tibet.
Lewis says he believes no garden is complete without Allium (ornamental onion).
"There's nothing else in the botanical world that has that sphere shape sitting on top of a stick," he says.
Lewis advocates for more thought about flower shapes in our garden design and points to Piet Oudolf, one of the world's most celebrated garden designers.
Oudolf's design schemes emphasize contrasting flower shapes. In one famous project, the High Line, an elevated public park on Manhattan's West Side in New York, Oudolf planted hundreds of deep fuschia Allium christophii (Stars of Persia).
For our climate, Lewis recommends Allium Ostara, a bulbous plant hardy to Zone 3. A smashing new hybrid perennial, Ostara has deep reddish purple spheres on tall, 40-centimetre stems with broad leaves. Another beauty, Allium Ambassador (Zone 4) has 15-cm spheres of magenta-purple florets on tall stems.
Allium schubertii is also stunning although the floral effect, Lewis says, is quite different than Allium varieties that typically produce full spheres of tightly packed florets.
Marilyn Latta, a local gardener, planted Allium schubertii (tumbleweed onion, Zone 4) in fall 2015. The following spring, the soft mauve sphere with star-shaped flowers arranged like an exploding firework was spectacular in size, a full 45 cm across.
An Allium that is more about size and structure, Latta uses the dried flower heads for dazzling indoor displays, but finds the colour of Allium schubertii rather subdued compared with the bright purple of an Allium variety such as Ambassador.
In its second year of blooming, Latta observed that Allium schubertii produced a smaller flower head. Lewis says it can sometimes take a year or two for the bulb to build up enough energy reserves to produce another full-size, 45-cm inflorescence.
Ostara and Allium karataviense Ivory Queen, both classified as Zone 3 varieties, will hold their foliage during flowering. With many Alliums, however, Lewis says, you will begin to see the leaves dying around the same time that the bulb is in flower. This is normal.
"As long as those leaves are in full sun for their life span, they should accomplish enough photosynthesis for the bulb to build up its strength." Lewis recommends sprinkling and scratching in granular bulb fertilizer once your Allium begins setting buds.
Alliums can add an extra level of colour to your garden as well as a whole new planting layer without the need to create any extra space, Lewis says. They fit easily between the clumps of existing perennials and shrubs. Plant bulbs in multiples of three, five or more and you will have Alliums popping up for a dramatic display.
There are many beautiful forms of tulips that are reliably hardy to our Zone 3b climate. Botanical tulips are perennial tulips that are smaller in stature compared with big, boisterous Dutch hybrid tulips. So long as the bulbs are planted in a sunny location where the foliage is allowed to grow and photosynthesize after blooming for as long as they need to, Lewis says, botanical tulips will naturalize.
"Sometimes those big Dutch hybrids fizzle out over time," Lewis says. "However, botanical tulips carry on for years and years."
Prairie gardeners are perhaps best familiar with Tulipa tarda, a botanical tulip that bulks up easily and is very long-lived. Mine has thrived in my spring garden for more years than I can remember.
Tulipa vvedenskyi Girlfriend is a spectacular va-va-voom botanical tulip. Strongly perennial and hardy to Zone 3, Girlfriend's exotic yellow-to-apricot blooms have a red blushing around their centres. The narrow, wavy foliage is burgundy-striped.
The prairie crocus (Pulsatilla patens) is Manitoba's floral emblem, yet it is increasingly less common in our landscape. Species crocus begin blooming in early April. Latta also loves the colours of snow crocus (Crocus chrysanthus), which range from white, soft yellows and mauves to vibrant purples and orange. She plants the bulbs around her daylilies. The crocus leaves ripen by the time the daylily leaves have grown big enough to hide the crocus's fading foliage.
Lewis also recommends Crocus sieberi Hubert Edelsten, a species from the Balkan states. Hardy to Zone 3, this bicolour cultivar with white and grape purple tepals has yellow centres with orange stamens and grows to a mere 10-cm tall, compared with the slightly larger snow crocus.
For gardeners who desire a yellow Lady's Slipper Cypripedium in their spring garden but know to never ever dig up this precious wild orchid species that can be found growing in a variety of habitats in Manitoba, Lewis has the answer. Phoenix Perennials specializes in hardy, Zone 3 and 4 Cypripedium hybrids that are harvested in mid-September (when they are dormant) by growers in the Netherlands and Germany, then quickly shipped to Lewis.
All of these hybrid varieties are grown by seed. Nothing is collected from the wild, Lewis says, so as a result there can be slight variations in colour. Treasured plants with a delicate appearance, Lady's Slippers have hybrid vigour, says Lewis, who sells only multi-eyed plants so that they will bulk up quickly.
Chauncey is a Zone 4 hybrid Lady's Slipper that resembles our native Cypripedium parviflorum with its intense yellow pouches. Chauncey's long, twisted tepals in rich burgundy dangle like ribbons around the slipper-like bloom.
Fall, Lewis says, is the best time to plant Chauncey into our still-warm soils. Choose a part-shade location or one that receives morning sun and ensure that the site has well-drained soil. When your plant arrives, it will be a small rhizome with short growing tips and long octopus-like white roots. Dig a shallow hole, spreading the roots out horizontally. It is important, Lewis says, that the roots be just below the surface (about five cm).
The best time to fertilize a hybrid Lady's Slipper is right after flowering. Lewis sprinkles an organic fertilizer around the plant to feed its spreading roots or adds a bit of extra compost each year.
colleenizacharias@gmail.com