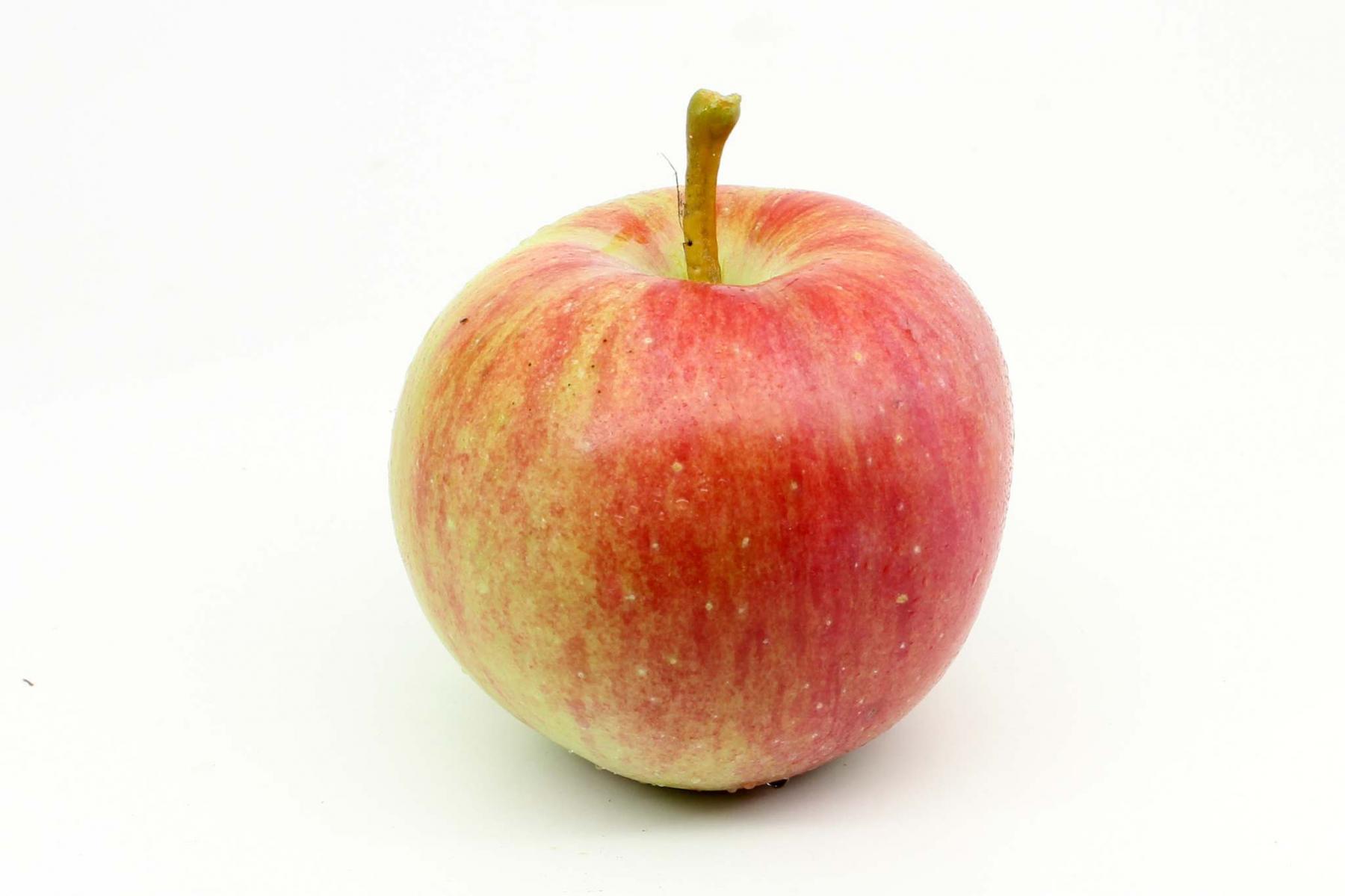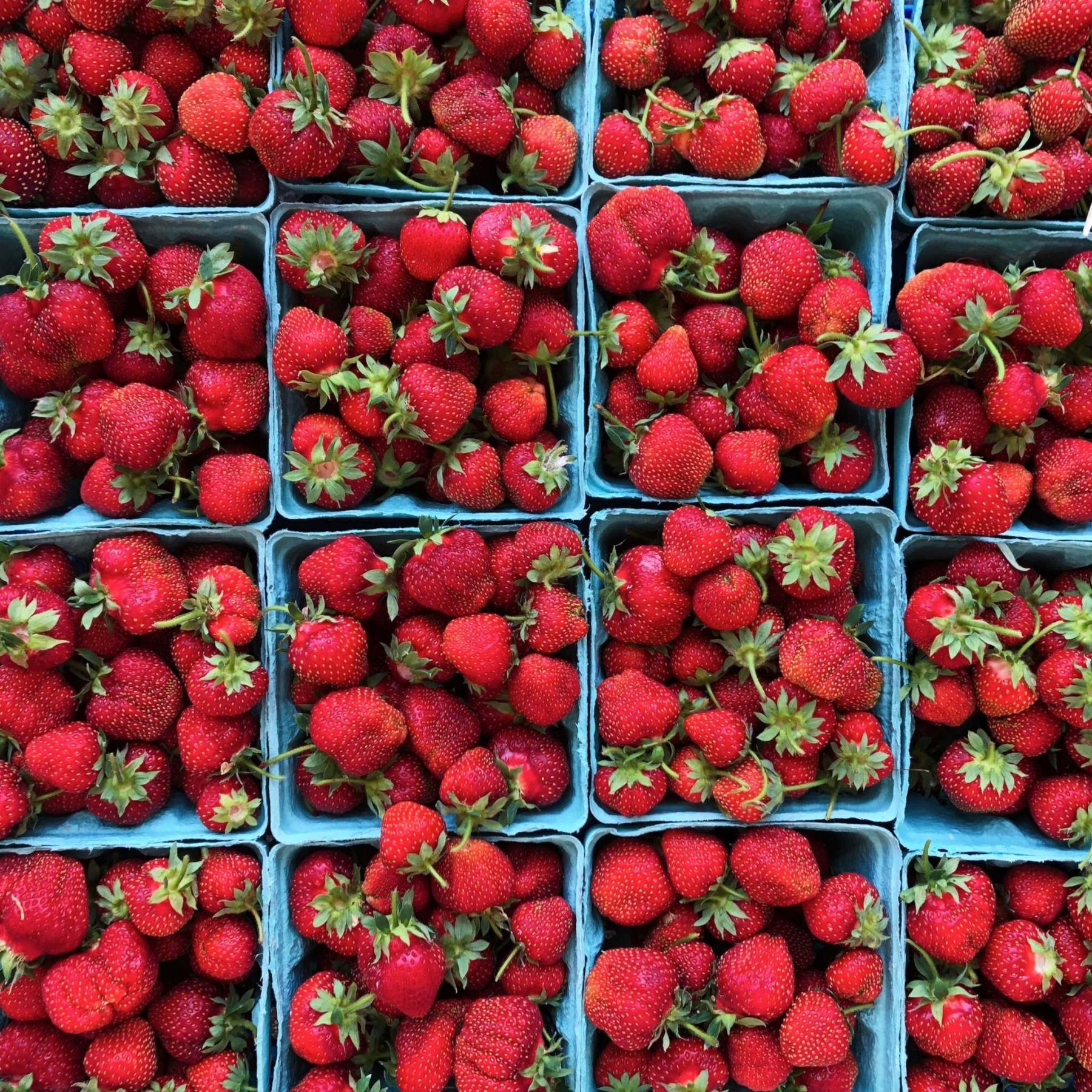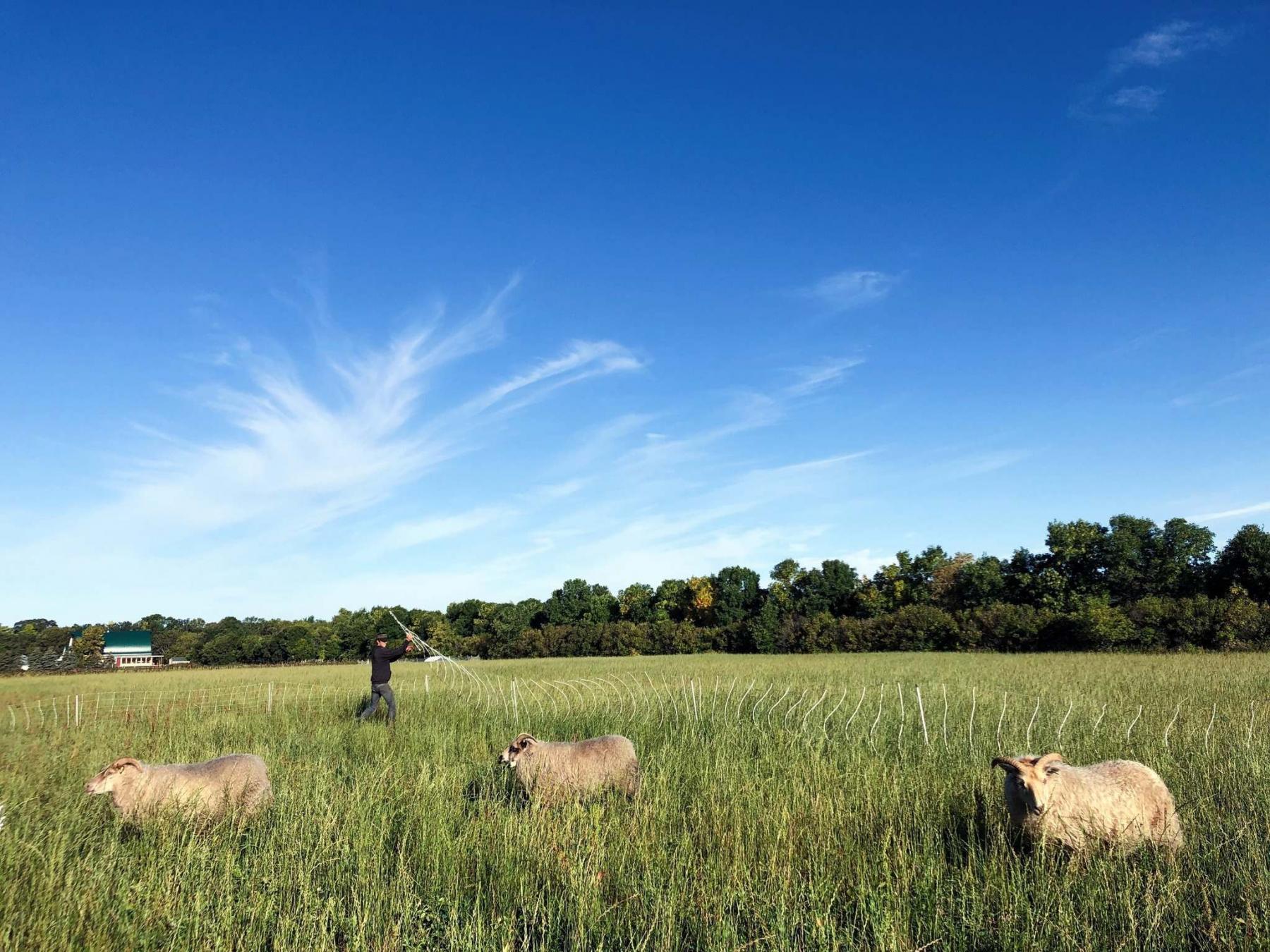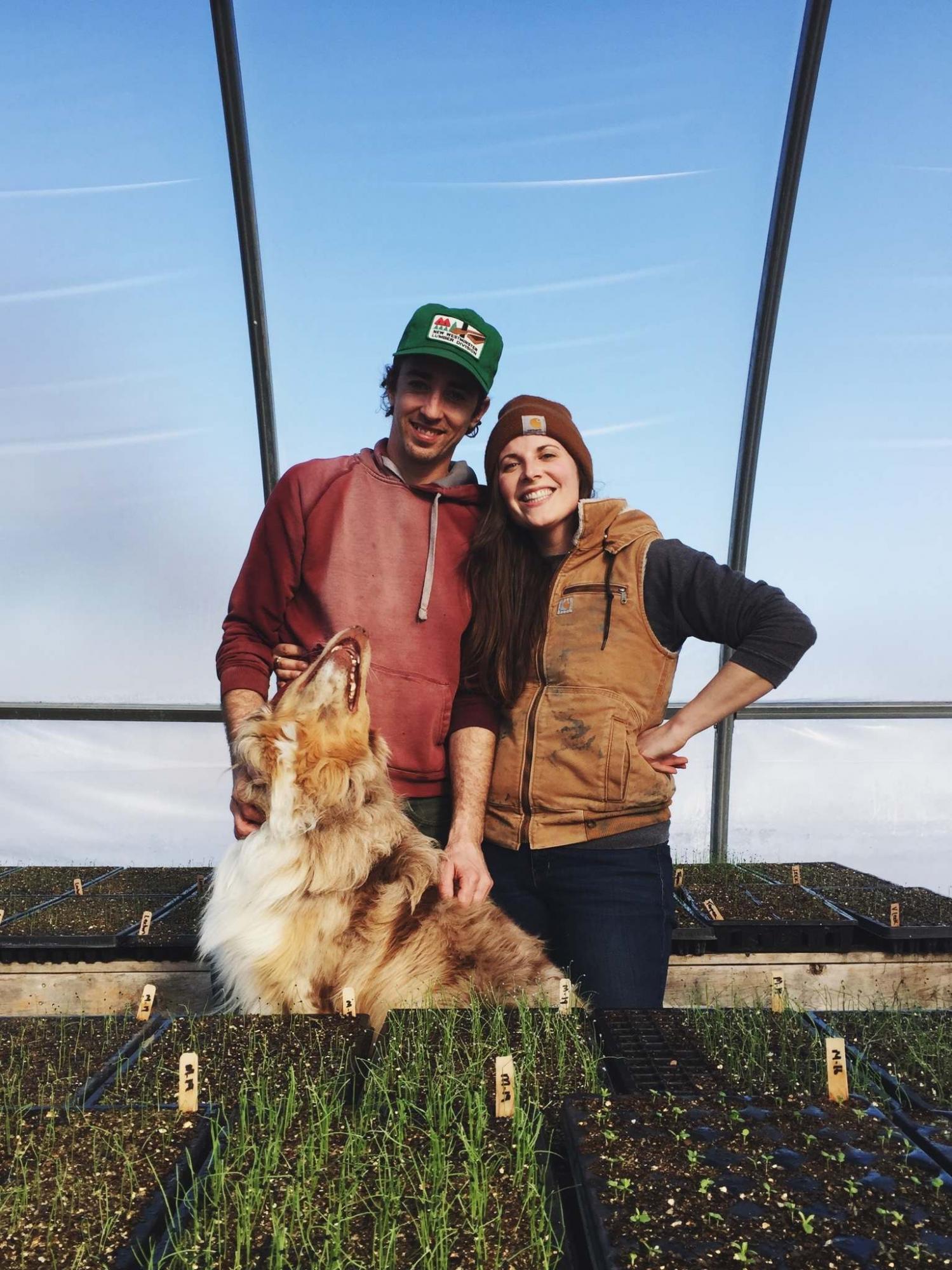 Growing food crops has always been dependent on the weather. Timing is supposed to be everything, but in the wee hours of the morning on July 14, the season took a different direction than the one Justin Girard and Britt Embry had planned.
Girard and Embry own Hearts and Roots, a small-scale, certified organic fruit and vegetable farm located near Elie, Man.
Howling 100 km/h winds, damaging hail, and massive rainfall — 114 mm — made a mess of their well-laid plans, twisting hoop houses into unrecognizable shapes and destroying nearly 75 per cent of their annual crops. They had to let go of all their staff. They also had to forgo providing wholesale supplies to their restaurant and retail clients.
Still, the growing season was not a complete wash-out. Enough crops survived to enable Hearts and Roots to continue to supply customers who had signed up for weekly orders of produce through its community supported agriculture (CSA) program. They also maintained their weekly presence at the Downtown Winnipeg BIZ's farmers' market.
Moisture levels have been an issue over the course of the season, Girard says. Drier than normal conditions in spring were followed by a brief but epic drenching of rain, then, an extended drought for the rest of the summer was followed by a soggy September. "We seem to be trending towards very, very dry conditions with heavy amounts of rainfall over a short period of time," Girard says. Admittedly, he welcomed the buckets of rain that fell in September for the recharge it provided to the garden.
"I think we learned a lot from our unfortunate summer," Girard says. "Having lost so much of our annual crops and some of our other crops due to extreme weather events, we had to take solace in what was still standing and what was to come."
Now, this resilient young couple is rewriting their narrative and responding to the challenges of the future with new strategies. While the market garden will remain the flagship of Hearts and Roots, Girard and Embry are expanding the push they started a few years ago into perennial agriculture when they began growing strawberries and asparagus.
Girard and Embry are always working towards better practices, which usually means minimizing soil disturbance while building organic matter by utilizing green manure cover crops or compost. The healthy soil teeming with a network of microbial life was much quicker to deal with the water issues and the strawberries and asparagus thrived. The asparagus varieties include Jersey Knight and Sweet Purple. The asparagus crop was followed by Honeoye strawberries, an early midseason variety with high yields of large berries. According to Girard, Honeoye proved to have the best flavour of any strawberry variety they've tried — by far.
"In a year where the weather was really quite extreme," Girard says, "the perennial crops proved to be a morale booster because we saw how much more resilient these crops were."
This year, he and Embry planted more perennial crops, a total of 30 fruit-bearing trees which they planted in an area where they are establishing an orchard.
"We won't be focusing on fresh, eating apples but rather storage varieties that are hardy in Manitoba," he says. Sweet Sixteen, which he purchased as a bare root tree from the Hardy Fruit Tree Nursery located in Sainte-Julienne, Que., is especially exciting. Introduced in 1977, Sweet Sixteen was developed at the University of Minnesota Agricultural Experiment Station. Rated zone 3b, Girard is intrigued by the apple variety's taste profile, which is said to be a blend of cinnamon spice, vanilla, and cherry flavours.
Girard says nut production is something that is missing in the local food market, so down the road Hearts and Roots will also be able to offer a variety of nuts. To start with, they planted some native hazelnuts. The two species of hazelnuts native to North America are Corylus cornuta, the beaked hazelnut, and Corylus americana, the common or American hazelnut, which has larger nuts.
They also planted a unique hybrid called Hazelbert, which they purchased from the Hardy Fruit Tree Nursery. A cross between hazelnut (Corylus americana) and filbert (Corylus avellana), the Hazelbert, according to the Hardy Fruit Tree Nursery, is a hardy zone 3 bush and produces hazelnuts twice the size of our native beaked hazelnut. One bush grows to a hefty 3.6 metres in height and can produce nine to 12 kilograms of nuts. Cross-pollination is needed as well as full sun. It takes three to five years before the bushes begin producing.
Girard and Embry also planted several native plum varieties this year, as well as a highbush cranberry. They are considering more perennial crops and are trying to decide between haskap berries or everbearing raspberries.
"With a market garden, you are always planning for successive perennial and annual crops," Girard says. Hearts and Roots has earned a reputation for unusual, tasty edibles grown from annual seed production that are designed to pique the curiosity and taste buds of their customers.
This year they grew Jamaican Burr gherkins, a peculiar looking small round cucumber covered in dangerous-looking spikes. "Supposedly this was Thomas Jefferson's favourite pickle," Girard says. Jamaican Burr gherkins are a heavy producer with great texture, a beautiful crunch, and delicious sweetness. As for the spikes that cover the gherkin — they only look dangerous.
Apple melons were another hit this year at the farmer's market. With the appearance of an overgrown yellow cucumber with green stripes, apple melons taste like honeydew, but are crunchy like an apple. Even the vine is edible.
Next year Hearts and Roots plans to produce custom-grown veggie transplants for sale and will include some specialty varieties such as Jamaican Burr gherkins and apple melons.
Customers can pre-order transplants for next spring by visiting heartsandroots.com.
In addition to perennial and annual crops, Hearts and Roots is raising chickens, geese, goats, and now also sheep. Geese proved very useful for weeding the strawberry and asparagus patches once the harvest was done. The organic content of their droppings created a noticeable increase in microbial activity and soil fertility, Girard says.
Most exciting (and indicative of their new direction) is their purchase of two heritage breeds of sheep: Icelandic and Shetland. Manitoba now has a wool mill — Long Way Homestead, a family-owned fibre farm and CSA in eastern Manitoba, which processes wool and specialty fibre from both their farm and other sources. Girard and Embry are looking forward to being part of the local fibre economy. In addition, the sheep help to manage the perennial forages they are planting.
"It's a part of food production today that we're only going to have to become even better at adapting as extreme weather events become more frequent due to society's inaction on climate change.
"A more holistic management approach, as well as more emphasis on diversifying — growing mainly perennials along with some annuals plus raising animals — gives us a lot of hope and that's exciting," Girard says.
colleenizacharias@gmail.com