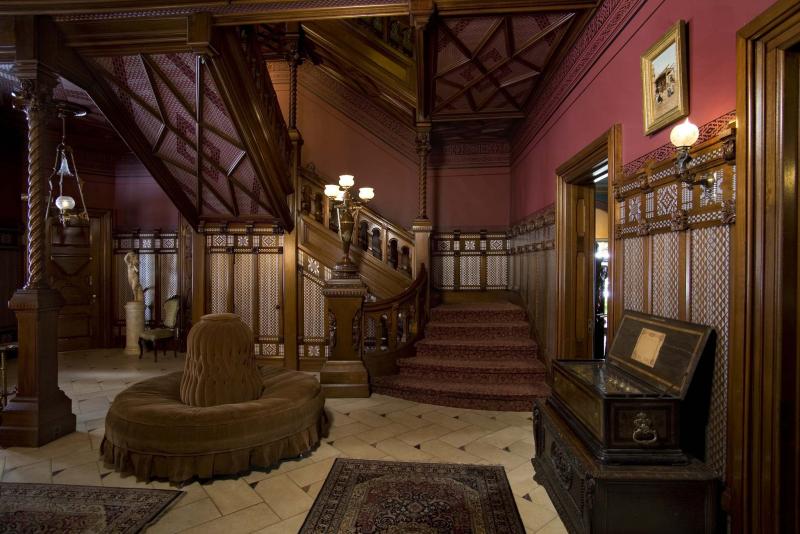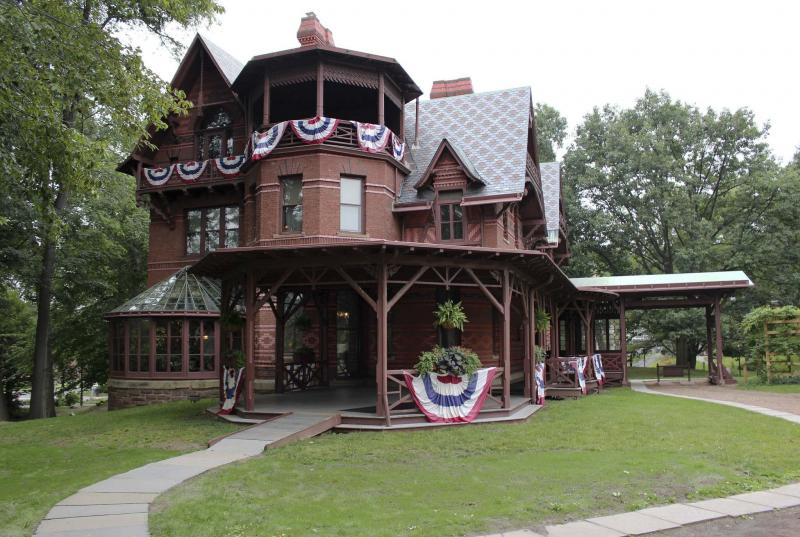 With Valentine's Day coming up on Wednesday, I'm shifting a bit from the usual "bricks and mortar" approach — to shine a light on what homes are all about, and what living in the right home can bring to our quality of life.
The bottom line... you knew it was coming... home is where the heart is.
I wonder, if when having their new home designed, a couple is ever asked, "Do you think there might be anything you want included in the design to reflect your love for one another, an open heart between a kitchen and a family room perhaps, or some area designed specifically for you to sit together and watch a beautiful sunset?"
Can a home be designed to represent a romantic intent?
Mark Twain certainly thought so, as demonstrated in a piece I came across titled: The 10 Most Romantic Homes in the World, by Sara O'Brien of ThisOldHouse.com.
This guy's almost as romantic as me! "Samuel Clemens, who wrote under the pen name Mark Twain, instantly fell in love with Olivia Langdon in 1867 when her brother, a fellow passenger on his steamship tour of Europe, showed him a miniature painting of her."
This same reaction happens to me with pictures of old cars.
Once back home, Mark and Olivia courted for a couple of years, then eventually settled in Hartford, Conn., where they built a 25-room house designed by architect Edward Tuckerman Potter, with creative input from Olivia.
"Twain's deep fondness for this home was no secret," O'Brien notes. "He wrote, 'To us, our house, had a heart, and a soul, and eyes to see us with... it was of us.' Twain wrote many of his classics in this home including The Adventures of Tom Sawyer. In his own words, this house was, "'a home... and the word never had so much meaning before.'"
Twain left us with a plethora of insightful quotes, and the following one reminds us it takes more than just a beautiful, romantic home to make marriage a success: "A good marriage is the union of two good forgivers." So true. Write that on a sticky note and put it on your fridge.
Still, there's absolutely no question how much their magnificent home — designed through the eyes of love — meant to him and Olivia. A toast, to those long-gone lovebirds, wherever they are. The house is now a museum. I'll be putting a tour of that on my bucket list.
Yes, love is a wonderful thing, and when reflecting it in the design of your home, romantic touches are a nice thing, but some people just go too far. I remember seeing an article once about a couple having designed their bathroom so that two toilets sit side by side with no partition in between. Don't know about you, but I find nothing, absolutely nothing, romantic about that.
Sure, you can read the same newspaper at the same time and you only need one Costco-sized roll of toilet paper, but there is NOTHING romantic about side by side downloading. Humans.
And in the "master," those mirrors on the ceiling can fall. Just sayin'.
For some reason, the practical side of my mind seems to have stepped up, and while totally a supporter of "home is where the heart is," and investing in a home that seems to offer the perfect environment in which to nurture that beautiful romance you've kindled, there are houses wise to step back from, that may soon leave you in the arms of DIVORCE COURT!!
The father figure in me is just trying to be helpful here. Never buy a house, charming as it may be, that costs more than you can afford, especially with the stock market hopping around like a Mexican jumping bean, because you will be "house poor," and that can lead even the best relationships to crash and burn.
Or, perhaps, you spot some romantic old charm home that with the odd board replaced and a little paint here and there (not to mention SUCH a great deal), you will have the perfect home to live, laugh, love and be happy in.
Such homes have the potential to become the world's deepest money pit imaginable, draining you dry in every possible way, especially financially, bankrupting you both emotionally and romantically, leaving you so wretchedly broke and tired neither of you can scrape up enough money to finalize the divorce and end the madness.
So avoid those. You're welcome.
Oh yeah, Valentine's Day. Guess I better come up with a happy ending. I asked my Facebook friends for any romantic happy home stories they might have, and particularly liked this offering from Suzie Zanewich: "My husband and I dated as teenagers, broke up and were reunited 20 years later! We got married, blended our families and have lived in our happy home for 20 years!"
Hurray! Congrats, and here's hoping you get at least 40 more. Happy Valentine's Day, to loving hearts in loving homes everywhere!
Comments or feedback, love to hear from you!
lmustard1948@gmail.com