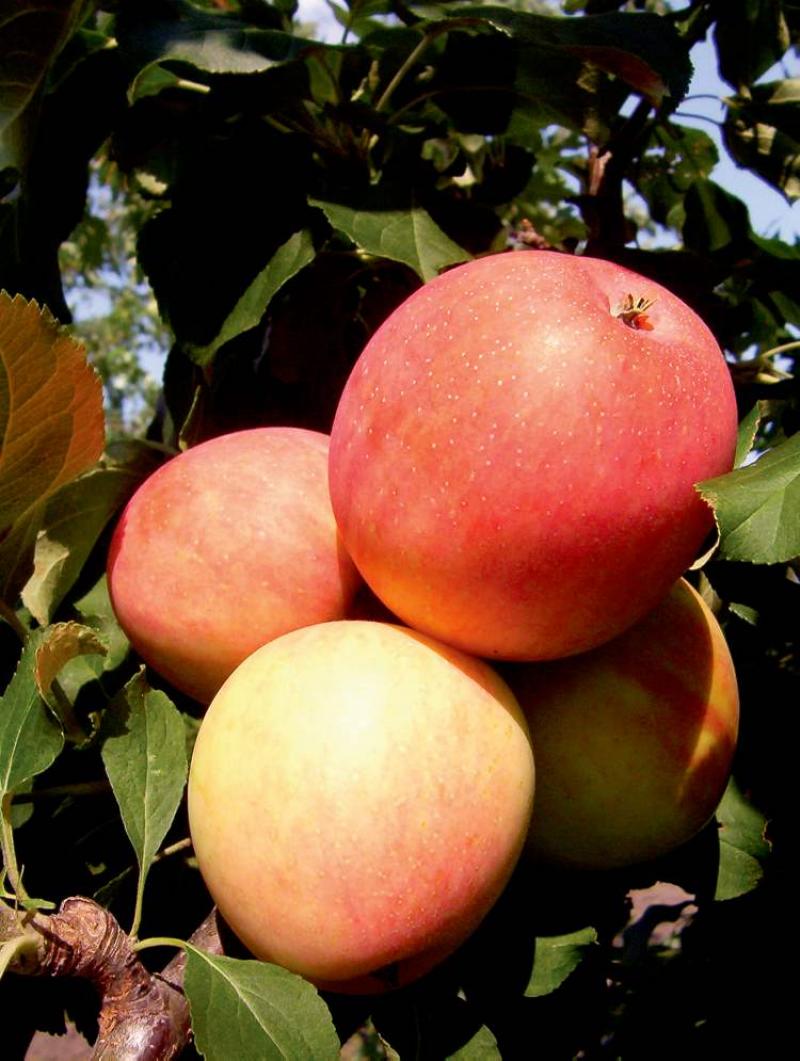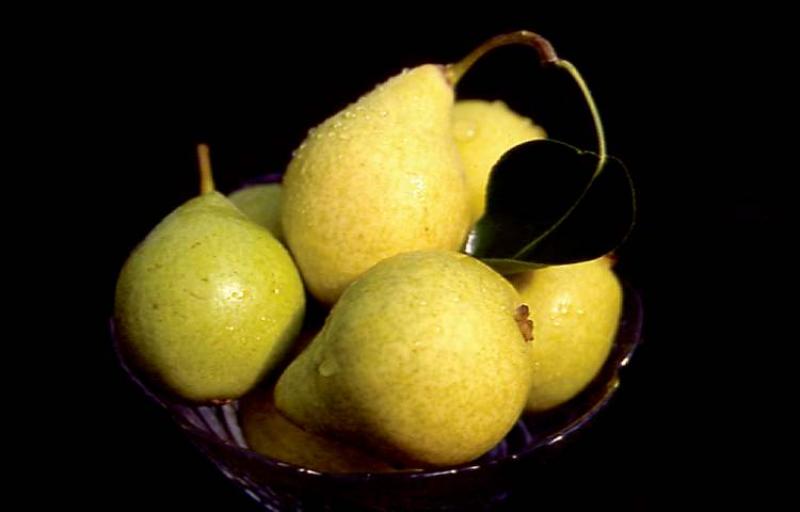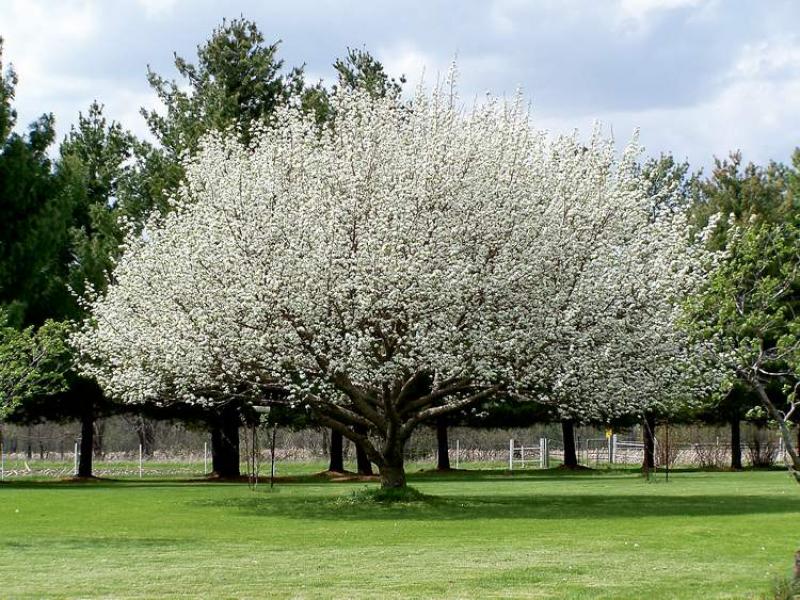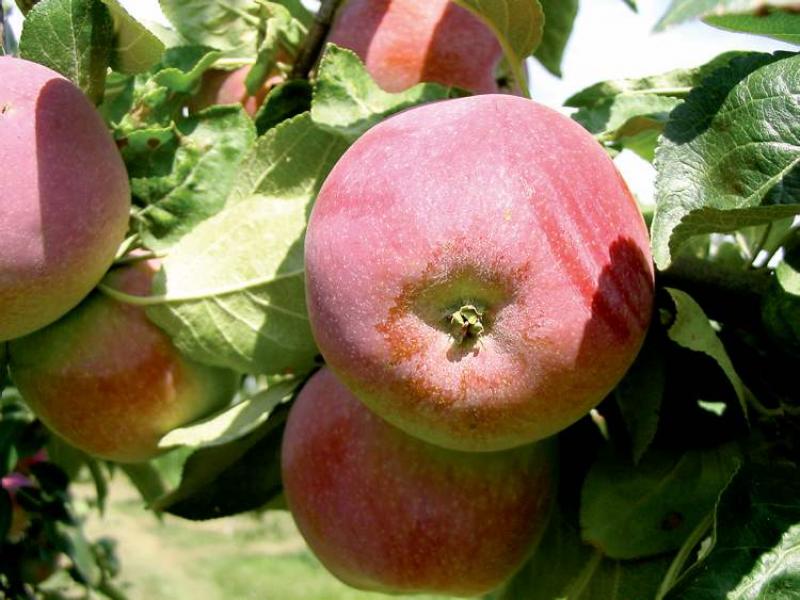 FRESH fruit in your own backyard? With outdoor space at a premium these days, owning a fruit tree with a spreading canopy may not seem possible.
Today's contributor, Philip Ronald, a respected Prairie plant breeder who provides support to the research programs at Jeffries Nurseries in Portage la Prairie, has many suggestions for a wide range of mid- to dwarf-size hardy fruit trees that will produce an abundance of delicious fruit.
Ronald has an eight-acre fruit farm south of Portage where he grows berries, apples and plums. While our harsh Prairie climate can restrict the varieties of fruit we can grow in Manitoba, we have abundant sunshine and fewer insects than some other locations in our country. A favourite of Ronald's is Goodland Apple, which resists disease.
There are 261 orchards across Manitoba. John Boy Farms-Apple Junction, Ste. Agathe, operates a cider mill in Landmark. All of the apples they use are Manitoba-grown dwarf apple varieties -- mostly Goodland, Norland, September Ruby and Fall Red. Owner Jean-Guy Cote says dwarf varieties can be super-productive without overwhelming small landscapes.
An over-abundance of home-grown fruit can always be shared with local food banks. Fruit Share supplies volunteers who assist homeowners in harvesting their excess quantities of backyard fruit. Visit www.fruitshare.ca.
------
Spring Fling Fundraiser takes place on April 6th at Christ Church Anglican, 227 MacLean Ave., Selkirk from 8:30 a.m. to 3:30 pm. Featuring speakers on a variety of gardening topics. For tickets contact Cathy Sveinson at 204-482-3711.
Colleen Zacharias
gardenfundamentals@gmail.com
For those of us who spent our childhood in Manitoba, we have fond memories of the first taste of apricots, plums, pears and apples from the backyard. The imported fruit in the grocery store may be larger, but it can rarely match the flavour of a fruit handpicked from your own tree at maturity. In this article I will profile four groups of fruit trees that can be grown successfully in southern Manitoba.
Let's begin with apple, perhaps the best known of Prairie tree fruits. This group includes the traditional eating apple, the small-fruited crabapple and an intermediate known as applecrab. Apples have become popular fruit trees on the Prairies due to their large fruit, easy picking and reasonable shelf life. By flowering after apricots, plums and pears, apples typically miss spring frost and produce consistent fruit crops.
When choosing apple cultivars, it is important to note the fruiting occurs at different times throughout the growing season. 'Norland' is an example of an early-season apple ripening in early August. Among the mid-season apples, consider Gemini, Goodland, Odyssey and Prairie Magic. The best late-season cultivars, maturing in late September, include Red Sparkle and Wintercheeks. Apples are ripe when their seeds are brown and flesh is white with no greenness. In many cases, fruit can be stored until Christmas in a fridge at 2 to 4 C with humidity.
Among the smaller fruiting apples, consider Kerr Applecrab developed at the Morden Research Station in 1952. The tree offers strong, wide-angled branches and shows resistance to fire blight. The fruit matures in late September and offers intense flavour and colour for juice. Pick your fruit after several frosts and contact a local apple press for processing.
The resulting juice requires no sweetening and can be frozen in 1 L containers, then thawed and enjoyed throughout winter.
Dwarf apples are a perfect fit for the smaller residential landscapes of today. By grafting Prairie apple cultivars on a dwarfing rootstock like Bud9 or Ottawa3, the mature tree will be 50 per cent smaller than the same tree on standard roots. Dwarf apple trees require much less space allowing space for a second cultivar. They also produce fruit sooner in their lifespan and obviously are much easier to harvest and maintain.
Apple pests include fire blight, apple scab and the dreaded apple maggot. Fire blight is a bacterial disease that results in scorched new growth and a classic shepherd's crook at the growing point. It is best controlled by removing diseased twigs 15 cm below the point of infection. Pruning shears must be disinfected after each cut and the trimmings either bagged or burned. Apple scab is a fungal disease that affects both leaves and fruit. It overwinters on fallen leaves and is best controlled by sulfur applications on either side of flowering.
The apple maggot is known for the tunnelling damage within fruit caused by its larvae. However, the problem begins in spring when the adult fly emerges from its overwintering home in the soil and lays eggs on the developing fruit. Red sphere traps will capture adults and reduce egg-laying, however eliminating fallen fruit is the best means to break this insect's life cycle.
Second on my list for Prairie fruit trees would be the plum. Plums are extremely cold hardy and pest-free fruit trees. A tree-ripened Prairie plum rivals many store-bought varieties and can be processed into a wide selection of preserves. Prairie plum cultivars include hybrids such as Brookred and Pembina, Japanese plums such as Brookgold and complex hybrids such as Toka. Cherry plums, which produce slightly smaller, red-fleshed fruit, include Compass, Mustang and Sapalta.
However, plums are early bloomers showing peak flowering at a time when frost damage is a possibility and pollinators such as honeybees are less active. Furthermore, plums show complex pollination patterns so that cultivars must be chosen carefully to ensure compatibility. We have learned that hybrid plums are completely ineffective at pollinizing other hybrids. Gardeners should use Toka, Japanese (e.g. Brookgold) or wild plum as pollinizers for hybrid plums (e.g. Pembina).
The pear is the largest of all the Prairie fruit trees and can be grown effectively as a small- to medium-sized shade tree. Pears are very cold hardy and tolerate our alkaline, clay soils. The fruit of Prairie cultivars is smaller and of lesser quality than store-bought selections like Bartlett. Nevertheless, hybrid cultivars such as Early Gold and Ure produce consistent yields of tasty, golden, 5 cm fruit.
Pear fruit ripens from the inside-out and drops quickly when ripe. Fruit should be picked when slightly green by applying gentle pressure near the stem. Picked pears are best ripened in a warm place such as a fruit bowl or paper bag. The ripe fruit can be eaten out of hand or used as the main ingredient for a tasty jam.
The most challenging of Prairie fruit trees is the apricot. Not only is the apricot less vigorous than other fruit trees, it blooms exceptionally early and its flowers are often damaged by spring frosts. When the right combination of spring weather enables successful pollination, the delicate pink flowers give rise to delectable yellow-orange fruit in early August. Cultivars such as Westcot, M-604, Brookcot and Scout can produce heavy yields of addictive fruit.
In order to counteract the extreme cold of winter and the vagaries of a Prairie spring, apricots should be sited in protected spots. The east side of a house may be the ideal place. Such a site will result in a winter microclimate with some protection from wind and cold. Furthermore, an eastern exposure is slower to warm up in the spring, postponing flowering and enabling successful fruit production.
This spring take time to consider integrating one of these fruit trees into your backyard landscape. In many areas of the city, a neighbour's tree will serve as an effective pollinizer. There is a measure of satisfaction and numerous health benefits that come from producing your own food. For those with existing fruit trees, remember the best time to prune a fruit tree is in early spring when the tree is still dormant. The objective is to create a scaffold of wide angle branches that allows ample penetration of sunlight and good interior air circulation.