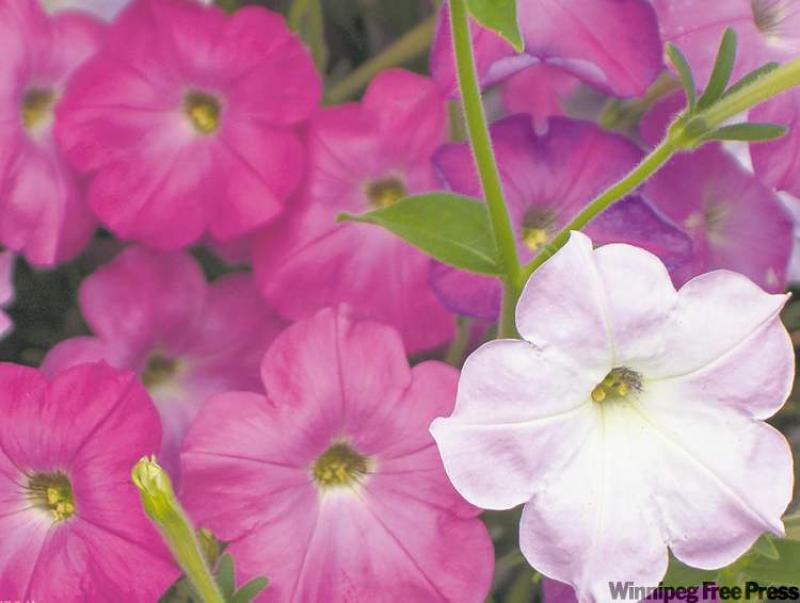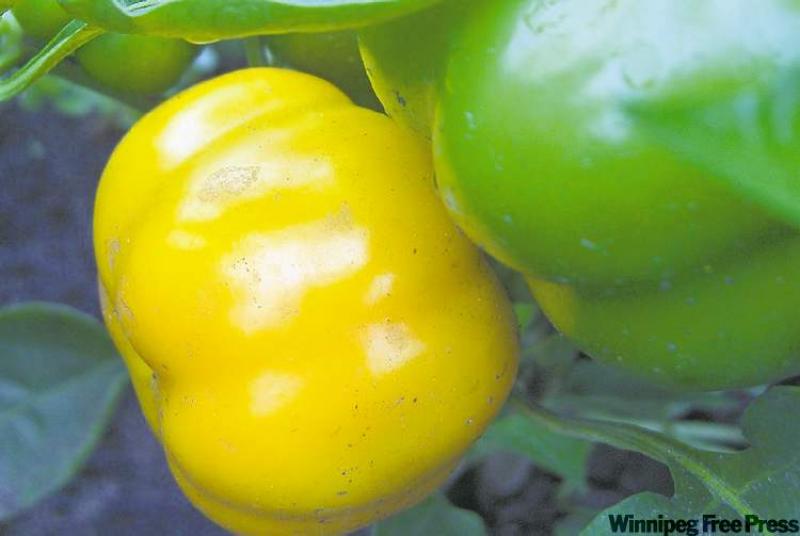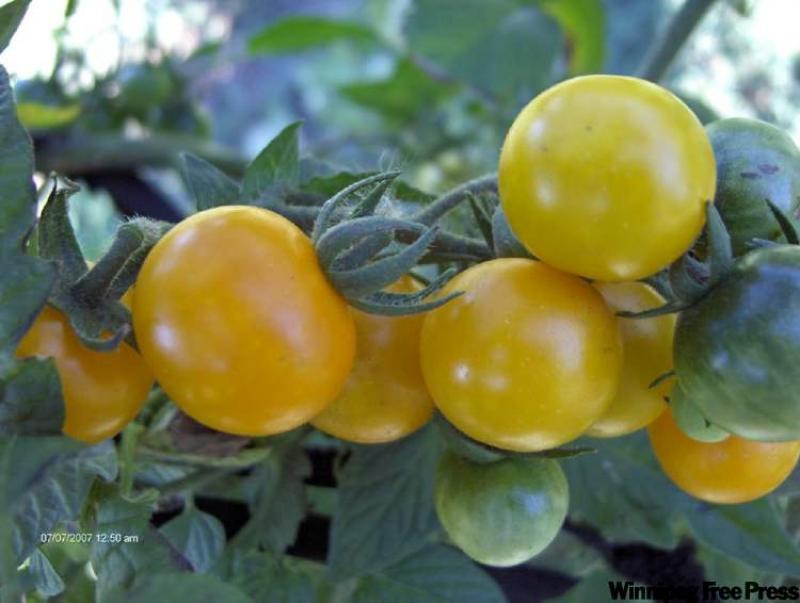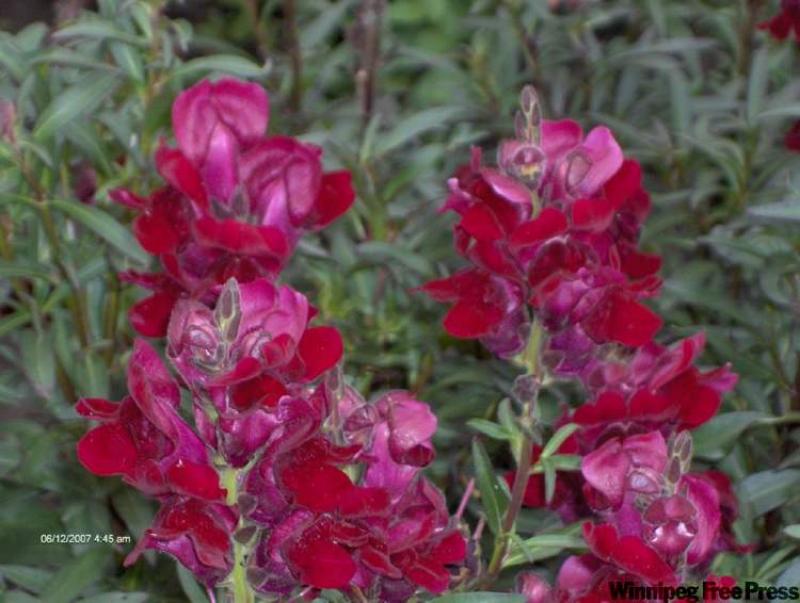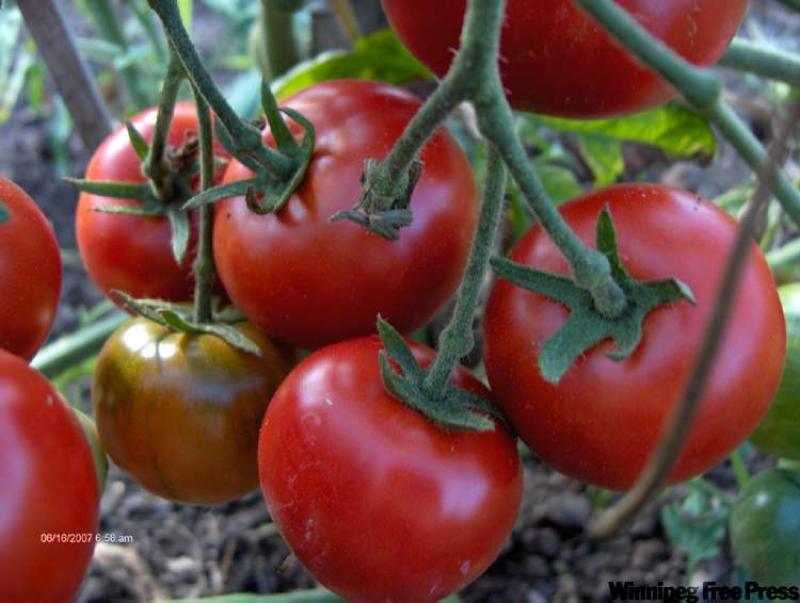 It's that time of year again! Gardeners from all corners of the Prairies have been nestled up with their favourite seed catalogs, dreaming of the summer to come. Now that spring is approaching, it's time to start planting.
Starting seeds indoors is not difficult -- the main requirements are adequate light, moisture and temperature. Although greenhouses, electric heating mats and full-spectrum grow lights make starting plants indoors easy, gardeners have been starting seeds indoors for generations with little more than a sunny south window and the anticipation of the coming spring.
February is the ideal time to start peppers, onions, and leeks. The main requirement for germinating pepper seeds is warmth -- they require a soil temperature of 26 C to 29 C for germination. Place the pots on a heating mat for a constant soil temperature.
Another requirement is moisture. Sow the seeds in moist seedling starter, a quarter-inch deep, and cover with a clear plastic dome or clear plastic. Once the seeds germinate, remove the clear plastic and give the seedlings as much light as possible: a sunny window, greenhouse or full-spectrum grow lights. Once the seedlings have two to three true leaves, transplant into larger pots or containers.
Gardeners are becoming more and more interested in the many varieties of heirloom vegetables, flowers and herbs. Heirloom or heritage varieties are non-hybrid, old-fashioned varieties that have stood the test of time and are renowned for fabulous taste, colour and aroma. Some are family varieties that have been handed down through generations, while others are commercial properties that once were offered through various seed companies in the 1800s and early 1900s.
Because heirloom vegetables are open-pollinated, gardeners can save their own seed from year to year.
Heirloom Pepper varieties such as Black Hungarian, Doe Hill, King of the North, and Early Jalapeno do very well in Manitoba. The Black Hungarian is especially unique with its purple jalapeno-shaped fruit and purple blossoms. Its spicy flavour has a little less heat than a typical chili pepper and is wonderful in salsa, casseroles or chili. Best of all, Black Hungarian peppers are early and ripen easily.
Another tasty, early heirloom variety, Doe Hill, features sweet, gold, roundish fruit -- excellent for grilling.
Onions and leeks germinate quite readily and should be sown in moist seedling starter a quarter-inch deep. Keep warm, cover the pots or trays with clear plastic and, once the seedlings emerge, move to a very sunny area that is not overly warm. Avoid overwatering, as they have a tendency to rot if kept too wet. If a sunny area or greenhouse is not available, plant onions and leeks a bit later in March.
March is a good time to start cabbage, tomatoes, eggplants, herbs and most bedding plants like petunias and snapdragons. Old Fashioned Vining Petunia offers exceptional fragrance and a mix of colours from purple, pink and white. This tough heirloom plant blooms well into the fall and attracts hummingbirds all summer long.
Eggplants are heat-loving plants that require the same germinating temperatures as peppers (26 C to 29C) and constant moisture during germination. Eggplants can take two weeks or more to germinate.
One of the most beautiful eggplant varieties is an heirloom variety called Listada de Gandia. The purple fruit are heavily striped with white. Blooms are a pale purple. Try growing it in a large pot on the patio for a beautiful container display.
There are thousands of varieties of heirloom tomatoes, in all shapes, colours and sizes. From tiny cherry tomatoes like Gray's Sweet Cherry to behemoths like Sylvan Gaume Tomato, there's a tomato variety for everyone. The colours are fascinating, as are the flavours and aromas. Choose from striped or zigzag-patterned heirloom tomatoes (like Feuerwerk and Early Orange Stripe) to purple or orange varieties. One of the strangest heirloom tomatoes, Riesetomate, resembles a cluster of fused cherry tomatoes.
Tomatoes are best planted at the end of March and require a soil temperature of 21 C to 26 C for germination. Sow the seed a quarter-inch deep in a moist seedling starter and cover with clear plastic. Remove once the seedlings emerge. When they have two or three true leaves, transplant into larger containers. For staking tomatoes, a four-inch pot is usually adequate. For bush types, six plants to a fibre pot result in healthy plants. Tomatoes need as much light as possible to prevent the seedlings from becoming leggy.
One of the most important steps in growing anything indoors is the hardening-off process. One week prior to setting out your transplants in the garden, move your seedlings outdoors in a calm, warm and partly shaded spot for a few hours each day, gradually increasing the number of hours left outside and in the sun. This will help reduce transplant shock when they are moved to the garden.
Tanya Stefanec is owner of Heritage Harvest Seed, a mail-order business based in Carman that specializes in more than 600 rare and heirloom seeds. Visit www.heritageharvestseed.com. Tanya will be at Seedy Saturday on Feb. 19 at the Canadian Mennonite University, South Campus.