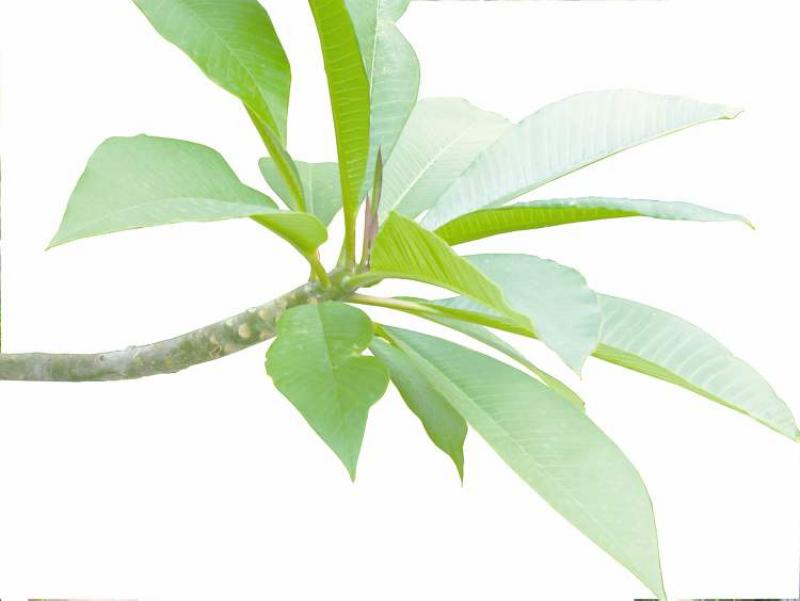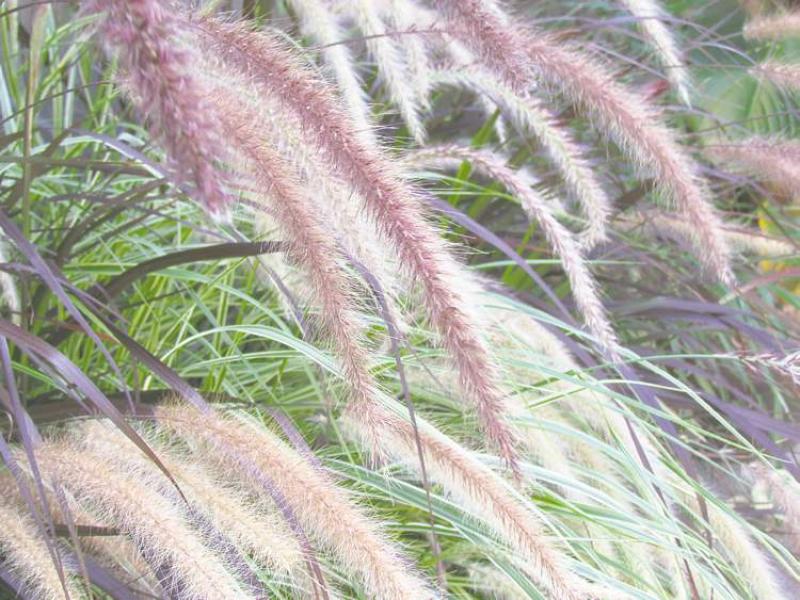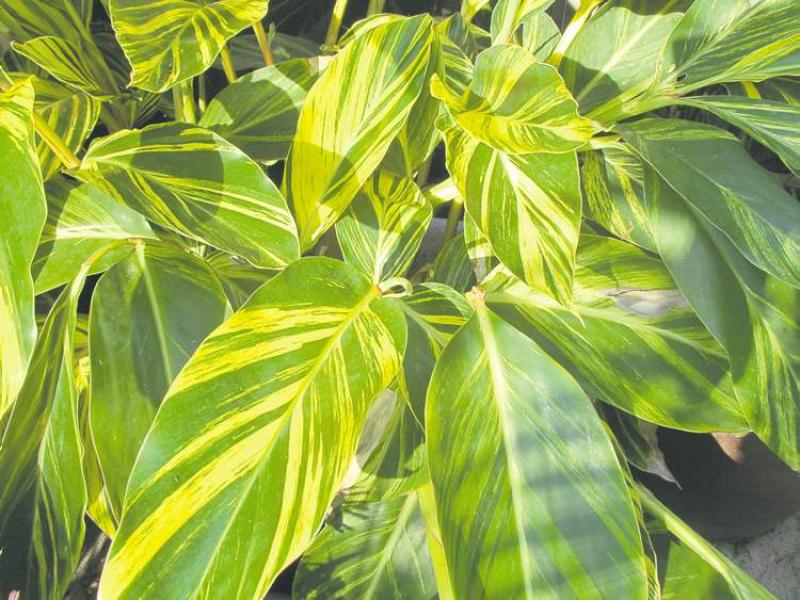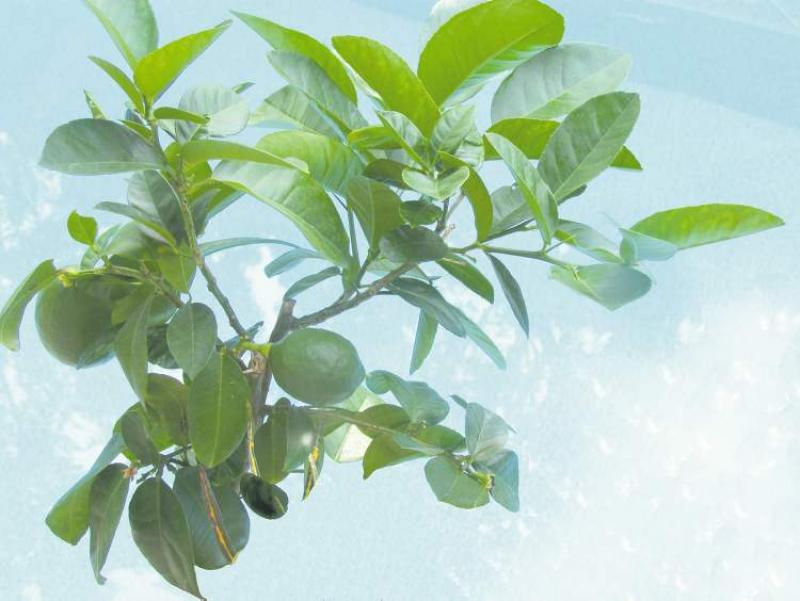 Investing in plants, whether annuals or perennials, always represents a certain expense.
Gardeners indulge in the purchase of annuals for containers or flower beds because of the season-long colour they provide. Hardy perennials, of course, have traditionally represented the single best investment in the garden because they can provide years of enjoyment.
Tropicals, on the other hand, originate in habitats that bear little resemblance to our Zone 2b climate. Are they, then, strictly temporary but exotic additions to our summer container displays?
Jeff Killeen is a Fort Garry gardener whose travels have taken him to the tropical rainforests of places such as Malaysia, Thailand and Australia, as well as the sub-tropical rainforest areas of Canada's own 'banana belt' -- Salt Spring Island located between Vancouver Island and the mainland. Like the plant explorers of old, Killeen has returned from his journeys filled with new ideas and determined to recreate his own tropical paradise using many of the same plants that have so amazed and delighted him.
And he's succeeded.
Killeen is convinced tropicals are the next big wave for gardeners. Their rapid growth and spectacular displays make the most of Manitoba's short growing season. Step into his garden and you'll quickly discover the unimaginable foliage, dramatic size and wonderful texture provided by plants such as Abyssinian banana, Xanadu philodendron, alocasia, colocasia and striped green and yellow ginger.
And that's just at first blush. A green canopy of overhanging palm leaves invites you to discover other fascinating specimens such as drought-tolerant Liriope spicata (a border grass that produces a small purple bloom), Crinum lily, coarsely fringed, glossy green Holly Fern (Zone 5) and two instant favourites of mine, Foxtail fern and Queen Anne fern.
A moderate grower, the Foxtail fern (Asparagus densiflorus Meyersii) has brilliant green, feathery fronds and can be placed in bright sunlight to dappled shade. The Queen Anne fern is equally stunning. A more weather-resilient choice than Boston fern, its bushy, thick fronds stand up to wind and do not scorch, even in full sunlight.
Killeen likes to say he is all about the foliage. Some of the species growing in his garden, though, produce spectacular blooms. Plumeria (a plant that is the size of a small tree) produces a sweetly fragrant flower called frangipani, also known as the Hawaiian lei flower. The Crinum lily, which must be brought back inside by September, produces a massive, heavily perfumed bloom that is 10 to 15 inches across, filling the house with a delicious fragrance.
The bloom lasts only about three to four days, but Killeen considers that a long bloom period since his hibiscus only produces blooms that last a single day. "I'm not about the flowers," he reminds me.
I've purchased the occasional alocasia or colocasia (common name elephant ears or taro) as a thriller for a container arrangement, but Killeen's stand five-feet tall, their giant shield-like leaves stretching upwards from 22 to 39 inches and measuring from 15 to 25 inches in diameter.
Killeen explains an easy way to differentiate between the two: the leaves of Alocasia, a shade lover, point up, while the leaves of Colocasia, a sun-loving plant, point down. Black Magic Colocasia featuring deep purple foliage and Calidora alocasia, held upright on thick green stems, are just two of the varieties in Killeen's garden.
Killeen also grows a rare form of elephant ear, Baroque Sword. Unlike the more typical shield-shaped leaf, its scalloped deep-green leaves with purple undersides are narrow and sword-like.
Tropicals thrive in hot, humid environments, and this summer's record temperatures and high humidity have been very accommodating. Killeen, who works in sales and service with Air Canada, begins each day at dawn, watering his plants daily as well as spraying the heat-absorbing concrete on which the pots sit in order to raise the humidity and create a steamy environment. The elephant ears almost preen in high humidity, spreading out their oversized leaves so they appear even larger. Tropicals are generally huge feeders and Killeen uses an all-purpose 15-30-15 soluble fertilizer.
Killeen's L-shaped backyard does not include a single blade of grass -- lawn grass, that is. A narrow lap pool stretches from one end to the other, and there are dozens of container-planted tropicals including a poolside row of Abyssinian banana plants, interspersed with ornamental grasses such as Purple Fountain grass (Pennisetum purpureum) and a recent introduction, Pennisetum setaceum Vertigo.
The large heads of Egyptian Papyrus Grass (King Tut) sway in the wind next to the immense height of Miscanthus Giganteus or Giant Chinese Silver Grass. Purchased at Sage Garden Herbs, this heat-loving Zone 4 grass grows up to 12 feet in height. Killeen cuts it to six inches above the ground each fall, mulches, layers with a felt blanket, and then shovels snow on top during the winter.
A potted Meyer lemon tree sits at poolside next to an unusual variegated, narrow-leafed croton (Picasso's Paintbrush). Killeen expects that the lemons will ripen by mid-September and then he and neighbour Judy Schwartz plan to enjoy a gin and tonic. But Killeen shares more than that with his neighbours -- Schwartz, for example, is now growing tropicals in her backyard, including an Abyssinian banana that stands 12 feet tall.
First-year banana plants grow to about five feet tall and serve as an excellent example of the value in storing tropicals indoors for the winter. In its second year, the Abyssinian banana plant grows to 12 feet and, in the third summer, will reach 15 feet with leaves that are up to 15 inches across. Situating in dappled light is key.
"The most resilient of banana plants for overwintering is the Abyssinian," Killeen says. "The dwarf and zebra banana plants are more challenging. In the fall, dig them up, leave some soil on the root ball and keep the root system intact. Gather up the leaves without cutting them and tie together with a bungee cord."
Killeen then slings the plant over his shoulder and carries it down to his basement dark room where he places it into a heavy duty, black plastic bag. "You need pure darkness in order to successfully store the banana plant."
The dark room has one heating duct that he closes off. "Check on them about once a month and give them a sip of water for a bit of moisture to the root system," he says.
The elephant ears are overwintered in a similar manner except the leaves should be chopped off about six inches above the woody portion of the corm. Killeen stores the corms in Pro-Mix because it contains peat moss, making it a lighter medium.
Many of his other tropical plants become houseplants during the winter. Killeen sprays his two variegated ginger plants with Wiltpruf, an anti-transpirant spray that guards against moisture loss that results from dry, furnace-heated air. His front foyer provides the most light -- although tropicals can sometimes look a bit ragged in the winter months, they begin to perk up in February.
Tropicals should be started in early March, before you start your seeds or other bulbous plants such as cannas and dahlias, Killeen says.
"Begin potting up tropicals such as colocasia, alocasia and banana plants at the beginning of March since their extensive root systems will need time to root and the leaves need enough time in order to reach their mature size."
The rewards are similar: larger, healthier plants for the next growing season and less replacement expenses. By the end of March or mid-April, a second-year Abyssinian banana, for example, will already be three feet tall.
While Killeen's entire garden is a rare tropical paradise, he recommends that gardeners who are interested in experimenting with tropicals start with a plant such as Anthurium.
"As the plant matures, remove offshoots that are emerging near the main stem and replant. Keep soil moist and place in a part shade location."
I may start with Queen Anne Fern. And perhaps a banana plant or two.
Colleen Zacharias is a master gardener and certified Prairie horticulturalist.