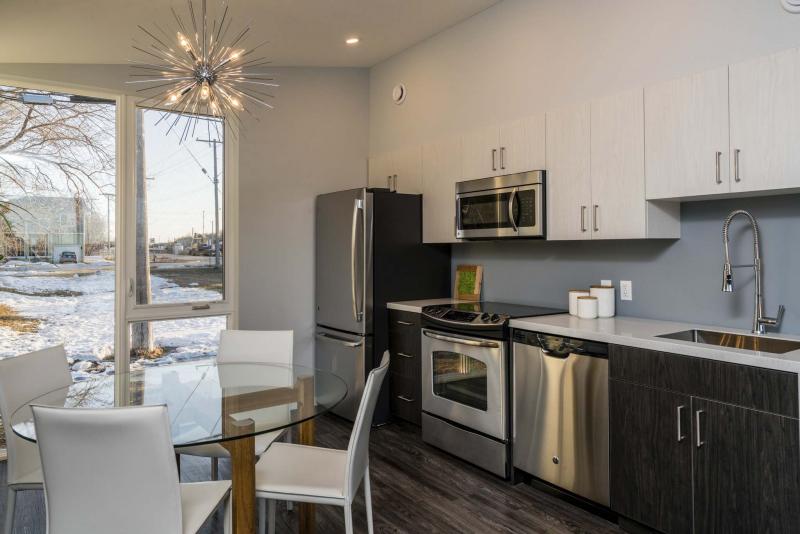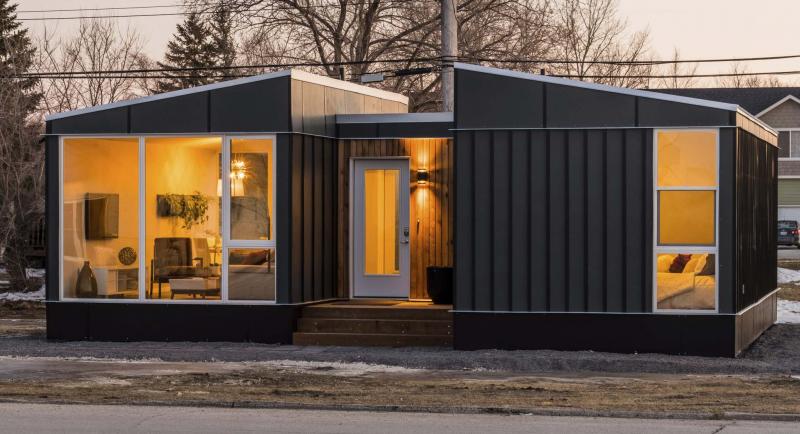 In the market for an affordable new home? I may have just what you're looking for!
The following feedback from Ellery Broder of Broderco Development arrived in my email in regard to last week's column on tiny homes:
"Hi Laurie, I read with interest your article about the tiny house movement. My company has been involved in producing a unique home called Mezzo Homes (mezzo meaning middle in size). Our first project is in Selkirk, Man., (16 homes, with the first one becoming occupied just a few days ago), with many more planned over the course of the next year. Mezzo Homes are not tiny houses, they are reduced footprint, efficient, low-waste, high-quality homes meeting needs for cost efficiency and minimalistic lifestyle."
So, of course, I called Broder for a little more background and he set up a conference call with him and business partner Jason Vitt. Like so many great ideas, this one took a little time to leave the gate: in this particular instance, it took 44 years. That's when a very young Broder sat down and drew his concept, sitting there until he partnered up with Vitt over two years ago.
They realized the time was right and had Broder's concept architecturally designed by award-winning 5468796 Architecture. The concept of Mezzo Homes was created with the intent of supplying a high-quality, effectively designed home the homeowner can afford on a conservative budget.
Mezzo Homes consist of three separate pods, no basement and are set on a screw/auger pile foundation. They are pre-built and because they are podular, they can be delivered pretty much anywhere, even flown in by helicopter if need be. These 740-square-foot, single-level, two-bedroom, one-bath dwellings include floor-to-ceiling windows, in-floor heating throughout, quartz waterfall countertops and undermount sinks, luxury millwork finishes and backyard patios. Other highlights include 10-foot-high ceilings at some points and an entry foyer that serves as both a connection and separation of the sleeping and living areas.
The Mezzo Homes found in Selkirk are on 50- by 60-foot lots. The homes (lot included), with many additional features not described here, ballpark in the $199,900 to $219,900 range. A portion of each sale also supports novahouse.ca, a shelter for abused women and children.
Their target demographic is young families, first time homebuyers and homeowners looking to downsize.
I do like the idea of a group of friends all at the same stage creating a community of these to wrap up their independent living years in, with a big bonfire pit smack dab in the middle of all of them, and yeah, a communal big shed for hobby storage and activities.
Great concept guys, an idea whose time has finally come! And should I choose to go podular some day, I'd like mine in a nice Mustard yellow.
For further information, check out mezzohomes.ca or jeremyzdrill.ca.
Comments or feedback, love to hear from you!
lmustard1948 @gmail.com