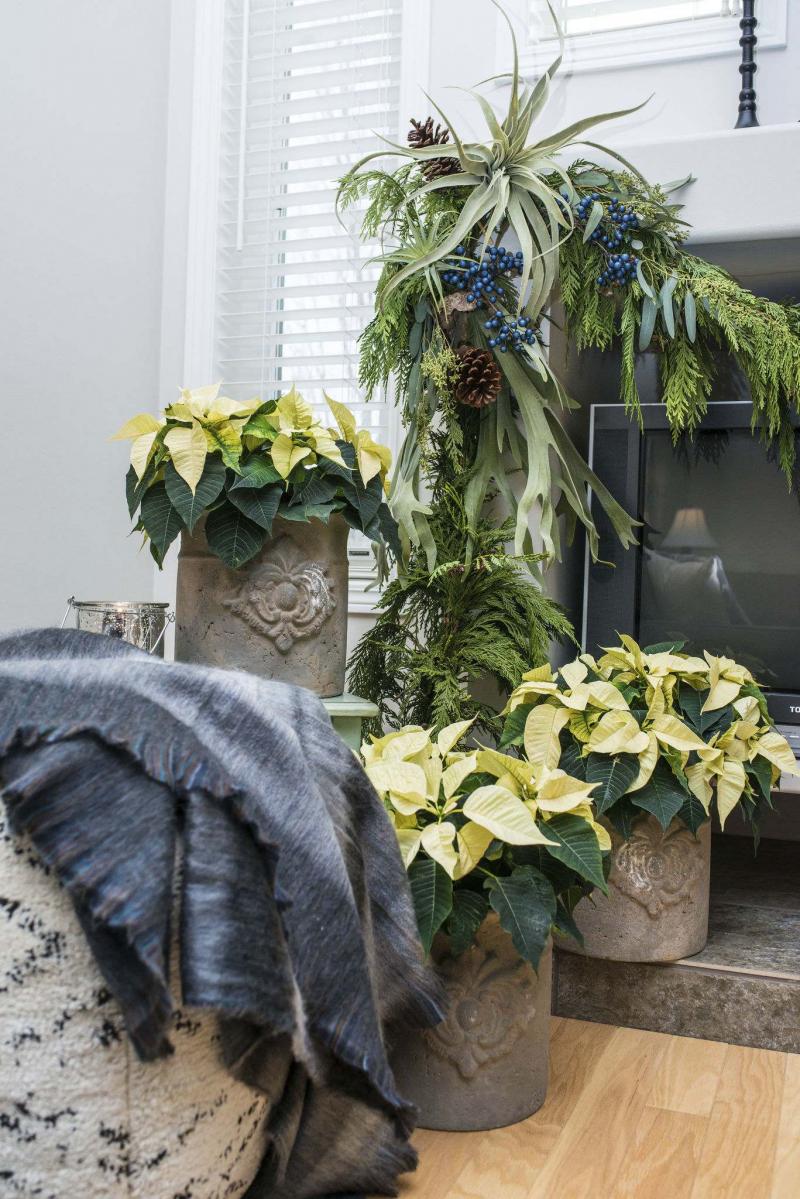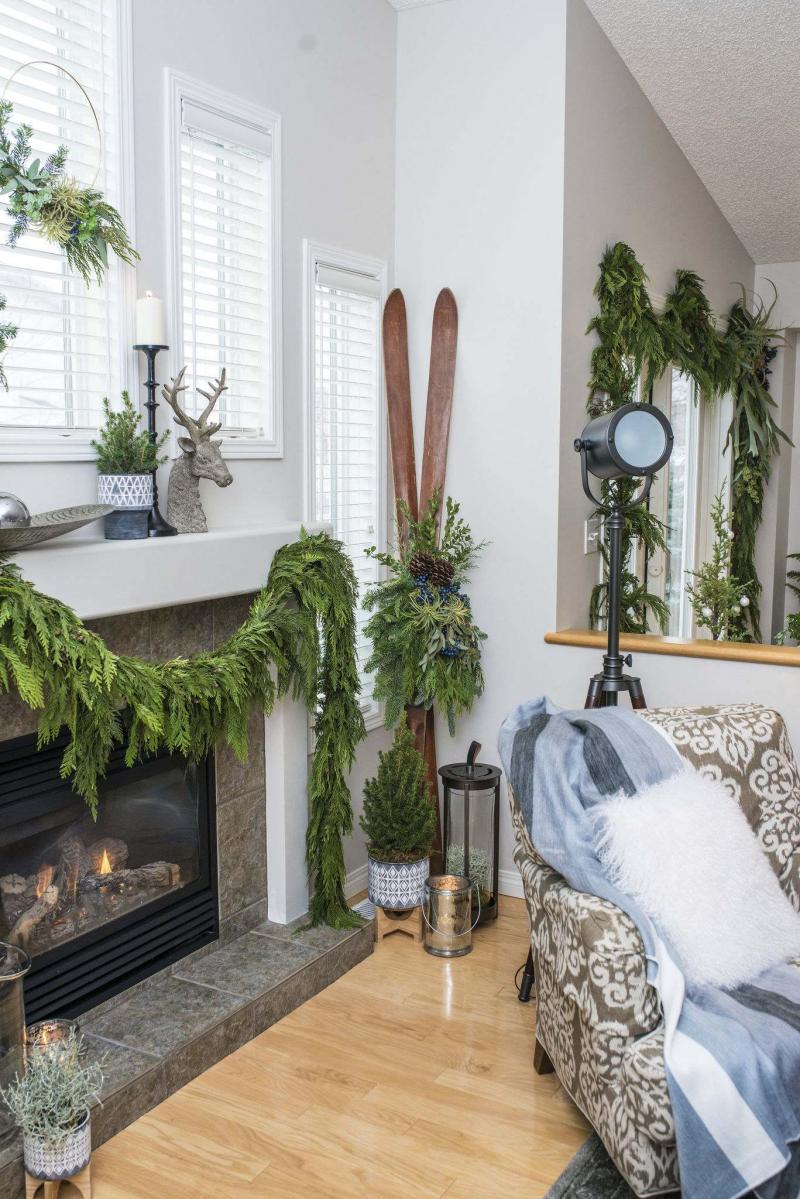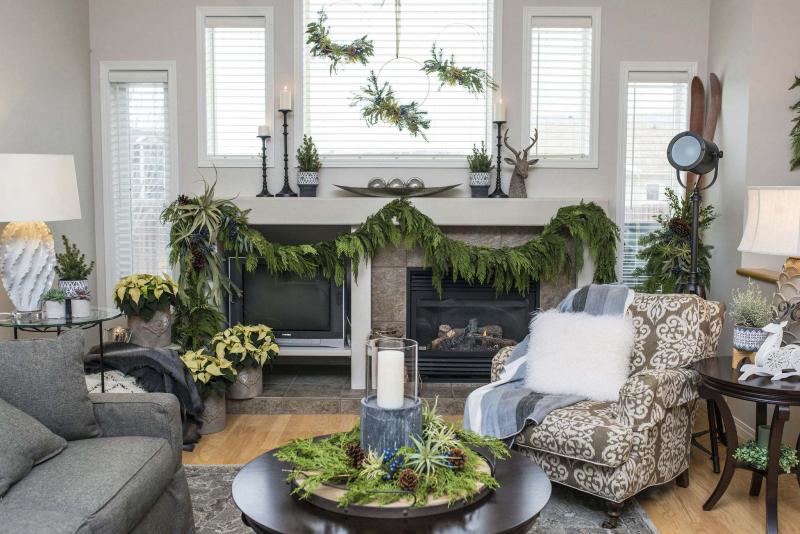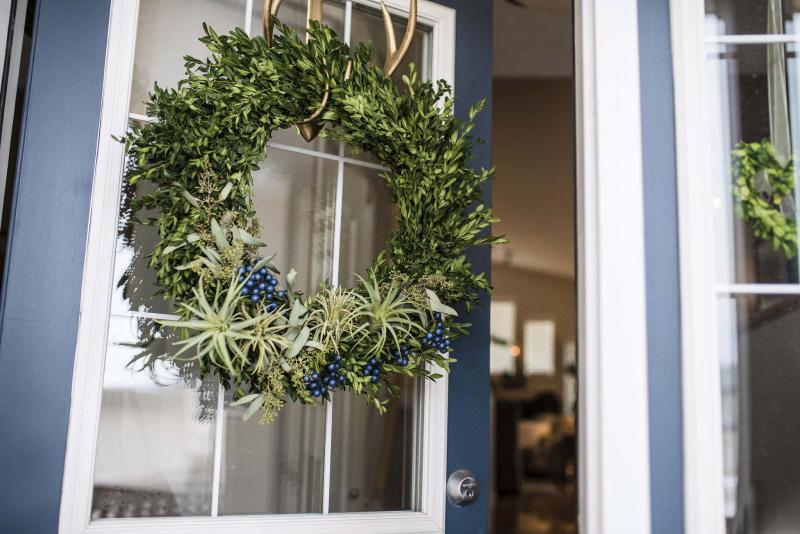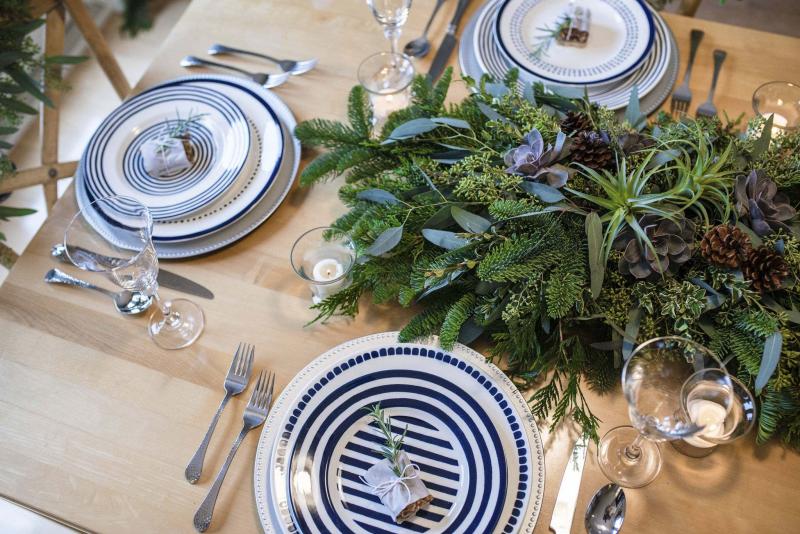 What if you could wave a magic wand and transform your personal space into a magical place and visual extravaganza just in time for the holidays? Perhaps you have no time but if indeed it's your desire, Lisa Gandza from Shelmerdine Garden Centre and Sarah Southern, owner of Bubbles and Bash, have plenty of insight and inspiration to help you create the holiday look and functionality you want.
Last week, Shelmerdine and Bubbles and Bash joined forces for one day to exclusively provide Free Press readers with decorating ideas and styling options for holiday entertaining.
Gandza started in the floristry department at Shelmerdine several years ago and then moved into the visual-staging and merchandising section. She creates the seasonal displays at Shelmerdine and works closely with customers to assist with their design needs, both in-store or at their homes. Southern is a 30-something who began working in the hospitality industry when she was 16. Today, she is an event planner and party stylist for corporate events, weddings and small, intimate dinner parties.
The home of Southern's mother, Susan, served as the borrowed space to work their magic. Working at a brisk pace, the morning began with a swirl of unloading, unpacking and assembling. By afternoon's end, deconstructing the home staging was swiftly accomplished, but let's start at the beginning.
Gandza says the main goal when decorating is to enhance the special qualities of your home with key accents. Preparing for guests doesn't require a complete redesign of your space.
The same design tools and cohesive esthetics that you employ to incorporate structure and style into your outdoor garden — unity, repetition, framing the view, a pleasing colour scheme, textures and patterns — apply to your indoor space. Gandza says that whether the room you are decorating is small or voluminous, it's important to focus on scale and proportion when designing your interior space.
When deciding which accent pieces to bring to the home staging, Gandza relied on photographs of the interior space that showed the scale and proportion of existing elements, as well as the various colours and textures. Exact measurements of windows, mantels, table surfaces, and doors are also essential when calculating the total amount of garland and greenery that you will need.
To infuse a relaxing mood, Gandza embraced the concept of hygge (a Danish word pronounced hoo-gah). A popular trend that places the emphasis on well-being and comfort, hygge has come to encompass cosy elements like sumptuous textiles and warm lighting in home decor that invite you and your guests to come indoors and escape from the madding crowd.
Simple things like big comfy pillows and throws, Gandza says, create instant ambiance. Shelmerdine carries a range of decorative items for the home, including textiles that reflect the latest home and lifestyle trends. Gandza selected two alpaca throws in soft shades of grey, blue and black, as well as Mongolian lamb fur throw pillows in white and black.
Vignettes entice your guests to take a closer look. To accent a corner of the room, Gandza added a contemporary ivory pouf with a geometric motif in a soft black design and draped it with an alpaca throw. Next, she added three concrete planters in soft grey with raised centre motifs in an arrangement with different heights and filled each container with a Green Envy poinsettia.
In the opposite corner of the room, Gandza stood a pair of vintage wooden skis, which she dressed with a swag of greenery. In creating the lush cedar garland for the mantel, Gandza added a touch of the forest. For added dimension, she accented one end with a fabulous faux staghorn fern, Xerographica tillandsia, pine cones and blueberries.
On the mantel, she placed a handsome stag head with a distressed grey finish and a long narrow hammered tin tray with a silver finish, which she complemented with an asymmetrical arrangement of three tall black iron candlestick holders. She filled the glazed pottery in two mid-century modern inspired wooden plant stands with delightful Dwarf Alberta Spruce trees.
The grey and white geometric design on the glazed pots is reminiscent of a knitted sweater, Gandza says. In other pots, she placed Calocephalus Brownii, a silvery-grey plant known as cushion bush.
Above the mantel, Gandza hung three gold-toned hoop wreaths, one from gold wire ribbon with a green base and the other two from invisible fishing line for a floating effect. The wreaths were decorated in a mix of real and faux greenery.
At the front entrance, Gandza hung a fresh boxwood wreath decorated with fresh seeded eucalyptus and a mix of permanent botanicals, including air plants (tillandsia) and blueberries from a gold-foiled metal antler wreath holder. All of these items were supplied by Shelmerdine.
For the centre of the dining table, Gandza made an elegant centrepiece using bundles of holiday greenery, including Carolina Sapphire and oregonia together with real succulents, pine cones and faux tillandsia. Southern used dinnerware from Kate Spade New York and added silver charger plates. Chairs were adorned with fresh-cut boxwood boughs and navy-blue tin cowbells.
Gandza used a length of fresh garland to drape the double patio doors. As a substitute for a traditional Christmas tree, she used a Norfolk pine and placed it in a light grey four-leg drum-shaped stand from Shelmerdine.
Southern specializes in creative food and drink stations and says that the placement of these areas should take into consideration functionality, comfortable ease of access and traffic flow.
At the beginning of an event or house party, guests like to be greeted with a drink, Southern says. "I might have a pre-made Sangria in a large pitcher or greet guests with an Old Fashioned or Cosmopolitan cocktail," Southern says.
Select a designated area for your drinks station, Southern recommends, and organize your setup beforehand with glassware, garnishes and mixers. Place a selection of your favourite alcoholic and non-alcoholic beverages such as sparkling water next to the glassware.
You can also create a hot chocolate bar, Southern says. "Include mini marshmallows, homemade chocolate sauce, crushed peppermint candy canes and whipped cream."
A sideboard or kitchen island works in place of a bar if you don't have one, she says. When planning food and drink stations, Southern can outsource everything from linens, cutlery, plateware and so forth, as well as making arrangements for caterers and servers, depending on the needs of her clients.
To style the sideboard for this holiday feature, Southern chose a simple look in keeping with the rustic Scandinavian vibe. At one end of the table, she added a tray filled with chocolate crinkle cookies tied with twine. Pecan bars were wrapped in parchment paper. The cookies, accented with a sprig of rosemary, were provided by Laugh Love Cakes.
Gandza shaped a rosemary bush into a Grinch tree for a festive touch and added it to the sideboard and Southern draped a garland of natural, round wooden beads.
Do create height on your drinks table, Southern says. "Different heights and a mixture of elements is visually appealing and attracts more people."
Special thanks to Nancy Arnold, of Kiex Fotography, for documenting this holiday staging with her expert photography.
colleenizacharias@gmail.com