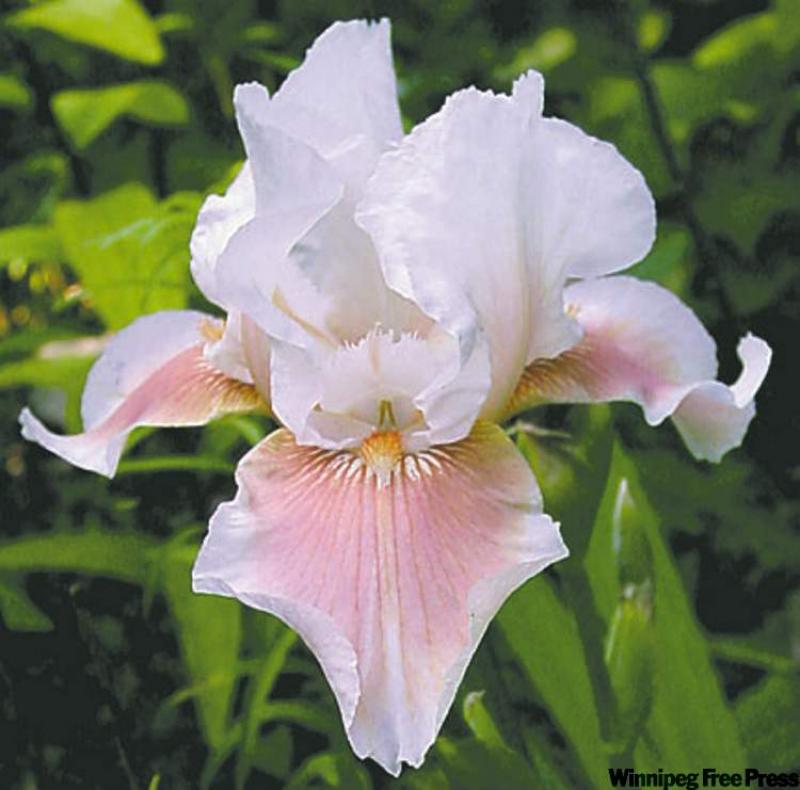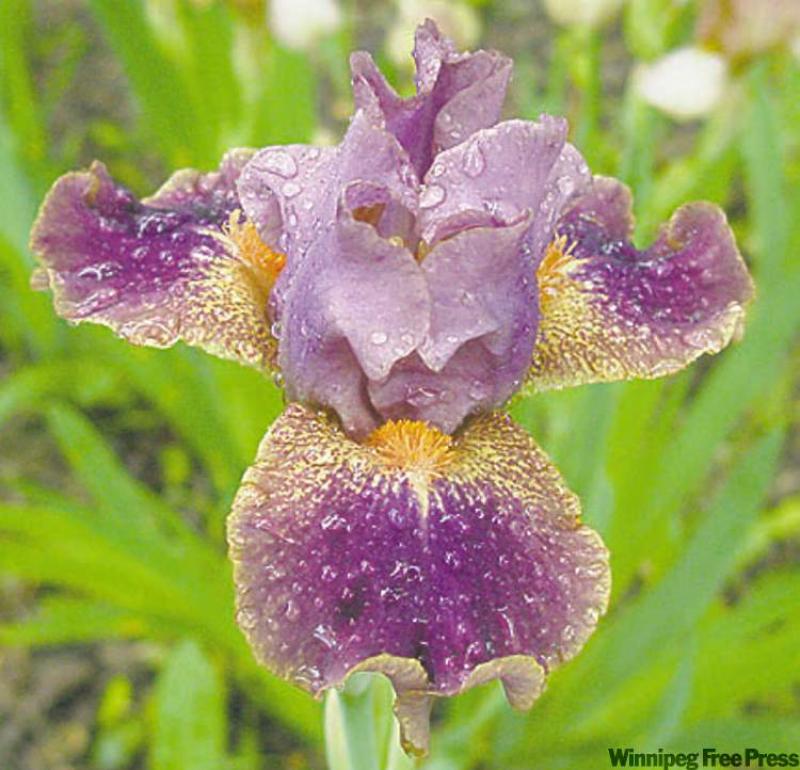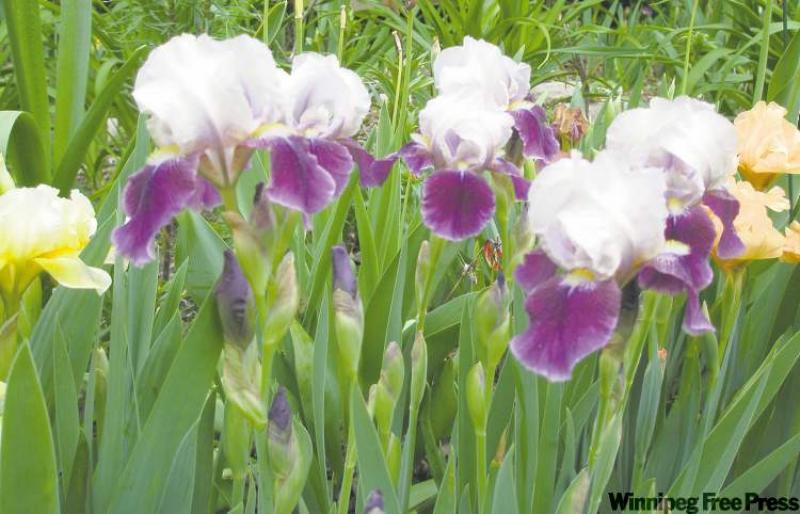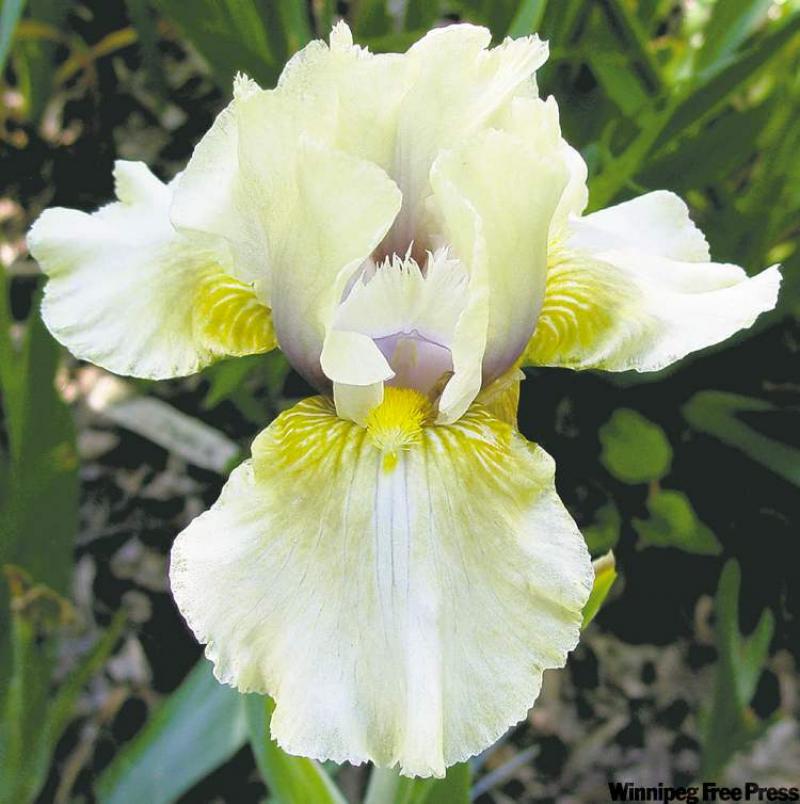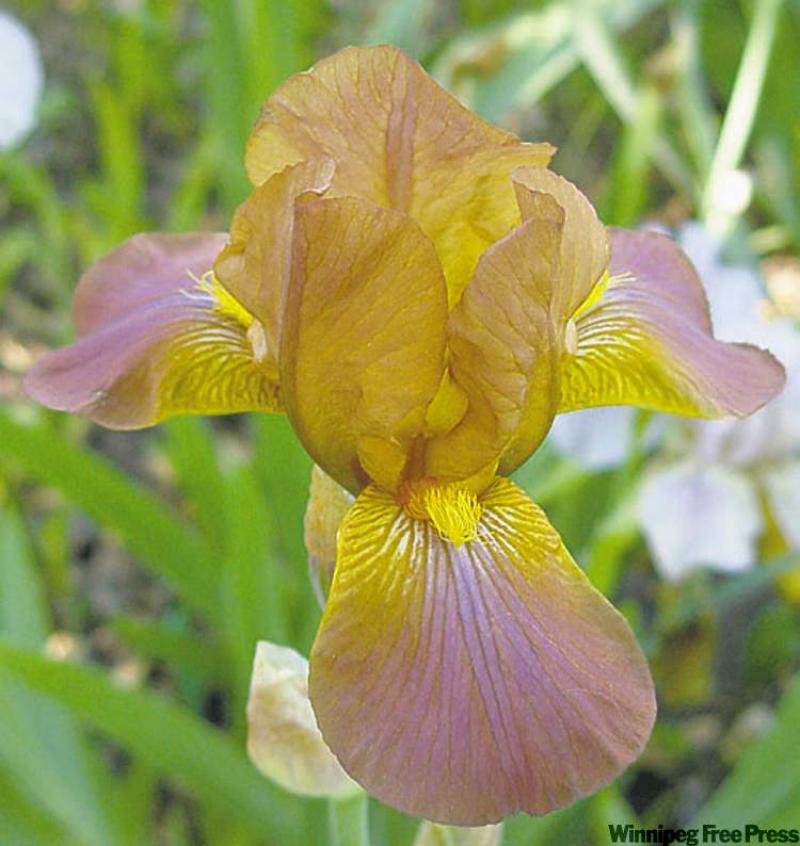 Spring is definitely in the air! It's March in Manitoba after a long, cold and snowy winter and our thoughts are turning to the garden.
Iris predominate in my gardens. From the tiny miniature dwarf bearded types that confirm spring is here to the later-blooming and magnificent tall beardeds and other iris, my gardening season is defined by what iris is blooming at the time.
With good planning, the iris are in bloom upwards of two months -- more than half of our too short growing season!
What do you need to do to grow these beauties? How do you know if the type and variety you want to plant will thrive in your garden and not just fade away?
First, an understanding of the classification system of bearded iris as well as how to plant and care for them is needed. For the most part, iris are relatively easy to grow once you know how.
Bearded iris are classified according to height: Miniature Dwarf Bearded (MDB) -- under 8 inches; the Medians, including Standard Dwarf Bearded (SDB) -- 8 to 15 inches; Intermediate Bearded (IB), Miniature Tall Bearded (MTB) and Border Bearded (BB) -- 16 to 27 inches; and Tall Bearded (TB) -- over 27 inches.
They vary in height, but also in flower form, available colours and patterns. They also vary in survivability, which is why I concentrate primarily on the Median types and MDBs. Some people are able to grow the modern tall beardeds well in our harsh growing climate, but I am not among them so I do not recommend them to the new iris grower unless they are looking to fail.
Iris grow from an enlarged stem also known as a rhizome that provide the leaves, flowers and roots that anchor the plant. The rhizome is vegetatively propagated (increased) to make new plants. All you need is a few inches of firm, healthy rhizome with good roots and at least one fan of leaves. Generally, the median types (SDB, IB, BB, MTB) and the dwarf type (MDB) multiply more quickly than the tall bearded types.
The growth rate slows down in mid-summer after blooming (mid-July to mid-August). This is the time to divide and plant to allow for adequate root growth and establishment before winter. During late summer, the buds for next year's bloom are formed. Planting early enough to avoid cold damage to these buds is very important. For best survival rates on the prairies, tall bearded types should be planted before the end of July. Medians and dwarf types generally can safely be planted until mid-August.
To keep iris looking their best and producing good blooms, divide and replant every two to five years depending on type and variety. You can divide any time after blooming is completed, but for best results divide four to six weeks after blooming ends. Iris need the same good cultural care as other perennials. Eliminate competition from weeds and grasses to increase air circulation in and around them to prevent rot, particularly in a wet season.
Newly planted iris may need to be winter mulched. Put mulch in place in late fall, preferably after the ground is frozen. If there is snow on the ground, mulch over the snow. The biggest advantage to using mulch is to reduce freezing and thawing of the soil that can push plants out of the soil. This is a common problem here. Be on watch for plants that have been heaved out of the ground and firm them back in place. I use a small rock as an anchor.
After the snow and ice have melted away in the spring, remove the mulch. Do this in several stages and carefully. Damage to the centre of the plant may prevent flowering. Carefully remove dead outside leaves. Do not compost iris debris as leaf spot spores can hide in dead foliage.
You might ask where you can get more information on growing iris in cold areas? The Can-West Iris Society (CWIS) has the answers to all of your questions. Check out our website at www.canwestirissociety.info for details on our annual show or contact me directly at jacksonb@mts.net for more information.
Barbara Jean Jackson is a master gardener. Visit her at the CanWest Iris Society's booth at Gardening Saturday on March 26 at the Canadian Mennonite University. For details on her upcoming workshop, Irresistable Irises, visit www.friendsconservatory.com