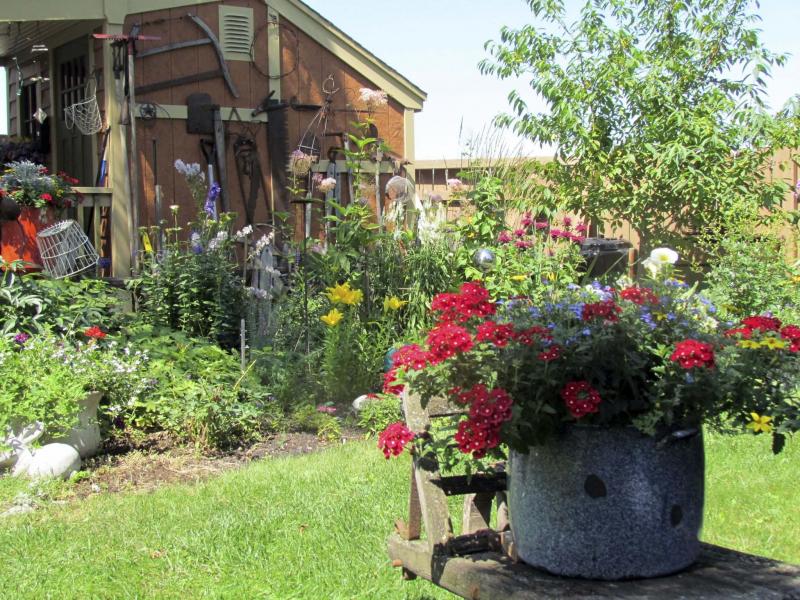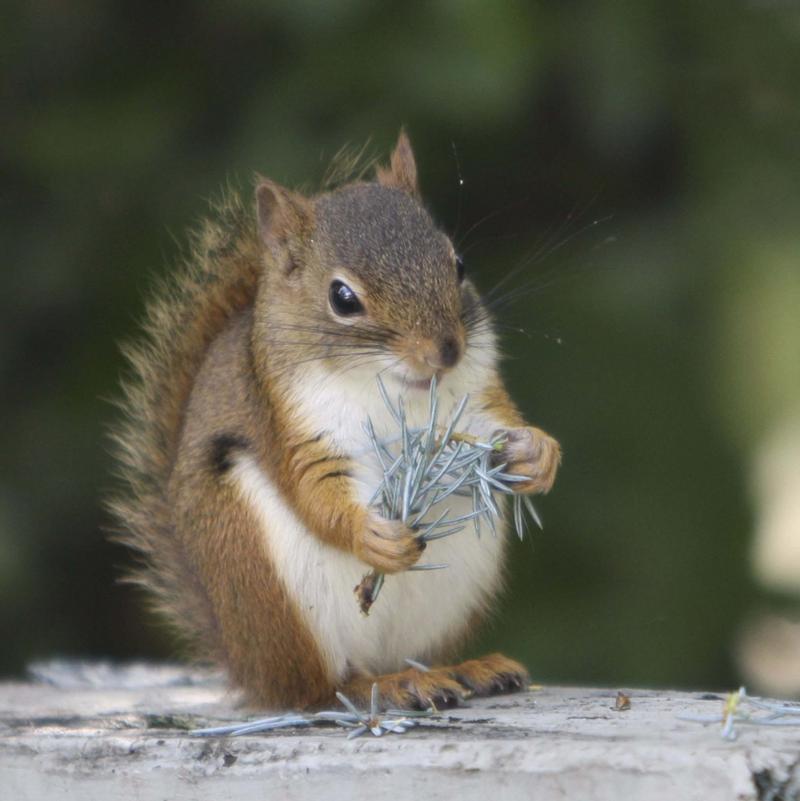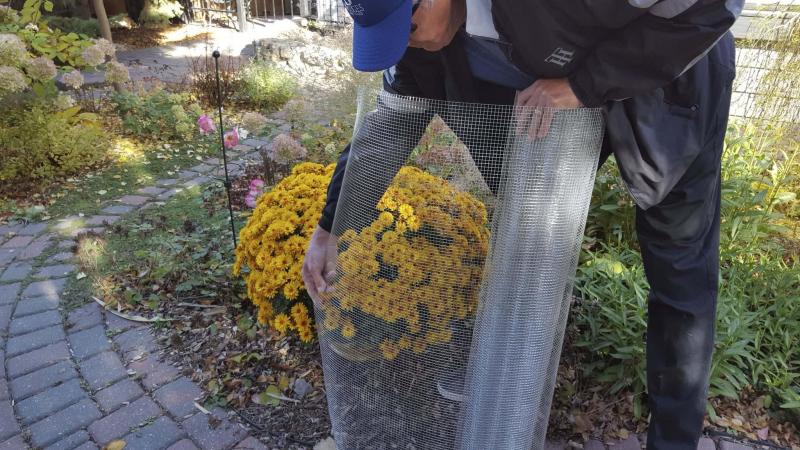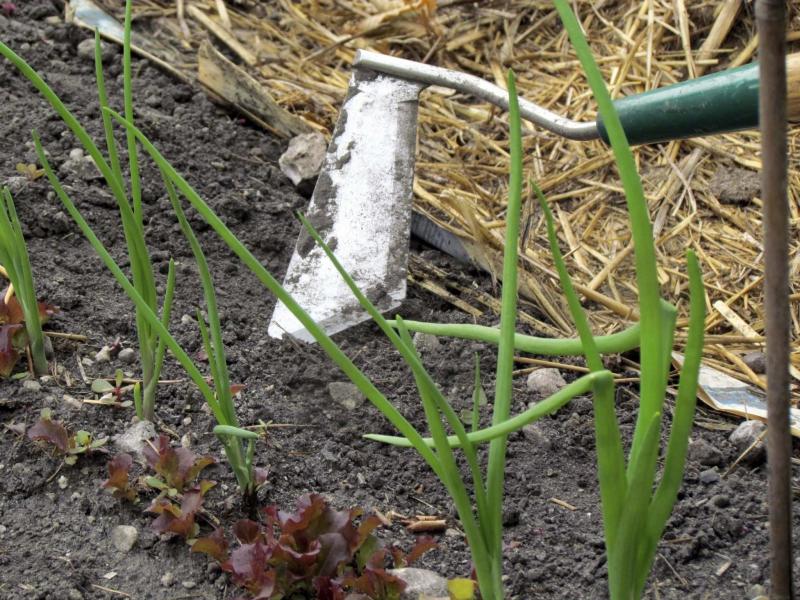 What would you save if your shed was on fire? First, whatever the treasured item might be, could you find it amongst all the other paraphernalia?
For many of us, so long as we can squeeze the door shut on the contents of our sheds, we're happy — at least, until we're unable to find anything right when we need it.
If that sounds familiar, consider this advice from Susan Macaulay. A professional organizing specialist who owns Clarity over Clutter, Macaulay says the best time to downsize and reorganize your backyard shed is at the end of the gardening season. Shed some of your stuff and you will be glad you did.
There are simple steps to cleaning up a chronically disorganized shed. Fortunately, unlike the colossal task of organizing an entire house, a shed is a one-room project.
Have a vision of what you want your shed to look like, Macaulay says, because that's the first step to making decisions necessary to restoring order. Give yourself some time to clean out your shed because the task, if you want it done right, will take more than a few minutes. Macaulay recommends recruiting someone who is willing to help you even if it's just with some of the heavy lifting or pulling things out of the shed.
When Linda Pearn hired Macaulay to assist her with sorting through stacks of possessions in her home that had been accumulated over many years, she discovered that the process of decluttering — one which she had dreaded and kept putting off — was actually enjoyable and satisfying.
Whether you are decluttering a room in your home or your shed, the principles are the same.
Typically, Macaulay recommends removing items from the left-most corner that are stored on the highest shelf and working your way from left to right, top to bottom.
"We started with the stuff on the floor just inside the door," Pearn says, "and then worked our way around the room."
Pearn says she and Macaulay removed as much as they could and placed the items in groupings that had similar uses. Once this was done, the next step was to decide what to do with the items.
Once everything was grouped, Pearn selected the items she regularly used and organized them into stackable, heavy-duty plastic bins (milk crates). Each bin was clearly labelled.
Additional supplies on hand included three different types of plastic bags: black for garbage, clear for reusable materials intended for donation to local non-profits and blue bags that were filled with craft materials for donation to ArtsJunktion. At the end of the decluttering session, the bags went straight to their destination.
"People have habits and routines," Macaulay says. "We have preferences for certain items, but only use 20 per cent of our stuff 80 per cent of the time."
Not all assets yield returns. Even though, for example, you may have 10 pairs of pruning shears (as I do), you are probably going to gravitate to one or two of your favourites. Let some of them go and, if this results in an inner struggle, Macaulay suggests having a little talk with yourself. Out loud.
Pearn says whenever she was overcome by uncertainty about whether or not to part with something, Macaulay would say, "Talk to me." Once you tell the story, Pearn says, even if it's just to yourself, it helps you to come to a resolution.
Perhaps, for example, you stopped growing bulbous plants 10 years ago. Do you really need to continue keeping all those half-opened boxes of bulb food?
Besides, open boxes of granular fertilizer that are stored over winter can absorb moisture from the air and eventually cake into a solid block. The chemical properties, too, in liquid fertilizer, can be rendered ineffective when they are exposed to extreme fluctuations in temperature. Store fertilizers in their original bags or containers and bring indoors out of reach of children and pets. Open bags of granular fertilizer should be stored in a plastic container with a lid to prevent clumping.
Pesticides and herbicides should also be stored in their original containers and kept from freezing. Classified as hazardous waste products, items such as these may be taken to the 4R Depot at either 1777 Brady Rd. or 1120 Pacific Ave. for disposal.
Often, we accumulate items that have sentimental value. It may be a tool handed down through the generations that sits in the corner of our shed and is called into occasional service. Or it may be an indispensable tool such as a swoe, one that we like handling for its smooth, kiln-dried ash handle and for the swift effectiveness of its razor-sharp, angled stainless-steel blade as it makes short work of weeds.
Create a home for everything, Macaulay says, so that favourite objects or everyday go-to tools can be easily accessed. A combination of shelving, bins, hooks, pegboard and trays with handles will help to keep you organized. The trick is to return everything to its place after use.
What to do with all those extra pruning shears, gently used gardening tools or stacks of plastic nursery pots? Spence Neighbourhood Association would be happy to hear from you. Contact Natalie James, environmental and open spaces co-ordinator at 204-783-5000, ext. 102.
What if your shed is not large enough to accommodate all your neatly organized possessions?
Dianne Frost and Brian Morrison built a rustic cedar shed with a homey feel. One of the outside walls is covered in vintage tools and implements that remain in place year-round for a weathered, rusty patina.
Despite how roomy their shed is, Frost and Morrison decided to build a second, smaller shed. They needed the extra space to store their planters, especially ceramic pots that don't always weather well if stored outside.
Frost and Morrison ensure there are no entry points into their sheds that can be accessed by squirrels seeking shelter for the winter.
Squirrels do not hibernate, says Tiffany Lui, animal care co-ordinator at Wildlife Haven Rehabilitation Centre. With winter fast approaching, squirrels are actively looking for a place where they can cache food and spend the winter, Lui says.
For the true shed and breakfast experience, squirrels need a space where they can come and go easily without human disturbance. Why be concerned? Squirrels will destroy anything soft and pliable such as the cushions for your patio set by ripping them into pieces and using the remnants to line their nest or bed.
To seal any cracks or crevices in your shed to prevent entry by squirrels, use 24 wire gauge mesh hardware cloth fencing with .6-centimetre openings.
If you detect a squirrel, Lui suggests humane harassment techniques such as scattering old rags or socks tied into knot balls and soaked in bleach in the area where the squirrel is residing. Playing a talk-radio program or shining a floodlight into the area where they sleep at night can also be effective.
Don't wait too long before evicting a squirrel that has set up house in your shed. Do it now, Lui says, while there is still time to find a new shelter and food.
colleenizacharias@gmail.com
Jpg #1_Gardening PHOTOS for October 21_jpg 1_what's in your shed
Cutline: Can't find anything in your shed? Downsize and reorganize your backyard shed by starting at the top and working down from left to right.
Photo credit: Colleen Zacharias
Jpg #2_Gardening PHOTOS for October 21_jpg 2_Swoe_create a home for go-to tools
Cutline: Some things we hold onto like this swoe, an indispensable garden tool for weeding.
Photo credit: Colleen Zacharias
Jpg #3_Gardening PHOTOS for October 21_jpg 3_roomy cedar shed_not big enough
Cutline: This roomy cedar shed was not big enough for all of Dianne Frost's containers so she built a second one.
Photo credit: Colleen Zacharias
Jpg #4_Gardening PHOTOS for October 21_jpg 4_squirrels_cache of food
Cutline: With winter approaching, this cheeky squirrel is looking for a cozy shed and breakfast. Inspect your shed for any possible entry points.
Photo credit: Darlene Stack
Jpg #5_Gardening PHOTOS for October 21_jpg 5_hardware cloth fencing_0.6 wire mesh
Cutline: Use wire mesh hardware cloth fencing, available at hardware stores, to seal any cracks or crevices in your shed.
Photo credit: Colleen Zacharias
Thanks! Cheers, Colleen Next week: roses