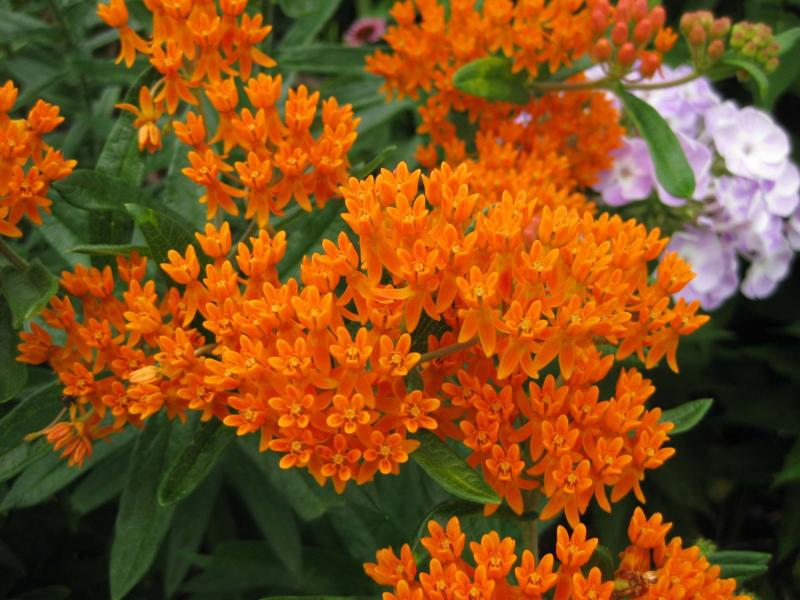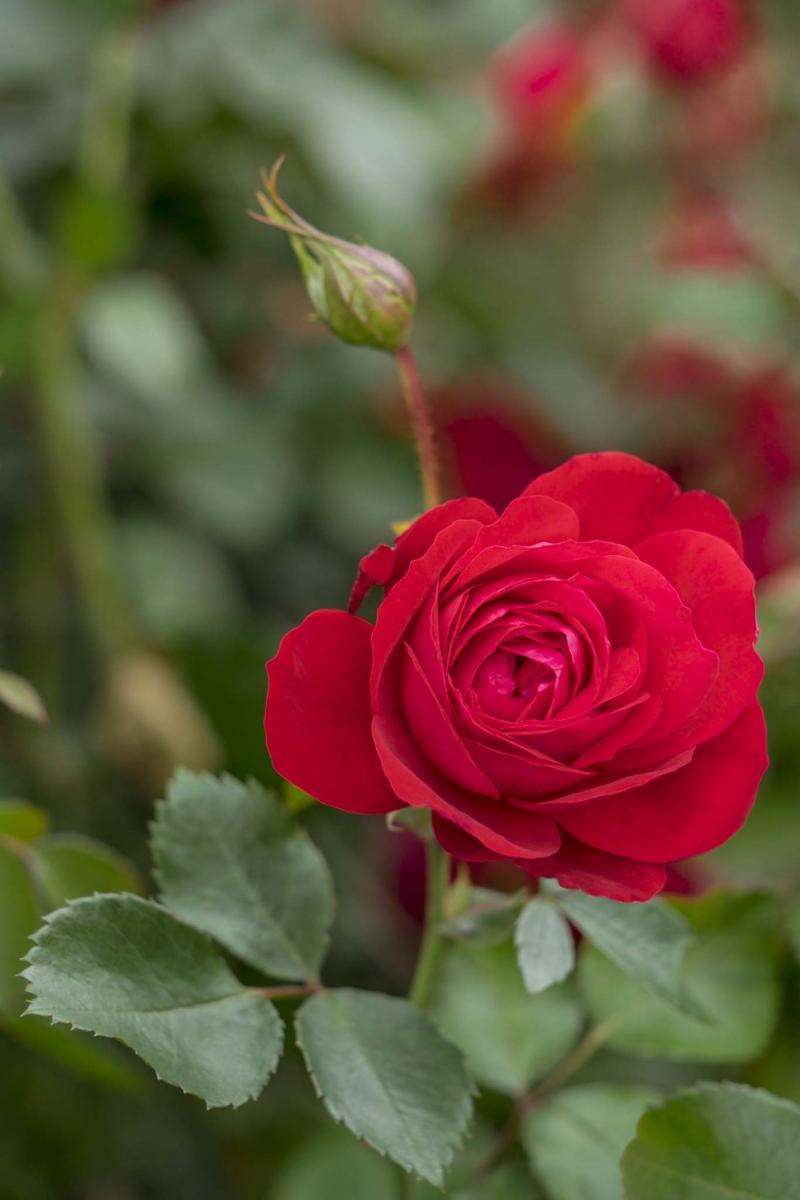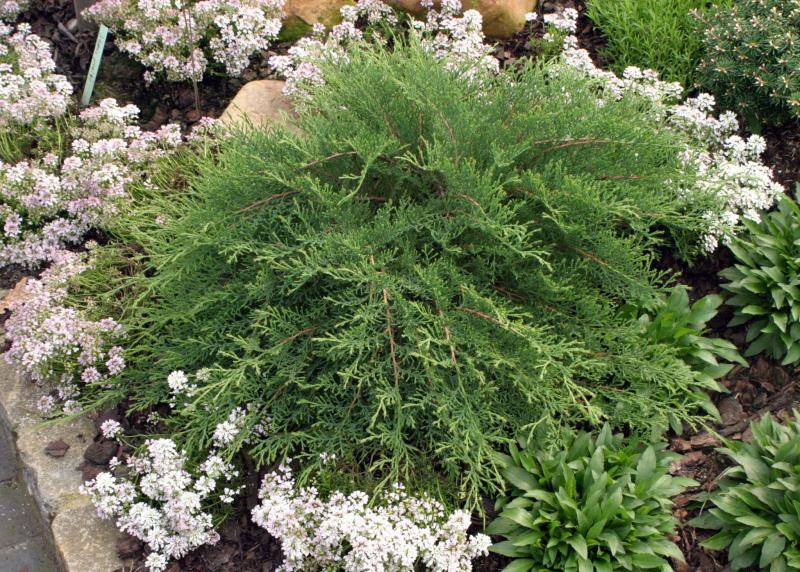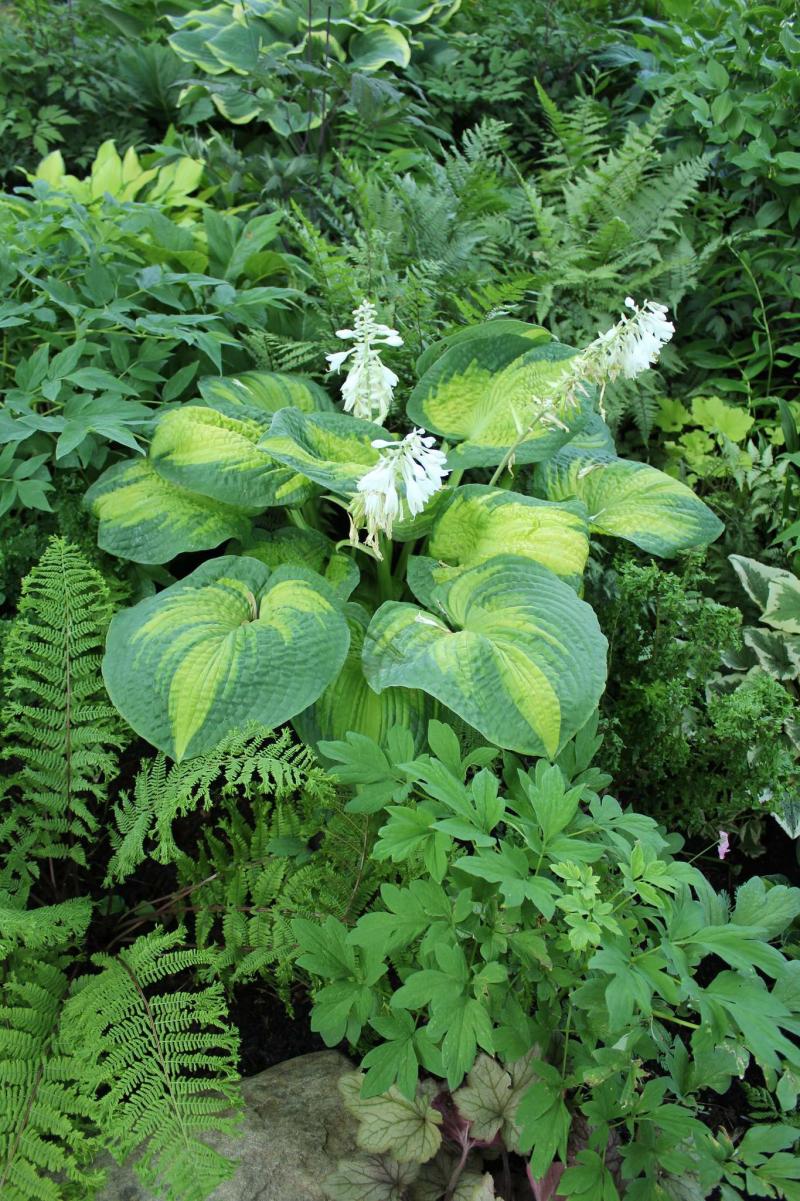 Announcements of new plant introductions cascade down upon us at this time of year like flower petals blown by the wind. It's an exhilarating feeling for gardeners — even for those who are required to dream a little longer while waiting for winter to be over.
Rarely is the first consideration that we have run out of space in our gardens for more plants. An embarrassment of riches can often be accommodated in a container display or by dispensing with more of your lawn (which, after all, takes up valuable space that could be better served).
This year, as our country celebrates its 150th birthday, it seems reasonable to predict that demand by homeowners for the new Canadian Shield rose could exceed supply.
Named as the flower of the year by Canada Blooms (who are hosting their 21st annual flower and garden show in Toronto, March 10-19), this made-in-Canada rose is the first of a series of roses called Vineland's 49th Parallel Collection, marketed by Ontario's Vineland Research and Innovation Centre in Ontario.
Manitobans, however, can trace the lineage of this stellar new rose to the legendary rose breeding program that was once the mainstay of Morden Research Station.
A richly scarlet coloured floribunda with as many as 50 petals, Canadian Shield was developed in Morden in 2001 by acclaimed rose breeder Larry Dyck. In 2009, the Canadian Nursery and Landscape Association (CNLA) acquired the rights to the rose germplasm at Morden and in 2012, in partnership with Vineland, planted Canadian Shield in Vineland's field in 2012.
Michel Touchette, sales manager at Jeffries Nurseries in Portage la Prairie, and a member of a consortium of rose growers that work under the umbrella of the CNLA, says that Canadian Shield has been released by Vineland to coincide with Canada's 150th birthday.
It is a vigorous, cold hardy rose (zone 3b) with repeat blooming qualities and striking, glossy foliage.
Importantly, Touchette adds, the Canadian Shield rose has demonstrated in field trials that it has the preferred traits of high resistance to black spot and powdery mildew. With a mature height of 1.5 metres and a mature width of 1.25 metres, this new rose introduction is no shrinking violet, either.
Each year since 1990, the Perennial Plant Association (PPA) names the Perennial Plant of the Year (PPOY). Headquartered in Ohio, the PPA is composed of seven regions, including Canada.
Chosen for their outstanding qualities, many past PPOY selections have become garden staples, such as the now-ubiquitous Karl Foerster feather reed grass (winner in 2001) or Palace Purple coralbells (1991).
At the same time, previous varieties — including the 2005 selection, Lenten Rose helleborus, and the 2015 selection, Biokovo geranium — failed to captivate a large number of local gardeners, if only because of a general lack of zone hardiness and overall dowdiness, respectively.
It comes as no surprise, given some of the dire circumstances facing our native pollinators, that Asclepias tuberosa (butterfly weed) has been named the 2017 Perennial Plant of the Year.
This low-maintenance, zone 3 perennial is native to North America and produces an abundance of pollen and nectar for visiting Monarch butterflies, hummingbirds and bees. Flat-topped clusters with up-facing, tangerine orange five-petalled florets have a long bloom period throughout the summer.
An excellent cut flower, this perennial is a modest 60 centimetres tall and wide.
The rough surface of the deep green, lance-shaped foliage and the narrow seed pods that develop after flowering adds to this handsome plant's landscape appeal.
Place butterfly weed in full sun. For an energetic colour scheme, combine it with red and yellow.
Another much-anticipated announcement is made yearly by the American Hosta Growers Association (AHGA), which established the AHGA Hosta of the Year in 1996. Brother Stefan hosta, developed by hybridizer Olga Petryszyn, has been named 2017 Hosta of the Year.
In comparison with last year's selection, Curly Fries (a miniscule 15-cm tall hosta with skinny, rippled leaves), Brother Stefan boasts voluptuous, heavily corrugated leaves and grows to a height of 55 cm and a whopping width of 88 cm.
Cindy Deutekom owns Goldenbrook Hostas, a specialty hosta nursery in Blackstock, Ont. Deutekom describes Brother Stefan as a tri-coloured hosta with a chartreuse maple leaf pattern in the centre and margins that are deep green. She recommends pairing it with a medium to large solid yellow hosta variety such as Sunpower, Golden Friendship or Cup of Joy, or combining it with a solid dark green hosta such as Lakeside Ripples, Lakeside Surf Rider or Clear Fork River Valley.
"Definitely look for more red petioles and wavy, ruffled edges in new hosta introductions in the coming year as smaller-tissue culture labs produce a greater variety of hostas from up-and-coming hybridizers," Deutekom says.
The Pantone Color Institute, based in Carlstadt, N.J., and recognized as the worldwide authority on colour, has announced that its colour of the year for 2017 is Greenery.
Citing a "tumultuous social and political environment", the choice of greenery is meant to symbolize the reconnection that we seek with nature and one another. Gardeners, of course, have always known the restorative power of greenery, associating it with the arrival of spring and a sense of renewal.
Jan Pedersen, sales representative with Bylands Nurseries, suggests adding greenery to the landscape with a plant selection that offers a range of textural qualities.
Golden Treasure dwarf birch (60-120 cm tall) is a great plant to consider for moist areas, Pedersen says. In addition, it maintains its unique golden chartreuse colour in part shade and is useful for brightening up a dark corner of the garden.
The new growth appears in shades of yellow, red and orange. Golden Treasure's miniature leaves resemble that of a true birch. Notably, Golden Treasure can be pruned readily into a small hedge.
Microbiota decussata, commonly called Siberian cypress, is perhaps not the catchiest name, but Pedersen says that there are two varieties — Celtic Pride and Fuzzball — that are garnering favourable attention for their unique russet-plum colour in winter and superior disease resistance.
Rodney Wohlgemuth, owner of Green Oak Gardens Greenhouse and Nursery in Beausejour makes effective use of microbiota decussata in his home garden.
"Cypress has a very soft texture in comparison to junipers," says Wohlgemuth, who adds it is also more shade tolerant.
Celtic Pride is low-growing, with a height of 30-90 cm and a spread of 120-150 cm. Fuzzball has more of a vase shape and is a similar size, although slightly smaller. As its name implies, it has fuzzy, green foliage, which changes to a purplish–brown in winter. Interestingly, both Celtic Pride and Fuzzball have adapted to the extreme climate of the boreal forest and are exceptionally cold-tolerant.
This spring, Pedersen says, look for Koralle lingonberry, another plant that is native to the boreal forest.
Grown in some parts of northern Manitoba, lingonberry (Vaccinium vitis-idaea) likes protection from direct sunlight.
Grow lingonberry in an area of the garden that receives bright, dappled light, Pedersen suggests.
Highly ornamental, this deliciously small groundcover (20-30 cm in height) has dainty, pink flowers in spring followed by brilliantly red, edible berries with a tart-yet-pleasing flavour. Lingonberry's paddle-shaped leaves are glossy green and have smooth edges.
colleenizacharias@gmail.com