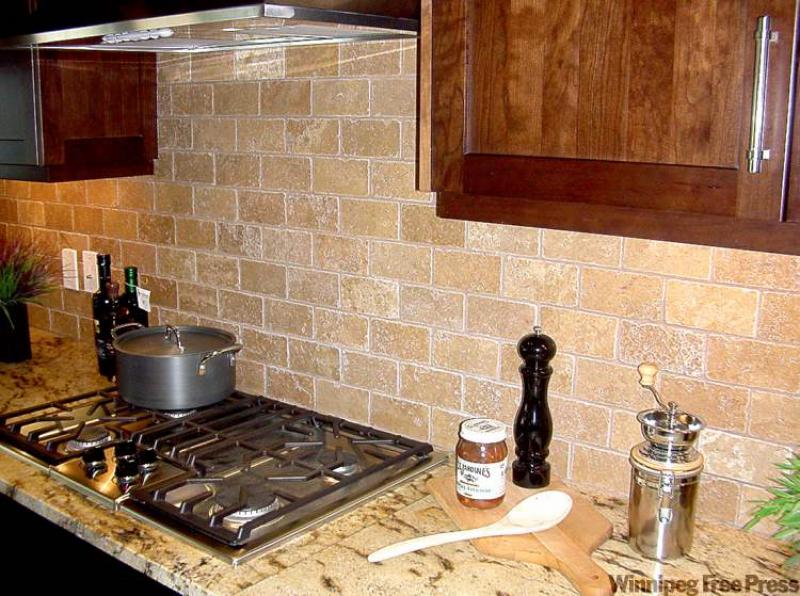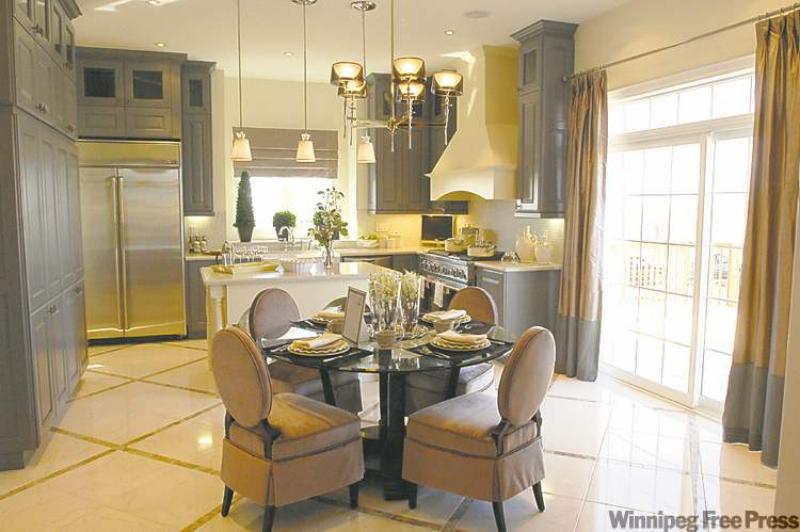 There is perhaps no area of the home that has seen more progress in recent years than flooring.
Whether it's hardwood, carpet, laminate or vinyl, today's flooring is incredibly varied, and nowhere is that more prevalent than in tiles.
For decades, tiles were found only in bathrooms, kitchens and entrances, and largely consisted of simple patterns on whites or neutral-toned backgrounds.
Today, tiles have moved through the home and are available in a countless array of materials, sizes, styles, and colours.
Flooring expert Morley Woloschuk says he is seeing more clients opt for tiles in a wide variety of areas in the home.
"They're using them everywhere. We've done houses where you do the whole main floor, or the whole basement," says Woloschuk. "If you have a heated basement floor, the best thing to use is tile because it transfers the heat so much quicker and it holds the heat much longer than wood or carpet."
While natural stones, such as travertine and slate, are still popular, many are opting for the lower price, better uniformity and lower maintenance of high-end porcelain tiles, says Woloschuk, adding porcelain tiles that mimic the look of natural stones are particularly popular.
"The way they make the porcelains nowadays, they can look so realistic. So you can get that spa look -- that shiny marble spa look -- at a fraction of the cost, and that's what a lot of people are going for," he says.
In addition to the stone look, homeowners are also taking advantage of the large colour palette that is now available, opting for darker and richer tones, says flooring expert Verne Verkley, who has also noticed the rising popularity of stone and porcelain tiles.
"It's started to move into even darker tones and darkness with other colours blended in. There are swirls in three or four colours. There are a lot of options out there incorporating a lot of multi-dimensional colour," says Verkley.
He adds current options make it an exciting time to be shopping for tiles, adding they have evolved to the point where they aren't just being used on floors anymore.
Verkley says one of the most exciting developments in tiles in the last few years has been a movement toward more intricate backsplashes and even feature walls.
"It's unbelievable the array and types of backsplashes that are available today. They're astonishing; they're dramatic in their look, their flare, and the looks you can create. You're essentially creating artwork in a lot of cases. It's amazing,"
He has also noticed more rectangular sizes, as well as larger tiles, which are replacing the traditional 12 x 12 and 13 x 13 sizes.
"Five years ago, there started to be a trend toward larger-scale tiles. So nowadays, you can start to see a lot more tiles that are 24 x 24, 18 x 18, 16 x 16, you see a lot more of these sizes," says Verkley.
Along with the obvious advantages of style and easy maintenance, tile also improves a home's value and provides incredible durability, says Woloschuk.
He says pricing for a high-end large-format tile could run about $25 per square foot, plus sub-flooring and installation, but it is an investment that will last the test of time.
"For normal household wear and tear, you will not wear out a good quality porcelain tile. It won't happen -- not in a couple lifetimes," says Woloschuk.
-- Postmedia News