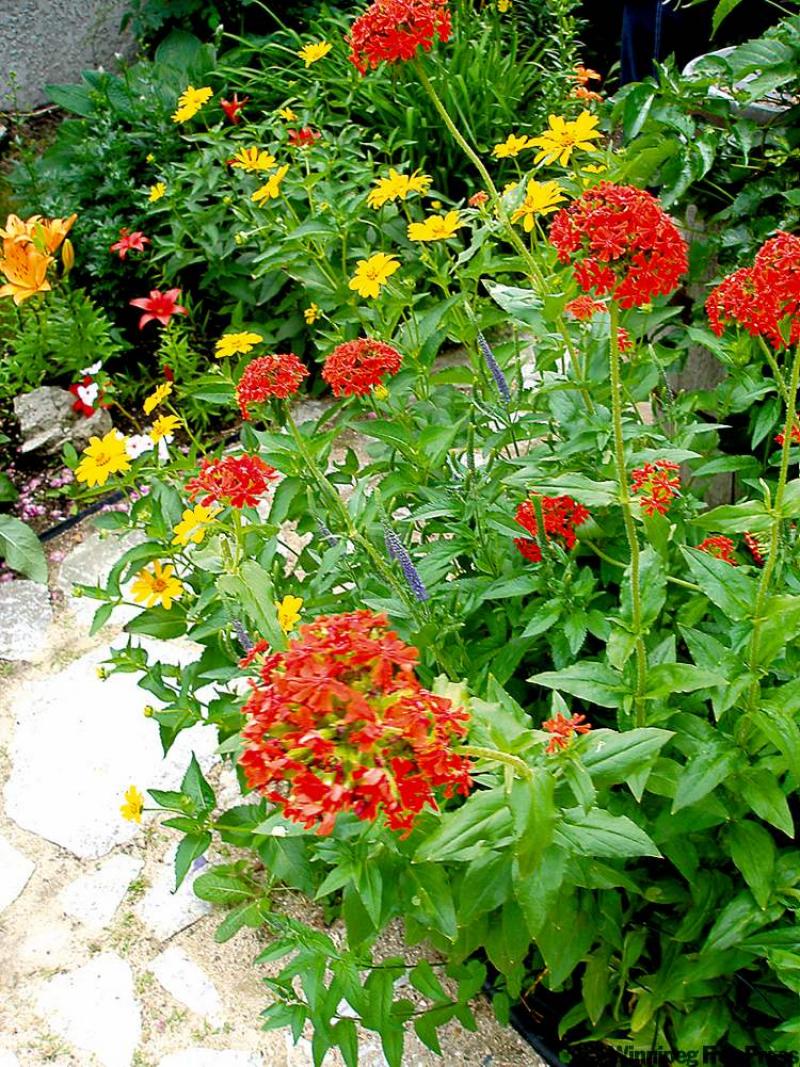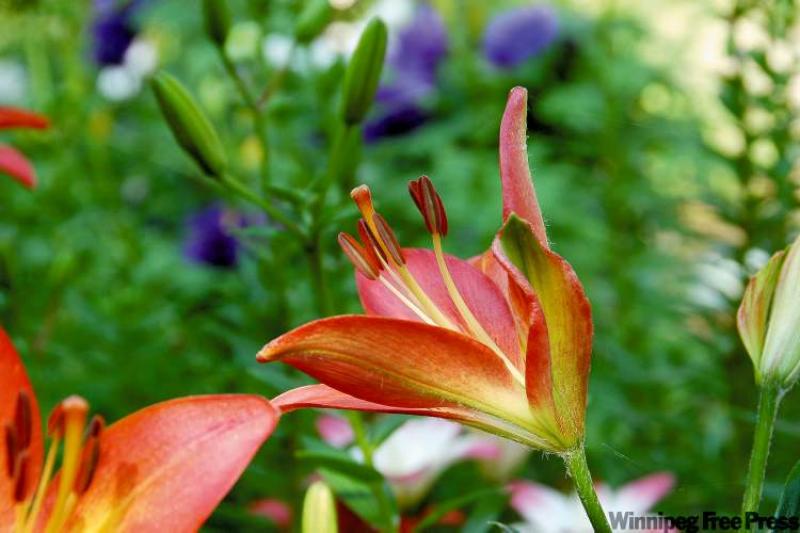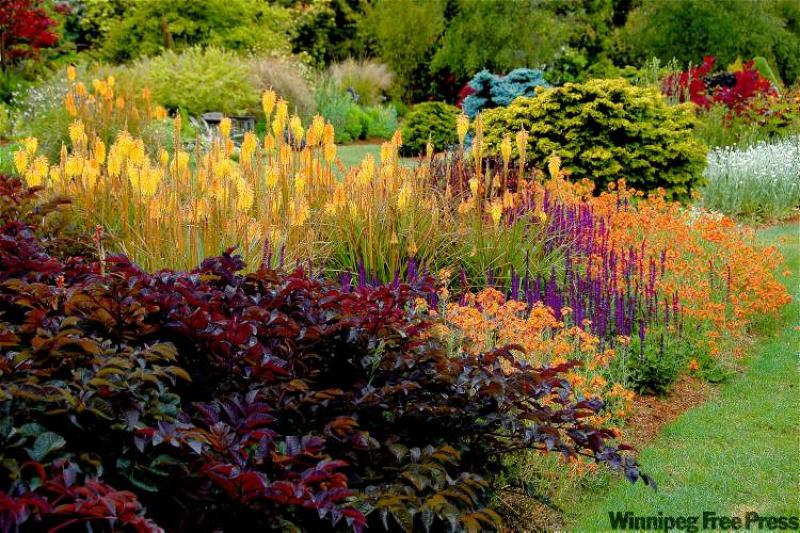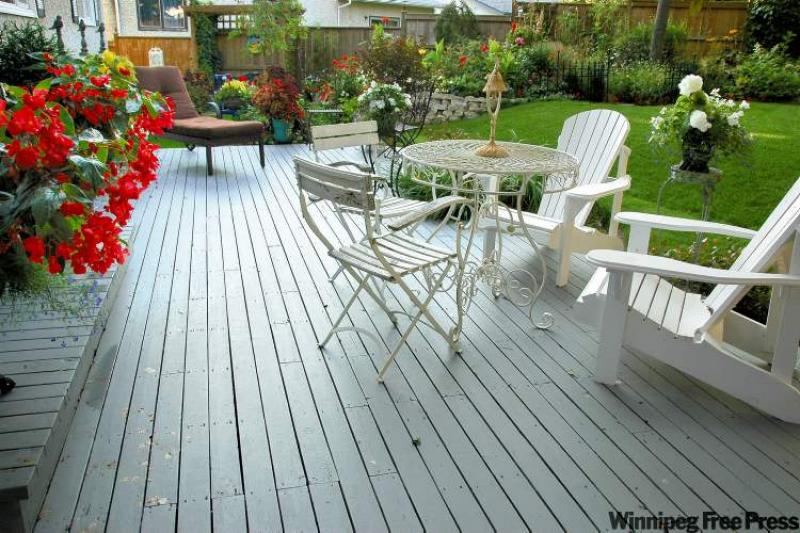 GARDENING/COLLEEN ZACHARIAS
SINCE this gardening series began last August in the Free Press Homes section, it has served as a unique initiative to connect Manitoba gardeners with local experts who, through weekly articles, provide gardening tips, notices of events and essential information for gardening in a zone 3 climate.
This week's piece is by Lynn Collicutt, a retired plant breeder from the Morden Research Station. Lynn has a great interest in the confident use of colour in the garden to create many different expressions, from bold drama to tranquillity.
Next week's feature will explore the challenges and possibilities that many cottage owners experience in maintaining two gardens simultaneously -- a smaller urban garden and another in a more diverse natural setting.
All of our gardening features can be found online at http://homes.winnipegfreepress.com. I invite you to contact me at Colleen.Zacharias@gardensmanitoba.com with your questions and ideas.
As summers are short in Winnipeg, we like to focus our attention on our yards, gardens beds, flowers and colour.
Whether from annuals, perennials or shrubs, flower colours can affect our moods and create pleasing combinations. Designing with colour can be fun, whimsical or dramatic, and allows us to be creative.
Learning a few basics gives us the tools to "paint" our gardens. Colours can be "warm," like yellow, orange and red. These create vibrancy, are uplifting and beds appear to advance forward. The cool colours -- purple, blue and green -- have a calming effect, visually receding areas in the garden.
The combinations of colours help to develop particular looks or themes, as well. Personal preference comes into play here as the effects are quite different.
Using a range of tones and shades of one colour can be quite pleasing to the eye. These are darker and lighter variations of the main colour, such as pink for red or light sky blue and navy for blue. The "moon" garden is made of whites and silvers. These are called monochromatic colour schemes and the effect is usually quite nice, but one may tire of just one colour.
A combination of colours next to each other on the colour wheel is called analogous. Orange, yellow-orange and yellow are an easy and pleasing array to use. On the cooler side, purple, blue-purple and blue create a calming, rich grouping of flowers.
If you have a flare for the dramatic, try using colours opposite one another on the colour wheel.
These are termed complementary colours. Examples are blue and yellow or orange and purple, which is an eye-popping combination. Picture orange lilies against purple clematis.
Adding white or pastel colours can tone down contrasting colours. In addition, since we are working with plants, green is always in the mix. Use foliage to tone down and tie together bold colours.
By planting pastel shades of any of the colour combinations, the effect is changed to a softer look. These colours are easier on the eyes. When planted in full sun in our prairie climate, however, they may appear faded. Pastels can be used alongside their corresponding saturated colour to add emphasis; for example, peach iris alongside orange oriental poppy. To tone down a contrasting complementary pairing, use one of the colours in a pastel, for example, deep purple alongside a pale orange or bright blue with a soft yellow pastel.
White is always fresh-looking. It creates a crisp, clean feeling. When planted next to vibrant colours such as red, purple or especially blue, both the colour and the white are emphasized and enhanced.
When using red, keep a couple of things in mind. Realize that red is opposite green on the colour wheel so there will always be a contrast in combinations when using red flowers. In addition, there are different tones of red -- a cooler red with a bluish undertone and a warmer red with more orange undertones. To use red in combinations successfully one needs this awareness as the results can differ. Picture a cool true red with pink compared to an orange-red next to pink.
Chartreuse flowers such as greenish nicotiana or zinnias pair beautifully with purple and create a dramatic yet toned down contrast that looks rich. A more vibrant duo is created alongside orange, yet is still toned down from the bold contrast of orange and yellow. Like white, this is a colour that you can combine easily with other colours.
The new black petunias can add mystery and a "darker" feel to the mix. For most palettes, this colour is best used in moderation for fear of it taking over and dominating the scene. A very dramatic black and white scheme can be created, but this combination will give a formal feel, so is best saved for modern architecture or in a defined smaller space. Paired with yellow, a dramatic contrast can result; even prettier is one with the pinstripe black petunia which has some yellow to echo and complement a pairing with yellow flowers.
When using coloured foliage of trees or shrubs, keep in mind that less is better. Only use the coloured leaves as accents in the landscape.
An overall uplifting and generally carnival-like atmosphere results from including all colours in the mix. If this is your usual creation, now you can tell family and friends that you have created a polychromatic colour scheme!
For more detailed articles on using colour in the garden, check your local library. Take a walk around the English Garden at the Assiniboine Park or through the grounds of the University of Manitoba as well as other public gardens to view various colour combinations.
Lynn M. Collicutt is a retired plant breeder from the Morden Research Station with a great interest in colour in the garden.